---
Announcements
---
CPBD standard setting phase is over — here's what's next.
The standards setting phase of the new Certified Professional Building Designer (CPBD) exam is now closed. Preliminary results indicate, the number of exams delivered represent nearly twice the amount needed to get an acceptable sample, according to our psychometricians. Thank you! To the many building designers who helped continue this very important project.
What's next? A standard-setting study, which is an official research study conducted to determine a cutscore (pass or fail score) for the test. To be legally defensible in the US, a cutscore cannot be arbitrarily determined; it must be empirically justified. For example, the organization cannot merely decide that the cutscore will be 70% correct. Instead, a study is conducted to determine what score best differentiates the classifications of examinees. Such studies involve professionals with psychometric background. NCBDC has hired the specialists at PSI to manage our item writing and the standard setting process.
Standard-setting studies are typically performed using focus groups of 5-15 subject matter experts (SMEs) that represent key stakeholders for the test. Our meeting, consisting of 10 SMEs, is scheduled to happen in Atlanta on December 18th and 19th.
Psychometrics is a field of study concerned with the theory and technique of psychological measurement. Generally, it refers to the field in psychology and education that is devoted to testing, measurement, assessment, and related activities. Psychometricians usually possess a specific qualification, and most are psychologists with advanced graduate training.
PSI works with over 130 certification programs across varied fields including professional associations, healthcare, IT, finance, veterinary services, construction, environmental trades, and many more.
CPBD test delivery is suspended until the standard setting study is fully complete and the final blue-print and test questions are determined for the new exam going forward. It is expected that this process will be complete sometime in January or February, 2018.
---
We made a mistake and you can still get 40% off your AIBD Winter Conference registration!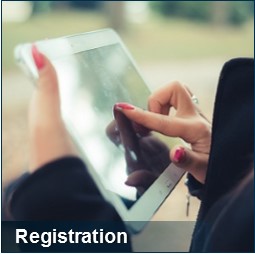 The 40% off discount was supposed to end last Friday, but we made a mistake and it's now closing tonight.
After today, the discount will be reduced to only 25% off until January 1st.
The hotel block will also be closing January 1st.
The AIBD Winter Conference will be in Clearwater, Florida, from February 2nd through the 3rd.
For educational session information CLICK HERE.
CLICK HERE for the schedule.
To register CLICK HERE.
---
---
Events
---
AIBD Puget Sound Chapter Lunch & Learn on December 6th
Jeff Minch (Valley Supply) will be covering the basics of ICF with an emphasis on economic benefits of using it for foundations and basements.
Mike Maffei (with Henry) will be presenting "Understanding Air Barrier Systems and DesignOptions".
Please RSVP by December 1st to Karl Koning: karl.koning@gmail.com.
Where: Valley Supply – Valley Supply Co. 8310 Maltby Rd, Woodinville, WA 98072
When: Dec 6, 2017 1:30:00 PM CST / 11:30 AM PST – 3:30:00 PM CST / 1:30 PM PST
For more information, check out the official AIBD Events Calendar: CLICK HERE.
---
AIBD Cape Fear Chapter Lunch & Learn on December 7th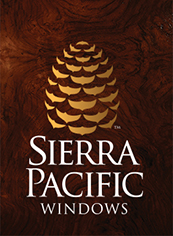 You are invited to the December 7th "Thursday Luncheon" by the AIBD, Cape Fear Chapter.
The presenter will be: Phil Goodlove, the topic: "Understand what powder coating is and how it differs from liquid coatings. Know the history, processes of application, and understand the advantages of powder coating."
Please RSVP to Sam Guidry, RA, NCARB, AIBD: samguidry@hotmail.com, 910.471.4721.
Where: Cape Fear Club, 206 Chestnut St, Wilmington, NC.
When: Dec 7, 2017 11:30 AM – 1:30 PM
For more information, check out the official AIBD Events Calendar: CLICK HERE.
---
AIBD Susquehanna Valley Chapter Lunch & Learn on December 13th
Are you hungry and love to learn? AIBD Susquehanna Valley Chapter is having another very special guest speaker at a Lunch and Learn Luncheon!
Mike Caccese will be speaking on different aspects of homes built with Superior Walls by Weaver Precast. Mike's speech includes:
Designing With Insulated Precast Concrete Walls
Basements … Then and Now
Features and Benefits of Precast
Code Compliance
Versatility
… and much more!
This course is good for 1 CEU!
When: December 13, 2017
Time: 11:45 a.m. – 1:30 p.m.
Where: Eden Host Resort
Arthur's Terrace
222 Eden Road
Lancaster, Pa 17601
If you are interested please contact Carolee Stauffer via email @ stauffergal77@gmail.com by December 10th.
For more information, check out the official AIBD Events Calendar: CLICK HERE.
---
AIBD Suncoast Chapter Lunch & Learn on December 14th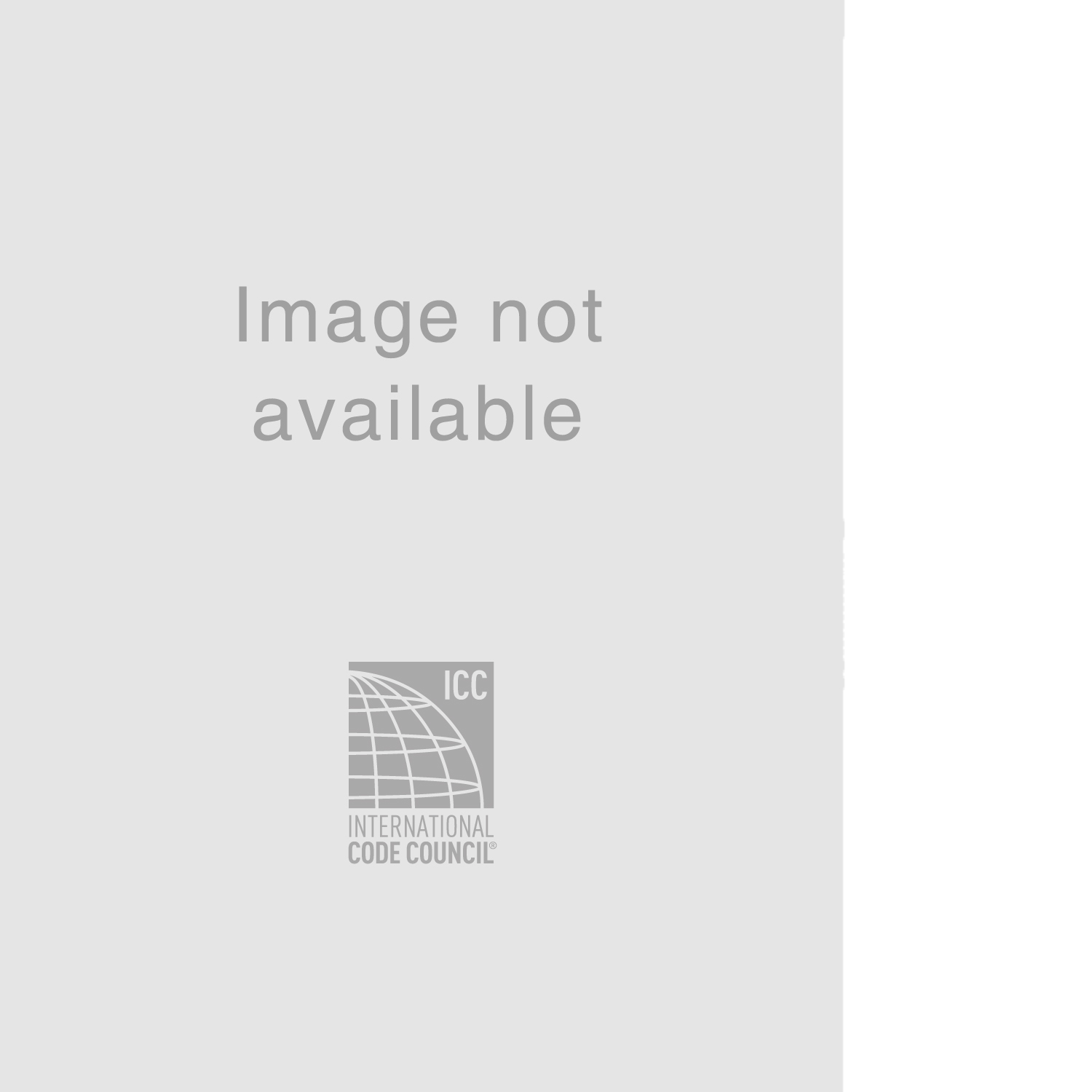 The topic of discussion will be the NEW Florida Building Code.
They will be giving away 3 sets of Significant Changes to the FL Building Code!
When: December 14th, 2017 From: 11:45 am – 1:15 pm (Always 2nd Thursday of every month)
Where: ComCenter – 9040 Town Center Pkwy., Lakewood Ranch, FL 34202
Who: R.S.V.P. by December 12th, 2017 (Always the Tuesday before meeting)
To: Kristen 941-755-9934 or Email – RaCarotti@gmail.com
For more information, check out the official AIBD Events Calendar: CLICK HERE.
---
1st Annual Mark Shone Mini Golf Classic December 15th.
On behalf of the AIBD, Palm Beach Chapter, you are invited to be a part of the 1st Annual Mark Shone Mini Golf Classic. It is predicted to be a "hole" lot of fun.
This new wonderful holiday tradition is the chapter's annual fundraiser with the proceeds going to the AIBD College of Fellows' Annette Farmer Scholarship fund. No continuing education credits this time, just fun, networking and maybe some bragging rights.
$35 includes lunch, soft drink and mini golf (alcohol is on your own). Sponsor a hole for an additional $25 or a tabletop (and hole) for $65.
The scholarship program began in 2008 by the late W.D. (Bill) Farmer who named it after his wife. He instructed the College of Fellows to award a $1000 scholarship to a deserving Student member each year. Since Bill's $15,000 endowment, the fund now depends on individual donations to survive.
Mark Shone, CPBD, a dedicated local member, passed away after a brief illness this past June. Mark was a gifted residential designer who became an AIBD member in 1995, when the Florida Residential Designers Association became the AIBD Florida Society. For years before that, he served as an officer, board member, and loyal volunteer of the FRDA. Help the chapter keep his memory alive through this annual fundraiser.
Where: Lighthouse Cove Adventure Golf, 617 N A1A, Jupiter, FL 33477, (561) 203-7965
When: Friday, December, 15, 2017 – 1:00 p.m. to 4:00 p.m.
Register by email or by phone: PalmBeach@AIBD.org or 561-373-2537 (Can't make it? Also use these to make a donation to the fund).
For more information, check out the official AIBD Events Calendar: CLICK HERE.
---
Design & Construction Week is coming back to Orlando, FL!

Design & Construction Week ® (DCW) features the co-location of the NKBA's Kitchen & Bath Industry Show ® (KBIS) and the NAHB International Builders' Show ® (IBS).
In 2018, this co-location of tradeshows and markets occurs in Orlando, Florida, again January 9-11. The fifth annual DCW will bring together 80,000+ design and construction professionals in the largest annual gathering of the residential design and construction industry.
AIBD members receive special discounts to explore the exhibit floors of both shows—a combined total of 2,100+ exhibits! Register for your DCW expo pass today.
---
---
Training
---
Upcoming StruCalc seminars:
AIBD members are welcome the participate in one of our free four hour StruCalc seminars to be held at various locations throughout the United States. Upon completion, you will receive a certificate for four hours of continuing education credit.
Seminars will be held at the following times and locations:
San Diego, California December 4, 2017
Tacoma, Washington January 10, 2018
Seattle, Washington January 11, 2018
Irvine, California January 17, 2018
North Los Angeles, California January 18, 2018
Riverside, California January 19, 2018
Tampa, Florida February 5, 2018
Orlando, Florida February 6, 2018
San Francisco, California February 21, 2018
Sacramento, California February 22, 2018
Salt Lake City, Utah March 6, 2018
Boise, Idaho March 7, 2018
Spokane, Washington March 8, 2018
Las Vegas, Nevada April 24, 2018
You can register for one of these events, or request for an event to be held in your area by clicking this link: http://www.strucalc.com/strucalc-seminars/.
---
A Designers Guide to Getting Published
One of the most effective methods to market your design abilities is to have you or your business published in a magazine. The publication lives on in perpituity and can be used to give you credibility over your competition.
Many designers don't feel they can be published or their work isn't good enough. Do you have a client success story? Did you have a positive experience working with a product or service? Does your business do something different than other design professionals? Have you won an award? Can you write about your experiences? If you said yes to any of these questions, you are qualified to be published.
Robert J. Klob brings us this month's blog post, A Designers Guide to Getting Published.
Prove your authority by being published. Click here to learn how.
---
Learn How To Make Money By Marketing Your Designs With Online Publishers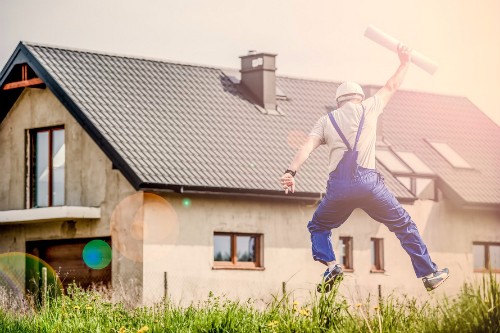 You've been working hard for years to create stunning designs for your clients, but now those plans just collect dust. Turn your old plans into recurring revenue generators by selling them through an online publisher.
Hillary Gottemoeller of Gotteplan.com will teach you how to start making more money off of old plans.
There are many publishers online who would be thrilled to market your plans for a royalty, but there are already a lot of plans out there. This course will not only teach you how to get started, but how to stand out and maximize sales on your plans.
Right now, you're leaving money on the table. Join this course right now to begin increasing your profits.
You'll learn:
Why you should work with publishers instead of trying to do it yourself
What to do to make your plans winning sellers
What publishers need to promote your plans to their audience
Certified Professional Building Designers (CPBD) will earn 1.0 Primary CE unit for completing the course.
To register, or just to get more information, click here. AIBD Members, enroll at a discount! Call 1-800-366-2423 or write info@AIBD.org for the member code.
The American Institute of Building Design (AIBD) believes in the consumer's right to decide who designs their home. AIBD supports that belief by providing education and resources designed to help the consumer make informed decisions and the professional practice at peak performance. Become a part of our mission. www.AIBD.org.
---
Upcoming Cadsoft events for the month of December, 2017: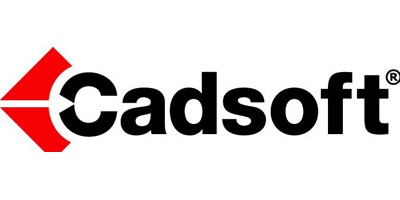 Webinar: Electrical Layouts and Lighting
Learn how to use the electrical symbols, lighting fixtures and wiring tools to create an electrical layout and use lighting in a design.
When: Dec 5 @ 2:00 pm – 3:00 pm (Eastern)
Where: Online
Cost: Free
---
Webinar: Printing
Learn how to:
Set up a layout sheet.
Adjust scale when printing.
Set line weights.
Print colour and black and white prints.
When: Dec 12 @ 2:00 pm – 3:00 pm (Eastern)
Where: Online
Cost: Free
---
Webinar: Roof Framing
Learn how customize the roof framing options when using rafters or trusses in a design. This webinar will review the various settings so you can insert roof framing options into a project or alter existing roof framing on a model.
When: Dec 19 @ 2:00 pm – 3:00 pm (Eastern)
Where: Online
Cost: Free
---
SoftPlan online training for 2017
2017 SoftPlan Training Dates
---
Upcoming FREE GreenHome Institute events and training!
Protecting Wood In The 21st Century – What Builders & Architects Need To Know – Free CEU Webinar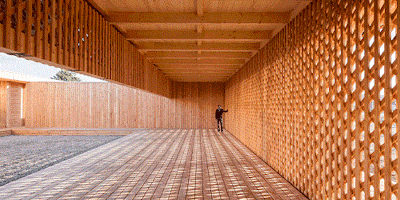 Protecting wood isn't just the matter of sending material to a pressure treater and using toxic chemicals – there are options! Technology doesn't need to mean only iPads, electric cars and solar panels; it may be less sexy, but protecting wood is actually becoming more and more important. This is due to wood being the only renewable building material readily available on the market.
Now, with the drastically increasing use of CLT's (Cross Laminated Timbers), finding new ways to protect the wood used in construction is a necessity, not an option.
This free webinar will show attendees how incredible new technologies, not available until recently, are changing the way wood is protected in all markets around the world.
Reviewing the old ways – Toxic, expensive, heavy.
The beginning of the change – How intumescents began the avalanche.
New coatings (yes, COATINGS!) – Changing the game completely.
The future of protection – Adapt or risk everything.
And more!
When: December 6, 2017, 12:00 pm – 1:15 pm (Eastern)
Where: Online
Cost: Free
---
---
Miscellaneous
---
The AIBD job board has been improved!
The AIBD job board has been improved in both design and usability!
Whether you're looking for a job, or looking to hire someone, this is the best job board in our industry.
If you're looking for work, it's free to post your resume. This is great because if you're looking for work, you're probably pinching pennies until you get it. If you're a student, we understand your student debt is high enough. You won't have to pay anything to seek employment through our job board.
If you're looking to hire some help, you can use our job board to search for quality candidates. You'll be able to browse the resumes for free, and contact the candidates for free. You'll pay only when the candidate is interested in your position. Hiring the right person is an investment in your company, and saving time with our easy to use job board will free you up to focus on other tasks.
Go check out the job board right now at AIBD.org/jobs.
Also, if you're looking to hire, don't forget that we have training on the right way to hire employees. AIBD members can take this course for free; just give us a call at 800-366-2423 or email us at info@aibd.org.
---
AIBD wants to promote your event or content!
In the last six months, we've more than doubled the traffic to our AIBD blog. We're hitting well over 7000 views per month.
This is great because it gives the AIBD more exposure, which leads to more subscribers to our MondayMINUTE newsletter, and ultimately more AIBD members.
As an AIBD member, you have access to this resource. You deserve a piece of those 7000 views.
All you need to do is write a blog post and submit it to us!
For more information on how to get your content onto the AIBD blog and/or in the MondayMINUTE, check out this blog post.
We are also accepting entries for this newsletter, the MondayMINUTE. Entries MUST be received by end of day Thursday. Any entries received Friday morning or later will be in the next week's newsletter.
---
Welcome new AIBD members!
Please help us welcome those who joined or rejoined AIBD this past week.
Thomas Gebler
Matt Hackett
Brittnie Wilson
BuildBlock Building Systems, LLC
AZ
IA
MI
OK
Professional
Professional
Associate
Corporate
We are pleased you have chosen AIBD as a resource for professional and personal growth. Membership provides technical information, advocacy, professional networking opportunities, as well as participate in programming sessions offered at various conferences throughout the year. All designed to help advance your career.
Visit "SearchHomeDesigners.com" to reach out and exchange information with other professionals in the building designer industry supporting the AIBD mission.
---
Join AIBD's industry e-newspaper.
Want to know what's going on in your industry but don't have time to surf the web, follow Twitter, or sift through the useless posts on Facebook? Now you can. We'll filter out the senseless stuff and deliver relevant industry news, trends and ideas directly to your inbox every weekday. Subscribe today for FREE.
The #HomeDESIGN Professional Daily is a content curation subscription that turns socially shared industry news into a useful online newspaper. Last week's editions included the world's first smart streets, a 3D printed office of the future, how small firms keep up, and more. The paper is organized in sections – Science, Business, Technology, Environment, plus daily sections. There are instructional videos, interviews and inspirational photographs.
---
Motivation for your Monday!
"Do something today that your future self will thank you for."
― Unknown
---
Follow the AIBD Facebook Page!
Click here to go to the page now.
---
---
---
CLICK HERE and to learn more about AIBD events!