Puget Sound Chapter 2015 code training in Kent, April 20th.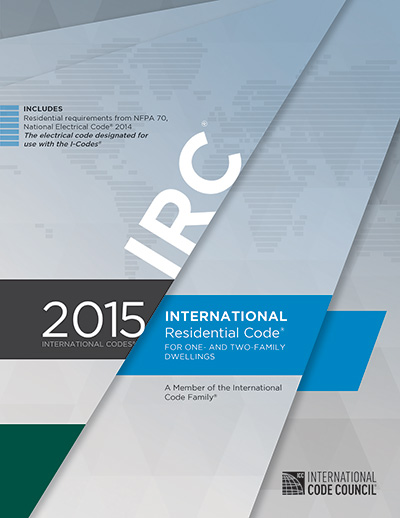 In four short months, the new codes will go into effect in Washington State. The AIBD, Puget Sound Chapter is holding its second class in Kent, WA on Wednesday, April 20th to review the major changes in the 2015 IRC and Energy Code for Washington. These codes go into effect July 1, so come learn what to expect from James E. Tinner, CBO, the City of Bellingham Building Official and from Washington State University Extension's Energy Program. This class is for home designers, home builders, architects, engineers and all the trades people that are expected to help get Washington
CLICK HERE to register!
When: Wednesday, April 20, 2016 from 8:30 a.m. to 3:30 p.m. (lunch is included)
Where: Simpson StrongTie, 22023 68th Ave S, Kent, WA 98032
Cost: Complimentary for AIBD members, others are $10 if registered in advance and $20 the day of the event.
---
Low Country RIPPLE, April 20th.
The AIBD Low Country Chapter hasn't had a Residential Industry Professional People's Lunch and Education (RIPPLE) event since February. Chapter president, Paul Cole is anxious to get everyone back together and say hi! "It is all about the networking." Paul says. Please send back an RSVP email for an accurate head count. You can't beat the quality of lunch and enlightenment for only $5.
Sponsored by: JELD WEN Window & Doors, ESPY Lumber Compnany
When: Wednesday, April 20, 2016
Time: 11:45 am to 1:00 pm
Where: Panini's on the Waterfront, 926 Bay Street, Downtown Beaufort, SC
CLICK HERE to download an event brochure.
---
Three-day roof framing class starts tomorrow.
SoftPlan's roof class will teach you the advanced skills you need to create complex custom roof plans.
You'll learn how to add roof framing, create complex multiple floor roofs, and more, all from the convenience of your own office. You'll also be able to ask the instructor questions and interact with the class.
Each class is $195.00 per person. See a full itinerary and visit our website for more class offerings.
Classes fill up fast, register today.
Phone: 800-248-0164
Email: sales@softplan.com
When: Tuesday, Wednesday and Thursday, April 19-22
Time: Classes meet from 9:00 a.m. – 10:30 a.m. CST
---
Out-Think Your Competition: $ecrets to Explode $ales – Free webinar, April 21st.
An encore presentation of the webinar presented last Tuesday.
What have growth companies been doing in this Great Recession that others are not? They know what their competition isn't doing and are thriving as a result. Shift from pursuing prospects to inspiring and engaging customers to buy your products and services. Based on 27 years experience, Sherré DeMao reveals secrets and how-to's that will help you explode sales like never before.
This two-hour online workshop you will be able to put into practice insights shared by Sherré and her assessment checklist. Learn the five strategic initiatives your competition may be ignoring, the five core marketing initiatives necessary for sustainable sales success, how to speak to the psychology and corporate culture of your ideal market, decision-making roles you shouldn't ignore, plus buying mentalities and what they mean for your business.
CLICK HERE to register for April 21st presentation
Time: 3:00 to 5:00 p.m. EDT
Cost: Free
---
Board of Director nominations close April 30th.
The Nominating Committee is seeking applications for the 2016-2017 AIBD Board of Directors. Serving on the board is your opportunity to make a difference. As a leader, you have a platform to express your ideas about what AIBD should be and should do. Bring your ideas to the table, speak up and take initiative.
Board members attend monthly electronic meetings and also lead or participate on program or project related work groups. Be prepared to report, discuss, express opinions and share ideas. Board members meet face-to-face at the annual board meeting in conjunction with the AIBD Summer Conference. The personal interaction among AIBD members is something special and not to be missed.
Any two professional members may nominate someone (with their consent) for any position. You may nominate yourself and have someone second your nomination.
The nomination period runs from April 1 –April 30, 2016.
CLICK HERE to download the Call for Nominations.
CLICK HERE to go directly to the nomination form.
---
College of Fellows seeks nominations.
The AIBD College of Fellows has announced they will be performing an induction ceremony at the American Residential Design Awards dinner at the Colorado Governor's Mansion in Denver, CO on August 27, 2016. Nominations for Fellows are accepted at any time but to be considered for the coming induction, nominations must be in on or before June 30, 2016. Only AIBD Professional members may nominate another member for consideration.
The honor of membership in the College of Fellows is bestowed upon a Professional member of the American Institute of Building Design who is certified by the National Council of Building Designer Certification and has notably contributed to the advancement of the building design profession by excellence in design, or by excellence in design in combination with excellence in education, literature or public service.
CLICK HERE to download a nomination package.
Contact the College of Fellows Chancellor Jannis Vann by writing college@AIBDmember.org.
---
Welcome to our new AIBD members.
Please help us welcome the following members who joined AIBD or returned as new members during the first quarter of 2016:
John Emmitt Brown
Robert Browne
Lynnette S Brunson
Renato Carotti
Melissa Chambery
Lacie' A Cowins
Mike Crook
Robert Davis
Jim Davlin
Jennifer Emmons
Enviroshake
William Thomas Faulkner
Mark D Garagiola
Cornelia Haber
Randy Hatchard
Forrest M Hughes
Steven Mayer
Esop Nigel McNair
David A Payette
Sean C Penney
Dudley Powell
Sharon Roscher
Jason R Ruthtig
Pete Schiffers
Vinover Siegars
Teresa Simpson
Donald Smith
Stephen A Smith
Eric Spurlock
Sergiy Suprunchuk
Brian G Ward
Derrick Washington
Travis Webb
NY
OH
MD
FL
FL
GA
NC
TX
LA
FL
ON
NC
MI
CA
MI
NE
GA
IN
NC
OH
FL
NC
MI
CO
MD
ME
LA
TX
NM
MA
GA
LA
NC
Professional
Professional
Professional
Associate
Associate
Professional
Associate
Professional
Associate
Professional
Corporate
Associate
Professional
Professional
Professional
Student
Professional
Student
Professional
Associate
Associate
Associate
Professional
Associate
Professional
Professional
Professional
Professional
Professional
Professional
Associate
Student
Professional
Visit www.SearchHomeDesigners.com to find AIBD members near you.
---
Student members and children of Professional members qualify for scholarships.
The American Institute of Building Design's College of Fellows awards two scholarships each year, the College of Fellows Memorial Scholarship and the Annette Farmer Memorial Scholarship. Each scholarship recipient is awarded $1000 and they are named at the American Residential Design Awards Gala, August 27, 2016 at the Colorado State Governor's Residence in Denver, CO. The deadline to apply is June 30, 2013.
For more information, qualifications and applications, CLICK HERE
---
---
Understanding LEED for Homes Workshop.
There is currently 200,000 registered LEED® for Homes™ projects encompassing single family through large mixed-use highrise residential projects worldwide and over 50,000 certified! Now you can learn how to make your next project better through understanding healthy, efficient, built to last but affordable housing practices using the LEED rating system.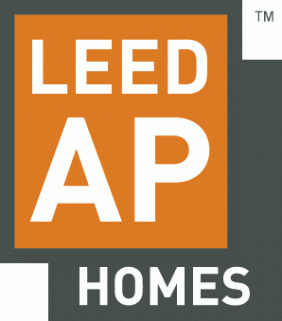 Sign up for the Understanding LEED for Homes workshop in Natick taking place all day. Use coupon code aibdce to get a 20% discount. Early bird ends 4/22 – Cost is $200.00 (not including the discount)
Continuing Education Units (CEUS): 8 hours GBCI (LEED H Specific) AIA/CES (LU/HSW) Green Certified Professional (NARI & NAHB) AIBD
LEED for Homes is a 3rd party rating system and if you are a building professional who wants to help people certify buildings we need you! The corresponding 2 days LEED green rater course is taking place 4/27 & 4/28 and includes onsite mentorship on a real LEED project. Use coupon code aibdce to get a 20% discount. 14 GBCI (LEED H Specific), AIA (HSW) and BPI (8.5). Sign up now!
CLICK HERE for more information and to register.
Where: Hampton Inn Natick Executive Conference Center,

319 Speen Street




Natick

,

MA

01760

When: Tuesday, April 26, 2016
Time: 8:00 am to 5:00 pm
Cost: $200 before April 22, $300 after (not including 20% AIBD discount)
---
A roundup of BUILDER's annual study on the building product manufacturers that builders know and trust.
Every year, BUILDER commissions an in-depth study surveying what brands builders recognize and use most, and how they rate the products' quality. The BUILDER Brand Use Study is sponsored by Hanley Wood, sponsor of BUILDER, and conducted by the Farnsworth Group, a leading industry market research firm. The survey was conducted online and included BUILDER print subscribers classified as "Builders, Builder-Developers, or General Contractors." Additionally, qualified subscribers of the daily BUILDER Business Update and BUILDER Pulse were provided invitations to participate. The data were collected from December 2015 through January 2016 and are based on 2299 responses.
CLICK HERE to view detailed statistical analysis of builders' opinions of building product manufacturers and their products, including recognition of brand, use of brand, opinion of brand quality, and opinion of manufacturers' quality of communication with builders.
---
Introducing the AIBD Chapter Coordinator position.
AIBD Chief Staff Officer Steve Mickley has established a new part-time staff position – Chapter Coordinator. Responsible for supporting chapter leadership by performing certain administrative tasks and maintaining all the chapter web pages, the Chapter Coordinator will also communicate with AIBD Corporate and Associate members in an effort to assist the chapter leadership when setting up chapter meetings.
Serving in this position is Ryan Moorhead, a bright young man accustomed to challenges and climbing to new heights. Ryan is in his third year of study for a bachelors of Sociology and his interest's include mountaineering, cycling and reading; he is currently reading Irving Stone's The Agony and the Ecstacy, a historical novel about the Renaissance artist Michelangelo.
---