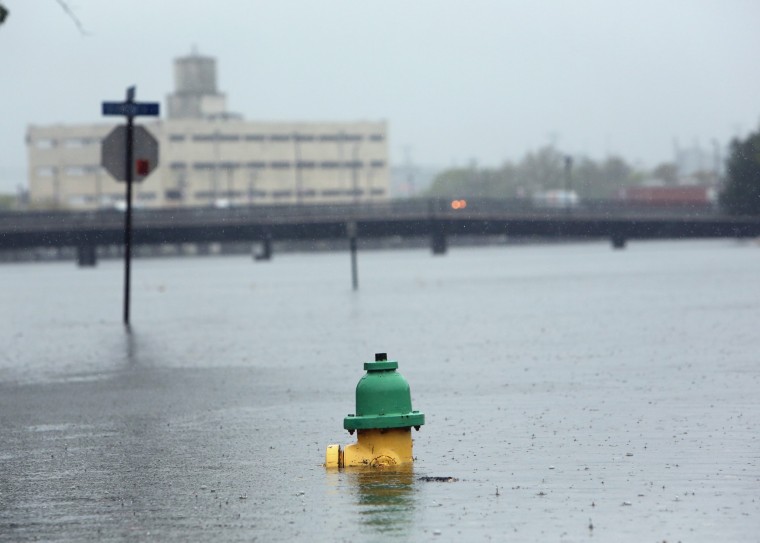 A flood loss prevention webinar.
Title:  Flood Loss Prevention Webinar

Date: Thursday, January 30, 2014
Time: 3:00 PM – 4:00 PM EST
CLICK HERE to register.
The Biggert-Waters Reform Act of 2012 (BW-12) is affecting homeowners. In addition to rising flood insurance rates owners who are considered Pre-FIRM are being required to obtain Elevation Certificates for their properties. This webinar is designed to educate you on mitigation solutions that can reduce your clients risk level and lower their premiums by more then 80%. As professionals we have a responsibility to be educated on these changes affecting people's lives and we need to be prepared with solutions to keep families safely in their homes.
Join Tyler Ardron of Smart Vent Products  and learn who the Biggert-Waters Reform Act is affecting, what food mitigation options are available, what is a compliant flood vent, and how does it affect the lowest floor rating, insurance savings case studies, real life success stories, and more.
---
Lunch and four hours of education.
AIBD Georgia is hosting its first meeting for 2014 on Wednesday, January 29, in Alpharetta, GA. It will be a phenomenal meeting that will allow you as a design professional to garner 4 CEU's. Genesis Elevators, Digital Interiors, Architectural Visions Inc. and Ludowici Roof Tiles are hosting this event exclusively for the State Society. They have put together 4 one-hour seminars, each allowing for a CEU. In addition to the educational and informative seminars there will be a delicious lunch provided. AIBDGA will be installing their new officers for the year at the General Meeting that will follow the seminars.
For a couple of selected members who attend there will be the something a "little extra". What is it? Who will get this? I can't give it away, but everybody has a chance but you have to be there. 
For more information: CLICK HERE.
---
AIBD CA announces Building Design + Building Science Conference.
CLICK HERE to register early!
The American Institute of Building Design, California Society is pleased to announce the opening of registration for our conference focused on Building Design + Building Science. It is our goal to increase the working knowledge of attendees in the categories of building performance, energy efficiency, indoor air quality, building materials, construction methods, design practice skills and design business media. If you work within the residential construction industry as a building designer, contractor, consultant, student or educator, this conference is not to be missed. It is the first conference of its kind addressing building design while operating hands-on devices, bridging the gap between design and science. This year our conference will be at the Skyline College in San Bruno, a large and engaging facility, with 3 days filled with speakers, presentations, demonstrations, education, and networking. There will be sessions featuring the new Building Science Lab, a full-scale two-story portion of a house, to demonstrate and learn the dynamics of home performance with actual measuring instruments. During each day there will two educational tracks, Building Science and Design Practice, where attendees may choose to bounce from one track to the other. With each day building upon the educational sessions, it will conclude with a keynote presentation, for a total of three keynote addresses during the entire conference.
---
Get your FREE IBS expo pass.
AIBD cordially invites you to attend the 2014 NAHB International Builders' Show in Las Vegas, NV for FREE!*
This is your chance to attend the building industry's biggest event at absolutely NO charge. The 2014 IBS will be co-located with KBIS to form the first annual Design & Construction Week. That means MORE exhibits, MORE products, and MORE opportunities to improve your business! And your Free 3-Day Exhibits Only Registration will admit you to the exhibit halls of both shows! Start your 2014 by joining us in Las Vegas. Take the first step and submit your Free 3-day Exhibits Only Registration, compliments of AIBD, by clicking on the link below.
*NOTE: Manufacturers and Software Provider registrants are not eligible.
Register now: http://www.buildersshow.com/AIBD
---
Save the Date: Washington Spring Conference.
Date: April, 24, 2014.
The AIBD Washington Spring Conference will be held Thursday, April 24th, at the Simpson Strong Tie facility in Kent. We're planning to make this an outstanding meeting, providing you with relevant topics as well as the opportunity to receive some of your continuing education credits. More information will be forthcoming as soon as it is available. HOPE TO SEE YOU THEN. ~ Jeff Eberle, President (Go Seahawks!)
---
AIBD working for you on the day of the big game.
AIBD member representatives and our Executive Director will be arriving in Las Vegas this weekend to attend the National Association of Home Builders annual conference, held just prior to the International Building Show, in Las Vegas. AIBD has been awarded liaison seats on key NAHB committees – Design, Construction Codes and Standards and CAPS Board of Governors. Other committee meetings on the schedule include Education and Associate Members. Committee meetings begin on Saturday and carry on through Monday. Although there is a break in the schedule during America's biggest football game, your dedicated leadership is working through the big weekend to keep the AIBD mission in the forefront of the minds of our nation's home builders.
---
More events ahead.
February 6 & 7 – AIBD National Mid-year Meeting, Las Vegas, NV
February 20-21 – NCBDC Exam in Dallas, TX (registration closed)
February 28 – March 1 – NC/SC Annual Conference, North Myrtle Beach, SC
March 3 – AIBD Ohio Society Meeting, Worthington, OH
April 2-4 – AIBD California Annual Conference, Skyline College, San Bruno, CA
April 24 – AIBD Washington Spring Conference, Simpson StrongTie facility, Kent, WA
July 29 – August 1 – AIBD National Convention & International Conference on Residential Design, Columbus, OH (Tentative)AIBD National Convention
August 2 – AIBD National Volunteer Day – Build furniture at the Furniture Bank in Columbus, OH.
---
Your designs could make you money while you sleep.
Learn how to leverage contemporary digital marketing techniques to land more clients or sell your own plans online. Subscribe now to get started.