New AIBD representative appointed to ICC IAC.
AIBD board member Michael Battaglia was appointed to the International Code Council's Industry Advisory Committee (ICC IAC) last Thursday in Washington, DC. The ICC IAC is charged with advising the ICC Board of Directors on matters that will affect the working relationship or coordination of efforts of the ICC and industry, Federal agencies, and standards writing organizations. They recommend methods to implement and improve the Codes and other documents and services provided by ICC. The committee also recommends policies and programs to enhance the codes, administration and enforcement profession.
Wednesday's meeting focused primarily on committee feedback on the cdpACCESS process' first code cycle introduction – cdpACCESS is the ICC's new online code development process. In addition to that discussion, the single action taken by the committee was to approve their recommended changes to the ICC policy CP-28. The proposed revision to CP-28 is the result of two years of work done by a committee task force studying the requirements for updating referenced standards in the International Codes. The IAC is advocating for Standards Developing Organization's (SDO's) to be transparent in terms of their process and the availability of standards as they are being updated. The next step is for their recommendation to be considered by the ICC Board of Directors.
Steve Mickley has been the "acting member" essentially place marking the committee seat until a permanent AIBD Codes and Standards Committee chair was recruited. Prior to this position, Mike Battaglia has served for the past 12 years as the chair of the American Residential Design Awards (ARDA) Committee. Mike has been a building designer since 1975 and an AIBD member since 1995. Currently, he's practicing in Ohio, although he has designed homes built in at least nine other states. The prior member representing the AIBD on the ICC IAC was Michael Studer, also from Ohio.
---
AIBD Palm Beach Chapter Meeting for March
Our chapter leadership has decided to vary from our normal 3rd Friday of the month meeting schedule in favor of having everyone attend the Town of Jupiter's educational sessions and lunch on March 31st. Please download the event brochure and RSVP today.
Seminar features:
8 AM – 9 AM: JCDS Training – How to submit a permit, pay fees, and check the status of a permit.
9 AM – 10 AM: Building Planning & the Florida Code Residential Volume Chapter 3
10 AM – 12 PM: Construction Laws & Rules Update
Lunch to follow.
---
Help Design & Build Day Grow
AIBD is expanding next month's Design & Build Day (D&BD) to include the University of Central Missouri (UCM) and Weber State University. D&BD was launched last year at UCM with over 50 students attending from the architectural technology, construction management and interior design departments. D&BD has doubled its first year and the AIBD Board of Directors would like to continue that trend. Our goal can be made possible with the generous support of the industry!
The mission of D&BD is to make students aware of the careers available in the AEC industries and how to get started in one. Industry people are invited to the full day affair to make presentations and mingle with the students. The event is FREE for the students and to make that possible we count on professional such as yourself. The cost is approximately $25/student and with only 200 committing to sponsor one student, we can fill both the rooms.
CLICK HERE to download a contribution form.
For more information about the conferences, visit www.AIBD.org/conferences.
Design & Build Day
April 4, 2017 – University of Central Missouri, Warrensburg, MO
April 6, 2017 – Weber State University, Ogden, UT
---
Central Iowa Chapter meeting schedule for March and April 2017.
Friday, March 24 11:30 AM – 1:30 PM CDT
Lunch: BYO or order from Jimmy Johns; drinks provided. Topics of Discussion will be codes, by Guest Code Officials Ryan Mayer of the City of Clive, and Keith Rash of the City of Waukee.
We will be discussing your code-related questions and areas of concern that the speakers commonly see in plan reviews.
Questions from members must be submitted to Kevin Riesberg by Friday, March 10.
---
Friday, April 21 11:30 – 1:30 CDT
Topics of discussion to be announced. Lunch will be provided by Windsor Windows and Doors. There will be an optional tour after the meeting.
---
Upcoming Cadsoft events: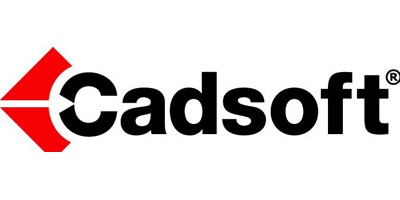 Webinar: Framing
Learn how to frame walls, floors and ceilings.
When: March 21, 2017 @ 2:00 pm – 3:00 pm (Eastern)
Where: Online
Cost: Free
---
Webinar: Quotes and Quantities
Learn how to customize your quantity information to incorporate extra elements and create formulas to achieve customized quantities.
When: March 28, 2017 @ 1:40 pm – 2:40 pm (Eastern)
Where: Online
Cost: Free
---
Webinar: Remodel Design
Learn how to customize your Catalog to include elements you use for remodeling.
When: April 4, 2017 @ 2:00 pm – 3:00 pm (Eastern)
Where: Online
Cost: Free
---
San Diego Envisioneer Beginner Training Class.
June 27, San Diego, CA.
Learn how to build a BIM model and extract the working drawings, renderings, bill of materials and RESchek data from it. A full day of learning. The day before the PCBC show. Register here.
Dallas Envisioneer Beginner Training Class.
August 1, Dallas, TX.
Learn how to build a BIM model and extract the working drawings, renderings, bill of materials and RESchek data from it. A full day of learning. The day before Sunbelt Builders Show. Register here.
Nashville Envisioneer Beginner Training Class.
October 24, Nashville,TN.
Learn how to build a BIM model and extract the working drawings, renderings, bill of materials and RESchek data from it. A full day of learning. The day before the Remodeling Show. Register here.
---
Upcoming GreenHome Institute webinars (free)!
REALIZE: A New Model for Mass Customizable Net Zero Retrofits – Free CEU Webinar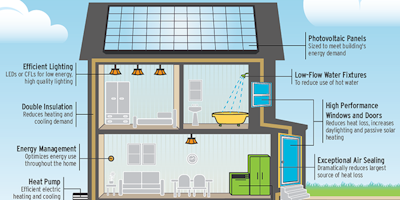 The goal of this webinar is to introduce participants to an industrialized approach to net zero multifamily retrofits developed in the Netherlands, known as "Energiesprong".
You'll learn…
The Energiesprong concept
The North American market feasibility
Availability in the market
To begin thinking about how to make such an offering themselves
And more!
When: March 22, 2017, 12:00 pm – 1:15 pm (Eastern)
Where: Online
Cost: Free
---
A Building Framework for the All-Renewable Energy Future – Free CEU Webinar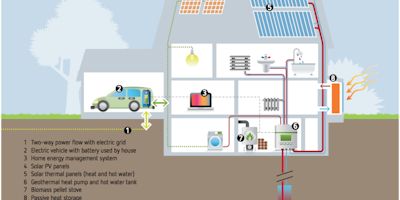 This webinar discusses how the classic, Plus, and Premium Passive House building standards allow buildings a smooth transition to All-Renewable Energy. The newly revised standards allow for equitable accounting for all building types, without penalizing urban desnity and other common "green" penalties.
This course is aimed at anyone working on carbon reduction strategies for buildings at both local and regional levels.
You'll learn…
Why Primary (or Source) Energy matters when calculating the carbon footprint of your project.
Why 'Net Zero' site energy is not the same as 'Net Zero' Source energy.
How electricity generated in one region may have a higher carbon footprint than the same amount of electricity generated in another.
And more!
When: March 29, 2017, 12:00 pm – 1:15 pm (Eastern)
Where: Online
Cost: Free
---
Welcome new AIBD members!
Please help us welcome those who joined or rejoined AIBD this past week.
Benjamin Berry
Justin Cormier
Ron Globke
James Thomas
MO
TN
OH
MS
Student
Professional
Professional
Professional
We are pleased you have chosen AIBD as a resource for professional and personal growth. Membership provides technical information, advocacy, professional networking opportunities, as well as participate in programming sessions offered at various conferences throughout the year. All designed to help advance your career.
Visit "SearchHomeDesigners.com" to reach out and exchange information with other professionals in the building designer industry supporting the AIBD mission.
---
Enroll in the AIBD UPS Savings Program today.
In addition to a comprehensive portfolio of transportation services, UPS experts can help you design and implement a leaner, greener supply chain.  From running a more efficient business to adopting sustainable packaging, UPS' deep knowledge helps you save money and eliminate waste at every step.
Seamless global air and ground small package network
UPS® Ground Freight Network (LTL/TL)
One Driver Advantage
Integrated shipping, tracking and billing technology tools
Sustainability solutions
Enroll now in the AIBD UPS Savings Program and receive sizeable savings at http://www.savewithups.com/aibd.
---
Save the Date: Jacksonville RIPPLE, March 29.
Mark your calendar for the area's first Residential Industry Professional People Lunch & Education (RIPPLE) event.
Attend, receive an hour of relevant industry education and help AIBD explore the potential for a chapter in Jacksonville, FL.
We're still looking for a location. Preferably a restaurant with a private meeting room or someone's conference room that can hold up to 15 people, or more. AIBD has 40+ contacts and members in the Jacksonville/St. Augustine area.
There is great potential for AIBD's sixth chapter in Florida if there is a need and the industry professionals in that area are interested in maintaining one. Answering those questions is the primary purpose of this complimentary lunch event.
Date: Wednesday, March 29, 2017
Time: 12:00 to 2:00 pm ET
Location: TBD (we'll update in a future MondayMINUTE)
Cost: Complimentary
RSVP: info@AIBD.org or 800-366-2423
---
AIBD Members Save up to 30% on PC Products from Lenovo

Everyone needs authentic and reliable technology to turn to when completing a project in the office, participating in a meeting on the go, or finishing an assignment at home. Or perhaps you're looking for a durable, functional computer for casual use at home or school use for your kids.
Whatever your needs, you can take advantage of discounts on the entire line of reliable, high-quality, secure and easy-to-use technology products from Lenovo, a global leader in the PC marketplace. Save up to 30% off the everyday public web price of laptops, tablets, desktops, all-in-ones, workstations, servers, accessories and more. This includes savings on top products, such as the award-winning ThinkPad notebooks and innovative multimode YOGA tablets. So, whether you need a technology boost at work, a device to stream your favorite TV show, or a tool to help with homework, Lenovo has you covered.
AIBD members also receive:
Free ground shipping on all web orders
Monthly limited time special offers
Access to energy-efficient green technologies
Award-winning service and support before, during, and after your purchase
For more information and easy ordering:
Call: 1-800-426-7235, ext. 3569 (M-F: 9am – 9pm EST, Sat: 9am – 6pm EST)
Visit: lenovo.com/lsp
Be sure to check the website often – special offers change frequently.
Innovation never stands still – and neither should your technology. Experience the Lenovo difference today!
---
Air Vent Inc. Ask The Expert seminars are coming to a town near you.
Air Vent Inc. are bringing their "Ask The Expert" seminars to cities all over the USA, and there's bound to be one near you.
You'll learn…
How to avoid obvious installation mistakes
How to sell your services the right way
What code violations will follow your whole career
And much more!
These are technical seminars, not sales presentations.
AIBD, AIA, NARI, A.I.I., NAHI, RCI and ACHI members can receive CE credits by attending seminars.
There are 30 seminars around the country, so click here to locate the one that's nearest to you.
These seminars run from January to March 2017.
March's upcoming seminars will be:
Champions Gate, FL – Tuesday, March 21, 2017
Atlanta, GA – Wednesday, March 22, 2017
Nashville, TN – Thursday, March 23, 2017
Memphis, TN – Friday, March 24, 2017
Malvern, PA – Wednesday, March 29, 2017
Norfolk, VA – Thursday, March 30, 2017
---
Humor for your Monday!


This week's comic is by Roger Penwill of England.
Mr. Penwill has been a full-time professional cartoonist since 1999, following an architectural career in London. He was one of the first UK cartoonists to convert to producing fully digital artwork and was instrumental in promoting its acceptance in other countries.
For more information on Mr. Penwill or his comics, click here to check out his website.
---
---
CLICK HERE and to learn more about AIBD events!
Your designs could make you money while you sleep.
Learn how to leverage contemporary digital marketing techniques to land more clients or sell your own plans online. Subscribe now to get started.