---
Announcements
---
Permit fee initiative stopped!
By: Janet Hobbs, FAIBD (via the AIBD Facebook page)
Big thanks to certified Professional Member, Felicia Foster, CPBD, who was probably the most influential person in stopping a budget initiative in the City of Austin. The initiative would have increased fees for building permit applications in many cases more than $10,000 per project. Felicia did this in concert with other members of the Austin Infill Coalition (AIC), a fabulous group of builders, designers, realtors, and others in Central Austin, who care about the built environment.
Felicia did spreadsheets illustrating how the fees would have affected specific projects showing increased costs – INCREASE in cost, not total cost, of $12,000 in at least two cases of residential construction. She and other members of AIC did a great job presenting this to responsive City Council members who understand the importance of trying to keep Austin housing affordable. Without the vigilance of building designers like Felicia and her colleagues at AIC this could easily have just been passed without anyone saying a word.
---
What is my intellectual property and how do I protect it?
What do you do if someone steals your plans?
Can you do anything?
The AIBD Education Committee brings us an informative piece on Intellectual Property and Copyrights for this week's AIBD blog post.
"To put it into building designer terms, a home design is intellectual property. Even if it's only drawn as a sketch on a napkin."
Learn more about your rights as a building designer on the AIBD Blog.
---
AIBD is returning to Texas!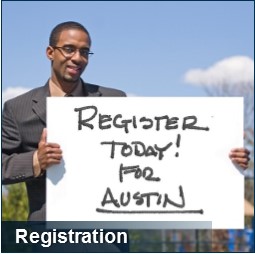 Make your plans now, November 2nd & 3rd is the AIBD 2017 Fall Conference in Austin, TX. Educational speakers will be attending from five different states. Topics include BIM (Residential), American house styles, high performance home design, copyrights, ICF construction and more. The hotel is located adjacent to the Rainey Street Historic District. Many of the historic homes (built before 1934) have been fixed up and turned into bars and cocktail lounges with ample backyards and porches, a perfect location for our Welcome Reception on November 1st.
Don't miss the afternoon architectural tour, slated to be a part of the first day's agenda. An expedition through Austin's Seaholm Power Plant redevelopment district, led by the project designer and developer. At the core of the district is an architectural gem built in the 1950s, the long-dormant Seaholm Power Plant, which offered a unique opportunity to preserve a key piece of Austin's past and unite it with the region's exciting future.
"This might possibly be the most anticipated AIBD conference in recent years," says AIBD Executive Director Steve Mickley. "The last time AIBD held a conference in Texas was 1988. We've restructured ourselves and now it can happen again," he adds. Prior to last year, AIBD only hosted one annual convention and, according to the bylaws, it had to be in the Summer. The Texas Institute of Building Design holds their annual convention every June. Therefore, our planning committees have always felt that two big conferences during the summer, in the same state, would be too much.
So, in 2016 AIBD hosted two conferences – Spring and Summer. In 2017 there will be three – Spring, Summer, and Fall (in Austin). The goal is to grow into four quarterly conferences in 2018 and hopefully continue that model for some time. Texas has always been a highly desired conference location by our board of directors for years. A large percentage of our members are located there. Finally, AIBD is happily returning for the first time in 29 years!
For more information about, or to register for the AIBD Fall Conference, check out the conference page.
---
Ending Soon! Discount for becoming a Certified Professional Building Designer (CPBD).
After two years of development, the Certified Professional Building Designer (CPBD) Exam 2.0 launched August 1st. National Council of Building Designer Certification (NCBDC) set the Standard Setting Test price at $180, which is half of the current $360 fee for taking all eight parts of the current CPBD Exam, one time.
This discount is for a limited time and comes with a stipulation. Candidates qualifying for and taking the Standard Setting version of the CPBD Exam will not know their results for at least three months, possibly longer.
Candidates taking the Standard Setting version will be given three hours to answer 225 questions. That's it. One test, 180 minutes. What is Standard Setting? An official research study conducted to determine a cut score (i.e. pass or fail score) for the test. That's the reason for the long delay learning whether you passed. The actual passing grade won't be determined until a certain number of attempts have been made. Somewhere between 35 and 50 test takers.
The faster we can get everyone registered and take the test, the faster everyone will become certified.
The CPBD Exam is delivered online. Candidates must have a reliable internet connection and a webcam. The test is open-book and any professionally bound reference is allowed. To qualify, candidates must demonstrate a minimum of six years' experience as a building designer or a combination of education and experience. It's all explained in the Candidate Handbook. The application fee is $50. The exam fee will be collected after you've been accepted and your test has been scheduled. Depending on how fast your references verify your experience, it could take a few weeks to be approved. You should start your application today.
There is NO STUDY material available for the Standard Setting test. The exam has been developed using an industry job analysis and countless hours of input from subject matter experts. The certification program is designed to recognize individuals who have demonstrated the experience, knowledge, and skills necessary to provide competent services as a building designer.
If you have questions, please contact Steve Mickley at 1-800-366-2423 or info@AIBD.org.
---
---
Events
---
AIBD – Tri-State Oki Chapter Meeting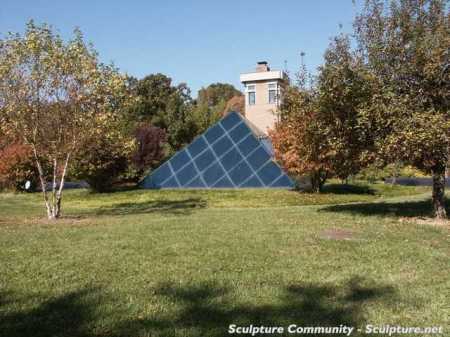 Join the AIBD – Tri-State Oki Chapter on October 7th, in Hamilton, OH.
Join us on a tour of the historical district, Pyramid Hill Sculpture Park and the Pyramid House.
There will also be a CEU presentation on shower system detailing.
Just send in your RSVP to let us know you will be joining us. ~ Questions? Contact Jim Wright (information below).
---
Design & Construction Week is coming back to Orlando, FL!

Design & Construction Week ® (DCW) features the co-location of the NKBA's Kitchen & Bath Industry Show ® (KBIS) and the NAHB International Builders' Show ® (IBS).
In 2018, this co-location of tradeshows and markets occurs in Orlando, Florida, again January 9-11. The fifth annual DCW will bring together 80,000+ design and construction professionals in the largest annual gathering of the residential design and construction industry.
AIBD members receive special discounts to explore the exhibit floors of both shows—a combined total of 2,100+ exhibits! Register for your DCW expo pass today.
---
---
Training
---
Learn work-from-home business success strategies in this online training.
There are so many benefits to working from home: flexible schedule, more time with family, no glass ceiling… However, there are challenges: feeling isolated, getting distracted, working too much (to name a few!).
Join us on Construct-Ed for the First Tuesday @2:00 (p.m. EDT) recording of a live panel discussion webinar where you'll learn work-from-home business success strategies from building designers who are doing it! How do our panelists handle client meetings? What kind of tax deductions can they claim? How do they keep their home and work lives separated? We'll find out. Plus some questions from the audience.
Certified Professional Building Designers (CPBD) will earn 1.0 Primary CE unit for completing the course.
To register, or just to get more information, click here.
---
Upcoming Cadsoft events for the months of September and October, 2017: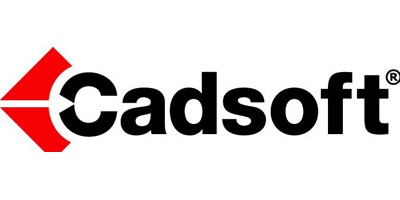 Webinar: Catalog Management
Learn how to customize your Catalog to include elements you use so they look, print and quantify to your customized needs.
When: September 19, 2017 @ 2:00 pm – 3:00 pm (Eastern)
Where: Online
Cost: Free
---
Webinar: Columns/Beams/Lumber
Learn how to insert, modify and specify purchase lengths for lumber.
When: September 26, 2017 @ 2:00 pm – 3:00 pm (Eastern)
Where: Online
Cost: Free
---
Nashville Envisioneer Beginner Training Class.
October 24, Nashville,TN.
Learn how to build a BIM model and extract the working drawings, renderings, bill of materials and RESchek data from it. A full day of learning. The day before the Remodeling Show. Register here.
---
SoftPlan online training for 2017
2017 SoftPlan Training Dates
---
Upcoming FREE GreenHome Institute events and training!
7 Steps for Designing an Economical Net Zero Energy Residence and Tools to Help – Free CEU Webinar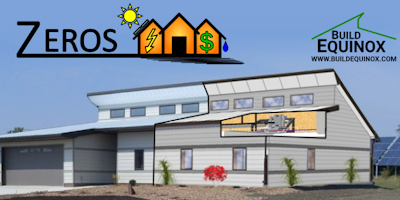 Join the GreenHome Institute and learn the seven steps for transforming a conventional house to an economical, net zero energy home.
You'll learn…
Energy and moisture flows required for maintaining a healthy home relative to house design, climate and occupant activities.
How to find an economically optimal house design based on Life Cycle Costing.
How to compare financing (monthly payments for mortgage, insurance, real estate taxes and energy) for a conventional home and a high performance, healthy, net zero energy home with solar powered transportation.
How to develop an initial familiarity with ZEROs (Zero Energy Residential Optimization software) energy, IAQ (healthy environment), comfort, solar PV, economic, and financial simulation capabilities.
And more!
When: September 27, 2017, 12:00 pm – 1:00 pm (Eastern)
Where: Online
Cost: Free
---
National Association of Realtor's 2017 Sustainability Report Recap – How to Sell Green – Free CEU Webinar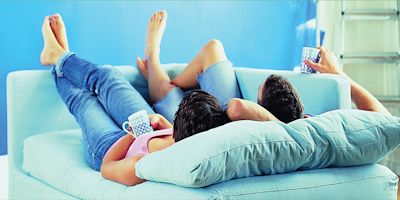 Recent research points to continuous shifts in market interest as it relates to sustainability. This webinar highlights the REALTORS and Sustainability 2017 Report that points to market opportunities for a variety of industry professionals.
You'll learn…
Why consumers want products and systems that make for a comfortable living space but also reduce energy costs.
How to communicate and explain the benefits to buyers (e.g., cost savings, comfort, walkability).
How to harness existing resources to show the growing demand for eco-friendly homes, products and systems.
And more!
When: October 4, 2017, 12:00 pm – 1:15 pm (Eastern)
Where: Online
Cost: Free
---
OHM Sweet OHM: Come Inside of this Zero Energy LEED Platinum Home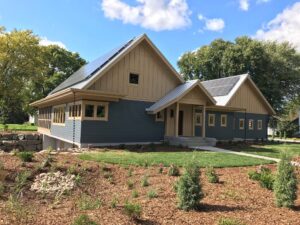 Join the GreenHome Institute as they give you an exclusive tour of Hanson's trending zero energy and LEED Platinum certified home. The entire design, construction, and mechanical team will walk you through each area of the home and explain the details of the systems and planning it took to accomplish this amazing feet.
Plus, it's all free and online!
You'll learn…
How to make a single family home very green and have no utility bills.
What components go into the LEED BD+C V4 Homes Annual Energy Use LEED energy budget and how to use it in all electric homes.
How the LEED BD+C v4 Homes WEC Total water use is applied to homes and in junction water catchment.
And more!
When: NOW
Where: Online
Cost: Free
---
---
Miscellaneous
---
Welcome new AIBD members!
Please help us welcome those who joined or rejoined AIBD this past week.
Victor Drozd
Don Hackworth
Geoff Hurley
Andre Julien
Uriel Pineda
Andy Severy
TX
TN
PA
TX
MS
TX
Professional
Professional
Associate
Professional
Professional
Associate
We are pleased you have chosen AIBD as a resource for professional and personal growth. Membership provides technical information, advocacy, professional networking opportunities, as well as participate in programming sessions offered at various conferences throughout the year. All designed to help advance your career.
Visit "SearchHomeDesigners.com" to reach out and exchange information with other professionals in the building designer industry supporting the AIBD mission.
---
AIBD wants to promote you!
In the last six months, we've more than doubled the traffic to our AIBD blog. We're hitting well over 7000 views per month.
This is great because it gives the AIBD more exposure, which leads to more subscribers to our MondayMINUTE newsletter, and ultimately more AIBD members.
As an AIBD member, you have access to this resource. You deserve a piece of those 7000 views.
All you need to do is write a blog post and submit it to us!
For more information on how to get your content onto the AIBD blog and/or in the MondayMINUTE, check out this blog post.
---
Join AIBD's industry e-newspaper.
Want to know what's going on in your industry but don't have time to surf the web, follow Twitter, or sift through the useless posts on Facebook? Now you can. We'll filter out the senseless stuff and deliver relevant industry news, trends and ideas directly to your inbox every weekday. Subscribe today for FREE.
The #HomeDESIGN Professional Daily is a content curation subscription that turns socially shared industry news into a useful online newspaper. Last week's editions included the world's first smart streets, a 3D printed office of the future, how small firms keep up, and more. The paper is organized in sections – Science, Business, Technology, Environment, plus daily sections. There are instructional videos, interviews and inspirational photographs.
---
Motivation for your Monday!
"There is no wrong first step. Every step you take is forward progress." – Sean McCabe, Overlap (2017)
---
Follow the new AIBD Facebook Page!
We've built a new AIBD Facebook page, which is now live.
We have closed our AIBD Facebook group, so make sure you're following the official page.
Click here to go to the page now.
---
---
---
CLICK HERE and to learn more about AIBD events!
Your designs could make you money while you sleep.
Learn how to leverage contemporary digital marketing techniques to land more clients or sell your own plans online. Subscribe now to get started.