---
Announcements
---
CPBD standard setting phase is over — here's what's next.
The standards setting phase of the new Certified Professional Building Designer (CPBD) exam is now closed. Preliminary results indicate, the number of exams delivered represent nearly twice the amount needed to get an acceptable sample, according to our psychometricians. Thank you! To the many building designers who helped continue this very important project.
What's next? A standard-setting study, which is an official research study conducted to determine a cutscore (pass or fail score) for the test. To be legally defensible in the US, a cutscore cannot be arbitrarily determined; it must be empirically justified. For example, the organization cannot merely decide that the cutscore will be 70% correct. Instead, a study is conducted to determine what score best differentiates the classifications of examinees. Such studies involve professionals with psychometric background. NCBDC has hired the specialists at PSI to manage our item writing and the standard setting process.
Standard-setting studies are typically performed using focus groups of 5-15 subject matter experts (SMEs) that represent key stakeholders for the test. Our meeting, consisting of 10 SMEs, is scheduled to happen in Atlanta on December 18th and 19th.
Psychometrics is a field of study concerned with the theory and technique of psychological measurement. Generally, it refers to the field in psychology and education that is devoted to testing, measurement, assessment, and related activities. Psychometricians usually possess a specific qualification, and most are psychologists with advanced graduate training.
PSI works with over 130 certification programs across varied fields including professional associations, healthcare, IT, finance, veterinary services, construction, environmental trades, and many more.
CPBD test delivery is suspended until the standard setting study is fully complete and the final blue-print and test questions are determined for the new exam going forward. It is expected that this process will be complete sometime in January or February, 2018.
---
---
Events
---
AIBD Down East Chapter Lunch & Learn on December 12th
Please join the AIBD Down East Chapter for dinner and a presentation: "Using Drones for Construction and Design Documentation" by Brad Styron with Playa Graphics in Emerald Isle.
When: December 12, 2017
Time: From 6:30-8:00 PM
Where: Winslow's Tavern in downtown Greenville
120 W. 5th Street
Greenville, NC 27858
For more information, check out the official AIBD Events Calendar: CLICK HERE.
---
AIBD Susquehanna Valley Chapter Lunch & Learn on December 13th
Are you hungry and love to learn? AIBD Susquehanna Valley Chapter is having another very special guest speaker at a Lunch and Learn Luncheon!
Mike Caccese will be speaking on different aspects of homes built with Superior Walls by Weaver Precast. Mike's speech includes:
Designing With Insulated Precast Concrete Walls
Basements … Then and Now
Features and Benefits of Precast
Code Compliance
Versatility
… and much more!
This course is good for 1 CEU!
When: December 13, 2017
Time: 11:45 a.m. – 1:30 p.m.
Where: Eden Host Resort
Arthur's Terrace
222 Eden Road
Lancaster, Pa 17601
If you are interested please contact Carolee Stauffer via email @ stauffergal77@gmail.com by December 10th.
For more information, check out the official AIBD Events Calendar: CLICK HERE.
---
AIBD Suncoast Chapter Lunch & Learn on December 14th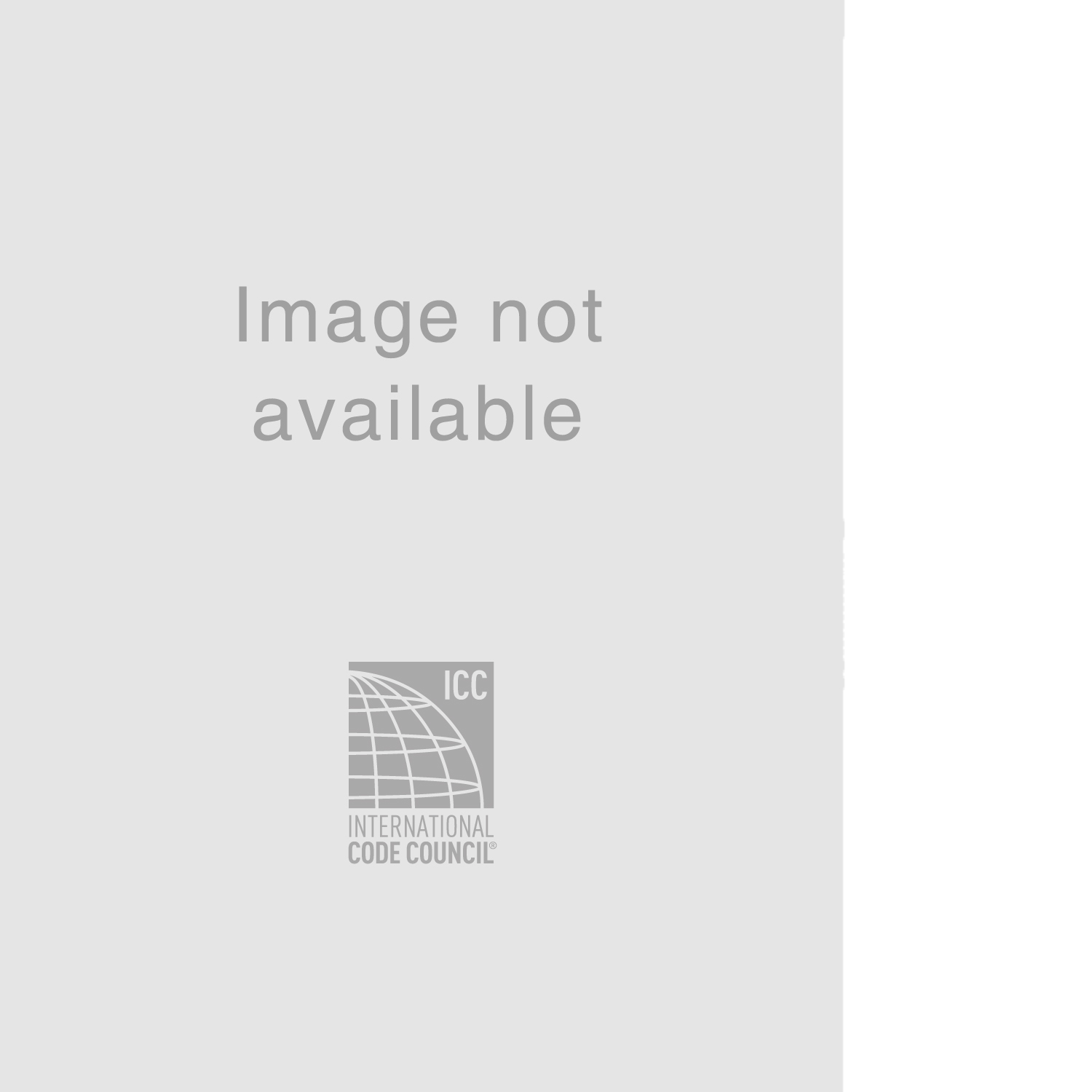 The topic of discussion will be the NEW Florida Building Code.
They will be giving away 3 sets of Significant Changes to the FL Building Code!
When: December 14th, 2017 From: 11:45 am – 1:15 pm (Always 2nd Thursday of every month)
Where: ComCenter – 9040 Town Center Pkwy., Lakewood Ranch, FL 34202
Who: R.S.V.P. by December 12th, 2017 (Always the Tuesday before meeting)
To: Kristen 941-755-9934 or Email – RaCarotti@gmail.com
For more information, check out the official AIBD Events Calendar: CLICK HERE.
---
1st Annual Mark Shone Mini Golf Classic December 15th.
On behalf of the AIBD, Palm Beach Chapter, you are invited to be a part of the 1st Annual Mark Shone Mini Golf Classic. It is predicted to be a "hole" lot of fun.
This new wonderful holiday tradition is the chapter's annual fundraiser with the proceeds going to the AIBD College of Fellows' Annette Farmer Scholarship fund. No continuing education credits this time, just fun, networking and maybe some bragging rights.
$35 includes lunch, soft drink and mini golf (alcohol is on your own). Sponsor a hole for an additional $25 or a tabletop (and hole) for $65.
The scholarship program began in 2008 by the late W.D. (Bill) Farmer who named it after his wife. He instructed the College of Fellows to award a $1000 scholarship to a deserving Student member each year. Since Bill's $15,000 endowment, the fund now depends on individual donations to survive.
Mark Shone, CPBD, a dedicated local member, passed away after a brief illness this past June. Mark was a gifted residential designer who became an AIBD member in 1995, when the Florida Residential Designers Association became the AIBD Florida Society. For years before that, he served as an officer, board member, and loyal volunteer of the FRDA. Help the chapter keep his memory alive through this annual fundraiser.
Where: Lighthouse Cove Adventure Golf, 617 N A1A, Jupiter, FL 33477, (561) 203-7965
When: Friday, December, 15, 2017 – 1:00 p.m. to 4:00 p.m.
Register by email or by phone: PalmBeach@AIBD.org or 561-373-2537 (Can't make it? Also use these to make a donation to the fund).
For more information, check out the official AIBD Events Calendar: CLICK HERE.
---
Attend the Sustainability Symposium 2018 for $100 off!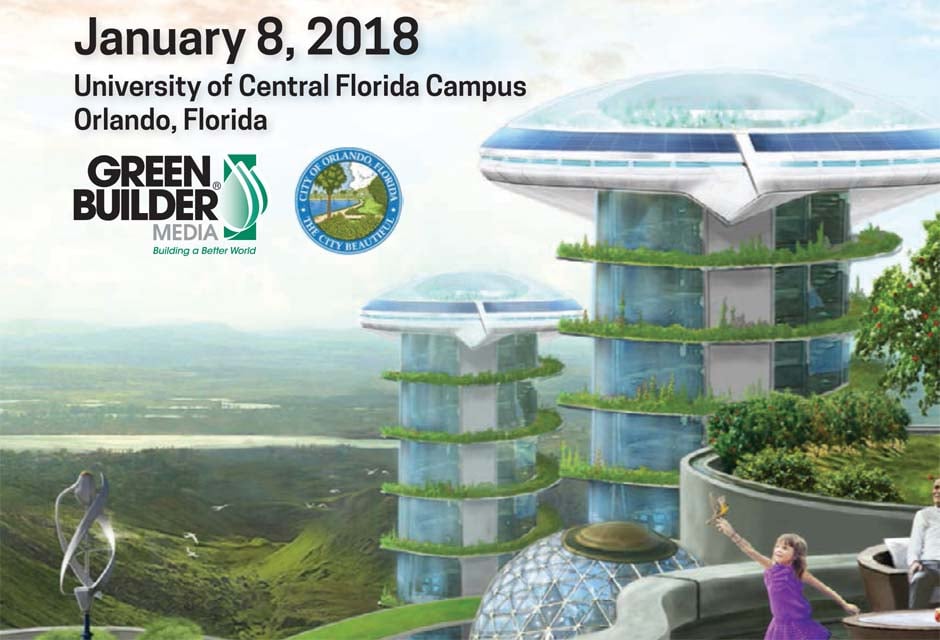 Green Builder Media, the City of Orlando, and Mayor Dyer invite you to the Sustainability Symposium 2018: Champions of Change on January 8, 2018 at the University of Central Florida campus in Orlando, Florida. The Symposium has been designed to shatter the status quo in favor of disruption and innovation, directly and honestly confronting the reality of climate change—the challenge of our generation, and the opportunity of a lifetime.
Attendees will learn from and interact with internationally celebrated leaders as they share essential insights about smart cities, renewable energy, advanced technologies, resilient building, intelligent water, and sustainable design.
The Symposium's genuine Champions of Change keynote presenters include sustainability trailblazers Paul Hawken, Jeremy Rifkin, Governor Martin O'Malley, Mayor Buddy Dyer, and Laura Turner-Seydel. Inspirational, short format sessions by building industry experts will augment the keynotes, focusing primarily on the areas of Market Disruption and Enabling Innovation.
Please join us for the Symposium, as we devise concrete plans, specific strategies, and real solutions that will navigate the path to a better world.
Space is limited, so click here to register today! As a special friend of AIBD, it's our pleasure to offer you a $100 discount off the regular registration rate. Please enter the code GBMFriends when registering to access the discount.
---
Design & Construction Week is coming back to Orlando, FL!

Design & Construction Week ® (DCW) features the co-location of the NKBA's Kitchen & Bath Industry Show ® (KBIS) and the NAHB International Builders' Show ® (IBS).
In 2018, this co-location of tradeshows and markets occurs in Orlando, Florida, again January 9-11. The fifth annual DCW will bring together 80,000+ design and construction professionals in the largest annual gathering of the residential design and construction industry.
AIBD members receive special discounts to explore the exhibit floors of both shows—a combined total of 2,100+ exhibits! Register for your DCW expo pass today.
---
Get 25% off your AIBD Winter Conference registration!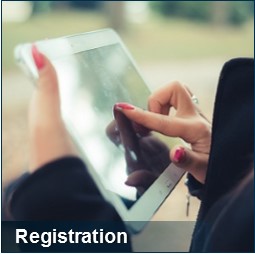 Right now, you can get your AIBD Winter Conference registration at 25% off the full price.
This discount, as well as the hotel block, will both be closing January 1st.
The AIBD Winter Conference will be in Clearwater, Florida, from February 2nd through the 3rd.
For educational session information CLICK HERE.
CLICK HERE for the schedule.
To register CLICK HERE.
---
---
Training
---
Upcoming StruCalc seminars:
AIBD members are welcome the participate in one of our free four hour StruCalc seminars to be held at various locations throughout the United States. Upon completion, you will receive a certificate for four hours of continuing education credit.
Seminars will be held at the following times and locations:
Tacoma, Washington January 10, 2018
Seattle, Washington January 11, 2018
Irvine, California January 17, 2018
North Los Angeles, California January 18, 2018
Riverside, California January 19, 2018
Tampa, Florida February 5, 2018
Orlando, Florida February 6, 2018
Houston, Texas February 13, 2018
San Francisco, California February 21, 2018
Sacramento, California February 22, 2018
Salt Lake City, Utah March 6, 2018
Boise, Idaho March 7, 2018
Spokane, Washington March 8, 2018
Austin, Texas March 14, 2018
San Antonio, Texas March 15, 2018
Dallas, Texas March 28, 2018
Denver, Colorado April 4, 2018
Las Vegas, Nevada April 24, 2018
You can register for one of these events, or request for an event to be held in your area by clicking this link: http://www.strucalc.com/strucalc-seminars/.
---
The Complete Beginner's Guide To Email Marketing for Building Designers
Email marketing is, in the most basic definition, using email to generate revenue.
Despite the fact that we all get way too many emails every day, it's still the best way to reach your customers.
You can use it to build trust and authority while warming up your customers to purchase your services (or products, if you're selling plans on your website).
Learn more about email marketing for building designers by signing up for the free email course:
Free Email Marketing for Building Designers Email Course
You'll also receive our latest content by email.
---
Drawing Quickly and Effectively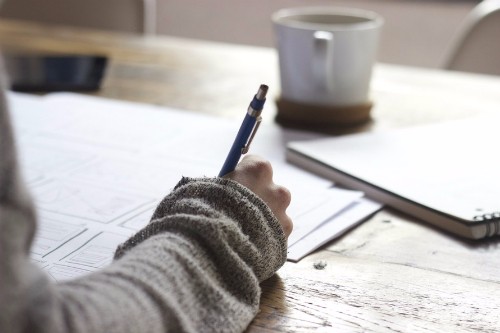 You're a designer, not an artist. Mike Lin of BeLoose.com teaches you to draw quickly and effectively.
Learn to save time and still make beautiful renders for your clients. Whether you're using pencil, pen, or marker, you can design efficiently and with style using the techniques taught by Mike Lin.
Do you know what angle is best for shading? What are the main colors of the color wheel? Would you like to know two easy tricks to drawing better lines? Learn all this, and more, when you sign up for the course now.
You'll learn:
To cut time spent drawing with techniques for effective designs.
To make vibrant renders by using the whole color wheel.
To give your lines "shine and sparks" with a few simple tips.
Certified Professional Building Designers (CPBD) will earn 1.0 Primary CE unit for completing the course.
To register, or just to get more information, click here. AIBD Members, enroll at a discount! Call 1-800-366-2423 or write info@AIBD.org for the member code.
The American Institute of Building Design (AIBD) believes in the consumer's right to decide who designs their home. AIBD supports that belief by providing education and resources designed to help the consumer make informed decisions and the professional practice at peak performance. Become a part of our mission. www.AIBD.org.
---
Upcoming Cadsoft events for the month of December, 2017: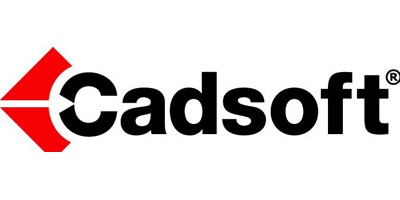 Webinar: Printing
Learn how to:
Set up a layout sheet.
Adjust scale when printing.
Set line weights.
Print colour and black and white prints.
When: Dec 12 @ 2:00 pm – 3:00 pm (Eastern)
Where: Online
Cost: Free
---
Webinar: Roof Framing
Learn how customize the roof framing options when using rafters or trusses in a design. This webinar will review the various settings so you can insert roof framing options into a project or alter existing roof framing on a model.
When: Dec 19 @ 2:00 pm – 3:00 pm (Eastern)
Where: Online
Cost: Free
---
SoftPlan online training for 2017
2017 SoftPlan Training Dates
---
Over 90 free classes available from the GreenHome Institute!

Here on the MondayMINUTE, we frequently talk about GreenHome Institute's live webinars, but did you know you can catch recordings of many of their old ones?
There are over 90 recorded training sessions, such as:
Comparing Residential Green Building Rating Systems Pt 1 – Overview
Valuing, Quantifying and Financing High Performance Homes
7 Steps for Designing an Economical Net Zero Energy Residence and Tools to Help
And a lot more!
Click here to check out these "classes on demand".
---
Attend the Roofing Industry's Best-Practices Seminar in Residential Attic Venting
Air Vent's best practices in residential attic ventilation seminar turns 20 in January. You're invited to attend any of their 25 stops across North America during quarter one of 2018. Over 23,000 roofing professionals have participated in sharing these industry tips; don't be the only one who hasn't.
Here's a list of the upcoming live events' locations and dates:
Williamsburg, VA – January 10, 2018
Manassas, VA – January 11, 2018
Columbia, MO – January 23, 2018
Topeka, KS – January 24, 2018
Grapevine, TX – January 26, 2018
Birmingham, AL – January 30, 2018
Pearl, MS – January 31, 2018
Houston, TX – February 1, 2018
Malvern, PA – February 14, 2018
Schaumburg, IL – February 15, 2018 (10 a.m. brunch, 10:30 a.m. – 12:30 p.m. seminar)
Buffalo, NY – February 20, 2018
Vaughan, Canada – February 21, 2018
Novi/Livonia, MI – February 22, 2018
Kalamazoo, MI – February 23, 2018
Fort Collins, CO – February 28, 2018
Denver, CO – March 1, 2018
Independence, OH – March 6, 2018
Dublin, OH – March 7, 2018
Indianapolis, IN – March 8, 2018
Des Moines, IA – March 13, 2018
Madison, WI – March 14, 2018
Bloomington, MN – March 15, 2018
Raleigh, NC – March 20, 2018
Columbia, SC – March 21, 2018
Click here for more information about these events.
---
---
Miscellaneous
---
The AIBD job board has been improved!
The AIBD job board has been improved in both design and usability!
Whether you're looking for a job, or looking to hire someone, this is the best job board in our industry.
If you're looking for work, it's free to post your resume. This is great because if you're looking for work, you're probably pinching pennies until you get it. If you're a student, we understand your student debt is high enough. You won't have to pay anything to seek employment through our job board.
If you're looking to hire some help, you can use our job board to search for quality candidates. You'll be able to browse the resumes for free, and contact the candidates for free. You'll pay only when the candidate is interested in your position. Hiring the right person is an investment in your company, and saving time with our easy to use job board will free you up to focus on other tasks.
Go check out the job board right now at AIBD.org/jobs.
Also, if you're looking to hire, don't forget that we have training on the right way to hire employees. AIBD members can take this course for free; just give us a call at 800-366-2423 or email us at info@aibd.org.
---
AIBD wants to promote your event or content!
In the last six months, we've more than doubled the traffic to our AIBD blog. We're hitting well over 7000 views per month.
This is great because it gives the AIBD more exposure, which leads to more subscribers to our MondayMINUTE newsletter, and ultimately more AIBD members.
As an AIBD member, you have access to this resource. You deserve a piece of those 7000 views.
All you need to do is write a blog post and submit it to us!
For more information on how to get your content onto the AIBD blog and/or in the MondayMINUTE, check out this blog post.
We are also accepting entries for this newsletter, the MondayMINUTE. Entries MUST be received by end of day Thursday. Any entries received Friday morning or later will be in the next week's newsletter.
---
Welcome new AIBD members!
Please help us welcome those who joined or rejoined AIBD this past week.
Ron Nuttall
Luis Sanchez
CO
TX
Associate
Professional
We are pleased you have chosen AIBD as a resource for professional and personal growth. Membership provides technical information, advocacy, professional networking opportunities, as well as participate in programming sessions offered at various conferences throughout the year. All designed to help advance your career.
Visit "SearchHomeDesigners.com" to reach out and exchange information with other professionals in the building designer industry supporting the AIBD mission.
---
Join AIBD's industry e-newspaper.
Want to know what's going on in your industry but don't have time to surf the web, follow Twitter, or sift through the useless posts on Facebook? Now you can. We'll filter out the senseless stuff and deliver relevant industry news, trends and ideas directly to your inbox every weekday. Subscribe today for FREE.
The #HomeDESIGN Professional Daily is a content curation subscription that turns socially shared industry news into a useful online newspaper. Last week's editions included the world's first smart streets, a 3D printed office of the future, how small firms keep up, and more. The paper is organized in sections – Science, Business, Technology, Environment, plus daily sections. There are instructional videos, interviews and inspirational photographs.
---
Motivation for your Monday!
"Our work is the presentation of our capabilities."
― Edward Gibbon
---
Follow the AIBD Facebook Page!
Click here to go to the page now.
---
---
---
CLICK HERE and to learn more about AIBD events!
Your designs could make you money while you sleep.
Learn how to leverage contemporary digital marketing techniques to land more clients or sell your own plans online. Subscribe now to get started.