---
Announcements
---
The reason for the season, and an example to follow.
As a company who believes in giving back, Keesee Associates has long made a holiday tradition of adopting a family in need. Sponsoring a family is a wonderful way to spread the Christmas spirit and honor the true reason for the season.
Selecting a family can be both a heart-breaking and joyous experience. Rick Marquez of Keesee met this year's family through his church and knew they needed his help. Once he went to the family's apartment, he realized just how little they had and how much they needed. They had recently been out on the streets and had nothing in their humble home.
Rick asked the Keesee team to help this very deserving family get back on their feet. A sign-up sheet of needs went up and his Keesee family sprang into action, lively and quick. Soon, toys, beds, lamps, and other donations started to come in to help the family have a Christmas to remember, and a future that looks a little brighter.
An inspiration to us all, Rick and his teammates at Keesee Associates are filling a special need. From time to time, we all think about homelessness. Probably when you see someone asking for money at a road intersection or along a downtown sidewalk. But, this story reminds of how homelessness can be a short term situation with long term affects. According to HomeAid, an organization created by a local NAHB affiliate in California, 80% of the total homeless population is women, children, and families that experience a life-altering event. Typically, these situationally homeless individuals and families merely need a second chance to get their feet back on the ground and attain self-sufficiency.
Another example, in 2012, Mike Keesee, founder and CEO of Keesee Associates, his wife Julie, and a half dozen other volunteers spend a day working for the Furniture Bank of Ohio, in Columbus. Together they assembled and painted 74 end tables and coffee tables for the purpose of providing formerly homeless families with furniture, thus avoiding one less stress involved in rebuilding their lives. The event was a scheduled part of the AIBD's annual conference.
The National Coalition for the Homeless identifies three types of homelessness – chronic, transitional and episodic. Of the three, transitional continues to grow as the most common. In 2016, the U.S. Department of Housing and Urban Development (HUD) reported to Congress, 549,928 homeless individuals were identified on a single night in January. Of them all, 35% of the homeless persons were in family households. This figure had increased significantly from 15% in 2013. But the report goes on to provide some comfort, less than a quarter (22%) experience chronic homelessness and the trend is improving. The number of chronically homeless individuals has declined by 35% since 2007.
Kudos to Rick and the team at Keesee! Thanks for being a part of the solution and an exemplary firm within our industry.
"Rick Marquez has been a valuable member of the Keesee Associates team since 1996 and a Professional member of the American Institute of Building Design (AIBD) since 2004. He graduated from Palm Beach Community College with an A.S. degree, after studying Building Construction Technology at Valencia Community College. He has also studied classical architecture through The Institute of Classical Architecture and Classical America. Rick is considered one of the best with SoftPlan, and his work shows it. His Working Drawings entry for the AIBD's American Residential Design Awards took first place in 2001."
---
---
Events
---
AIBD Tampa Chapter meeting on December 21st.
The AIBD Tampa Chapter will be discussing the new Florida Building Code: Residential.
Date: December 21, 2017.
Time: 4:30 p.m. to 6:00 p.m.
Presenter: Sean Roney, CPBD, AIBD
Location: Roney Design Group, Lobby Conference Room, 535 Central Ave, St Petersburg, FL 33701
RSVP by email or by phone: sean@roneydesign.com or (727) 822-8600 (Deadline: 12/19/17).
For more information, check out the AIBD calendar.
---
AIBD Palm Beach Chapter meeting on January 19th.
The AIBD Palm Beach Chapter will also be discussing the new Florida Building Code: Residential.
Date: January 19, 2018.
Time: 11:45 a.m. to 1:30 p.m. (Everyone is responsible for paying for their own lunch)
Presenter: Roger Held, Building Department Director, Town of Jupiter.
Location: Lighthouse Diner, 1510 N U.S. Hwy 1, Jupiter, FL 33469
RSVP by email or by phone: PalmBeach@AIBD.org or 561-373-2537 (Deadline: 12/19/17).
For more information, check out the AIBD calendar.
---
Attend the Sustainability Symposium 2018 for $100 off!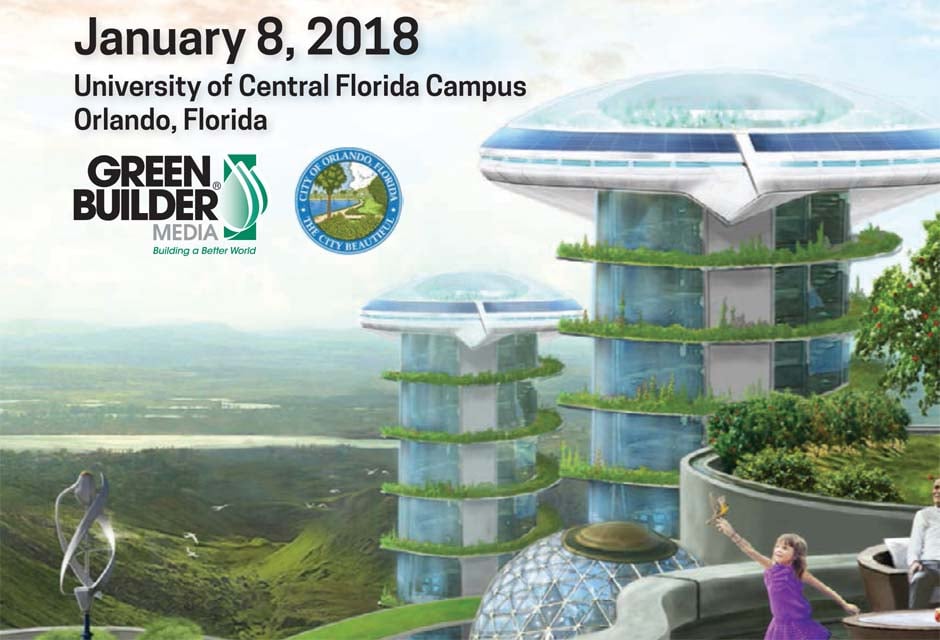 Green Builder Media, the City of Orlando, and Mayor Dyer invite you to the Sustainability Symposium 2018: Champions of Change on January 8, 2018 at the University of Central Florida campus in Orlando, Florida. The Symposium has been designed to shatter the status quo in favor of disruption and innovation, directly and honestly confronting the reality of climate change—the challenge of our generation, and the opportunity of a lifetime.
Attendees will learn from and interact with internationally celebrated leaders as they share essential insights about smart cities, renewable energy, advanced technologies, resilient building, intelligent water, and sustainable design.
The Symposium's genuine Champions of Change keynote presenters include sustainability trailblazers Paul Hawken, Jeremy Rifkin, Governor Martin O'Malley, Mayor Buddy Dyer, and Laura Turner-Seydel. Inspirational, short format sessions by building industry experts will augment the keynotes, focusing primarily on the areas of Market Disruption and Enabling Innovation.
Please join us for the Symposium, as we devise concrete plans, specific strategies, and real solutions that will navigate the path to a better world.
Space is limited, so click here to register today! As a special friend of AIBD, it's our pleasure to offer you a $100 discount off the regular registration rate. Please enter the code GBMFriends when registering to access the discount.
---
Design & Construction Week is coming back to Orlando, FL!

Design & Construction Week ® (DCW) features the co-location of the NKBA's Kitchen & Bath Industry Show ® (KBIS) and the NAHB International Builders' Show ® (IBS).
In 2018, this co-location of tradeshows and markets occurs in Orlando, Florida, again January 9-11. The fifth annual DCW will bring together 80,000+ design and construction professionals in the largest annual gathering of the residential design and construction industry.
AIBD members receive special discounts to explore the exhibit floors of both shows—a combined total of 2,100+ exhibits! Register for your DCW expo pass today.
---
Get 25% off your AIBD Winter Conference registration!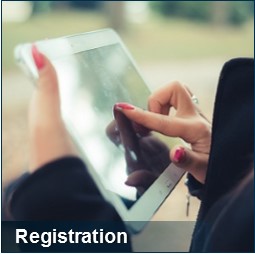 Right now, you can get your AIBD Winter Conference registration at 25% off the full price.
This discount, as well as the hotel block, will both be closing January 1st.
The AIBD Winter Conference will be in Clearwater, Florida, from February 2nd through the 3rd.
For educational session information CLICK HERE.
CLICK HERE for the schedule.
To register CLICK HERE.
---
---
Training
---
Upcoming StruCalc seminars:
AIBD members are welcome the participate in one of our free four hour StruCalc seminars to be held at various locations throughout the United States. Upon completion, you will receive a certificate for four hours of continuing education credit.
Seminars will be held at the following times and locations:
Tacoma, Washington January 10, 2018
Seattle, Washington January 11, 2018
Irvine, California January 17, 2018
North Los Angeles, California January 18, 2018
Riverside, California January 19, 2018
Tampa, Florida February 5, 2018
Orlando, Florida February 6, 2018
Houston, Texas February 13, 2018
San Francisco, California February 21, 2018
Sacramento, California February 22, 2018
Salt Lake City, Utah March 6, 2018
Boise, Idaho March 7, 2018
Spokane, Washington March 8, 2018
Austin, Texas March 14, 2018
San Antonio, Texas March 15, 2018
Dallas, Texas March 28, 2018
Denver, Colorado April 4, 2018
Las Vegas, Nevada April 24, 2018
You can register for one of these events, or request for an event to be held in your area by clicking this link: http://www.strucalc.com/strucalc-seminars/.
---
Generate more revenue by ranking higher in search engines with SEO.
People in your area are using Google to find someone to design their home.
If you haven't optimized your website for the search engines, you may not be showing up in their searches. This process is called Search Engine Optimization, or SEO for short.
There are various aspects to internet marketing that you could be doing to bring new clients or sales and SEO is the least you should be doing. Once you know what to do, it's easy to maintain and costs little time.
We've written a post on the AIBD blog that well help you get started with SEO for building designers.
Your competition is doing SEO on their website. Are you?
Click here to read more on the AIBD blog.
---
How To Sell Home Plans On Your Website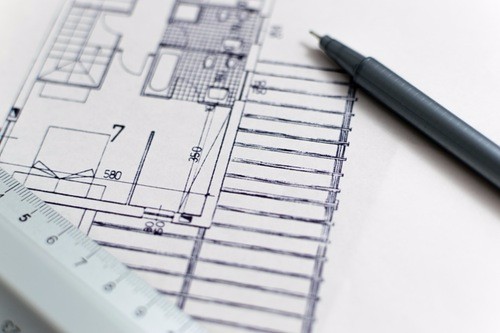 Learn how you can sell and market your conceptual plans and full home plans – using your own website and through others!
Portfolio Home Plans owner Chip Hudson will not only show you how to set up your own plan sales website, but will also teach you some tips and techniques he's learned from some of his more successful re-sellers.
You'll learn:
How to sell plans on your own website.
How to set up your plans so that others can sell them for you.
What you can do to make your plans more appealing to customers.
Certified Professional Building Designers (CPBD) will earn 1.0 Primary CE unit for completing the course.
To register, or just to get more information, click here. AIBD Members, enroll at a discount! Call 1-800-366-2423 or write info@AIBD.org for the member code.
The American Institute of Building Design (AIBD) believes in the consumer's right to decide who designs their home. AIBD supports that belief by providing education and resources designed to help the consumer make informed decisions and the professional practice at peak performance. Become a part of our mission. www.AIBD.org.
---
Upcoming Cadsoft events for the month of December, 2017: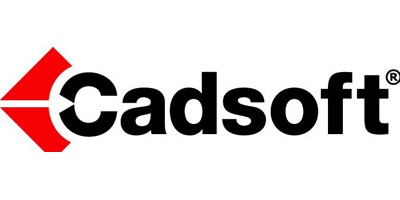 Webinar: Roof Framing
Learn how customize the roof framing options when using rafters or trusses in a design. This webinar will review the various settings so you can insert roof framing options into a project or alter existing roof framing on a model.
When: Dec 19 @ 2:00 pm – 3:00 pm (Eastern)
Where: Online
Cost: Free
---
---
SoftPlan online training for 2017
2018 SoftPlan Training Dates
---
Over 90 free classes available from the GreenHome Institute!

Here on the MondayMINUTE, we frequently talk about GreenHome Institute's live webinars, but did you know you can catch recordings of many of their old ones?
There are over 90 recorded training sessions, such as:
Comparing Residential Green Building Rating Systems Pt 1 – Overview
Valuing, Quantifying and Financing High Performance Homes
7 Steps for Designing an Economical Net Zero Energy Residence and Tools to Help
And a lot more!
Click here to check out these "classes on demand".
---
Attend the Roofing Industry's Best-Practices Seminar in Residential Attic Venting
Air Vent's best practices in residential attic ventilation seminar turns 20 in January. You're invited to attend any of their 25 stops across North America during quarter one of 2018. Over 23,000 roofing professionals have participated in sharing these industry tips; don't be the only one who hasn't.
Here's a list of the upcoming live events' locations and dates:
Williamsburg, VA – January 10, 2018
Manassas, VA – January 11, 2018
Columbia, MO – January 23, 2018
Topeka, KS – January 24, 2018
Grapevine, TX – January 26, 2018
Birmingham, AL – January 30, 2018
Pearl, MS – January 31, 2018
Houston, TX – February 1, 2018
Malvern, PA – February 14, 2018
Schaumburg, IL – February 15, 2018 (10 a.m. brunch, 10:30 a.m. – 12:30 p.m. seminar)
Buffalo, NY – February 20, 2018
Vaughan, Canada – February 21, 2018
Novi/Livonia, MI – February 22, 2018
Kalamazoo, MI – February 23, 2018
Fort Collins, CO – February 28, 2018
Denver, CO – March 1, 2018
Independence, OH – March 6, 2018
Dublin, OH – March 7, 2018
Indianapolis, IN – March 8, 2018
Des Moines, IA – March 13, 2018
Madison, WI – March 14, 2018
Bloomington, MN – March 15, 2018
Raleigh, NC – March 20, 2018
Columbia, SC – March 21, 2018
Click here for more information about these events.
---
---
Miscellaneous
---
The AIBD job board has been improved!
The AIBD job board has been improved in both design and usability!
Whether you're looking for a job, or looking to hire someone, this is the best job board in our industry.
If you're looking for work, it's free to post your resume. This is great because if you're looking for work, you're probably pinching pennies until you get it. If you're a student, we understand your student debt is high enough. You won't have to pay anything to seek employment through our job board.
If you're looking to hire some help, you can use our job board to search for quality candidates. You'll be able to browse the resumes for free, and contact the candidates for free. You'll pay only when the candidate is interested in your position. Hiring the right person is an investment in your company, and saving time with our easy to use job board will free you up to focus on other tasks.
Go check out the job board right now at AIBD.org/jobs.
Also, if you're looking to hire, don't forget that we have training on the right way to hire employees. AIBD members can take this course for free; just give us a call at 800-366-2423 or email us at info@aibd.org.
---
AIBD wants to promote your event or content!
In the last six months, we've more than doubled the traffic to our AIBD blog. We're hitting well over 7000 views per month.
This is great because it gives the AIBD more exposure, which leads to more subscribers to our MondayMINUTE newsletter, and ultimately more AIBD members.
As an AIBD member, you have access to this resource. You deserve a piece of those 7000 views.
All you need to do is write a blog post and submit it to us!
For more information on how to get your content onto the AIBD blog and/or in the MondayMINUTE, check out this blog post.
We are also accepting entries for this newsletter, the MondayMINUTE. Entries MUST be received by end of day Thursday. Any entries received Friday morning or later will be in the next week's newsletter.
---
Join AIBD's industry e-newspaper.
Want to know what's going on in your industry but don't have time to surf the web, follow Twitter, or sift through the useless posts on Facebook? Now you can. We'll filter out the senseless stuff and deliver relevant industry news, trends and ideas directly to your inbox every weekday. Subscribe today for FREE.
The #HomeDESIGN Professional Daily is a content curation subscription that turns socially shared industry news into a useful online newspaper. Last week's editions included the world's first smart streets, a 3D printed office of the future, how small firms keep up, and more. The paper is organized in sections – Science, Business, Technology, Environment, plus daily sections. There are instructional videos, interviews and inspirational photographs.
---
Motivation for your Monday!
"Discipline is choosing between what you want now and what you want most."
– Augusta F. Kantra
---
Follow the AIBD Facebook Page!
Click here to go to the page now.
---
---
---
CLICK HERE and to learn more about AIBD events!
Your designs could make you money while you sleep.
Learn how to leverage contemporary digital marketing techniques to land more clients or sell your own plans online. Subscribe now to get started.