---
Announcements
---
Last call for the AIBD Winter Conference room block!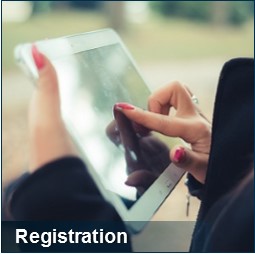 The AIBD's Winter conference is just around the corner. Have you made your reservations?
The education scheduled:
Two sessions focused on American home styles – Mid Centry Modern and Arts & Crafts.
Unlocking BIM in your business.
Protecting yourself financially and legally.
An introduction to a new High Performance Home Design library of CAD details available through AIBD.
Correction: we previously said the discount was still in effect, but it has in fact ended.
Register online: www.AIBD.org/winter-conference or call us at 1-800-366-2423 and register by phone.
Also available:
A guided walking tour of Tampa's historic Hyde Park neighborhood.
Good news! The hotel had issues with their reservation system this past weekend. Therefore, the AIBD room block rate is available now through TODAY (January 8). After that date, room rates go up $60/night.
Get more information: www.aibd.org/winter-conference-hotel.
For educational session information CLICK HERE.
CLICK HERE for the schedule.
To register CLICK HERE.
---
January's First Tuesday @ 2:00 recording now available!
Begin 2018 knowing how home construction activity will perform and how tax reform will affect our industry.
Economist, Elliot Eisenberg, PhD covers GDP growth, job growth, inflation rates and interest rates. He updated us on the housing market with reports on inventory, house prices, renovation activity, new home construction activity and more.
Have a much better idea about how 2018 will look and how home renovation activity will perform and why.
Special attention was also devoted to tax reform and its impact on house prices and your business.
Certified Professional Building Designers (CPBD) will earn 1.0 Primary CE unit for completing the course.
To register, or just to get more information, click here. AIBD Members, enroll at a discount! Call 1-800-366-2423 or write info@AIBD.org for the member code.
The American Institute of Building Design (AIBD) believes in the consumer's right to decide who designs their home. AIBD supports that belief by providing education and resources designed to help the consumer make informed decisions and the professional practice at peak performance. Become a part of our mission. www.AIBD.org.
---
CPBD Standard Setting updates:
This past week a group of 10 subject matter experts (i.e. CPBDs) met in Atlanta, Georgia, to review the newly launched Certified Professional Building Designer (CPBD) Exam. The two-day intensive analysis was led by James Hellrung of PSI Services, certification division. PSI works with over 130 certification programs across varied fields including professional associations. Their trained staff of psychometricians have been leading the development of the new CPBD exam for two years and the process is nearly complete. In the coming weeks, the evaluations produced by our SMEs, as well as the actual results of our nearly 80 standard setting test takers, will be considered and the approved test questions determined. In addition, the actual passing grade will be determined as a result of this meeting. Those waiting for your test results will know them soon.
Meanwhile, CPBD Exam applications are being accepted!
The exam might be on hold, but the application acceptance window has never closed. To be considered to sit for the newly developed exam when it's launched in February, you should be thinking about submitting your application now. Your years of experience and education must be verified and staff needs ample time to authenticate your sources. A formal approval could take up to three weeks, maybe longer with the holidays and the International Building Show all happening in the next few weeks. Plan accordingly.
For more information, check out NCBDC.com.
---
---
Events
---
TODAY! Attend the Sustainability Symposium 2018 for $100 off!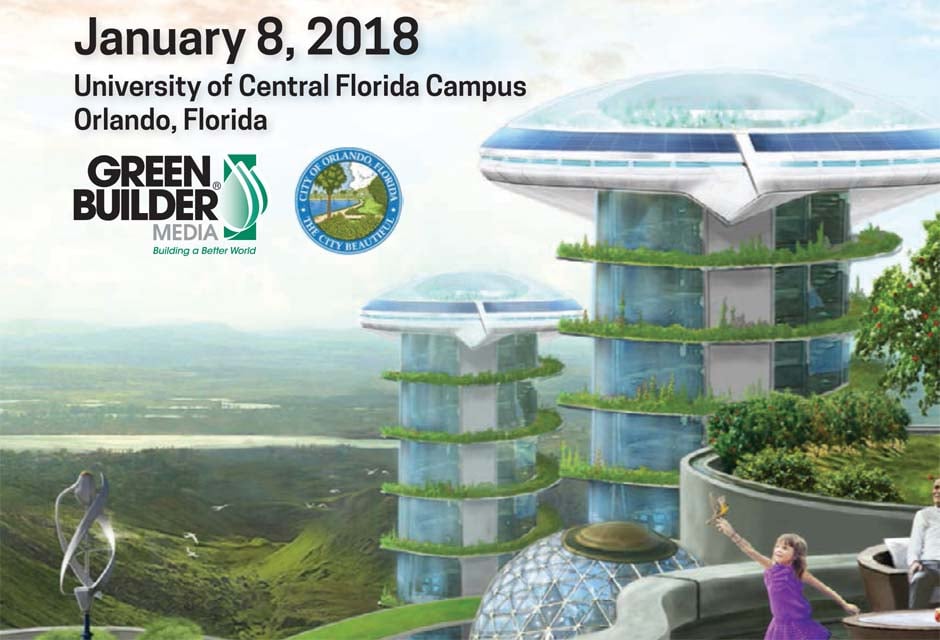 Green Builder Media, the City of Orlando, and Mayor Dyer invite you to the Sustainability Symposium 2018: Champions of Change on January 8, 2018 at the University of Central Florida campus in Orlando, Florida. The Symposium has been designed to shatter the status quo in favor of disruption and innovation, directly and honestly confronting the reality of climate change—the challenge of our generation, and the opportunity of a lifetime.
Attendees will learn from and interact with internationally celebrated leaders as they share essential insights about smart cities, renewable energy, advanced technologies, resilient building, intelligent water, and sustainable design.
The Symposium's genuine Champions of Change keynote presenters include sustainability trailblazers Paul Hawken, Jeremy Rifkin, Governor Martin O'Malley, Mayor Buddy Dyer, and Laura Turner-Seydel. Inspirational, short format sessions by building industry experts will augment the keynotes, focusing primarily on the areas of Market Disruption and Enabling Innovation.
Please join us for the Symposium, as we devise concrete plans, specific strategies, and real solutions that will navigate the path to a better world.
Space is limited, so click here to register today! As a special friend of AIBD, it's our pleasure to offer you a $100 discount off the regular registration rate. Please enter the code GBMFriends when registering to access the discount.
---
Design & Construction Week is THIS WEEK in Orlando, FL!

Design & Construction Week ® (DCW) features the co-location of the NKBA's Kitchen & Bath Industry Show ® (KBIS) and the NAHB International Builders' Show ® (IBS).
In 2018, this co-location of tradeshows and markets occurs in Orlando, Florida, again January 9-11. The fifth annual DCW will bring together 80,000+ design and construction professionals in the largest annual gathering of the residential design and construction industry.
AIBD members receive special discounts to explore the exhibit floors of both shows—a combined total of 2,100+ exhibits! Register for your DCW expo pass today.
If you're coming, stop by our booth and say hi!
---
AIBD Palm Beach Chapter meeting on January 19th.
The AIBD Palm Beach Chapter will be discussing the new Florida Building Code: Residential.
Date: January 19, 2018.
Time: 11:45 a.m. to 1:30 p.m. (Everyone is responsible for paying for their own lunch)
Presenter: Roger Held, Building Department Director, Town of Jupiter.
Location: Lighthouse Diner, 1510 N U.S. Hwy 1, Jupiter, FL 33469
RSVP by email or by phone: PalmBeach@AIBD.org or 561-373-2537 (Deadline: 12/19/17).
For more information, check out the AIBD calendar.
---
AIBD Salt Lake Metro Chapter meeting on March 5th.
Milgard windows has offered to host a lunch and learn for the AIBD Salt Lake Metro Chapter on March 5th!
We'll learn more about their products, installation, details, and much more.
The location will be determined as we get closer to this event and know how many will attend.
You're welcome to invite other designers, builder clients, or anyone else that can benefit from learning more about Milgard products.
Date: March 5, 2018.
Time: 11:45 a.m. to 1:30 p.m. (Everyone is responsible for paying for their own lunch)
Location: TBD
RSVP by email or by phone: sam@morganfinehomes.com or 801-367-5380.
For more information, check out the AIBD calendar.
---
---
Training
---
Upcoming StruCalc seminars:
AIBD members are welcome the participate in one of our free four hour StruCalc seminars to be held at various locations throughout the United States. Upon completion, you will receive a certificate for four hours of continuing education credit.
Seminars will be held at the following times and locations:
Tacoma, Washington January 10, 2018
Seattle, Washington January 11, 2018
Tampa, Florida February 5, 2018
Orlando, Florida February 6, 2018
Houston, Texas February 13, 2018
San Francisco, California February 21, 2018
Sacramento, California February 22, 2018
Salt Lake City, Utah March 6, 2018
Boise, Idaho March 7, 2018
Spokane, Washington March 8, 2018
Austin, Texas March 14, 2018
San Antonio, Texas March 15, 2018
Dallas, Texas March 28, 2018
Denver, Colorado April 4, 2018
Las Vegas, Nevada April 24, 2018
Santa Ana California, May 15, 2018
North Los Angeles, May 16, 2018
Riverside, California, May 17, 2018
You can register for one of these events, or request for an event to be held in your area by clicking this link: http://www.strucalc.com/strucalc-seminars/.
---
The Complete Beginner's Guide To Email Marketing for Building Designers
Email marketing is, in the most basic definition, using email to generate revenue.
Despite the fact that we all get way too many emails every day, it's still the best way to reach your customers.
You can use it to build trust and authority while warming up your customers to purchase your services (or products, if you're selling plans on your website).
Learn more about email marketing for building designers by signing up for the free email course:
Free Email Marketing for Building Designers Email Course
You'll also receive our latest content by email.
---
Upcoming Cadsoft events for the month of January, 2018: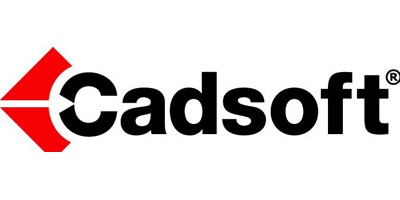 Getting Started Webinar
Envisioneer eLearning: Getting Started
Learn how to get started using Envisioneer. This course is good for the beginner and the seasoned veteran user of Envisioneer. Topics include: program settings, building locations and how to draw walls in many different ways.
When: Jan 16 @ 2:00 pm – 3:00 pm (Eastern)
Where: Online
Cost: Free
---
Walls Webinar
Envisioneer eLearning: Walls
Learn how to insert walls and edit their properties in a variety of ways so you can quickly and accurately create a floor plan.
When: Jan 23 @ 2:00 pm – 3:00 pm (Eastern)
Where: Online
Cost: Free
---
Roofs Webinar
Envisioneer eLearning: Roofs
Learn the following tools:
Editing a roof with a new plate height, pitch and slope
Adding a dormer
Adding a Flush Dormer
When: Jan 30 @ 2:00 pm – 3:00 pm (Eastern)
Where: Online
Cost: Free
---
---
SoftPlan online training for 2017
2018 SoftPlan Training Dates
---
Over 90 free classes available from the GreenHome Institute!

Here on the MondayMINUTE, we frequently talk about GreenHome Institute's live webinars, but did you know you can catch recordings of many of their old ones?
There are over 90 recorded training sessions, such as:
Comparing Residential Green Building Rating Systems Pt 1 – Overview
Valuing, Quantifying and Financing High Performance Homes
7 Steps for Designing an Economical Net Zero Energy Residence and Tools to Help
And a lot more!
Click here to check out these "classes on demand".
---
Attend the Roofing Industry's Best-Practices Seminar in Residential Attic Venting
Air Vent's best practices in residential attic ventilation seminar turns 20 in January. You're invited to attend any of their 25 stops across North America during quarter one of 2018. Over 23,000 roofing professionals have participated in sharing these industry tips; don't be the only one who hasn't.
Here's a list of the upcoming live events' locations and dates:
Williamsburg, VA – January 10, 2018
Manassas, VA – January 11, 2018
Columbia, MO – January 23, 2018
Topeka, KS – January 24, 2018
Grapevine, TX – January 26, 2018
Birmingham, AL – January 30, 2018
Pearl, MS – January 31, 2018
Houston, TX – February 1, 2018
Malvern, PA – February 14, 2018
Schaumburg, IL – February 15, 2018 (10 a.m. brunch, 10:30 a.m. – 12:30 p.m. seminar)
Buffalo, NY – February 20, 2018
Vaughan, Canada – February 21, 2018
Novi/Livonia, MI – February 22, 2018
Kalamazoo, MI – February 23, 2018
Fort Collins, CO – February 28, 2018
Denver, CO – March 1, 2018
Independence, OH – March 6, 2018
Dublin, OH – March 7, 2018
Indianapolis, IN – March 8, 2018
Des Moines, IA – March 13, 2018
Madison, WI – March 14, 2018
Bloomington, MN – March 15, 2018
Raleigh, NC – March 20, 2018
Columbia, SC – March 21, 2018
Click here for more information about these events.
---
---
Miscellaneous
---
Welcome new AIBD members!
Please help us welcome those who joined or rejoined AIBD this past week.
Amir Abourass
David Blay
John Brock
Anita Craig
Jared Hensley
Jason Lee
Ronald Sparks
Craig Tomon
CA
NV
VA
AL
WA
FL
NC
TX
Professional
Professional
Professional
Student
Associate
Professional
Professional
Professional

We are pleased you have chosen AIBD as a resource for professional and personal growth. Membership provides technical information, advocacy, professional networking opportunities, as well as participate in programming sessions offered at various conferences throughout the year. All designed to help advance your career.
Visit "SearchHomeDesigners.com" to reach out and exchange information with other professionals in the building designer industry supporting the AIBD mission.
---
The AIBD job board has been improved!
The AIBD job board has been improved in both design and usability!
Whether you're looking for a job, or looking to hire someone, this is the best job board in our industry.
If you're looking for work, it's free to post your resume. This is great because if you're looking for work, you're probably pinching pennies until you get it. If you're a student, we understand your student debt is high enough. You won't have to pay anything to seek employment through our job board.
If you're looking to hire some help, you can use our job board to search for quality candidates. You'll be able to browse the resumes for free, and contact the candidates for free. You'll pay only when the candidate is interested in your position. Hiring the right person is an investment in your company, and saving time with our easy to use job board will free you up to focus on other tasks.
Go check out the job board right now at AIBD.org/jobs.
Also, if you're looking to hire, don't forget that we have training on the right way to hire employees. AIBD members can take this course for free; just give us a call at 800-366-2423 or email us at info@aibd.org.
---
AIBD wants to promote your event or content!
In the last six months, we've more than doubled the traffic to our AIBD blog. We're hitting well over 7000 views per month.
This is great because it gives the AIBD more exposure, which leads to more subscribers to our MondayMINUTE newsletter, and ultimately more AIBD members.
As an AIBD member, you have access to this resource. You deserve a piece of those 7000 views.
All you need to do is write a blog post and submit it to us!
For more information on how to get your content onto the AIBD blog and/or in the MondayMINUTE, check out this blog post.
We are also accepting entries for this newsletter, the MondayMINUTE. Entries MUST be received by end of day Thursday. Any entries received Friday morning or later will be in the next week's newsletter.
---
Join AIBD's industry e-newspaper.
Want to know what's going on in your industry but don't have time to surf the web, follow Twitter, or sift through the useless posts on Facebook? Now you can. We'll filter out the senseless stuff and deliver relevant industry news, trends and ideas directly to your inbox every weekday. Subscribe today for FREE.
The #HomeDESIGN Professional Daily is a content curation subscription that turns socially shared industry news into a useful online newspaper. Last week's editions included the world's first smart streets, a 3D printed office of the future, how small firms keep up, and more. The paper is organized in sections – Science, Business, Technology, Environment, plus daily sections. There are instructional videos, interviews and inspirational photographs.
---
Motivation for your Monday!
"We have a beautiful, fragile planet where all people and all things are interdependent and interconnected. Every action or inaction has an impact, good or bad, upon our surroundings, and anything we do today will have an impact on the lives of our grandchildren."
– Ted Turner
---
Follow the AIBD Facebook Page!
Click here to go to the page now.
---
---
---
CLICK HERE and to learn more about AIBD events!
Your designs could make you money while you sleep.
Learn how to leverage contemporary digital marketing techniques to land more clients or sell your own plans online. Subscribe now to get started.