There is now a robot that can build a brick house in just two days.
The Handrian X is the first mobile bricklaying robot, and it can work without stopping to produce houses in just 48 hours.
This 98 foot robotic arm stacks a special kind of brick, which use a special glue to stick together, and are designed with wires and plumbing in mind.
The robot "sees" with a laser-guided system and knows where to place the bricks.
Humans need to add the windows and doors, but even that is done fairly quickly.
Laying 1000 bricks per hour, and working 24 hours a day means this technology can build houses quickly, efficiently, and cheaply.
Check out the video below to see it in action:
---
Tour the Home Innovation Research Lab on May 9th!
Ever wonder how the products we specify as designers and builders are tested? Have you ever seen a building that can replicate the effects of a hurricane or earthquake? Join us on Tuesday, May 9, 2017 for lunch and a tour of such a building.
In 2013 the NAHB Research Center announced that it has changed its name to Home Innovation Research Labs. Why would a company with a nearly 50-year history decide to make a move like this? To enhance the value its brand and certification mark provides clients in the increasingly competitive residential marketplace.
In October 2016, Home Innovation entered into an exciting new cooperation with ICC Evaluation Service (ICC-ES), the premier building product evaluation/listing agency in North America, to better serve the manufacturers of building and plumbing products seeking Evaluation Reports or listing/labeling services. "For years, ICC-ES has offered high quality product evaluations that code officials trust," said International Code Council's (ICC) CEO Dominic Sims, CBO. "Now with product testing available through this cooperation, and the guidance of Innovation Research Labs, ICC-ES clients will experience a further reduction in time to market."
This May 9th event will begin at 12:00 p.m. ET with a light lunch, socializing and a short AIBD presentation. The tour will begin at 1:00 p.m. and conclude around 2:30. Both the lunch and tour are complimentary and to insure we have enough for everyone, please CLICK HERE to RSVP by Sunday, May 7th.
Home Innovation, located in Upper Marlboro, Maryland, is a full-service research, testing, and consulting firm determined to improve the quality, durability, affordability, and environmental performance of single- and multifamily homes and home building products – in short, they aim to perfect the home. Founded in 1964 as a subsidiary of the National Association of Home Builders (NAHB), their team has been integral in the introduction of some of the most groundbreaking innovations in residential construction. Through an interdisciplinary research approach – including market research, building science analysis, laboratory testing, and standards development – they help to find a home for innovation in the residential construction industry.
Event Info:
Date: Tuesday, May 9, 2017
Time: 12:00 p.m. to 2:30 p.m.
Location: Home Innovations Research Lab, 400 Prince George's Blvd., Upper Marlboro, MD 20774, P: 301.249.4000
Cost: Complimentary
RSVP: reply to this email or CLICK HERE (https://goo.gl/forms/N2VAmuMV13ihEroF3)
---
Call for Entries is open, ARDA categories expanded!
Design Detail and Indoor Living have been added to the long list of categories in the American Residential Design Awards (ARDA) program. "The Design Detail category includes any single detail that is particularly unique or innovative." Karen Kassik-Michelsohn reports. Karen is serving for her first year as ARDA Committee Chairperson but brings with her years of awards program experience as former chairperson of the Best of American Living Awards (BALA), which is hosted by the National Association of Home Builders each year. She adds, "Indoor Living entries can be any type of interior space; a kitchen, bath, great room, study or finished basement can be entered if the design is unique and inspiring."
Deadline to enter – June 12, 2017
Visit www.ResidentialDesignAwards.com for program information.
All residential industry professionals are eligible to enter individual or collaborative projects. Entries previously submitted to ARDA are still eligible provided they haven't yet won recognition in the same category. Entries may be entered in more than one category (e.g. Custom Homes and Green Design) and all completed projects are eligible regardless of their completion date.
ARDA is the American Institute of Building Design's premier award program exhibiting design excellence in the residential building industry. It spotlights the most creative and innovative residential designers, builders, remodelers, architects, developers, land planners and interior designers in the nation. Every year, the awards program recognizes exceptional design in custom, builder model, pre-drawn and multifamily homes of all types and sizes, as well as remodeling, working drawings and projects "on the boards." As a leader in home design recognition, the ARDA awards program has grown over the years to include categories in green building, outdoor living and accessibility.
It's an awards program, not a design competition. Therefore, entries are not grouped in square footage or project value classifications. Judging is conducted by a panel of residential design and construction experts and is based on the quality of the entry and not compared to others in a category. However, one or more ARDA winners may be recognized as the overall best in their specific category.
CLICK HERE to register and submit your entries electronically, both at the same time.
---
What makes a successful design awards program?
You!
As always, the goal is to expand the American Residential Design Awards (ARDA) program. That is, expand its reach throughout the industry and the number of volunteers helping make that happen.
If you are interested in being a part of the ARDA executive team, there are two ways to participate, either by continual support or small task participation.
Continual support would entail weekly or semi-weekly phone meetings inclusive of planning, reviewing progress, support for judging and presentation preparation, etc.
Small task support would be data entry for expansion on contact list, physical support at Summer Conference, short term marketing projects.
By volunteering you will not affect your ability to participate as an ARDA entrant.
For more information, please contact Committee Chairperson Karen Kassik-Michelsohn at Karen@MandDconst.com or 407-468-6150.
---
The AIBD Nominating Committee nominates the following individuals for the 2017-2018 AIBD Board of Directors.
President: Kevin Holdridge (NC)
1st (Internal) Vice-President: Karen Kassik-Michelsohn (AK)
2nd (External) Vice-President: Bernie Kern (CO)
Treasurer: Richard Emigh (CA)
Secretary: Lisa Schaffer (OH)
Director: Michael Battaglia (OH)
Director: Ted Hake (OH)
Director: Chip Hudson (AL)
Director: Yu-Ngok Lo (CA)
Director: Sam Morgan (UT)
Now, the committee is seeking nominations "from the floor" by giving all Professional Members the opportunity to seek nomination for any of the above positions.
Serving on the board is your opportunity to make a difference. As a leader, you have a platform to express your ideas about what AIBD should be and should do. Bring your ideas to the table, speak up and take initiative.
Board members attend monthly electronic meetings and also lead or participate on program or project related work groups. Be prepared to report, discuss, express opinions and share ideas. Board members meet face-to-face at the annual board meeting in conjunction with the AIBD Summer Conference. The personal interaction among AIBD members is something special and not to be missed (most travel expenses are reimbursed).
Any two professional members may nominate someone (with their consent) for any position. You may nominate yourself and have someone second your nomination.
The nomination period runs from Today – April 30, 2017.
CLICK HERE to download the Call for Nominations.
CLICK HERE to go directly to the nomination form.
---
Get a discount on a new frame for your AIBD Membership Certificate or CPBD Diploma!
AIBD is proud to announce that we are offering new frames for both the 8.5 x 11 AIBD membership certificate as well as the 11 x 14 CPBD diploma.
These new frames come with a maroon and gold double mat that features a gold-leaf embossing of the official AIBD seal.
The "Conservation-Quality Preservation" matboard protects your valuable document from the damaging effects of pollutants and contaminants.
For a limited time, from April 3rd, 2017 through April 17th, 2017, you can get 20% off when you order our frames using the AIBD discount code.
All CPBD's and AIBD members can get the discount code. Just call us 1 800 366 2423 or email us info@aibd.org to get the code.
Click here to download the order form.
---
Save the date! AIBD Summer Conference in Atlanta!
Summer is coming quickly, which means the AIBD Summer Conference, and American Residential Design Awards gala dinner, will be here before you know it.
This year, the conference will be in Atlanta, Georgia, on August 10th and 11th. The event will be held at the Georgia Tech Hotel and Conference Center on both days.
Friday evening, August 11th, will be The American Residential Design Awards gala dinner at the Academy of Medicine.
Make sure you download the free AIBD smartphone app, available on both the Google Play store and the iOS App store. You'll receive a notification when registration is open.
For more information about this conference and our other conferences, check out the AIBD website.
---
AIBD Triad Chapter meeting on Thursday April 20th.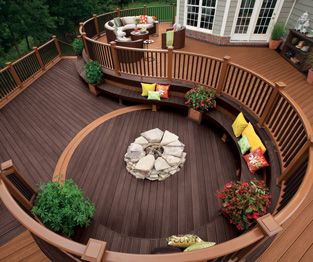 This meeting will be discussing TREX outdoor living products and outdoor living trends.
Lunch will be provided. Please bring any designers, builders or anyone you think would be interested.
Where:
Pella Window & Door
220 Seneca Drive, Greensboro, N.C   27406
When:
Thursday April 20th from 11:30 to 1:00
Who:
Dan Huckabee
336-282-3777
dan@huckabee-associates.com
Please RSVP by Monday April 17th
For more information on the Triad Chapter, check out the chapter page on AIBD.org.
---
Central Iowa Chapter meeting scheduled for April 2017.
Friday, April 21 11:30 – 1:30 CDT
Topics of discussion to be announced. Lunch will be provided by Windsor Windows and Doors. There will be an optional tour after the meeting.
---
Welcome new AIBD members!
Please help us welcome those who joined or rejoined AIBD this past week.
Greg Harper
Strecko Milan
AL
FL
Professional
Professional
We are pleased you have chosen AIBD as a resource for professional and personal growth. Membership provides technical information, advocacy, professional networking opportunities, as well as participate in programming sessions offered at various conferences throughout the year. All designed to help advance your career.
Visit "SearchHomeDesigners.com" to reach out and exchange information with other professionals in the building designer industry supporting the AIBD mission.
---
Join the AIBD Puget Sound Chapter and participate in Simpson Strong-Tie workshops.
Join the Puget Sound chapter as we participate in Simpson Strong-Tie's local Back To Basic workshops.
The Sequim (Skwim) 4/11, Seattle 4/13, and Portland 4/20 classes still have seats available. The Kent 4/18 class has a waiting list.
Contact Karl.Koning@gmail.com or Jeff.Eberle@comcast.net if you wish to meetup with us after the Kent workshop.
Be sure to have your workshop's presenter sign your AIBD CEU attendance sheet, available from AIBD.org, and then you need to send it in to info@aibd.org for up to 7 hours credit.
April 11, 2017 Back to Basics – 8:00am-4:00pm, Sequim WA
April 12, 2017 Post Installed Concrete Anchorage/Concrete, Steel Repair & Restoration – 8:00am-12:00pm, Sequim WA
April 13, 2017 Back to Basics – 8:00am-4:00pm, Seattle WA
April 18, 2017 Back to Basics – 8:00am-4:00pm, Kent WA
April 20, 2017 Back to Basics – 8:00 am—4:00pm, Portland OR
For more information on the workshops, check out the Simpson Strong-Tie website.
---
Join AIBD Central Colorado Chapter for their April Chapter Meeting.
Presenting will be MiTek Builder Products District Sales Manager Gabe Daly, who has been involved in Colorado's building industry for over 20 years with roles in sales, design, and purchasing. He understands the design and construction challenges presented in this ever-expanding market. Gabe is involved with all aspects of the supply from distribution to installation, including relationships with code officials and national builders.
Please RSVP to this meeting if you plan to attend.
Where:
The Warehouse, 25 West Cimarron Street, Colorado Springs, CO 80903
When:
April 21st, 11:30am-1:00pm
Who:
Bernie Kern
719-375-4956
bbkerndesigns@q.com
Please RSVP to Bernie Kern as soon as possible!
For more information on the Central Colorado Chapter, check out the chapter page on AIBD.org.
---
Upcoming Cadsoft events: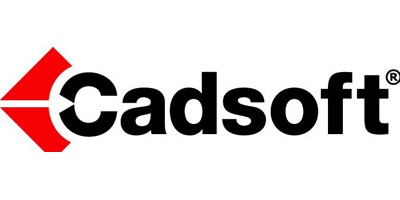 Webinar: Schedules
Envisioneer has the ability to create various types of schedules. Learn how to create, customize and insert a variety of schedules.
When: April 18, 2017 @ 2:00 pm – 3:00 pm (Eastern)
Where: Online
Cost: Free
---
Webinar: Working Drawing Smartviews
Learn the following tools:
Inserting views of a model to create working drawings
Altering the settings to create different types of views
Labeling the views
When: April 25, 2017 @ 2:00 pm – 3:00 pm (Eastern)
Where: Online
Cost: Free
---
San Diego Envisioneer Beginner Training Class.
June 27, San Diego, CA.
Learn how to build a BIM model and extract the working drawings, renderings, bill of materials and RESchek data from it. A full day of learning. The day before the PCBC show. Register here.
Dallas Envisioneer Beginner Training Class.
August 1, Dallas, TX.
Learn how to build a BIM model and extract the working drawings, renderings, bill of materials and RESchek data from it. A full day of learning. The day before Sunbelt Builders Show. Register here.
Nashville Envisioneer Beginner Training Class.
October 24, Nashville,TN.
Learn how to build a BIM model and extract the working drawings, renderings, bill of materials and RESchek data from it. A full day of learning. The day before the Remodeling Show. Register here.
---
Upcoming GreenHome Institute webinars (free)!
The Impacts of Storing Solar Energy in the Home to Reduce Reliance on the Utility – Free CEU Webinar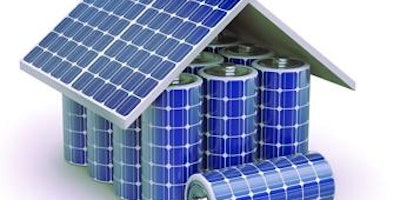 This course will present findings from the recent Nature Energy paper "The impacts of storing solar energy in the home to reduce reliance on the utility," by Robert L. Fares and Michael E. Webber from the University of Texas at Austin.
One of the most common arguments against solar power is that on rainy or otherwise not-sunny days, how will we get power? The truth is, on a normal sunny day, solar panels will take in far more power than necessary. What we need is better energy storage.
This study shows that a typical battery system could reduce peak power demand by anywhere from 8% to 32%. The battery system could also reduce peak power injectsion by anywhere from 5% to 42%.
In this free webinar, you'll learn this and more about "The impacts of storing solar energy in the home to reduce reliance on the utility."
You'll learn how adding home energy storage impacts …
Households' power demand and energy consumption.
Customers' bills under different utility tariffs.
Electricity system emissions.
And more!
When: May 24, 2017, 12:00 pm – 1:15 pm (Eastern)
Where: Online
Cost: Free
---
Humor for your Monday!
Jack had been a compulsive worrier for years, to the point it was ruining his life. He saw a psychologist who recommended a specialist who could help him. His friend, Bob, noticed a dramatic change and asked "What happened? Nothing seems to worry you anymore." "I hired a professional worrier and I haven't had a worry since." replied Jack. "That must be expensive." Bob replied. "He charges $5,000 a month." Jack told him. "$5,000!!? How in the world can you afford to pay him?" exclaimed Bob. "I don't know, that's his problem."
This week's humor for your Monday submitted by Mike Lotterman, AIBD Professional Member, Grand Rapids, MI. Thanks Mike!!!
---
---
CLICK HERE and to learn more about AIBD events!