Happy Presidents Day!
Today traces its roots back to the celebration of the birth of our first president George Washington. With the birthday of President Abraham Lincoln around the same time in February, the two holidays were eventually combined into one federal holiday known as Presidents Day. One rationale is, it is now a time to celebrate all the leaders of the U.S.
It has also been said, because Washington refused to become king and instead opted to humbly serve his country as its first elected president, the observance of his birthday is really a celebration of our Constitution and the entire republican system of governance upon which our nation depends. In that sense, Presidents Day is truly a day to recognize we are a Republic, not a monarchy.
Regardless of how you choose to celebrate and why, those of us at the AIBD wish you a healthy and productive day.
Here are a few inspirational quotes from our current and past presidents, as well as a link to more quotes and interesting facts.
Barack Obama – "Change will not come if we wait for some other person, or if we wait for some other time. We are the ones we've been waiting for. We are the change that we seek."
Bill Clinton – "There is nothing wrong in America that can't be fixed with what is right in America."
George H.W. Bush – "If anyone tells you that America's best days are behind her, they're looking the wrong way."
CLICK HERE to read more quotes and to learn some interesting facts about our presidents.
---
Architects rethink Oklahoma legislation.
Last Thursday, AIA Oklahoma reported they are withdrawing House Bill 2274 this session. The bill proposed to severely reduce the size and scope of buildings able to be designed in Oklahoma without an architectural license. "Our House authors have received too much opposition to recommend moving forward with our bill despite extensive work on our part." The AIA Oklahoma stated in a newsletter to their membership. The newsletter also said, OK Reps. McDaniel and McBride would request an interim study on their behalf. This study would occur over the summer/fall and conclude prior to session next year with a legislative proposal in 2017.
With influence by local AIBD members, the home builders association, who originally took a neutral position, moved towards opposing the bill. Meanwhile, AIBD executives worked quickly to form an industry wide coalition that included the Interior Designers Society and the attention of the National Kitchen and Bath Association.
---
AIBD Spring Conference hotel room block closes Saturday!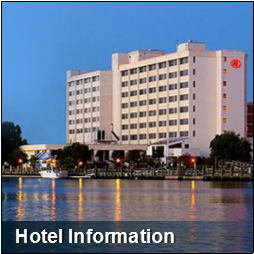 For more information visit: www.AIBD.org/SpringConference.
Dates: March 4 & 5, 2016
Location: Ocean Drive Beach & Golf Resort, 98 North Ocean Boulevard · North Myrtle Beach, South Carolina 29582. Toll Free: 800-438-9590
Call and make your reservation today!
$89/night – Standard room with ocean view.
$94/night – Standard room ocean front.
$99/night – Suite ocean front.
11.5% tax plus $10.70 resort fee (pays for in-room WIFI, exercise room, parking. etc.)
CLICK HERE to visit the hotel's website.
---
Join the Susquehanna Valley Chapter lunch & learn, this Thursday.
A seminar presented by Blake Tomforde with Universal Forest Products will be held in Lancaster, Pa. Blake will be presenting an AIA certified course on continuous insulation and the upcoming requirements in the building codes for uninterrupted building envelopes. This course qualifies for 1 (one) PRIMARY CE unit for NCBDC requirements and professional continuing education.
Where: Arthur's Terrace, Eden Resort Hotel, Lancaster, Pa.
When: Thursday, February 18, 2016
Time: 12:00 p.m.-1:30 p.m.
Cost: Free
R.S.V.P: Saturday, February 13, 2016
Contact: Carolee Stauffer, cstauffer7@windstream.net
---
Central FLA "Dinner" and learn, next Tuesday.
Guest speaker: Scott Whiteway, Residential Elevators, Inc.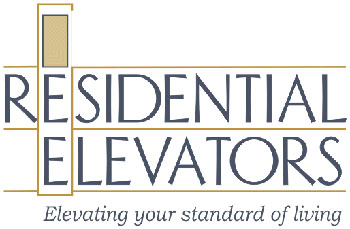 Topic: A new spin on residential elevators. How to specify elevators in plan sets, how to design elevator car interiors and new product reviews.
CLICK HERE to download a meeting brochure
Date: February 23, 2016
Time: 5:30 pm to 7:00 pm
Location: Greater Orlando Builders Association (GOBA) Headquarters, 1953 Clayton Heritage Way, Maitland, FL 32751
Cost: Free
RSVP: Joe.Sirilla@gokeesee.com or 407.480.8627
---
Low Country lunch and learn, next Wednesday.
Date: February 24, 2016
Time: 11:45 a.m. to 1:00 p.m.
Semiar Topic: BLUELINX Advanced Framing Lumber and how it can help you
Location: Panini's on the Waterfront, 926 Bay Street, Downtown Beaufort, SC
Cost: $5 Donation for lunch
RSVP: Paul Cole, pcole@coledesignstudio.biz
CLICK HERE to download a meeting brochure.
---
Portsmouth lunch and learn, next Thursday.
Date: February 25, 2016
Time: 11:00 a.m. to 2:00 p.m.
Location: Pella Window and Door Showroom, 25 Fox Run Road Suite 2, Newington, NH
Cost: Complimentary
RSVP: Kjoiner@megalink.net by February 22nd, please.
CLICK HERE to download a meeting brochure.
Seminar Details
This seminar will include an overview of the various Energy Codes being used in Maine, New Hampshire and Massachusetts. We will discuss How the Energy Code Works along with scientific insights on issues such as moisture, air barriers, materials, and strategies to meet the Energy Code. We'll finish the seminar with a Question & Answer session to help designers solve the problems they see in the field.
Stephen Carr is the Regional Building Science Manager for TopBuild Home Services. He conducts Building Science and Energy Code training to businesses and construction-related professionals throughout the country. His experience includes HERS rating and home performance testing, weatherization programs, and BPI and RESNET training.
---
AIBD student chapter announces Design and Build Day.
Date: April 5, 2016
Location: University of Central Missouri, Warrensburg, MO
Cost: Complimentary
Registration will soon be opening for Design and Build Day at the University of Central Missouri. Hosted by the AIBD, USMo Student Chapter, the complimentary one-day conference will include educational sessions and industry presentations. In addition, some of the top design, architectural and engineering firms will have information available about their companies.
Follow the MondayMINUTE for more information to come.
---
Become certified to sell the floors everyone wants.
Source: Goodwin Heart Pine, AIBD Associate member
Date: March 11, 2016
Location: Goodwin Heart Pine, Micanopy, FL
Registration: $374 non-members, $274 NWFA members.
Goodwin is partnering with the National Wood Floor Association (NWFA) to offer their wood flooring sales professional certification class on Friday, March 11, 2016 at our Micanopy, Florida headquarters.
Happy customers = strong relationships = referrals!
Come to beautiful North Florida and learn how to secure more sales while helping your clients achieve the beautiful wood floors of their dreams. Understand how to best assist customers with choosing the most suitable hardwood flooring options designed specifically for them:
Increase Your Sales – Buyers Choose the FIRST Sales Representative to Add Value and Insight
Understand the Best Installation Methods and Finishes for Each and Every Job
Develop Stronger Client Relationships that Lead to Referrals
Space is limited so register today!
---
Fee Proposal Workshops wrap up this week in Pacific NW.
Seattle, San Francisco, Bend and Portland this week.
Most design professionals are trained to price design services by estimating their cost to complete the work, balancing it with local market conditions and then negotiating with the
client.
Economists call this pricing model first degree price discrimination. There is a better way! Attend a Fee Proposal Workshop, presented by BlueTurtle Consulting, and you'll learn how to research from the fields of fee psychology, fee negotiations and behavioral finance can help you write proposals that eliminate scope creep, raise conversion rates and increase fee levels. BlueTurtle Consulting is a proposal writing and negotiations services company for design professionals. CLICK HERE to learn more.
Each workshop earns 8.0 AIBD/NCBDC Primary CE Units.
---
Ask the Expert™ seminar tour starts again next week in Kansas & Missouri.
Attention design professionals! You can earn continuing education credits by attending this seminar. Help maintain your professional credentials while learning valuable information about attic ventilation that will help you in your work.
This is not a sales presentation, it is a technical seminar – We are committed to helping roofing professionals like yourself improve their understanding of how to specify and install an effective attic ventilation system — whether you use our products or those of our competitors.
Attend and Air Vent, Inc. promises you'll leave with at least one tip you can use immediately and you'll enjoy a FREE meal, too!
CLICK HERE to view the 24 city 2016 schedule and to register for a seminar near you.