The AIBD Summer Conference is this week! See you there.
---
Announcements
---
Today's new auction items.
Congratulations to Kimberly Mockert and Cliff Cheney. The group 1 "Atlanta Adventures" category closed at 10 p.m. on Saturday. Kimberly bid $400 ($800 value) for a horseback ride and winery adventure for four. Cliff also got a good deal on an open air biplane ride, $100 bid for a $120 value.
Dozens of awesome deals are still available and more were added last night!
12 pounds of fresh salmon delivered overnight to your doorstep.
A hand crafted wooden cooler for your deck or man-cave.
African grass woven basket and platter.
An original oil painting of a light house.
A handmade quilt sewn by a Fellow's wife.
Help replenish the Annette Farmer Scholarship Fund set up by the late W.D. "Bill" Farmer, a nationally known designer, a pioneer in the stock plan industry, an AIBD Fellow, and mentor to many. Bill endowed $15,000, in his wife's name, to be distributed to Student members of the Institute in the form of scholarships. The fund is one-third depleted. Let's fill it back up!
Learn more: www.AIBD.org/scholarships
The auction runs through 9 p.m. EDT, this Friday, August 11th.
---
Streaming AIBD Summer Conference, now available!
Can't make it to Atlanta for the AIBD 2017 Summer Conference? You can still earn 9.0 Prime CE credits by watching all six educational sessions live from the comfort of your home or office, August 10 & 11, 2017. Click the registration link and check out the schedule and session titles.
Be a part of the conference as it happens. Register for the two educational sessions and the Annual Membership Meeting on August 10 ($95), register for the four educational sessions on August 11 ($125), or save by registering for both days ($175). Registration also includes a digital recording sent to you after the event.
If you're thinking about coming to Atlanta, AIBD has five hotel rooms still available. Contact our staff at 1-800-366-2423 and to help make all the arrangements.
---
50% off certification exam fees!
After two years of development, the Certified Professional Building Designer (CPBD) Exam 2.0 is set to launch August 1st. National Council of Building Designer Certification (NCBDC) set the Standard Setting Test price at $180, which is half of the current $360 fee for taking all eight parts of the current CPBD Exam, one time.
This discount is for a limited time and comes with a stipulation. Candidates qualifying for and taking the Standard Setting version of the CPBD Exam will not know their results for at least three months, possibly longer.
Candidates taking the Standard Setting version will be given three hours to answer 225 questions. That's it. One test, 180 minutes. What is Standard Setting? An official research study conducted to determine a cut score (i.e. pass or fail score) for the test. That's the reason for the long delay learning whether you passed. The actual passing grade won't be determined until a certain number of attempts have been made. Somewhere between 35 and 50 test takers.
The faster we can get everyone registered and take the test, the faster everyone will become certified.
The CPBD Exam is delivered online. Candidates must have a reliable internet connection and a webcam. The test is open-book and any professionally bound reference is allowed. To qualify, candidates must demonstrate a minimum of six years' experience as a building designer or a combination of education and experience. It's all explained in the Candidate Handbook. The application fee is $50. The exam fee will be collected after you've been accepted and your test has been scheduled. Depending on how fast your references verify your experience, it could take a few weeks to be approved. You should start your application today.
There is NO STUDY material available for the Standard Setting test. The exam has been developed using an industry job analysis and countless hours of input from subject matter experts. The certification program is designed to recognize individuals who have demonstrated the experience, knowledge, and skills necessary to provide competent services as a building designer.
If you have questions, please contact Steve Mickley at 1-800-366-2423 or info@AIBD.org.
---
Learn what's needed when specifying products in this online course.
Specifications: What's really needed? AIBD's monthly First Tuesday @2:00 Recording
Joining us this month was our panel of manufacturer representatives and specification experts is Lori Zito of Mitek, USP, Hardy Frame; Mark Johnson of Amarr Garage Doors, a division of Entrematic; and Wayne Sanderson of the Tapco Group by Boral.
There are many factors to consider when specifying products. Join us for the First Tuesday @ 2:00 (p.m. EDT) and our panel of Corporate member to investigate the following questions.
What is your liability if you specify a product?
What is your liability if you don't?
Is the CSI format right for residential projects?
What format do you find most useful?
How can the manufactures help you more?
You won't want to miss this one!
Registration is $50 for non-members, $35 for AIBD members. For the AIBD member discount code, contact the AIBD national office at 1-800-366-2423 or just send us an email: info@aibd.org.
---

CEDIA 2017 is coming! Get in for free.
AIBD members are invited to learn more about the ever-evolving Smart Home concept directly from the experts! CEDIA, the association for all things home technology, in collaboration with AIBD, is offering a valuable opportunity to take part in an education session and experience the latest in Smart Home technology September 5-9 during CEDIA 2017 at the San Diego Convention Center.
Ryan Herd, author of "Join the Smart Home Revolution," will present a one-hour course entitled "Be Smart Home Smart," on Friday, September 8 from 11:00 a.m. to 12:00 noon. This session will define the smart home concept and provide a basis for understanding its value, applicability to today's housing market, and its scope of opportunity. Learn how and why any home can be a smart home!
Immediately afterward you may access the CEDIA 2017 trade show floor to learn about the latest home technology solutions, from over 500 exhibitors. Attendees will have the opportunity to speak with the professionals who design, manufacture, and install these often-requested technologies.
Registration is easy and free! Simply send an e-mail to training@cedia.org and let CEDIA know that you would like to attend. All additional details will be provided upon confirmation. If you have questions, please contact Dave Chic, Senior Director of Industry Relations at dchic@cedia.org or 317-328-4336.
---
Design & Construction Week is coming back to Orlando, FL!

Design & Construction Week ® (DCW) features the co-location of the NKBA's Kitchen & Bath Industry Show ® (KBIS) and the NAHB International Builders' Show ® (IBS).
In 2018, this co-location of tradeshows and markets occurs in Orlando, Florida, again January 9-11. The fifth annual DCW will bring together 80,000+ design and construction professionals in the largest annual gathering of the residential design and construction industry.
AIBD members receive special discounts to explore the exhibit floors of both shows—a combined total of 2,100+ exhibits! Register for your DCW expo pass today.
---
---
Events
---
The AIBD Down East Chapter Meeting on Tuesday, August 8th, 2017.
Please join us for dinner and a presentation "Energy Efficient HVAC Design" by Neal Kearney, representative for Scientific Environmental Design, Inc. Founded in 1978 by Harry Boody as Energy Innovations, SED was launched In 2016 to combine Harry's decades of experience with the technology and design expertise to deliver the SED service nationwide.
Please invite anyone interested in the design and building of quality homes to attend.
Please RSVP. Click here for more information on this event.
---
The AIBD Suncoast Chapter Meeting on Thursday, August 10th, 2017.
Join the AIBD Suncoast Chapter for their monthly meeting. All are welcome! Please R.S.V.P. by 8-8-17.
---
The AIBD Portsmouth Chapter Meeting on Thursday, August 17th, 2017.
10:00 to 12:00
On-site Photography Workshop
Professional photographer Jairo Cruz-Rua of left Eye Creations in Lawrence, MA will show us some tips for taking architectural photographs.
12:00 to 1:00
Lunch at The York River Landing
150 U.S. Route 1 York, Maine 207-351-8430
1:00 to 2:00
AIBD Portsmouth Chapter business meeting and election of officers.
Please RSVP. Click here for more information on this event.
Space is limited to 15 people.
Cost of meeting: $30 for members and guests, includes lunch (bring cash or check).
---
AIBD's 2017 Annual Meeting of the Members.
There will be a meeting of the Members of the American Institute of Building Design on Thursday, August 10, 2017 at 11:30 a.m. to 1:30 p.m. (EDT) at the Georgia Tech Hotel and Conference Center – 800 Spring St. NW, Atlanta, GA 30308.
Visit the www.AIBD.org/summer-conference page to attend the meeting.
---
---
Training
---
AIBD Approved Fee Proposal Workshop (8 AIBD Primary Credits)
In less than 3 weeks, two design fee experts will provide research & guidance on; Fees, Client Conversion & Scope Creep at the 2017 Fee Proposal Workshop:
85% of attendees say it's the most useful CE event they've attended
98% say they'd recommend it to other Design Professionals
Register by 5pm tomorrow (Aug 4th) to receive a 15% discount (Promo Code: EARLY15)
Learn how to utilize Fee Psychology, Negotiation Strategies and Pricing Models to; increase fee levels, raise conversion rates and avoid scope creep & client disputes.
Dates:
SAN FRANCISCO 14th Aug 2017
LOS ANGELES 15th Aug 2017
SEATTLE 17th Aug 2017
DENVER 18th Aug 2017
DALLAS 21st Aug 2017
AUSTIN 22nd Aug 2017
ORLANDO 24th Aug 2017
MIAMI 25th Aug 2017
PHILADELPHIA 28th Aug 2017
NEW YORK 29th Aug 2017
NEW YORK 30th Aug 2017
Attendees receive 8 AIBD Primary Credits.
The Workshop also provides 8 AIA HSW Learning Units and 0.8 (8 hrs) IDCEC Approved HSW CEU.
Click here for more information or to get registered.
---
Upcoming Cadsoft events for the month of August, 2017: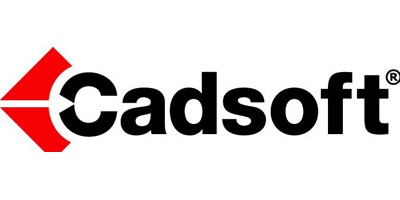 Webinar: Presentation Drawings
Learn how to insert views of the model on to a working drawing sheet to create a presentation drawing.
When: August 8, 2017 @ 2:00 pm – 3:00 pm (Eastern)
Where: Online
Cost: Free
---
Webinar: Understanding Scale
Learn the following tools:
Inserting a titleblock at a different size and scale
Inserting Views at various scales
Dimensioning & Text on scaled drawings
When: August 15, 2017 @ 2:00 pm – 3:00 pm (Eastern)
Where: Online
Cost: Free
---
Webinar: Kitchen Design
Learn how to insert:
Kitchen Builder Wizard
Inserting Individual Cabinets
Customizing Cabinets
Inserting Custom Kitchen elements
When: August 22, 2017 @ 2:00 pm – 3:00 pm (Eastern)
Where: Online
Cost: Free
---
Webinar: Envisioneer V13 Feature Preview
Join us as we unveil the new features of Envisioneer V13! Get a demonstration of all of the new tools to build your productivity with the software.
When: August 29, 2017 @ 2:00 pm – 3:00 pm (Eastern)
Where: Online
Cost: Free
---
Nashville Envisioneer Beginner Training Class.
October 24, Nashville,TN.
Learn how to build a BIM model and extract the working drawings, renderings, bill of materials and RESchek data from it. A full day of learning. The day before the Remodeling Show. Register here.
---
SoftPlan online training for 2017
2017 SoftPlan Training Dates
---
Upcoming FREE GreenHome Institute events and training!
National Association of Realtor's 2017 Sustainability Report Recap – How to Sell Green – Free CEU Webinar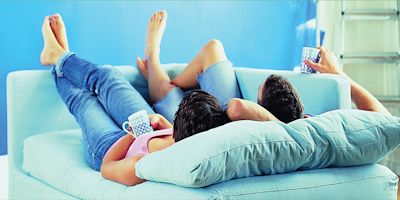 Recent research points to continuous shifts in market interest as it relates to sustainability. This webinar highlights the REALTORS and Sustainability 2017 Report that points to market opportunities for a variety of industry professionals.
You'll learn …
Why consumers want products and systems that make for a comfortable living space but also reduce energy costs.
How to communicate and explain the benefits to buyers (e.g., cost savings, comfort, walkability).
How to harness existing resources to show the growing demand for eco-friendly homes, products and systems.
And more!
When: October 4, 2017, 12:00 pm – 1:15 pm (Eastern)
Where: Online
Cost: Free
---
The Complete Beginner's Guide To Email Marketing for Building Designers
Email marketing is, in the most basic definition, using email to generate revenue.
Despite the fact that we all get way too many emails every day, it's still the best way to reach your customers.
You can use it to build trust and authority while warming up your customers to purchase your services (or products, if you're selling plans on your website).
Learn more about email marketing for building designers by signing up for the free email course:
Free Email Marketing for Building Designers Email Course
You'll also receive our latest content by email.
---
---
Miscellaneous
---
Welcome new AIBD members!
Please help us welcome those who joined or rejoined AIBD this past week.
Stephen Montel
Leadele Reese
Britt Richey
Raul Saldivar
New Horizon Shutters International, LLC
CA
OH
TX
TX
SC
Professional
Student
Associate
Professional
Corporate

We are pleased you have chosen AIBD as a resource for professional and personal growth. Membership provides technical information, advocacy, professional networking opportunities, as well as participate in programming sessions offered at various conferences throughout the year. All designed to help advance your career.
Visit "SearchHomeDesigners.com" to reach out and exchange information with other professionals in the building designer industry supporting the AIBD mission.
---
AIBD launches new industry e-newspaper.
Want to know what's going on in your industry but don't have time to surf the web, follow Twitter, or sift through the useless posts on Facebook? Now you can. We'll filter out the senseless stuff and deliver relevant industry news, trends and ideas directly to your inbox every weekday. Subscribe today for FREE.
The #HomeDESIGN Professional Daily is a content curation subscription that turns socially shared industry news into a useful online newspaper. Last week's editions included the world's first smart streets, a 3D printed office of the future, how small firms keep up, and more. The paper is organized in sections – Science, Business, Technology, Environment, plus daily sections. There are instructional videos, interviews and inspirational photographs.
---
UPS benefits for AIBD members: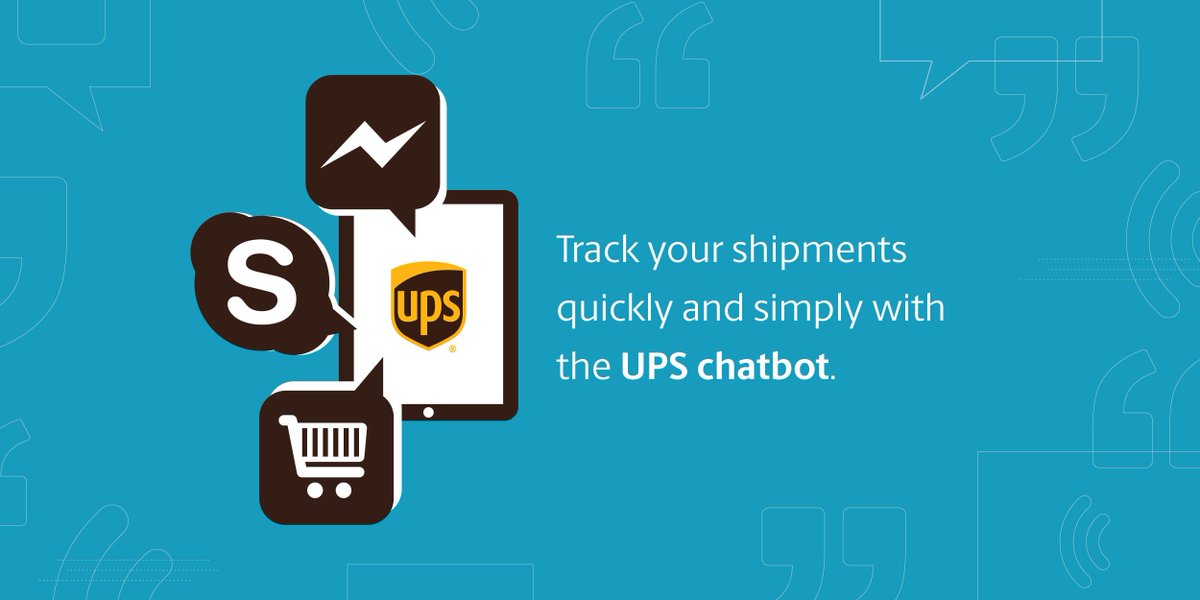 Take advantage of a full range of shipping: overnight, international, & ground.
Plus, UPS is a customs expert – so you don't have to be. Visit www.savewithups.com/aibd for special member rates.
---
Motivation for your Monday!
"Great things in business are never done by one person. They're done by a team of people." – Steve Jobs
---
Follow the new AIBD Facebook Page!
We've built a new AIBD Facebook page, which is now live.
We have closed our AIBD Facebook group, so make sure you're following the official page.
Click here to go to the page now.
---
---
---
CLICK HERE and to learn more about AIBD events!