---
Announcements
---
This is the last week to submit your ARDA entries!
Design Detail and Indoor Living have been added to the long list of categories in the American Residential Design Awards (ARDA) program. "The Design Detail category includes any single detail that is particularly unique or innovative." Karen Kassik-Michelsohn reports. Karen is serving for her first year as ARDA Committee Chairperson but brings with her years of awards program experience as former chairperson of the Best of American Living Awards (BALA), which is hosted by the National Association of Home Builders each year. She adds, "Indoor Living entries can be any type of interior space; a kitchen, bath, great room, study or finished basement can be entered if the design is unique and inspiring."
Deadline to enter – June 19, 2017
Visit www.ResidentialDesignAwards.com for program information.
All residential industry professionals are eligible to enter individual or collaborative projects. Entries previously submitted to ARDA are still eligible provided they haven't yet won recognition in the same category. Entries may be entered in more than one category (e.g. Custom Homes and Green Design) and all completed projects are eligible regardless of their completion date.
ARDA is the American Institute of Building Design's premier award program exhibiting design excellence in the residential building industry. It spotlights the most creative and innovative residential designers, builders, remodelers, architects, developers, land planners and interior designers in the nation. Every year, the awards program recognizes exceptional design in custom, builder model, pre-drawn and multifamily homes of all types and sizes, as well as remodeling, working drawings and projects "on the boards." As a leader in home design recognition, the ARDA awards program has grown over the years to include categories in green building, outdoor living and accessibility.
It's an awards program, not a design competition. Therefore, entries are not grouped in square footage or project value classifications. Judging is conducted by a panel of residential design and construction experts and is based on the quality of the entry and not compared to others in a category. However, one or more ARDA winners may be recognized as the overall best in their specific category.
CLICK HERE to register and submit your entries electronically, both at the same time.
---
CPBD Exam 2.0 to launch, July 1.
The updating of the Certified Professional Building Designers exam is reaching an important milestone. A version of the exam will be available July 1st for standard-setting.
Standard-setting is an official research study conducted by trained professionals to determine a cut score, or passing score, for a test. The standard-setting version will be official and will count once a passing score has been established, which may take four to six months. The length of the standard-setting phase is based on the number of test taken.
The current CPBD Exam has over 500 questions, costs a candidate at least $360, and it takes approximately eleven hours to complete the eight individual sections. It has been delivered online for the past 18 months. The standard-setting version of the new exam is 225 questions, three hours, will cost $180 and will also be delivered via the internet.
Candidates who have already started testing will have two choices. They can continue and complete all eight original tests within three years of having started the program. The other option: they can abandon their existing exam scores and take the one, three-hour, standard-setting test.
Candidates who are just now getting approved or have not already started any portions of the old exams will have only one choice – to take the standard-setting version of the new test.
The new CPBD Candidate Handbook isn't just for those seek to become certified. Even existing CPBDs should download the new CPBD Candidate Handbook. The hand book contains important information such as the most updated CE reporting form, recertification policies and procedures, and more. You're going to be asked for your contact information. But if you're getting the MondayMINUTE you're probably already in our database. Simply just give us your name, no other information is required.
For more information about certification, visit www.NCBDC.com.
---
We are sad to inform you of the passing of AIBD member Mark Shone.
I am saddened to deliver this message. Our fellow member and longtime personal friend, Mark Shone, passed away last week.

A Celebration of Life and gathering will be held this Wednesday, June 14, at 7:00PM at the Jupiter Light Masonic Lodge, 600 S. Loxahatchee Dr., Jupiter, FL 33458.

Mark Shone has been designing homes in South Florida since the 70's, opening his own design studio in the late 80's. When I first entered world of home design, (back in 1980 when we used pencils). Mark was the head draftsman at Personalized Home Design. He was the "Go-To" guy to get answers. He helped me prepare for to take the exam to become a Certified Building Designer back in the 80's. We both served on the Board of Directors for the Florida Residential Designers Association, "FRDA" in the 90's (later becoming the Florida Society of AIBD).

We car pooled to AIBD meetings around Florida so many times, I have lost count. Throughout the years, we would call each other with questions, or to simply get another opinion for a design solution.

I have been blessed to have Mark Shone as my mentor. He will be greatly missed by many, both personally, and in the construction industry.

Rick Davis
President
AIBD, Palm Beach Chapter
---
Apply for AIBD scholarships today!
Student members and children of Professional members qualify for scholarships.
The American Institute of Building Design's College of Fellows awards two scholarships each year, the College of Fellows Memorial Scholarship and the Annette Farmer Memorial Scholarship. Each scholarship recipient is awarded $1000 and they are named at the American Residential Design Awards Gala, August 11, 2017 at the Academy of Medicine at Georgia Tech, Atlanta, GA. The deadline to apply is June 30, 2017.
For more information, qualifications and applications, CLICK HERE.
---
College of Fellows seek nominations.
The AIBD College of Fellows has announced they will be performing an induction ceremony at the American Residential Design Awards dinner at the Academy of Medicine at Georgia Tech on August 11, 2017. Nominations for Fellows are accepted at any time but to be considered for the coming induction, nominations must be in on or before July 3, 2017. Only AIBD Professional members may nominate another member for consideration.
The honor of membership in the College of Fellows is bestowed upon a Professional member of the American Institute of Building Design who is certified by the National Council of Building Designer Certification and has notably contributed to the advancement of the building design profession by excellence in design, or by excellence in design in combination with excellence in education, literature or public service.
CLICK HERE to download a nomination package.
Contact the College of Fellows Chancellor Jannis Vann by writing college@AIBDmember.org.
---
---
Events
---
June 14th National Capital Tour
Please join our aspiring chapter for lunch and a walking tour of the beautiful Del Ray neighborhood in Alexandria, Virginia.
The tour is lead by architect and AIBD Professional Member, Gaver Nichols, who will showcase 30 years of his work in the community.
See modern additions, an adaptive reuse, modern lofts, renovated homes and infill housing.
Space and parking is limited, PLEASE RSVP using the link below.
For more information and to register: CLICK HERE.
* Residential Industry Professional Peoples' Lunch and Education. Our way of saying, Lunch and Learn. Because, "A little ripple goes a long way."
---
AIBD Palm Beach RIPPLE for June 16th, 2017
The next AIBD, Palm Beach RIPPLE* is June 16th (3rd Friday). Our speaker and lunch sponsor is Daniel Fredericks of Lott's Concrete.
There's more than one choice when it comes to designing a structure using precast lintels. Dan will share the benefits of using Lott's Concrete lintels, headers and sills and provide us the tools needed to specify them in our building designs.
Join US: Friday, June 16, 2017
Time: 12:00 p.m. to 1:30 p.m.
Location: Lighthouse Diner, 1510 US-1, Jupiter, FL 33469
Cost: No cost for the presentations and Lunch is paid for by Lott's Concrete!
RSVP: PalmBeach@AIBD.org or 561-373-2537
*RIPPLE stands for: Residential Industry Professional People's Lunch & Education. It's our way of saying Lunch & Learn. 😉
---
AIBD Tampa Chapter Meeting on Saturday, June 17th, 2017.
Join us for the AIBD Tampa Chapter Meeting and one hour Continuing Education Class (AIBD).
The presentation is titled FEMA & HOW IT AFFECTS RESIDENTIAL DESIGN and will be presented by Mr. Noah Taylor, CFM, ENV SP, the Community Rating System Coordinator for the City of St. Petersburg.
A light breakfast will be sponsored by Mr. Tom Gaudette of VELUX skylights passive lighting and ventilation.
When:Saturday, June 17th, 9:00 AM – 12:00 PM
Where: Open Sky Studio
907 East Klosterman Road, Tarpon Springs, Florida 34689
---
Save the date! AIBD Summer Conference in Atlanta!
Summer is coming quickly, which means the AIBD Summer Conference, and American Residential Design Awards gala dinner, will be here before you know it.
This year, the conference will be in Atlanta, Georgia, on August 10th and 11th. The event will be held at the Georgia Tech Hotel and Conference Center on both days.
Friday evening, August 11th, will be The American Residential Design Awards gala dinner at the Academy of Medicine.
Make sure you download the free AIBD smartphone app, available on both the Google Play store and the iOS App store. You'll receive a notification when registration is open.
For more information about this conference and our other conferences, check out the AIBD website.
---
---
Training
---
Evolution of the Wood Floor Joist
There are many factors to consider when designing a floor system with engineered wood joists. Review the design strategies, code requirements, different types of engineered floor components, and their capabilities and limitations.
Join us for this recording of the First Tuesday @ 2:00 webinar program and learn the factors to consider when designing floor systems and appropriate design strategies to meet both the code requirements and the clients satisfaction.
Registration is $50 for non-members, $35 for AIBD members. For the AIBD member discount code, contact the AIBD national office at 1-800-366-2423 or just send us an email: info@aibd.org.
This program is hosted by the American Institute of Building Design and presented by AIBD Associate Member, Mike Beauchamp of Open Joist Triforce – Built by Barrette.
Certified Professional Building Designers (CPBD) will earn 1.0 Primary CE unit for completing the video and quiz.
---
Upcoming Cadsoft events for the month of June: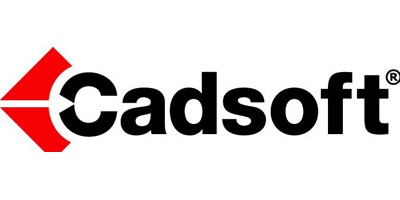 Webinar: Terrain
Learn how to…
Modify the terrain using various tools
Insert Landscaping features
And more!
When: June 13, 2017 @ 2:00 pm – 3:00 pm (Eastern)
Where: Online
Cost: Free
---
Webinar: Foundations
Create various foundation systems including slab on grade, full basement and crawl space. The course will include inserting slabs, footings and foundation walls.
When: June 20, 2017 @ 2:00 pm – 3:00 pm (Eastern)
Where: Online
Cost: Free
---
Webinar: Decks
Learn how to…
Construct a Deck with the Builder Wizard, Deck Tools and Pad tools
Create a new deck for the Catalog
Edit an inserted deck
When: June 27, 2017 @ 2:00 pm – 3:00 pm (Eastern)
Where: Online
Cost: Free
---
San Diego Envisioneer Beginner Training Class.
June 27, San Diego, CA.
Learn how to build a BIM model and extract the working drawings, renderings, bill of materials and RESchek data from it. A full day of learning. The day before the PCBC show. Register here.
Dallas Envisioneer Beginner Training Class.
August 1, Dallas, TX.
Learn how to build a BIM model and extract the working drawings, renderings, bill of materials and RESchek data from it. A full day of learning. The day before Sunbelt Builders Show. Register here.
Nashville Envisioneer Beginner Training Class.
October 24, Nashville,TN.
Learn how to build a BIM model and extract the working drawings, renderings, bill of materials and RESchek data from it. A full day of learning. The day before the Remodeling Show. Register here.
---
SoftPlan online training for June, 2017
June 16th – Bathroom Design :
60 minutes focusing on the layout of custom bathroom, including vanities, finish options, and symbol selection.
Click here to get signed up for this live online training.
---
June 23rd – 3D Overview :
45 minutes focusing on the fundamentals of 3D, including lighting and texture assignments.
Click here to get signed up for this live online training.
---
Upcoming GreenHome Institute webinars for June, 2017 (free)!
Introduction to Energy Star For Homes – HVAC Credentialing – Free CEU Webinar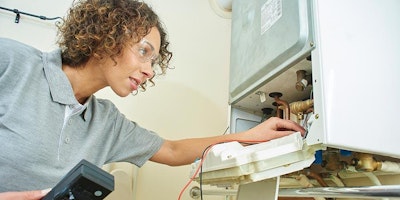 The ENERGY STAR Certified Homes program greatly expanded its HVAC requirements in the latest version of its program, released in 2012.
Attend this webinar to learn how these programs can help you achieve LEED for Homes V4, EPA Indoor Air Plus, Passive House & Enterprise Green Communities.
You'll learn …
How to prepare for HVAC-related requirements of the ENERGY STAR program and how these can benefit any project.
Why ENERGY STAR requires the use of a credentialed HVAC contractor and how to find one.
About the multiple LEED v4 EQ credits under the Indoor airPLUS program.
And more!
When: June 14, 2017, 12:00 pm – 1:15 pm (Eastern)
Where: Online
Cost: Free
---
Virtual Tour of West Michigan Passive Solar, Earth Sheltered, Green Roof Residence and Design Studio – Free CEU Webinar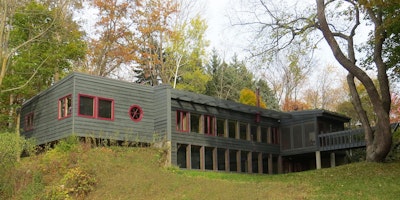 Tom Newhouse and his wife Jill designed and personally built their unconventional Grand Rapids, Michigan home and industrial design studio in 1978.
Their goal was to "live softly on the earth"….in a passive solar, earth integrated residence with a green roof, and an integral "atelier" (industrial design studio and workshop).
You'll learn …
The unique ecological and welfare aspects of living and working in a passive solar, earth integrated, green roof building.
The health advantages of a housing site which is xeriscaped, or has no conventional grass lawn.
About wildlife friendly general landscaping and the unique green roof, which is a National Wildlife Federation Certified Wildlife Habitat.
And more!
When: June 21, 2017, 12:00 pm – 1:15 pm (Eastern)
Where: Online
Cost: Free
---
---
Miscellaneous
---
Bridging the Gap between Millennials and Home Buying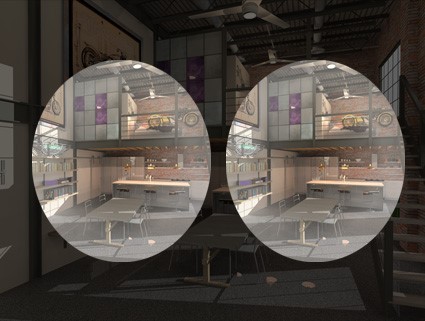 The oldest "Millennials" are of home-buying-age. Many are looking to hire designers for custom homes, and they're going to want designers who use modern technology, if not cutting edge.
Has your business adopted Virtual Reality (VR) in your home designs? If not, you're missing out on massive opportunities.
Check out this blog post from Cadsoft and get started learning how you can affordably add VR to your practice.
---
Welcome new AIBD members!
Please help us welcome those who joined or rejoined AIBD this past week.
Kevin Koogle
OH
Professional
We are pleased you have chosen AIBD as a resource for professional and personal growth. Membership provides technical information, advocacy, professional networking opportunities, as well as participate in programming sessions offered at various conferences throughout the year. All designed to help advance your career.
Visit "SearchHomeDesigners.com" to reach out and exchange information with other professionals in the building designer industry supporting the AIBD mission.
---
Follow the new AIBD Facebook Page!
We've built a new AIBD Facebook page, which is now live.
We will be closing our AIBD Facebook group soon, so make sure you're following the official page.
Click here to go to the page now.
---
Humor for your Monday!
A young designer was leaving the office late one evening, when he finds the the firm's owner standing in front of a shredder with a piece of paper in his hand.

"Listen," said the CEO, "this is a very sensitive and important document here, and our office manager has gone for the night.

Can you make this thing work for me?"

"Certainly," the young designer says.

He turns the machine on, inserts the paper, and presses the start button.

"Excellent, excellent!" says the CEO as his paper disappeared inside the machine.

"I just need one copy."
---
---
---
CLICK HERE and to learn more about AIBD events!