First Tuesday @2:00 – The Design and Performance Advantages of Composite Shakes, Shingles and Slate.
Join us this month for an overview of the characteristics and green features of composite shake, shingle and slate vs. alternative shake and slate options as a discussion of the relationship of composite shake, shingle and slate to various green certification programs. Learn the factors and environmental considerations that are driving the composite shake, shingle and slate market; the advantages of specifying composite shake, shingle, and slate vs. alternative options; and the relationship of composite shake, shingle and slate to the NGBSTM program and the LEED(R) green building certification program.
Date: Tuesday, April 5, 2016
Time: 2:00 to 3:00 p.m. EDT
Cost: Free
---
Nominations open for 2016/2017 Board of Directors.
The Nominating Committee is seeking applications for the 2016-2017 AIBD Board of Directors. Serving on the board is your opportunity to make a difference. As a leader, you have a platform to express your ideas about what AIBD should be and should do. Bring your ideas to the table, speak up and take initiative.
Board members attend monthly electronic meetings and also lead or participate on program or project related work groups. Be prepared to report, discuss, express opinions and share ideas. Board members meet face-to-face at the annual board meeting in conjunction with the AIBD Summer Conference. The personal interaction among AIBD members is something special and not to be missed.
Any two professional members may nominate someone (with their consent) for any position. You may nominate yourself and have someone second your nomination.
The nomination period runs from April 1 –April 30, 2016.
CLICK HERE to download the Call for Nominations
---
Simpson Strong-Tie employees participate in Habitat's Global Village Program.
Simpson Strong-Tie has had a long-term partnership with Habitat for Humanity, annually providing $250,000 or more in cash and product donations. The company reached the $2.5 million donation mark in 2015.
This year, Simpson Strong-Tie is giving six of its employees the opportunity to participate in Habitat's Global Village Program. Along with a few other volunteers, the group will be participating in a 10-day build project in Portugal in late April.
The Simpson Strong-Tie employees participating in the program are Rick Reid (Stockton, CA facility), Alan Hanson (Riverside, CA facility), Doug Melcolm (Jacksonville, FL facility), Phil Taylor (Columbus, OH facility), Genady Lubarsky (Ontario, Canada facility) and Desirée Aquino (Pleasanton, CA facility).
Simpson Strong-Tie will be sharing the group's experiences along with updates about the project on its social media sites at facebook.com/strongtie, twitter.com/strongtie, YouTube and LinkedIn. And in the company's customer publications.
---
The Institute's first full-day student chapter conference is Tuesday.
Tomorrow, AIBD President David Pillsbury is opening the inaugural Design & Build Day at the University of Central Missouri with a presentation on the many opportunities for those who choose the building design discipline. Hosted by the AIBD, UCM Student Chapter, the event is lead by chapter president, Alix Calon. Ms.Calon is a senior scheduled to earn her Bachelor of Science degree in Design & Drafting Technology next spring. All the while, she is also earning a Bachelor of Fine Arts degree in Interior Design with a projected graduation date in December 2018.
In addition to Mr. Pillsbury, the chapter has attracted speakers from all over the U.S. and one from Canada. Presentation topics include BIM, Sketchup, building code development, being a design entrepreneur, and sustainable building design. This is the single greatest opportunity AIBD has ever had to spend a full day showing future building and design professionals the opportunities for them when they choose a career in construction and design.
DESIGN & BUILD DAY AT UCM IS POSSIBLE THANKS TO THE FOLLOWING CONTRIBUTORS:
American Institute of Building Design ~ College of Fellows
International Code Council
American Supply Association
CadSoft
SoftPlan
Wallace Architects
Keesee Associates
BBKern Designs

Abrams Design/Build
Steve Humbert Designs
Huckabee & Associates
Hake Custom Design
KDH Home Design
Energy Innovations by Harry Boody
Wagner Design Services
CLICK HERE to download the event program.
---
SoftPlan 3D classes, start Tomorrow.
SoftPlan's 3D class is one of their most popular. You'll learn how to create beautiful, professional looking 3D renderings – a skill you'll be able to use to entice clients and set your business apart from the competition. You'll learn how to assign textures, add realistic 3D symbols, create a site plan, create an attractive kitchen rendering, and much more, all from the convenience of your own office.
Each class is $195.00 per person. See a full itinerary and visit our website for more class offerings.
Classes fill up fast, register today.
phone 800-248-0164
email sales@softplan.com
---
Puget Sound Chapter 2015 code training in Bellingham, Wednesday.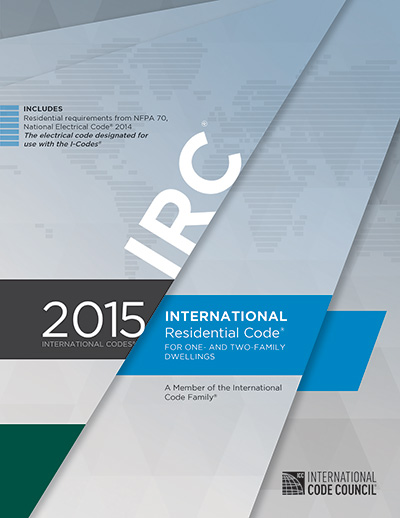 In four short months, the new codes will go into effect in Washington State. The AIBD, Puget Sound Chapter is holding classes in Bellingham on April 6th and Kent on April 20th to review the major changes in the 2015 IRC and Energy Code for Washington. These codes go into effect July 1, so come learn what to expect from James E. Tinner, CBO, the City of Bellingham Building Official and from Washington State University Extension's Energy Program. This class is for home designers, home builders, architects, engineers and all the trades people that are expected to help get Washington state to net-zero home construction by 2030.
NCBDC certified designers will earn 1.0 Primary CE units for each hour of classroom time.
CLICK HERE to register!
When: April 6, 2016 from 9:00 a.m. to 3:30 p.m. (lunch is included)
Where: 114 W. Magnolia Street, Suite #505, Bellingham, WA 98225 (UPDATED ADDRESS)
Cost: Complimentary for AIBD members, others are $10 if registered in advance and $20 the day of the event.
When: April 20, 2016 from 8:30 a.m. to 3:30 p.m. (lunch is included)
Where: Simpson StrongTie, 22083 68th Ave S, Kent, WA 98032
Cost: Complimentary for AIBD members, others are $10 if registered in advance and $20 the day of the event.
---

---
AIBD, NWLA hosts RIPPLE, Thursday.
The Northwest Louisiana Chatper will have Pascal Jensan with ARC Document Solutions as their guest speaker at this month's Residential Industry Professional Peoples Lunch and Education event. Pascal will be sharing about printing technology and printing options. He will also provide some tips to make your printing lives easier.
When: Thursday, April 7, 2016, 11:30 pm to 1:00 pm
Where: Trejo's Mexican Restaurant, 5815 Youree Dr., Shreveport, LA 71105
Cost: Lunch is on your own
Contact/RSVP: J. Scott Phillips – scott@phillipsplans.com
CLICK HERE to download a meeting brochure and registration form.
---
1st Thursday Luncheon and CEU presentation, Wilmington.
You are invited to the April 7th "1st Thursday Luncheon & CEU presentation" by the AIBD, Cape Fear Chapter.
When: Thursday, April 7, 2016, 11:30 am to 1:30 pm
Schedule:
11:30- Lunch, 12 noon- Welcome/Announcements/Introductions
12:15- Sponsor's Program & Presentation
1:15 pm- Questions, 1:30 Adjourn
Where: Cape Fear Club (Downtown), 206 Chestnut St, Wilmington, NC
Why: Networking, Education & CEU's for Professionals involved in Residential Design & Construction
Sponsor: Lunch is sponsored by Waterfurnace
Program: "The advantages of Geothermal vs other systems" By Bill Hill, Air by Design, Wilmington & "Geothermal 2016" By Tate Rust, Waterfurnace International Territory Manager, NC.
We must have an attendance count for lunch preparation.
Please RSVP to Willie Dalrymple by Noon, Tuesday, April 5th!
jwdalrympl@aol.com or 910-617-6948
Space is limited.
---
AIBD Tampa Bay and Cox Lumber host full day event, Friday.
Best of all, it's FREE! And lunch is included. Make sure you RSVP at the link below.
Join the AIBD, Tampa Bay Chapter and Associate Member Kelly Phillips of Cox Industries for a full-day continuing education event on April 8, 2016 in Tampa, Florida. Bass Pro Shop is a co-sponsoring and providing the meeting venue; explore the amazing Bass Pro Shop Outdoor recreation retail merchandise store. It's clearly an experience and must see for the outdoor enthusiast.
Kelly herself will be leading a session titled How to Maximize the Durability and Sustainability of Wood Building Products.
Along with Kelly, Barry Haugh of Jen-Weld, Inc., Matt Visconti of Fortress Railing Products and we are excited to round out the program with the following presenters from notable building industry companies such Jon Levey of Simspon Strong Tie, Tom Shuford of Cedar Valley Manufacturing, John Frost of Weyerhaeuser and David Harris of Huber Engineered Woods.
Jon Levey's session on Understanding Restraint Rod Systems which will explain and contrast the differences between wind uplift and shear wall overturning restraint rod systems. It will evaluate 3 different design specification methods and select an appropriate method for any project.
Tom Shuford will be providing an overview of the Design and Performance of Shingle Panel Siding. It will explain the product differences from various manufacturers concentrating on design and panel construction.
In John Frost session, participants will be able to identify the common pitfalls of specifying and installing site built-up columns and recognize the benefits of using solid columns to support heavy loads.
David Harris will be focusing on residential building products on the exterior envelope and the different methods to properly address waterproofing.
Did we mention that LUNCH IS PROVIDED!!
CLICK HERE to register now!
Where: Bass Pro Shop – 10501 Palm River Road, Tampa, FL
When: Friday, April 8, 2016
Time: 9:00 am to 5:00 pm
Cost: Free
Contact: AIBD Associate Member, Kelly Phillips – 803-614-1355 or kphillips@coxwood.com
---
Out-Think Your Competition: $ecrets to Explode $ales – Free webinar, April 12.
What have growth companies been doing in this Great Recession that others are not? They know what their competition isn't doing and are thriving as a result. Shift from pursuing prospects to inspiring and engaging customers to buy your products and services. Based on 27 years experience, Sherré DeMao reveals secrets and how-to's that will help you explode sales like never before.
This two-hour online workshop you will be able to put into practice insights shared by Sherré and her assessment checklist. Learn the five strategic initiatives your competition may be ignoring, the five core marketing initiatives necessary for sustainable sales success, how to speak to the psychology and corporate culture of your ideal market, decision-making roles you shouldn't ignore, plus buying mentalities and what they mean for your business.
Sherré DeMao is founder, CEO and Strategy Maestro of SLD Unlimited Biz Growth Inc, an award-winning firm specializing in next-level, next-idea solutions for entrepreneurial enterprises. Sherré inspires high achievers across the globe through her speaking, weekly eZine, monthly columns, and national contributing articles. Her book entitled, Me, Myself & Inc. was named a Top Business Shelf Pick by Midwest Book Review. Her book, 50 Marketing Secrets of Growth Companies in Down Economic Times, received national acclaim by ForeWord Reviews.
This program, hosted by the American Institute of Building Design, is FREE for AIBD members and guests. Feel free to forward this invitation.
CPBDs will earn 2.0 Primary (P-CE) units for attending the live presentation.
CLICK HERE to register for April 12th presentation
CLICK HERE to register for April 21st (encore) presentation
Time: 3:00 to 5:00 p.m. EDT
Cost: Free
---
Charlotte Metro Chapter RIPPLE, April 13.
The AIBD, Charlotte Metro Chapter is proud be able to provide great education each month. This month we will be a Window and Door Pros at 307-T West Tremont Avenue in Charlotte. Topics will include how building codes affect certain design elements and how to fix the issues. We will also learn the best practices to use wood clad and all aluminum in contemporary applications as well as historic applications.
Not a member yet? We invite you to attend as a guest to see how the New AIBD is a good fit for you and your firm.
CLICK HERE to download the current flyer further explaining this months event. We look forward to seeing everyone this month and as always, please RSVP as soon as possible so we can give our host a head count for the lunch they will be providing.
Our upcoming May event will be presented by Cox Lumber. They a providing a full day of education on May 11th at the Cosentino Showroom on Granite Street.There will be presentations from Cox Lumber, Cedar Valley Shingles, MI Tek Building Products, Plast Pro Doors, Velux Skylights and Weathershield Windows. We will have more information about this event very soon.
---
Metro Atlanta Chapter meeting, April 13.
This meeting is at the invitation of Georgia Piedmont Technical College. We will be presenting a 5 person AIBD member panel discussion to the student body discussing the different career paths available to people interested in the field of Residential Design.
We will hold our monthly meeting after the panel discussion allowing any interested students to participate and hopefully excite them about becoming student members.
We feel this is a great way to reach out directly to people pursuing a career in our field.
We'll report on its outcome next month.
When: Wednesday, April 13, 2016, 12:00 pm to 2:00 pm
Where: Georgia Piedmont Technical College, Building B, Lab B-1, 495 North Indian Creek Drive, Clarkston, Georgia 30021-2397
CLICK HERE to contact the Metro Atlanta Chapter.
---
Palm Beach Chapter CE event at Town of Jupiter, April 14.
This month, the AIBD, Palm Beach Chapter is asking it's members and associates to join them at a Town of Jupiter two-hour continuing education program host by the Building Department and AIBD Corporate member, Simpson StrongTie. Jon Levey of Simpson Strong-Tie will be training on anchor design, inspection and qualification as it relates to the Florida Building Code, the anchor installation process and any changes in the 5th Edition of the Florida Building Code as it relates to anchors. The final 30 minutes of the program is devoted to a Demonstration of the new Community Development System software – used to upload permit applications and construction documents digitally.
CLICK HERE to download a brochure.
When: Thursday, April 14, 2016
Where: Town Council Chambers, Town of Jupiter, 210 Military Trail, Jupiter, FL 33458
Time: 9:30 am to 11:00 am
Cost: Complimentary
RSVP: Lilian Cain, 561-741-2379 or email at LilianC@jupiter.fl.us
---
F