Austin conference moved to Fall, North Myrtle Beach back on schedule.
The Conference Committee is canceling the AIBD 2017 Winter Conference. Originally scheduled for February the conference in Austin, Texas will now be the AIBD 2017 Fall Conference. In addition, the committee confirmed AIBD will be returning back to North Myrtle Beach, SC rather than moving the spring conference to Wilmington, NC as earlier reported. As a result, next year's conference schedule now looks like this:
Winter Conference: Canceled
Spring Conference: March 3 & 4, 2017 (North Myrtle Beach, SC)
Design & Build Day: April 4, 2017 (University of Central Missouri)
Summer Conference: August, 2017 (Atlanta, GA)
ARDA Awards: August, 2017 (Atlanta, GA)
Fall Conference: November, 2017 (Austin, TX)
Winter Conference: February, 2018 (Tampa, FL)
As always, this schedule may change and the actual location may be in close proximity of the city mentioned.
"The Texas legislature meets every other year and the winter of 2017 is one of those years." Says Steve Mickley, AIBD's Chief Staff Officer. "This made it very difficult for us to negotiate with downtown hotels." Steve went on to report to the committee, "AIBD hasn't met in Texas since 1988 and I feel strongly that we should. Moving the event to November hopefully will give us a better chance for success."
---
Certified green buildings improve sleep and cognitive function, Harvard study shows.
It's been known for a while that green buildings help the environment, and for many the help increase design fees, but they also improve health of those residing in them.
A recent study conducted by Harvard's Healthy Buildings program found that workers in green-certified buildings had 6.4 percent higher "sleep quality scores", 26 percent higher cognitive function scores, and 30 percent fewer "sick building" health symptoms than those in non-certified buildings.
The study looked at 109 works in 10 buildings across various climate zones around the United States. The study lasted one week and used modern technology such as wearable sleep monitors.
Last year, the same group found that indoor carbon dioxide has a direct negative impact on human cognition and decision-making. The levels they studied were actually common levels you find in most classrooms, offices, homes, etc.
When you sell your designs, you can use these statistics to reinforce the need for green-certified designs.
---
The ARDA Committee is looking for new members!
Every year, AIBD hosts the American Residential Design Awards (ARDA) where we spotlight the most creative and innovative residential designers, builders, remodelers, architects, developers, land planners, and interior designers in the nation.
If you've never heard of it, check out last year's winners to get an idea of what it's all about.
This year, we are expanding the ARDA program and we need your help!
The ARDA Committee is looking to add members who are interested in continual support or small task participation.
Continual support includes weekly or semi-weekly phone meetings for planning, reviewing progress, assistance for judging and presentation preparation, and other like tasks.
Small task support includes data entry for expansion of our contact list, physical support at the 2017 Summer Conference, and short term marketing projects.
If you have any questions or are interested in getting involved, please contact Karen Kassik-Michelsohn via email: Karen@MandDconst.com.
---
Palm Beach RIPPLE, November 18.
Join the AIBD, Palm Beach Chapter this Friday for a Residential Industry Professional People's Lunch and Education (RIPPLE) event at Schrappers Fine Cabinetry and Design in Jupiter, Florida.
Learn about trends in kitchen and bath design, as well as the pros and cons of each of the different materials. Get some ideas about other parts of the home, such as entertainment centers, libraries, home offices, closet systems and outdoor kitchens.
Lunch will be provided, please RSVP!
·       Date: Friday, November 18, 2017
·       Time: 12:00 to 1:30 p.m. (EST)
·       Location: Schrappers Fine Cabinetry, 240 W. Indiantown Road, Suite 101, Jupiter, FL 33458, 561-203-3924
·       Cost: Complimentary
·       RSVP: Steve.Mickley@AIBD.org or call 561.373.2537
---
Design & Construction Week® (DCW) 2017 early-bird deadline extended to November 18.
The early-bird deadline has been extended to November 18, which means that you can still access a $75 DCW expo pass to explore the 2,100+ exhibits of the NAHB International Builders' Show® (IBS) and the Kitchen & Bath Industry Show® (KBIS), as part of DCW. Please click here to register for the event.
The fourth annual Design & Construction Week (D&CW) is moving to Orlando, FL, this year. The event will last from January 10th to the 12th. This is the largest annual gathering of the residential design and construction industry with over 80,000 professionals. You won't want to miss it.
D&CW brings together the National Association of Home Builders and the National Kitchen and Bath Association in one location, hosting both of their respective shows: the NAHB International Builders' Show® (IBS) and the Kitchen & Bath Industry Show® (KBIS).
---
The AIBD Metro Atlanta Chapter is doing great things for local students.
A press release from the AIBD Metro Atlanta Chapter…
Over the course of the last year, the Metro Atlanta Chapter of AIBD has been working steadily to create education programs for the benefit of our members and the Residential Design Industry as a whole. The members of our chapter agree that the future of our organization and industry are students and recent graduates. To this end, we have built an ongoing relationship with Georgia Piedmont Technical College. This relationship has enabled us the privilege of assisting with the development of student programs as participants on their Board of Advisers. We have also created mentoring and shadowing programs to allow students an opportunity to gain real-world experience and knowledge.

Through this relationship, our chapter has not only gained 11 student members, but we have recently facilitated job placement for two of those student members. Steve Mayer has been essential in coordinating our efforts as a liaison between the Metro Atlanta Chapter and Aerotek Technical Placement. Congratulations to our student members and Steve Mayer.
For more information on the Metro Atlanta Chapter, check out their Chapter Page on the AIBD website.
---
Learn to utilize Instagram, Facebook, and Twitter for your business.
It's time to get practical and start using social media right away. Instagram, Facebook, and Twitter are a really great place to get started.
In fact, Instagram is going to be particularly useful to you as your business is highly visual.
I wrote up a blog post with everything you need to know to get started with social media, specifically on Instagram, Facebook, and Twitter.
One thing I need to stress is that while I list these three as important ones, don't overwhelm yourself. If you can only handle one social media profile right now, start with just one. One is better than none. As you get more comfortable, grow into the others.
If you're designing buildings, I highly recommend you start with Instagram.
Read more actionable tips on these social media platforms over on the AIBD blog.
---
Get free access to Lightspace California 2017.
Lighting is extremely important to not just the design of your buildings but also to the comfort of those will be using the building.
Luckily, there's a convention just for this. It's called Lightspace California and it's happening in Anaheim early 2017.
This event was created in London but is coming to the USA for the first time alongside The LED Show and Strategies in Light. These events all together provide a wide range of information across the entire lighting supply chain.
From the website:
"A line-up of thought leaders – including leading lighting designers and architects –will explore themes of integration of light and architecture, the role of darkness and shadow and collaboration across the disciplines."
Talks include…
How to add value with light
Creativity in human-centric design and circadian rhythm
Lighting's role in the narration of museums and galleries
And more!
The entire event is organized by Lighting magazine, so you know the people who are putting this together know what they're talking about.
Anaheim Convention Center
February 28th – March 2nd
Free to attend!
Click here to register now.
---
Air Vent Inc. Ask The Expert seminars are coming to a town near you.
Air Vent Inc. are bringing their "Ask The Expert" seminars to cities all over the USA, and there's bound to be one near you.
You'll learn…
How to avoid obvious installation mistakes
How to sell your services the right way
What code violations will follow your whole career
And much more!
These are technical seminars, not sales presentations.
AIBD, AIA, NARI, A.I.I., NAHI, RCI and ACHI members can receive CE credits by attending seminars.
There are 30 seminars around the country, so click here to locate the one that's nearest to you.
These seminars run from January to March 2017.
---
Welcome new AIBD members!
Please help us welcome those who joined or rejoined AIBD this past week.
Levi Regalado
Jim Warren
CO
NC
Professional
Professional
We are pleased you have chosen AIBD as a resource for professional and personal growth. Membership provides technical information, advocacy, professional networking opportunities, as well as participate in programming sessions offered at various conferences throughout the year. All designed to help advance your career.
Visit "SearchHomeDesigners.com" to reach out and exchange information with other professionals in the building designer industry supporting the AIBD mission.
---
Got questions about SoftPlan? Join their Q & A Session!
On Friday, November 18th, SoftPlan is hosting a 45 minute Q & A Session where you can join and ask questions. All questions will be answered by the SoftPlan senior tech staff. The session will be at 11:00 AM CST.
This is part of their Friday Fundamentals, a webinar series that SoftPlan puts on most Friday mornings. They are completely free, however, it's really important that you sign up now as these sessions do have a cap and fill up very quickly.
The webinars are always 45 minutes long, and while most are on a specific aspect of SoftPlan, this one is particularly special because it is a Q & A Session that you can personally be involved in.
You can also go to the signup page to watch some of the previous Friday Fundamental videos such as Introduction to SoftPlan (from October 28th, 2016) and Bathroom Design (from June 10th, 2016).
Sign up by clicking here.
Also coming up…SoftPlan Quick Start
November 15-18
They're calling this a "Quick Start" class which teaches you all the basics you need to get started designing buildings right now.
You can go from knowing nothing about SoftPlan to doing all of your work there in just over half a week's time.
You don't even have to leave your home or office. This training is all online.
After taking this live training course you will be able to use SoftPlan to:
• Draw plans in 2D and 3D.
• Add electrical details.
• Create foundation plans.
• Turn your 2D plans into 3D models for clients to view.
• And more!
The investment for this course is $195.00 USD per person. Classes fill up fast at 14 occupants so that you can get individual attention. If you're interested, you need to go sign up right now.
Future SoftPlan courses include:
December 6-9: Intermediate
We'll be discussing them in future MondayMINUTE but if you're too excited to wait, you can sign up for any of them here.
---
Did you know you can get Procore Certified?
Procore offers various free certifications that show the world you know how to efficiently use Procore software.
Many businesses use Procore's construction management software and proving your knowledge and expertise could be just what you need to land the next job.
All of the courses are free and online. When you successfully complete a certification, you'll be able to link it to your LinkedIn profile to prove authenticity.
The courses are self-paced and online while offering foundational and role-based certifications.
The certifications include:
Procore Certified Associate
Procore Certified Subcontractor
Procore Certified Superintendent
Procore Certified Architect
Procore Certified Engineer
And soon will also have:
Procore Certified Project Manager
Procore Certified Company Admin
Coming up in a future MondayMINUTE we'll talk about a December webinar on BIM.
There are also almost 80 past webinars you can view at your leisure at Procore.com/webinars.
---
Prove to your clients you understand energy and carbon reduction.
High Performance Foam Free Historic Masonry Retrofits
November 16th 12:00 – 1:00 PM EST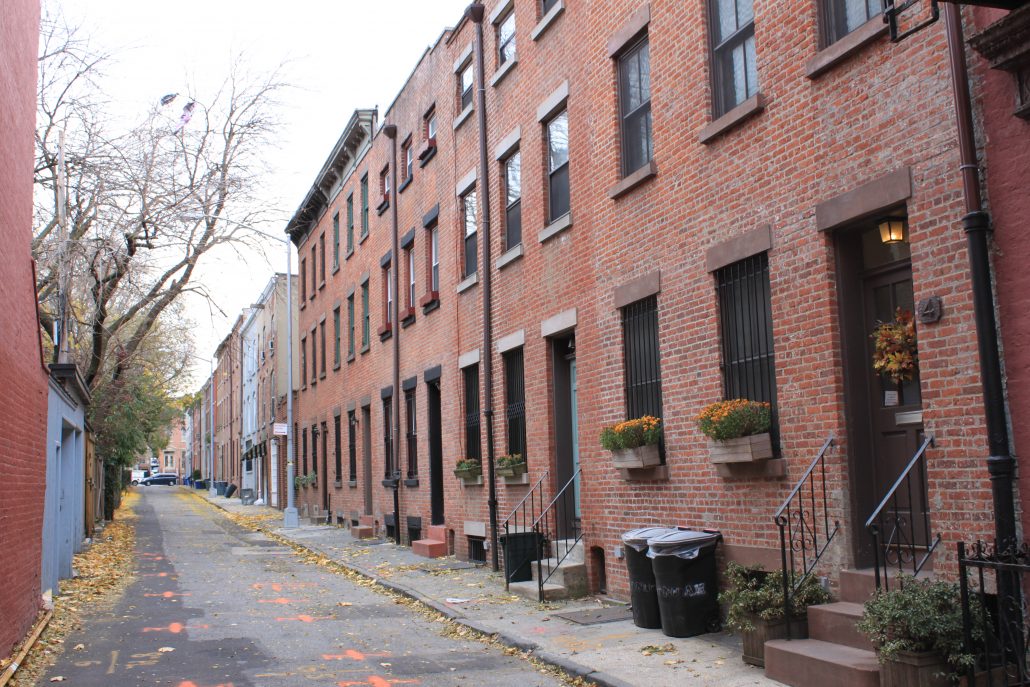 Classic brick walls are characteristically uninsulated and prone to air infiltration. When preserving historic buildings, exterior insulation is usually prohibited.
How do we restore and preserve historic sites while also upgrading them to be energy efficient?
This webinar will talk about…
How historic masonry walls fall short of several key attributes of high-performance enclosures.
The key threats to stability of historic masonry walls.
How historic masonry walls can be stronger, or riskier, when converting to high-performance.
And more!
Sign up for the webinar by clicking here.
---
Humor for your Monday!
Two beams that had a great time together try to meet up again, but they couldn't find each other. It wasn't the right moment.
---
CLICK HERE and to learn more about AIBD events!