---

Florida HVAC updates webinar on Wednesday
Disappearing Utility Rebates and Upcoming Building Code Changes
Date & Time: Wednesday, March 11 at 11:30 a.m. to Noon(ish) EDT
Join us for a brief discussion with the president of the Florida Refrigeration and Air Conditioning Contractor Association, Oscar Calleja. Oscar will be updating us on changes to the mechanical codes affecting home designs in Florida, as well as changes to the utility rebate programs affecting our clients' project costs.
In addition to his volunteer position with FRACCA, Oscar is the full-time Vice President of Engineering at Engineered Air, LLC in Pompano Beach, FL. He has also served for the past two years on the Florida Building Commission. FRACCA's top priority is providing a wide array of technical training courses and seminars in an effort to keep the industry apprised of the latest information, technology and trends.
CLICK HERE to register.
---
AIBD celebrates its new Central Colorado chapter!
Last Wednesday, the AIBD Board of Directors approved the first of many new, regional chapters of AIBD.
Bernie Kern, writing on behalf of the AIBD Colorado Society, formally requested to form a Central Colorado chapter of AIBD. The Board quickly approved Bernie's request.
Bernie wrote that the "Colorado Building Designers [are] very encouraged by the changes being made" and that they looked forward to "creat[ing] other chapters" across the state, mentioning plans for Southern Colorado and Northern Colorado. Bernie will continue in his capacity as an agent of positive change by serving as the first president of the AIBD, Central Colorado Chapter.
"We have become like a family," Bernie wrote, continuing to say that "we are very thankful that AIBD has looked for solutions that keep us together to share in our learning and the joy we have in this profession."
Bernie, AIBD thanks you for your service. We couldn't do it without members like him. We look forward to more positive news out of Colorado.
Interested in starting a chapter in your area? CLICK HERE to download a step-by-step guide or contact the AIBD national office at either our email address info@aibd.org or 1-800-366-2423.
---
AIBD Minneapolis chapter organizational luncheon – March 25.
How do you start and AIBD chapter? It's easy! You just need a small group of design professionals who are interested in meeting new people in a relaxed environment, enjoy giving back to the industry through hands-on volunteering, and have good organization and communication skills. That's it!
Thanks to Corporate member Green Home Institute, AIBD has been given the opportunity to sponsor a Minneapolis, MN, chapter organizational luncheon during their GreenStar certification training on Wednesday, March 25th. Lunch is $15 and you don't have to be registered for the full day of training to attend. To RSVP, contact Brett Little by emailing brett.little@greenhomeinstitute.org or by calling 888-LEED-APH, ext 1.
CLICK HERE directions and for more information about the full day agenda. Use the following discount codes to receive up to 50% off the early bird rate, which ends March 15th.
MondayMINUTE subscribers use discount code: aibdgreenstar
AIBD members use discount code: aibdmembergs
---
What is expected of an AIBD Board of Directors member?
AIBD's leaders are excited and encouraged by the potential that lies ahead following the changes enacted at the January 23rd meetings.  We hope our enthusiasm inspires members to take part in a brand new AIBD. You have the opportunity to lead AIBD into a bright future by serving on the National Board of Directors. Of course you may wonder "What do I have to do?"
Bring your ideas to the table, speak up and take initiative, collaborate with other board members, and enjoy the opportunity to really make a difference in our profession.
Work on what's important to you. Work on projects that interest you. Put your background and particular skills into action. Into social media? How about education? Marketing? Financial planning? Building codes? Convention planning?
Attend the monthly GoToMeetings. This is when the board members update each other on what's going on, what progress is being made, what new opportunities have come up, and how thing are going in general. Be prepared to report, discuss, share opinions and ideas, and also to laugh.
Come to the face-to-face annual board meeting and member meeting, which take place during the AIBD Convention. The personal interaction among AIBD members is something special and not to be missed.
---
Are regulations impacting energy efficiency?
SOURCE: Freakonomics Radio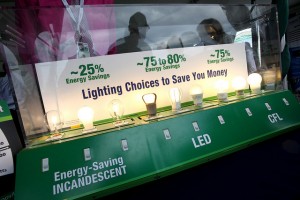 Arik Levinson, environmental economist at Georgetown University, recently sat down with Stephen Dubner, reporter at the New York Times and co-author of Freakonomics, for a wide ranging discussion of the impacts of environmental regulations in California, working for President Obama, and the "right amount of pollution" from an economic viewpoint.
Levinson said that mandated energy efficiency standards in California have played no role in making homes more energy efficient. This may come as surprising news. Since the 1970's, California has had broad standards and regulations, and California has also consumed energy at a slower rate than other states with similar rates of growth. Levinson says the two are not connected.
In his study, he uses a complex method for measuring energy used during unexpected heat spells to compare savings against normal operating costs. His results showed that "there is no evidence that homes constructed since California instituted its building energy codes use less electricity today than homes built before the codes came into effect."
For all the details, please CLICK HERE to listen to the Freakonomics Radio Podcast:
---
More events ahead.
March 10 – Air Vent's Ask the Expert Ventilation Seminar, Buffalo, NY
March 11 – Air Vent's Ask the Expert Ventilation Seminar, Independence, OH
March 12 – Air Vent's Ask the Expert Ventilation Seminar, Worthington, OH
March 13 – Air Vent's Ask the Expert Ventilation Seminar, Indianapolis, IN
March 18 – Air Vent's Ask the Expert Ventilation Seminar, Oklahoma City, OK
March 20 – Air Vent's Ask the Expert Ventilation Seminar, Dallas, TX
March 25 – Green Home Institute's GreenStar certification training, Minneapolis, MN
March 25 – AIBD Minneapolis chapter organization luncheon, Minneapolis, MN
March 25-27 – AIBD California Annual Conference, Skyline College, San Bruno, CA
August 3 – 6 – AIBD National Convention and Interactive Conference on Residential Design, Providence, RI