How to make an impact, without really trying.
Professional member Michael Lotterman had no idea his innocent visits to his daughter's classroom was drawing the attention of anyone other than his daughter. Gayle Lotterman teaches third grade at Hope Christian School in Grand Rapids, Michigan. Mike stops by regularly to say hello and when he does, he sketches the front elevation of a home on her classroom whiteboard.
Recently, Gayle gave her class an assignment, "Pick someone you know and write a short letter to them. Your minister, a relative, your dad…" Gayle instructed her students. Five hands shot up, all with the same question. "Can we write a letter to your dad?" Those of you who know Mike will grin when you learn his response after receiving letters from his new third-grade admirers, "Kinda cool!"
Many factors contribute to a student's academic performance, including individual characteristics and family and neighborhood experiences. But research suggests that, among school-related factors, teachers matter most. Mike's non-school influence is certainly making an impact and adding to Gayle's effectiveness in the classroom. Is there a classroom whiteboard opportunity in your neighborhood? There are probably Gayles' throughout America who may be looking for an "adopted" parent to visit now and then and brighten up their classroom.
---
Building codes advisory committee meets today.
The International Codes Council (ICC) Industry Advisory Committee (IAC) meets today at the National Institute of Building Science headquarters in Washington, DC. Beginning with AIBD Professional member Michael Studer (OH), AIBD has been represented on the committee for over a decade.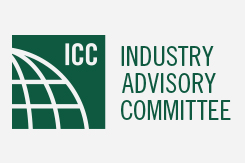 The purpose of the IAC is to promote, in cooperation with the ICC, public health, safety, and welfare in the built environment by serving as a national forum for the building community to interface with the ICC.
The scope of the IAC's activities encompasses policy and procedural issues related to the development, maintenance, and implementation of the International Code system. Issues to be considered may include social, technical, administrative, procedural, political, legal, and economic.
The objectives of the ICC-IAC are (1) to advise the ICC Board of Directors on matters that will affect the working relationship or coordination of efforts of the ICC and industry, federal agencies and standards writing organizations; (2) to advise the ICC of methods to implement and improve the codes and other documents and services provided by the ICC; and (3) to advise the ICC as to policies and programs to enhance the codes administration and enforcement process.
For more information on the ICC, visit www.iccsafe.org.
---
Buy a $25 sponsorship – Design & Build Day.
The AIBD, University of Central Missouri Student Chapter has launched their first "Design & Build Day." They have attracted speakers from all over North America. Presentation topics include BIM, Sketchup, building code development, being a design entrepreneur, and sustainable building design. This is the single greatest opportunity to show our future building and design professionals what opportunities there are for them when they choose to work within our industries.
CLICK HERE to buy a sponsorship!
The hard costs are $25 per attendee. Therefore, every $25 contribution turns into a scholarship for one Student. The hall can hold up to 100 attendees. Those enrolled in the interior design, architectural technology, engineering and construction management departments of UCM are being invited. The chapter ultimately wants to invite students from the University of Kansas, as well as local high schools. Please help them fill the hall!
---
How to Put Together Winning ARDA (Or Other Competition) Entries – Free Webinar.
Date: Monday, March 28, 2016
Time: 3:00 to 4:00 p.m. EDT
Cost: Free
With eight years of experience as a judge of the American Design Awards, Hillary Gottemoeller is our resident expert. If you are considering entering this year's ARDA recognition program, which the call for entries is open, let Hillary demystify the process for you. Learn the benefits of participating in awards programs, how to determine the appropriate categories to enter into, how to put together a presentation that grabs attention, and what it is the judges will be looking for when they review your projects.
Hillary Gottemoeller is adept at pinpointing what's most important to all parties in order to create executable solutions that yield desired results. Experienced in print and digital publishing with a focus on product merchandising and content marketing. In January she departed Hanley Wood's consumer publication division, where she managed content and designer relations, and started Gotteplan, a new venture with a mission to connecting architects and designers to a broader audience.
This program is hosted by the American Institute of Building Design Corporate and attendance is complimentary. Feel free to forward this invitation.
Certified Professional Building Designers will earn 1.0 P-CE unit for attending the live presentation.
---
Chapter organizational meeting in Maryland tomorrow.
Date: Tuesday, March 22, 2016
Time: 12:00 to 1:30 p.m. EDT
Location: Brunson Design, 10739 Tucker Street, Suite 250, Beltsville, MD 20705
Cost: Complimentary to all
RSVP: steve.mickley@aibd.org
Join AIBD Executive Director Steve Mickley and learn how to register your house plans and designs with the United States Copyright Office online. In addition, investigate the feasibility of starting a new chapter in Beltsville, MD. Members and non-members are invited to attend this event. Please let Steve know if you are able to make it. We would like to make sure we have enough lunch for everyone.
---
Out-Think Your Competition: $ecrets to Explode $ales – Free webinars.
CLICK HERE to register for April 12th presentation
CLICK HERE to register for April 21st (encore) presentation
Time: 3:00 to 5:00 p.m. EDT
Cost: Free
What have growth companies been doing in this Great Recession that others are not? They know what their competition isn't doing and are thriving as a result. Shift from pursuing prospects to inspiring and engaging customers to buy your products and services. Based on 27 years experience, Sherré DeMao reveals secrets and how-to's that will help you explode sales like never before.
This two-hour online workshop you will be able to put into practice insights shared by Sherré and her assessment checklist. Learn the five strategic initiatives your competition may be ignoring, the five core marketing initiatives necessary for sustainable sales success, how to speak to the psychology and corporate culture of your ideal market, decision-making roles you shouldn't ignore, plus buying mentalities and what they mean for your business.
Sherré DeMao is founder, CEO and Strategy Maestro of SLD Unlimited Biz Growth Inc, an award-winning firm specializing in next-level, next-idea solutions for entrepreneurial enterprises. Sherré inspires high achievers across the globe through her speaking, weekly eZine, monthly columns, and national contributing articles. Her book entitled, Me, Myself & Inc. was named a Top Business Shelf Pick by Midwest Book Review. Her book, 50 Marketing Secrets of Growth Companies in Down Economic Times, received national acclaim by ForeWord Reviews.
This program, hosted by the American Institute of Building Design, is FREE for AIBD members and guests. Feel free to forward this invitation.
CPBDs will earn 2.0 Primary (P-CE) units for attending the live presentation.
---
SoftPlan 3D classes April 5-8.
SoftPlan's 3D class is one of their most popular. You'll learn how to create beautiful, professional looking 3D renderings – a skill you'll be able to use to entice clients and set your business apart from the competition. You'll learn how to assign textures, add realistic 3D symbols, create a site plan, create an attractive kitchen rendering, and much more, all from the convenience of your own office.
Each class is $195.00 per person. See a full itinerary and visit our website for more class offerings.
Classes fill up fast, register today.
phone 800-248-0164
email sales@softplan.com
---
Puget Chapter hosts 2015 code training, April 6 & 20.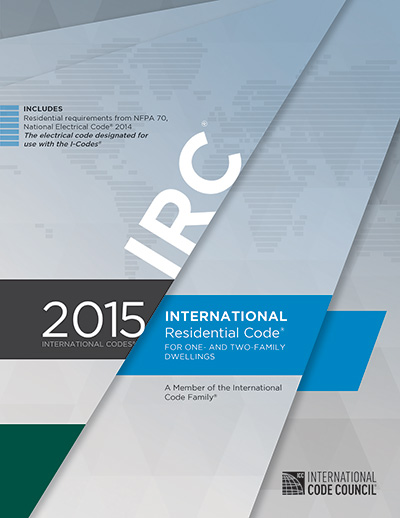 In four short months, the new codes will go into effect in Washington State. The AIBD, Puget Sound Chapter is holding classes in Bellingham on April 6th and Kent on April 20th to review the major changes in the 2015 IRC and Energy Code for Washington. These codes go into effect July 1, so come learn what to expect from James E. Tinner, CBO, the City of Bellingham Building Official and from Washington State University Extension's Energy Program. This class is for home designers, home builders, architects, engineers and all the trades people that are expected to help get Washington state to net-zero home construction by 2030.
NCBDC certified designers will earn 1.0 Primary CE units for each hour of classroom time.
CLICK HERE to register!
When: April 6, 2016 from 9:00 a.m. to 3:30 p.m. (lunch is included)
Where: 114 W. Magnolia Street, Suite #505, Bellingham, WA 98225 (UPDATED ADDRESS)
Cost: Complimentary for AIBD members, others are $10 if registered in advance and $20 the day of the event.
When: April 20, 2016 from 8:30 a.m. to 3:30 p.m. (lunch is included)
Where: Simpson StrongTie, 22083 68th Ave S, Kent, WA 98032
Cost: Complimentary for AIBD members, others are $10 if registered in advance and $20 the day of the event.
---
Enduring design: copper roofing, flashing & gutters – free webinar.
CLICK HERE to register (1 AIA HSW CE Hour and 1 AIBD P-CE)
One hour introduction to Copper and Copper Alloys, concentrating on roofing system design. Explores the useful physical properties and sustainable attributes of copper and copper alloys in roofing design, flashing, and gutters.
Learning Objectives:
1. Discuss where copper comes from and what makes it sustainable
2. Define copper's physical properties and how use them for high performance
3. Describe basic roofing, flashing and gutter design practice
4. Describe copper roofing projects, providing examples of current copper/copper alloy installations, good design practice, and where design could be improved
Date: June 22, 2016
Time: 12:00 to 1:00 p.m. EDT
Cost: Free
---
FORTIFIED-Wise Training – Gain the FORTIFIED advantage.
The FORTIFIED-Wise™ Associate and Professional demonstrates a solid understanding of FORTIFIED Home™ building principles, construction practices and verification requirements. It's ideal for contractors, product manufacturers, building officials, insurance professionals, students, real estate professionals, or anyone who wants to increase their knowledge of FORTIFIED Home™ and IBHS. Now, Certified Professional Building Designers qualify to earn their FORTIFIED-Wise™ Associate and Professional designation.
Date: Tuesday, March 29, 2016
Time: 8:30 a.m. to 5:00 p.m. EDT
Location: IBHS Research Center, 5335 Richburg Road, Richburg, SC 29729
Cost: $300 (Associates) and $400 (Professionals)
CLICK HERE for more information and to register
---
March savings for AIBD members from Lenovo.
You're in Luck! Lenovo's latest Innovation meets Great Deals this March with Instant Savings up to 38% off the hottest technologies from the #1 PC maker. For home or home office use, Lenovo has a PC for every user! Visit www.lenovo.com/lsp to shop and save, plus get FREE shipping on all web orders!
Take advantage of these special offers until March 31, 2016:
38% off Lenovo Desktops
23% off Lenovo Tablets
20% off Lenovo Laptops
15% off ThinkPad and ThinkCentre PC's
Visit: www.lenovo.com/lsp
Call: 1-800-426-7235, ext. 3569 (M-F: 9am-9pm EST, Sat: 9am-6pm EST)
Be sure to check the website often – special offers change frequently.
Innovation never stands still – and neither should your technology. Experience the Lenovo difference today!
---