Earn extra income through your own website.

Last week was the December 2016 First Tuesday @ 2:00, and we've got the replay available for you.
This month we had AIBD Corporate Member Portfolio Home Plans (PHP) talking about marketing and selling your plans on your own website.
You can do this with everything from conceptual plans to full home plans.
PHP owner Chip Hudson will show you how to set up your own plan sales website with some tips and techniques they've learned from some of their more successful re-sellers.
The replay has been turned into a course on Construct-Ed.com. AIBD members can watch for free. Call 1-800-366-2423 or write info@AIBD.org for the member code.
Certified Professional Building Designers will earn 1.0 CE for completing the course.
Get it here: https://www.construct-ed.com/course/how-to-sell-home-plans-on-your-website/
---
Cadsoft has three events coming up that you should check out!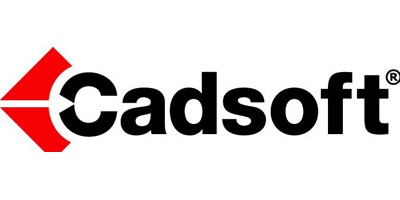 The first event is a webinar, so you don't even have to leave your home or office to participate.
Visual Material Take-offs Webinar
December 14, 2016. 2pm-3pm
From track housing to custom homes, the power of using a 3D digital material take off is in the simplicity of visualizing what you are estimating and quoting. In this webinar, learn how you can estimate the materials from a BIM model.
---
Full Day Envisioneer Beginner course in Orlando, FL
January 9th, 2017
Join Cadsoft the day before the International Builders Show (IBS) for a full day of learning and lunch!
This course is designed to give a good overview of all of the features of Cadsoft's Envisioneer software. Learn how to properly build a 3D model, use it for renderings and VR, estimates, and by the end of the day also have a full set of working drawings for the sample model. This course will be great for those who are new to Envisioneer, or BIM in general.
---
"Home Design & Virtual Reality: Are you Immersed?"
January 11th, 2017 Noon at IBS. Room S3460
The International Builders Show (IBS) is offering a variety of forums for show attendees, and Cadsoft is presenting a class on virtual reality and the various ways it can be used for home design. VR is the future for many industries, especially ours. Attend this forum and learn how you can get started ahead of everyone else.
For more information, check out the website.

---
AIBD, Palm Beach Chapter holiday RIPPLE lunch this Friday.
The AIBD, Palm Beach Chapter is celebrating the holidays this Friday in an easy-going South Florida style. Chapter President Rick Davis will be having lunch at the Square Grouper and he invites us to join him.
Rick is the mastermind behind "the Grouper's" new look and feel. He lead the team in charge of its facelift and new spaces. Attend with us and learn the challenges Rick faced as he helped create one of Florida's premier outdoor restaurants.
One complimentary first year of AIBD membership will be awarded to someone in attendance who isn't already a member.
Each individual is responsible for their own meal.
Please RSVP – Just so we can reserve enough stools. Thanks!
Download a meeting flyer at: www.AIBDmember.org/AIBDPBC.pdf
When: Friday, December 16, 2016, 12:00 p.m. to… (EST)
Where: Square Grouper, 1111 Love St, Jupiter, FL 33477
Who (to RSVP): PalmBeach@AIBD.org or call 561.373.2537
To learn more about the Palm Beach Chapter, check out the official chapter page.
---
Linnaeus University to be studying better sustainable wood housing.
Linnaeus University of Sweden recently received SEK 3 million to study wood using advanced experiments and computer models.
The goal of this research is to build a computerized calculation model that can be used to describe the relationship between behavior of wood as well as the properties of wood. They'll also be experimenting with what happens to cross-laminated timber that goes through compression perpendicular to the grain.
The studies will be focused around cross-laminated timber (CLT), used in everything from walls to floors.
Once they have the computerized calculation model, they'll be able to study the wood much more efficiently. Experiments will include studying the deformations under mechanical loading.
This knowledge is extremely valuable and will lead to improved CLT and sustainable wood buildings.
---
Sharing your knowledge is the next big thing for your business.
Over the past couple months we've written a few marketing related posts and there's a new one coming soon.
So far, we've got:
Next we'll be talking about content marketing.
There's a saying that's as old as internet marketing: "content is king." This is still pretty true to most people. Your website is nothing without content, but content can also exist outside of your own website.
We'll get more into it next week. Until then, here's what you should be thinking about: what knowledge do you have about your field that others can benefit from?
See you on the blog soon!
---
The last GreenHome Institute free webinar of the year (don't worry there are already plans for next year).
Reducing Radio Frequency EMFs in residential construction EMF series pt 4
December 14 from 12:00 pm – 1:15 pm (Eastern)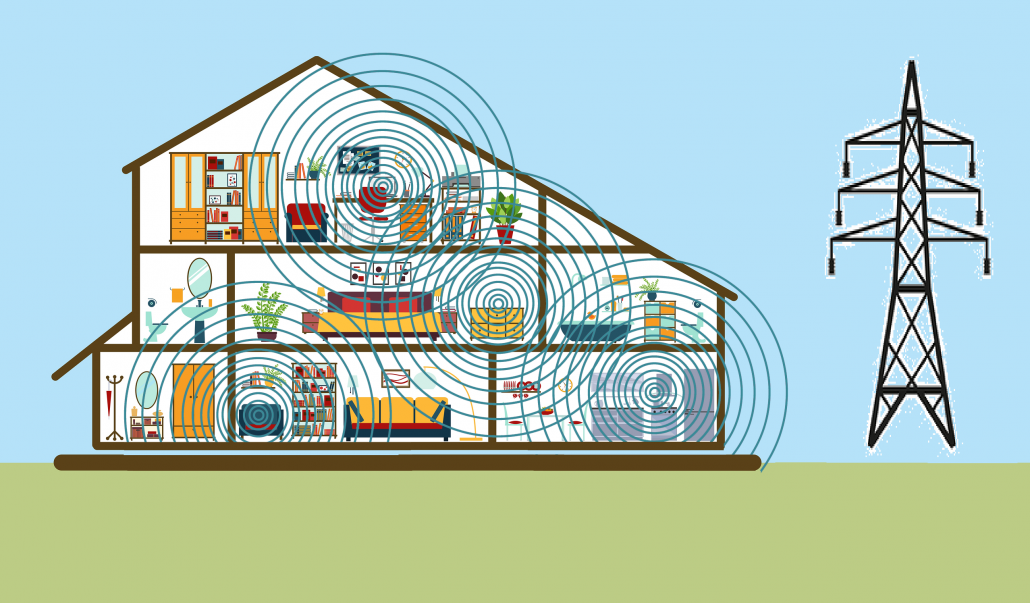 This is the last planned webinar from GreenHome Institute (for the year), and it is part four of a series. Luckily, they've posted the previous three parts on their website (links below).
You can watch them for free on their website or for $50 each on Construct-Ed*, where you will receive a certificate for each completed course.
In part 4, they will discuss how radio frequency radiation has direct health consequences such as brain fog, memory loss, muscle tension, inflammation, headaches, migraines, anxiety, depression, insomnia and chronic fatigue. Not to mention that it is considered a possible carcinogen and currently being studied as a cancer causing agent.
Luckily, there are ways to reduce and block it. You'll learn how in this free webinar.
After this webinar, you'll…
understand how radio frequency radiation affects us.
be able to measure and locate the source of radio frequency radiation.
know what building materials can act as shields.
And much more!
This webinar offers CEUs for AIBD and others.
Click here to register for the webinar.
*Please note that purchasing the courses through our Construct-Ed links will provide us a small affiliate commission at no extra cost to you.
---
There are now two ways you can get free passes to IBS!
Join Simpson Strong-Tie at the 2017 NAHB International Builders' Show® (IBS) from January 10-12 in Orlando, Florida.
Registered IBS attendees can experience the exhibits of the Builders' Show and, as part of Design & Construction Week®, the exhibits of the Kitchen & Bath Industry Show®. This includes more than 2,100 exhibitors and 900,000 square feet of indoor and outdoor exhibits.
Click here to get access to the free pass.
And don't forget to visit them at booth W4641!
---
VELUX is also offering one (1) free pass through their Builder's Show Page: www.Builde­rsShow.com­/VELUXAmer­icaInc.
Be sure to stop by and thank them at booth W3416.
---
Get free access to Lightspace California 2017.
Lighting is extremely important to not just the design of your buildings but also to the comfort of those will be using the building.
Luckily, there's a convention just for this. It's called Lightspace California and it's happening in Anaheim early 2017.
This event was created in London but is coming to the USA for the first time alongside The LED Show and Strategies in Light. These events all together provide a wide range of information across the entire lighting supply chain.
From the website:
"A line-up of thought leaders – including leading lighting designers and architects –will explore themes of integration of light and architecture, the role of darkness and shadow and collaboration across the disciplines."
Talks include…
How to add value with light
Creativity in human-centric design and circadian rhythm
Lighting's role in the narration of museums and galleries
And more!
The entire event is organized by Lighting magazine, so you know the people who are putting this together know what they're talking about.
Anaheim Convention Center
February 28th – March 2nd
Free to attend!
Click here to register now.
---
Air Vent Inc. Ask The Expert seminars are coming to a town near you.
Air Vent Inc. are bringing their "Ask The Expert" seminars to cities all over the USA, and there's bound to be one near you.
You'll learn…
How to avoid obvious installation mistakes
How to sell your services the right way
What code violations will follow your whole career
And much more!
These are technical seminars, not sales presentations.
AIBD, AIA, NARI, A.I.I., NAHI, RCI and ACHI members can receive CE credits by attending seminars.
There are 30 seminars around the country, so click here to locate the one that's nearest to you.
These seminars run from January to March 2017.
January's seminars will be:
La Vista, NE – Tuesday, January 10, 2017
Overland Park, KS – Wednesday, January 11, 2017
St. Louis, MO – Thursday, January 12, 2017
Billings, MT – Tuesday, January 17, 2017
Sioux Falls, SD – Wednesday, January 18, 2017
Orange, CA – Tuesday, January 24, 2017
San Jose, CA – Wednesday, January 25, 2017
Portland, OR – Thursday, January 26, 2017
Houston, TX – Tuesday, January 31, 2017
---
Humor for your Monday!
This week's comic is by Roger Penwill of England.

Mr. Penwill has been a full-time professional cartoonist since 1999, following an architectural career in London. He was one of the first UK cartoonists to convert to producing fully digital artwork and was instrumental in promoting its acceptance in other countries.

For more information on Mr. Penwill or his comics, click here to check out his website.
---
CLICK HERE and to learn more about AIBD events!