---
Announcements
---
Fall Conference hotel block extended!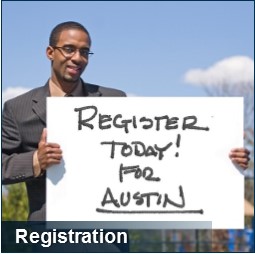 This is your absolute last chance. The deadline will not be extended again.
November 2nd & 3rd is the AIBD 2017 Fall Conference in Austin, TX.
The discounted room rate of $141 has been extended to midnight (CDT) on Friday, October 13th!
CLICK HERE for hotel information.
For educational session information CLICK HERE.
CLICK HERE for the schedule.
To register CLICK HERE.
---
Certification standard setting deadline established.
In our quest for accreditation, we have reached a critical point. We have just launched a prototype of the new Certified Professional Building Designer (CPBD) certification exam–but we need a sufficient body of results, in order to determine a passing grade. It may sound like our cart is in front of our horse, but this how things must get done, in order to make sure the exam is fair and reliable.
Our guideline for this process is ISO/IEC 17024–the International Standard for Personnel Certification. According to those guidelines, a minimum number of exams are to be delivered within 90 days to be considered a valid sample. Now that the BETA testing has started, the deadline for standard setting is November 30, 2017. Currently we are at 18% of the minimum number needed. Starting December 1st, there will be a moratorium on test giving until the standard setting process is completed. The moratorium will be at least two months, maybe longer.
This means that you can not get certified during this time if you do not register now. We are in need of qualified candidates to take the prototype exam, so that we can move forward in our process. So this is my personal request to you, to download the CPBD Candidate Handbook, and review the qualifications to pursue certification now. Then, if you are qualified, register and take the exam.
The downside is, we can't tell whether you've passed the exam, until we have given the minimum number of exams to determine a valid passing grade. The upside is, that the exam has never been as uncomplicated, cheaper, or faster to take. You can take it on your computer, iPad, or smart phone, in the comfort of your home or office, and according to your own schedule.
If you have questions, please contact our staff at 1-800-366-2423 or info@AIBD.org.
Sincerely,
Alan Abrams, CPBD, AIBD
Council President
---
---
Events
---
AIBD Down East Chapter Meeting on Tuesday, October 10, 2017
The AIBD Down East Chapter will hold its next meeting at a new location to accommodate training on Weyerhaeuser's Forte software.
They will meet in room 134 of the Construction and Industrial Technology building on the campus of Pitt Community College in Winterville, NC from 6:30-8:00 PM on Tuesday October 10th. The CIT building is located on Warren Drive building #14 on the campus map available here.
Please join the AIBD Down East Chapter for dinner and detailed instruction by Jay Johnson on using Weyerhaeuser's Forte Software, which provides multiple solutions using Trus Joist Engineered Wood Products, commodity lumber or Glulams.
You are encouraged to bring your laptop with the Forte software installed, but they will have a limited number of laptops equipped with the software available.
For more information, check out the official event on the AIBD calendar.
When: Oct 10, 2017 6:30:00 PM – 8:00:00 PM EDT
Where: Room 134 of the Construction and Industrial Technology building on the campus of Pitt Community College in Winterville, NC
Who: Len Van Staalduinen, AIBD: 252-493-6575 or len@vshomedesign.com
---
AIBD Suncoast Chapter Meeting on Thursday, October 12, 2017
Join the AIBD Suncoast Chapter for their monthly meeting. This month's topic will be "unlicensed contractors".
For more information, check out the official event on the AIBD calendar.
When: Thursday, October 12th, 2017 11:45 am to 1:15 pm EDT
Where: ComCenter – 9040 Town Center Parkway, Lakewood Ranch, FL 34202
Who: Kristen Bryant: (941) 755-9934
---
AIBD Central Colorado Chapter Meeting on Saturday, October 27, 2017
The AIBD – Central Colorado Chapter invites you to their next meeting.
This is a Lunch-N-Learn hosted by Mike Schwab with Fox Blocks Industry. In addition to an AIBD update meeting, Mike will share with us ways to design homes using Fox Blocks technology.
The event takes place at the newly remodeled art gallery and restaurant, the Warehouse.
For more information, check out the official event on the AIBD calendar.
When: Saturday, October 27th, 2017 11:30 AM to 1:00 PM MDT
Where: The Warehouse – 25 W Cimmaron St., Colorado Springs, CO 80903 (The Wine Room)
Who: Keith E. Zoni: (719) 239-9692 or keith@zonidesigngroup.com
---
Design & Construction Week is coming back to Orlando, FL!

Design & Construction Week ® (DCW) features the co-location of the NKBA's Kitchen & Bath Industry Show ® (KBIS) and the NAHB International Builders' Show ® (IBS).
In 2018, this co-location of tradeshows and markets occurs in Orlando, Florida, again January 9-11. The fifth annual DCW will bring together 80,000+ design and construction professionals in the largest annual gathering of the residential design and construction industry.
AIBD members receive special discounts to explore the exhibit floors of both shows—a combined total of 2,100+ exhibits! Register for your DCW expo pass today.
---
---
Training
---
Sharing your knowledge is the next big thing for your business.
Over the past couple months we've written a few marketing related posts and there's a new one coming soon.
So far, we've got:
This week, we're talking about content marketing.
There's a saying that's as old as internet marketing: "content is king." This is still pretty true to most people. Your website is nothing without content, but content can also exist outside of your own website.
Our longest post yet, this one is packed full of great marketing info that you can immediately start using to increase traffic to your website.
Click here to start learning about content marketing.
---
Upcoming Cadsoft events for the month of October, 2017: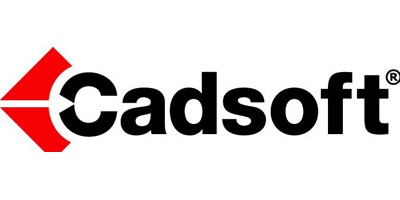 Webinar: Foundations
Create various foundation systems including slab on grade, full basement and crawl space. The course will include inserting slabs, footings and foundation walls.
When: October 10, 2017 @ 2:00 pm – 3:00 pm (Eastern)
Where: Online
Cost: Free
---
Webinar: Terrain
Learn how to:
Modify the terrain using various tools
Insert Landscaping features
When: October 17, 2017 @ 2:00 pm – 3:00 pm (Eastern)
Where: Online
Cost: Free
---
Webinar: Decks
Learn how to:
Construct a Deck with the Builder Wizard, Deck Tools and Pad tools
Create a new deck for the Catalog
Edit an inserted deck
When: October 24, 2017 @ 2:00 pm – 3:00 pm (Eastern)
Where: Online
Cost: Free
---
Webinar: Remodel Design
Learn how to customize your Catalog to include elements you use for remodeling. How to denote new vs. existing vs. demolish and show them on a floor plan.
When: October 31, 2017 @ 2:00 pm – 3:00 pm (Eastern)
Where: Online
Cost: Free
---
In-Person Training: Nashville Envisioneer Beginner Training Class.
October 24, Nashville,TN.
Learn how to build a BIM model and extract the working drawings, renderings, bill of materials and RESchek data from it. A full day of learning. The day before the Remodeling Show. Register here.
---
SoftPlan online training for 2017
2017 SoftPlan Training Dates
---
Upcoming FREE GreenHome Institute events and training!
Valuing, Quantifying and Financing High Performance Homes – Free CEU Webinar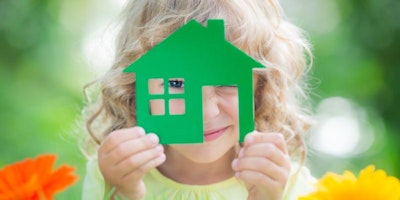 This introductory overview of Green Energy Money encompasses a new appraisal methodology that allows expanded guidelines to include potential green premium values.
You'll learn…
Tools and methodology to perform a recognized, quantified "green" appraisal valuation.
The distinctions between Green, Energy Efficient, and High-Performance housing.
How to describe the landscape of empirically based Energy Rating Systems.
And more!
When: October 11, 2017, 12:00 pm – 1:15 pm (Eastern)
Where: Online
Cost: Free
---
---
Miscellaneous
---
Welcome new AIBD members!
Please help us welcome those who joined or rejoined AIBD this past week.
Kevin Lovley
Ken Tinnes
FL
NE
Associate
Professional
We are pleased you have chosen AIBD as a resource for professional and personal growth. Membership provides technical information, advocacy, professional networking opportunities, as well as participate in programming sessions offered at various conferences throughout the year. All designed to help advance your career.
Visit "SearchHomeDesigners.com" to reach out and exchange information with other professionals in the building designer industry supporting the AIBD mission.
---
AIBD wants to promote you!
In the last six months, we've more than doubled the traffic to our AIBD blog. We're hitting well over 7000 views per month.
This is great because it gives the AIBD more exposure, which leads to more subscribers to our MondayMINUTE newsletter, and ultimately more AIBD members.
As an AIBD member, you have access to this resource. You deserve a piece of those 7000 views.
All you need to do is write a blog post and submit it to us!
For more information on how to get your content onto the AIBD blog and/or in the MondayMINUTE, check out this blog post.
We are also accepting entries for this newsletter, the MondayMINUTE. Entries MUST be received by end of day Thursday. Any entries received Friday morning or later will be in the next week's newsletter.
---
Join AIBD's industry e-newspaper.
Want to know what's going on in your industry but don't have time to surf the web, follow Twitter, or sift through the useless posts on Facebook? Now you can. We'll filter out the senseless stuff and deliver relevant industry news, trends and ideas directly to your inbox every weekday. Subscribe today for FREE.
The #HomeDESIGN Professional Daily is a content curation subscription that turns socially shared industry news into a useful online newspaper. Last week's editions included the world's first smart streets, a 3D printed office of the future, how small firms keep up, and more. The paper is organized in sections – Science, Business, Technology, Environment, plus daily sections. There are instructional videos, interviews and inspirational photographs.
---
Motivation for your Monday!
"It's through mistakes that you actually can grow. You have to get bad in order to get good." – Paula Scher
---
Follow the AIBD Facebook Page!
Click here to go to the page now.
---
---
---
CLICK HERE and to learn more about AIBD events!