The First Tuesday @ 2:00 (p.m. EST)
Date: Tuesday, March 3, 2015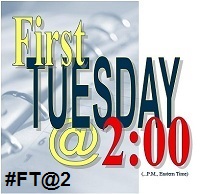 Join us for the First Tuesday @ 2:00 and learn more about your changing role in AIBD and how you can help further the mission of the organization. AIBD counts heavily on the resources and energy of its members. Now, members have more opportunity than ever before to participate in the guidance and advancement of AIBD as an association. Join our executive leadership as they map out their goals for the Institute, including more interaction with local building departments, addressing HOAs with architectural controls, construction drawing plan standards and building successful AIBD chapters in major municipal areas around the country. 
CLICK HERE to register.
---
Get up to 50% off GreenStar Certification Training registration – March 25.

Green didn't die with the recession, in fact, its popularity has caught fire across the country. In many cities, certified green homes sell for a higher premium per square foot , sell faster or both. GreenStar also grew and changed. This popular remodeling and new home certification program jumped borders and is now used by professionals in seven Mid-Western states. It has been given a whole new look and web-based interface to improve usability. It's now easier for you to deliver a value-added, certified green project to your clients. If you are building only beauty you may be missing out on delivering the greater value that only comes with a greener home.
Get GreenStar certified through AIBD Corporate member Green Home Institute. AIBD members receive a 50% discount on the  full day of GreenStar training in Minneapolis, MN, on March, 25th. If you're a MondayMINUTE subscriber, receive 30% off.
The early bird rates end March 15th. 
MondayMINUTE subscribers use discount code: aibdgreenstar
AIBD members use discount code: aibdmembergs
CLICK HERE for the details and registration page.
---
AIBD Minneapolis chapter organizational luncheon – March 25.
How do you start and AIBD chapter? It's easy! You just need a small group of design professionals who are interested in meeting new people in a relaxed environment, enjoy giving back to the industry through hands-on volunteering, and have good organization and communication skills. That's it!
Thanks to Corporate member Green Home Institute, AIBD has been given the opportunity to sponsor a Minneapolis, MN, chapter organizational luncheon during their GreenStar certification training on Wednesday, March 25th. Lunch is $15 and you don't have to be registered for the full day of training to attend. To RSVP, contact Brett Little by emailing brett.little@greenhomeinstitute.org or by calling 888-LEED-APH, ext 1.
CLICK HERE directions and for more information about the full day agenda.
---
Don't miss this weekend's Southeastern 2015 event.
For their fourteenth year, the AIBD North Carolina and South Carolina societies are working together to host the organization's only southeastern building designer event. Starting this Friday in North Myrtle Beach, SC, the two days of education and networking is a significant event for those currently practicing or seeking to practice residential and light commercial building design.
CLICK HERE for directions and for more information.
---
Texas Society President appointed to city board.
AIBD certified member Jon Carey is recommended by Mayor Ross to the City Council for appointment to the ADA Advisory Board of the City of Georgetown, Texas. Jon was sworn in to
a two-year term last week. He is currently the president of the Texas Institute of Building Design, the AIBD Texas Society, which has kept him busy since serving as chair of the City of Georgetown's Building Standards Commission two years ago. "I am proud to be able to work with the City and serve the citizens of Georgetown again." Jon says about his recent appointment by the Mayor.
---
California Society is accepting design comp entries.
Members with good standing with AIBD have until March 18th to enter the 2015 design competition. Categories of projects include custom home, commercial, residential remodeling, working drawings, un-built designs and other special categories. Judging will be performed by a jury of professionals from related fields in the building design/architectural profession.  The winning entries will be recognized at the society's annual conference, March 25-27, at Skyline College in San Bruno, CA.
CLICK HERE for more information and to enter the competition.
CLICK HERE for more information about the annual conference.
---
APA to present webinar on fire protective assemblies for I-joist systems.
APA–The Engineered Wood Association will present a free webinar on March 10, 2015, at 8 a.m. PDT to discuss 2012 and 2014 IRC requirements for fire protective membranes that enhance the fire performance of residential floor systems. The webinar will focus on the many options for fire protective membrane requirements of the IRC, specifically as they relate to I-joist floor systems.
CLICK HERE for more information and to register for the webinar.
---
More events ahead.
February 28 – AIBD Ohio general membership meeting, Columbus, OH
March 3 – Air Vent's Ask the Expert Ventilation Seminar, Vaughan, Ontario
March 4 – Air Vent's Ask the Expert Ventilation Seminar, Sterling Heights, MI
March 5 – Air Vent's Ask the Expert Ventilation Seminar, Spring Lake, MI
March 6-8 – AIBD North Carolina/South Carolina Annual Conference, North Myrtle Beach, SC
March 10 – Air Vent's Ask the Expert Ventilation Seminar, Buffalo, NY
March 11 – Air Vent's Ask the Expert Ventilation Seminar, Independence, OH
March 12 – Air Vent's Ask the Expert Ventilation Seminar, Worthington, OH
March 13 – Air Vent's Ask the Expert Ventilation Seminar, Indianapolis, IN
March 18 – Air Vent's Ask the Expert Ventilation Seminar, Oklahoma City, OK
March 20 – Air Vent's Ask the Expert Ventilation Seminar, Dallas, TX
March 25-27 – AIBD California Annual Conference, Skyline College, San Bruno, CA
August 3 – 6 – AIBD National Convention and Interactive Conference on Residential Design, Providence, RI