How to Hire Right! – October's First Tuesday @2:00 webinar.
Every month, AIBD hosts a webinar called the First Tuesday @2:00. Can you guess what day it is?
October's First Tuesday @2:00 is coming up. In fact, it's tomorrow!
As your company grows, you're going to get overwhelmed. When you get overwhelmed, you have two options: start turning work away, or hire employees to help.
If you want to keep growing and increasing your revenue, you'll be choosing the latter.
In this month's webinar, you'll be learning how to prepare for, find, and hire employees.
The webinar will be presented by Lisa Schaffer, Director of H.R. at T. Clear Corporation and In Pan, Inc. Not only is she an AIBD Professional member, but she's also one of our corporate officers. What's important to you is that she's here to help you succeed as business person.
You'll learn:
How to write job descriptions that appeal to the right candidates
How to analyze your business to improve efficiency
How to prepare for the interview
Certified Professional Building Designers will earn 1.0 Primary CE unit for attending the live presentation.
Register today before the webinar fills up. You won't want to miss this one.
DATE: Tuesday, October 4, 2016
TIME: 2:00 p.m. to 3:00 p.m. (EDT)
COST: Complimentary
REGISTRATION: https://attendee.gotowebinar.com/register/7795055132966906114?source=Monday+Minute
---
Generate more revenue by ranking higher in search engines with SEO.
People in your area are using Google to find someone to design their home.
If you haven't optimized your website for the search engines, you may not be showing up in their searches. This process is called Search Engine Optimization, or SEO for short.
There are various aspects to internet marketing that you could be doing to bring new clients or sales and SEO is the least you should be doing. Once you know what to do, it's easy to maintain and costs little time.
We've written a post on the AIBD blog that well help you get started with SEO for building designers.
Your competition is doing SEO on their website. Are you?
Click here to read more on the AIBD blog.
---
The Summer Edition of AIBD Magazine is available!
The Summer Edition of AIBD Magazine is now available to read online for free.
AIBD Magazine is a quarterly magazine discussing the latest AIBD and industry news, brought to you by members of AIBD.
This month's issue includes a Spring Conference recap by Bernie Kern, an article on energy efficient home design by Gord Cooke, Member Project Showcases by Karen Kassik-Michelsohn and Ben Johnson, an exhibition hosted by California members Yu-Ngok Lo and Tingwei Xu, and a church design collaboration between members across three states.
AIBD Magazine also contains notes written by AIBD's President Kevin Holdridge, Executive Director Steve Mickley, Magazine Editor Yu-Ngok Lo, and NCBDC's President Alan Abrams.
All issues, past and present, are able to be viewed online for free at AIBD.org/magazine. They are mobile friendly. We recommend you try full screen mode.
---
AIBD Cape Fear Chapter Thursday Luncheon
This month's presentation is by John Donaghue of Cape Fear Solar Systems, who will also be providing lunch.
All members and non-members are invited to the event.
The event will start at 11:30 AM, at 11:50 will be the welcoming, some announcements, introductions of those attending and presenting, and the main discussion. The meeting will adjourn at 1:30 PM.
What: 1st Thursday Monthly Lunch Program
When: Thursday, October 6th, 11:30 AM to 1:30 PM
Where: Cape Fear Club, 206 Chestnut St. Wilmington, NC.
Why: Networking, Education and CEU's for Professionals involved in Residential Design and Construction.
Who: Sam Guidry, RA, NCARB, AIBD
samguidry@hotmail.com
910.471.4721
---
Learn to be More Efficient in SoftPlan.
October 4th – 7th: Intermediate SoftPlan
You've gone through the Quick Start beginner course, now it's time to become a truly efficient user with the Intermediate class.
Just like the previous course, this course is online and only takes a couple hours per day for four days.
Aside from learning the ins-and-outs of SoftPlan to really improve your work flow, you'll learn:
Drawing in 3D
Profile mode
Controlling visibility
The Step Wall command
Multi-floor plans
Decks
Room mode
Detailing sections, elevations, etc
And more!
Click here to get signed up for this live online training.
October 18th – 21st: 3D
3D rendering is common practice, and if you're designing buildings, your clients are going to want to see the renders.
Make it easy on yourself by investing some time into learning to properly render 3D models of your designs in SoftPlan.
Just like the previous course, this course is online and only takes a couple hours per day for four days.
You'll learn some tips on creating models and plans, as well as:
How to generate a 3D model in SoftPlan
How to modify and assign textures
How to use the Go To Room command
How to add furniture
And much more!
The investment for this online training is $195 and is limited to 14 (online) seats so sign up now. Click here to register.
Future SoftPlan courses include:
November 1-4: Roof
November 15-18: Quick Start
December 6-9: Intermediate
We'll be discussing them in future MondayMINUTE but if you're too excited to wait, you can sign up for any of them here.
---
Learn How Virtual Reality and Augmented Reality Affect Your Job.
Virtual Reality + AR Expert Panel
October 4th at 11:00 AM EST
Augmented and Virtual Reality (AR and VR, respectively) will take over the jobsite soon. Are you prepared?
Generally, people hate change when it comes to their job. Change means having to learn something new, which takes time and ultimately money. It throws off your workflow and decreases efficiency for the period of time it takes you to transition.
But it's inevitable and if you try to fight change, you will lose in the end.
Virtual blueprints, rfi's and design renderings with AR and VR are the future, and not too far in the future. Soon, you'll be able to give tours of a job site right from the conference room of your office.
Industry experts Cody Nowak of Martin Bros., Russ Alford of Turner Medical & Research Solutions, and Andy Beall of WorldViz, will teach you how to leverage AR/VR technologies to enhance your job site.
Click here to get registered for the free training.
Track and Verify: The Keys to Construction Progress
October 12, 2016 at 11 AM PT
Construction managers need to have an in depth understanding of a project, from the analysis reports to any small details they observe themselves.
This webinar will have Skylar Lee, Traylor Bros., Inc.; Corrine Ambler, McCarthy Building Companies, Inc.; and Tom Sawyer, Engineering News-Record. They'll be sharing their experiences and advice on strategies, technology, and resources to be a better project manager.
Click here to register.
Field Financials: Unleash Your Project Teams
October 20, 2016 at 11 AM PT
You're not always in the office, but you still need to be able to manage your businesses constantly changing financial situation. Sometimes, you need to make a decision and don't have all the data. At least, not the most up to date data. Things change while you're in transit from the office to the meeting.
You need this webinar.
Learn about the tools and technology to help you keep track of and assess financials whether in the office, on a job site, or in a meeting.
This webinar is great for business owners, executives, general contractors, construction managers, and anyone who works within this industry.
Click here to register.
Make sure you're watching your email inbox for more Procore training in a future MondayMINUTE.
---
(Video 6) Free project management video series by BlueTurtleCM.
This project management video series provides architects with resources, advice, and support on design fee proposals and contract negotiations.
This was a weekly series of short videos, most of which are less than 10 minutes long, that is now complete and can be watched altogether or as spread out as you like. No need to wait for next week's episode.
Last week, we talked about the fifth episode, which taught us how to craft a great contract whether you're an architect or a building designer.
The sixth episode is on Construction Costs.
When proposing your design fees, it's important to know what's going on with the current state of construction costs.
Construction costs play a big role in the process for both you and the client, so you'll need this webinar to get caught up. These tips and tricks could change the entire way you do your business — in a good way.
You'll Learn:
Your role in providing construction cost advice
Where to find free construction cost data
Options for paid data
And more!
Click here for Episode 6.
Next week, we'll take a look at Episode 7 – Design Fee Negotiations.
These short videos are a smaller version of a recent series of workshops hosted by BlueTurtle Consulting. This series of workshops taught how to write proposals that will increase your fee levels, raise conversion rates, and eliminate scope creep.
The workshops are over now, but you can check out their website periodically to find out when future workshops will be held, or just ask them! You can email Emily@blueturtlemc.com or call 855-661-4270 (Toll Free).
And of course, we'll keep you updated as soon as we know, so remember to check your inbox every Monday for the MondayMINUTE.
---
Welcome new AIBD members!
Please help us welcome those who joined or rejoined AIBD this past week.
Sean Adams
Robert Barber
Jacob Bowder
Robert Brewer
Patrick Duncan
Gina Eairheart
Lance Gibson
Christopher Kirk
George Kraus
Stephen Land
Nathan Long
Danielle Metzger
Jane Minihan
Caeley Nuss
Aaron Schroeder
Brandon Simon
Zackery Singleton
Elijah Triche
Christian Venzor
MO
KS
MO
MO
MO
MO
MO
MO
MO
MO
MO
MO
MO
MO
MO
MO
MO
MO
MO
Student
Student
Student
Student
Student
Student
Student
Student
Student
Student
Student
Student
Educator
Student
Educator
Student
Student
Student
Student
We are pleased you have chosen AIBD as a resource for professional and personal growth. Membership provides technical information, advocacy, professional networking opportunities, as well as participate in programming sessions offered at various conferences throughout the year. All designed to help advance your career.
Visit "SearchHomeDesigners.com" to reach out and exchange information with other professionals in the building designer industry supporting the AIBD mission.
---
GreenHome Institute has a few free CEU webinars coming up!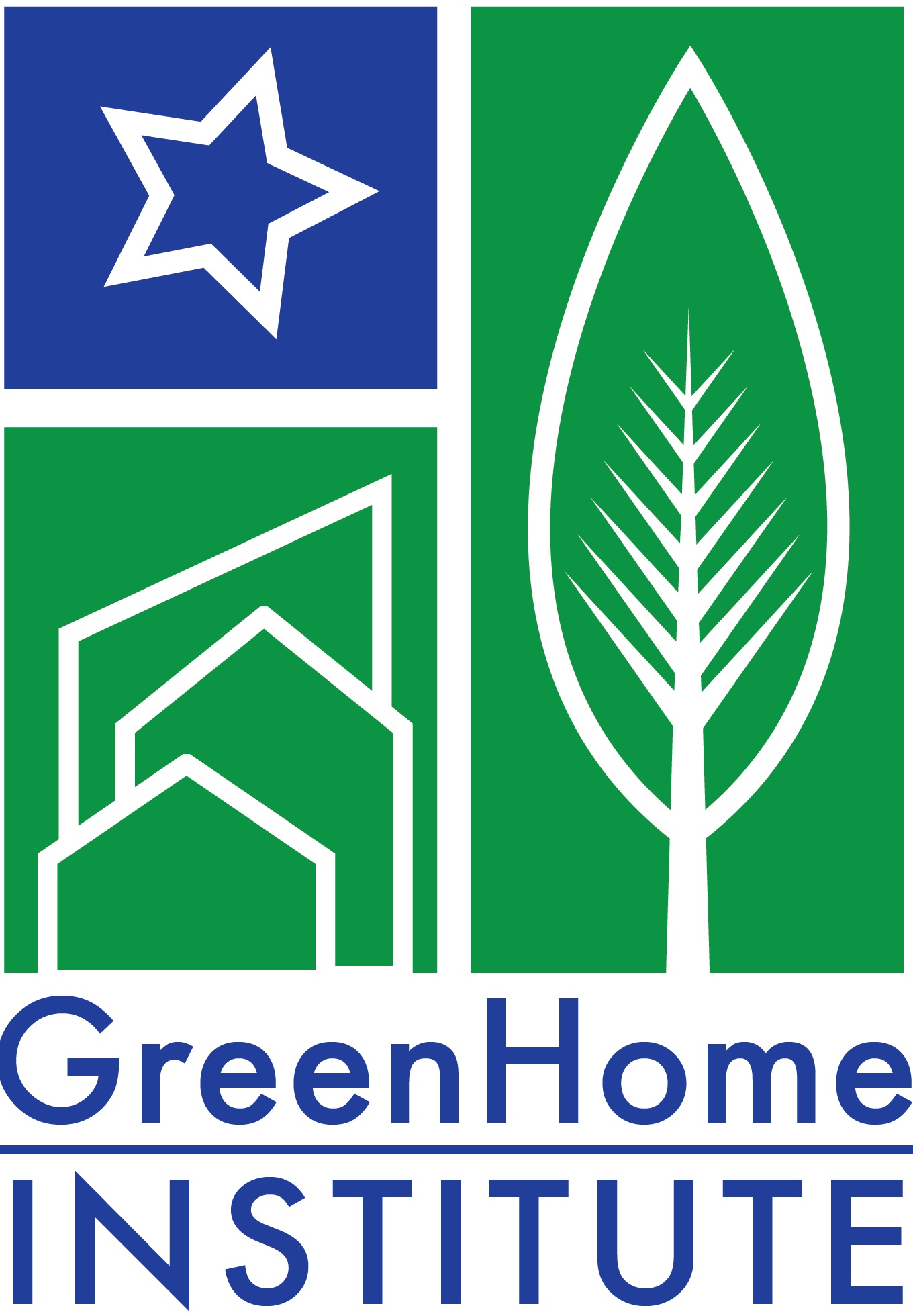 "Why are new Indoor Air Quality metrics needed?"
October 5th 12:00 PM – 1:00 PM EDT
Indoor air quality is directly linked to your health, cognition, sleep quality, and productivity. It's important to make sure the air quality in your home is safe for you and your family.
Learn how poor indoor air quality impacts these aspects of your life, as well as your annual energy costs.
Improve health, productivity, and cognition while meeting current ventilation standards.
You'll Learn…
How carbon dioxide (CO2) and Volatile Organic Compounds (VOCs) affect human performance.
How to minimize human productivity degradation.
New IAQ metrics that estimate human productivity in relation to CO2 and VOC levels.
How to compare those metrics for both conventional homes and smart homes.
And more!
AIBD CE Credits will be available, as well as credits for various other CEUS.
Register here.
An introduction to why breathable wall systems
October 12th from 12:00 PM – 1:00 PM EDT
Ever heard of "Sick Building Syndrome?" It's caused by using airtight polyethylene vapor barriers and other artificial building materials.
There is a far healthier solution: an all natural, self-regulating, electromagnetically balanced material that diffuses moisture and air pollutants.
They're called "breathable wall systems" and you can learn all about how they benefit your business and designs in this free webinar.
You'll learn:
How breathable wall systems improve health
How conventional wall systems impact safety
How to explain to others the benefits of natural building materials
And more!
Click here to register.
Introduction to Energy Star For Homes HVAC Credentialing
October 19th from 12:00 PM to 1:00 PM EDT
It's petty common that a job require a high-performance HVAC contractor. How can you tell if someone knows their stuff? If they have HVAC credentials, you'll know they're worth hiring.
Learn about the Energy Star New Homes Credential program and, if you're interested, get started on your credential by attending this webinar. You'll receive credit for the first of four modules, as well as a discount on your first year membership.
Or, just attend to keep up with what's going on in the industry. Even if you're a building designer, you'll learn something from this webinar that will improve your work.
You'll learn:
The value of Energy Star programs and HVAC Credential
The new technical requirements of the Energy Star checklists as well as certification requirements
How to design and install the highest quality HVAC systems
And more!
Click here to register.
---
An Education Joint Venture by GOBA and AIBD
The Greater Orlando Builders Association (GOBA) and the American Institute of Building Design (AIBD) are proud to announce an education joint venture: "Builders in the BIM World".
This free breakfast and learn will have a panel by Joe Sirilla, AIBD Central Florida President, Senior designer Keese Associates; Oxann Hill, Andersen Windows; and Veleda Miller, Graphisoft BIM Consultant.
There will be limited seating, so please RSVP by October 12th, 2016.
Where:
GOBA Headquarter
1953 Clayton Heritage Way
Maitland, Florida 32751
When:
Thursday, October 13th, 2016
8:30 AM to 10:00 AM EST
Doors open at 8:00 AM
Who:
Joe Sirilla
Joe.Sirilla@gokeesee.com
(407) 480-8627
---
Triad Chapter Meeting on Thursday October 13th, 2016.
David Graham with Therma-Tru Doors & Fypon will talk about key brand differentiators, market trends, and adding value through door systems. He will also be presenting information on utilizing Fypon to further define home styles and add curb appeal.
Lunch will be provided.
Where:
Pella Window & Door
220n E. Seneca Road
Greensboro, N.C. 27406
When:
Thursday, October 13th, 2016
11:30 AM to 1:00 PM EST
Who:
RSVP Dan Huckabee at 336-282-3777
dan@huckabee-associates.com
---
Humor for your Monday!
If you've spent any time explaining it's a scale, not a ruler…
…You may be a Residential Designer!
This week's joke by Steve Mickley, AIBD Executive Director.
"You may be a Residential Designer" Jokes were created by Allen M. Beaumont, Jr.
http://badesignstudios.com/
Allen began his professional career in 1988 as a Project Coordinator for a large commercial design firm in Winter Park, Florida. Allen's responsibilities gradually expanded and eventually included managing the daily operations of the Residential Design and Development Department.
In 1997 Allen established B&A Design Studio, Inc. and for the last 20 years his award winning firm has been recognized as the preferred source for national home builders as well as custom home builders. He served as President of American Institute of Building Designers for the Florida Society in 2004 and 2005. He is a Certified Professional Building Designer through NCBDC and is a Certified Residential Contractor in the state of Florida.
---
CLICK HERE and to learn more about AIBD events!