The ARDA program promotes innovation, creativity, excellence and sheer possibility. Who doesn't want to be aligned with those? And winning, of course, brings validation and acclaim. But it's not all about the glory. There is actually a business case to be made for entering an awards program—whether you you are recognized or not.
Reason #1 – Practice: How many times has a client asked to see your portfolio? Take your project out of the (virtual) flat files and into a public setting. Build your portfolio and display your credibility. Preparing for a competition forces you to organize, document, and articulate your value and message.
Reason #2 – Marketing: Collecting photo assets, crafting a concise project description and responding to other entry requirements requires an investment in time. That's why it's a good practice to devote just a little more effort and have your submissions to work double-duty for you. Post it as a case study on your website, translate it into a shorter blog or social media post, send out an e-newsletter featuring the project or even use it as the basis for a press release to local and national media. It also represents a tidy media package to present to design publications that may think your project is great (especially if it aligns with an editorial calendar).
Reason #3 – Winning: This is the most obvious benefit, of course. No doubt, your ability to add the words "award-winning" in front of your name or project leads to attention, respect and ultimately more business. The awards that offer the most credibility and prestige are those with established reputations and longevity in a field of design or expertise—such as the American Residential Design Awards.
Reason #4 – You still can enter! Visit www.ResidentialDesignAwards.com to download the registration form and category descriptions.
Then, watch…
How to put together a winning entry.
Download a one hour tutorial presented by long-time ARDA judge and personal house plans marketing consultant, Hillary Gottemoeller. In this video, Hillary shares examples of the good, the bad and the ugly. You deserve the credit, invest 60 minutes and learn how other ARDA winners earned it.
CLICK HERE to watch the video.
---
Announcing, last week's new members!
Please help us welcome those who joined or rejoined AIBD:
Charles A. Bado
Andrew Sheldon
Gerald E. Tuggle
MA
NJ
OH
Associate
Professional
Associate
We are pleased you have chosen AIBD as a resource for professional and personal growth. Membership provides technical information, advocacy, professional networking opportunities, as well as participate in programming sessions offered at various conferences throughout the year. All designed to help advance your career.
Visit "SearchHomeDesigners.com" to reach out and exchange information with other professionals in the building designer industry supporting the AIBD mission.
---
SW Florida Summer RIPPLE* – Tuesday, March 17.
Below is a general outline of topics the AIBD Southwest Florida Chapter will be discussing at this week's *Residential Industry Professional People's Lunch and Education event. The agenda is open and flexible. There will be time for questions and possibly some additional topics. The gathering is hosted by Window Classics at their Bonita Springs headquarters.
Window Classics history.
Marvin Windows background.
Why we meet Florida building codes.
Why we meet Florida energy code
Products for Florida market.
Contemporary products for Florida market.
To view Event Brochure, CLICK HERE
Date: Tuesday, May 17, 2016
Time: 12:00 to 1:30-ish EDT
Location: Window Classics, Corp., 24850 Old 41 Rd., Suite #7, Bonita Springs, Fl. 34135
Cost: Complimentary (including lunch)
RSVP: Mark Sereghy by calling 239-633-9427 or writing to msereghy@windowclassics.com
---
Low Country RIPPLE – Wednesday, May 18th.
Copyright law…need we say more? Make time to attend the Low Country Chapter's Residential Industry Professional People's Lunch and Education event and learn how to protect your work.
To view Event Brochure, CLICK HERE
Date: Wednesday, May 18, 2016
Time: 11:45 am to 1:00 pm EDT
Location: Panini's on The Waterfront, 926 Bay Street, Downtown Beaufort, SC
Cost: $5
RSVP: chapter president, Paul Cole – pcole@coledesignstudio.biz
---
Central Colorado Chapter RIPPLE – Friday, May 20.
Open topics include: the new AIBD and electing new Central Colorado officers
Also, get the latest on the AIBD Denver Conference this summer, the proposed AIBD Denver Metro Chapter, the online NCBDC test, Habitat for Humanity Volunteer day this summer, updates from the High Performance Homes Team, the Copyright Task Force, and the new AIBD Magazine, plus the 2016 AIBD Central Colorado Chapter Designer of the Year.
When: Friday, May 20, 2016
Where: LGA Studios, 201 E. Las Animas Street, Suite 113, Colorado Springs, CO 80903, 719.635.0880
Time: 12:00 p.m. to 1:00 p.m. MDT
Cost: Contact the chapter for details
RSVP: Chapter President, Bernie Kern – bbkerndesigns@q.com or (719) 375-4956
---
Green and sustainable remodeling trends – free webinar next week.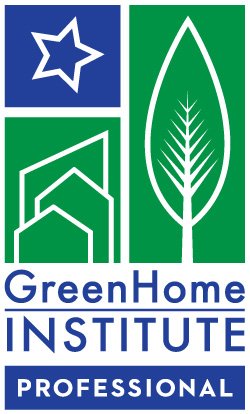 Brett Little, CGHP and Executive Director of the GreenHome Institute for a National Association of the Remodeling Industry is hosting a 1-hour webinar covering an introduction to the new Certified GreenHome Professional (CGHP) NARI Green certificate. This course will cover an introduction to the on demand /open book program, how to become a CGHP, what the benefits are and how it can help you utilize certification and labeling tools such as GreenStar and/or the Department of Energy's: Home Energy Score in a way to make more sustainable projects for your clients.
Date: Tuesday, May 24, 2016
Time: 12:00 to 1:00 p.m. EDT
Cost: Complimentary
---
How to honor those who have notably contributed to building design.
The AIBD College of Fellows has announced their next induction ceremony at the American Residential Design Awards dinner at the Colorado Governor's Mansion in Denver, CO on August 27, 2016. Nominations for Fellows are accepted at any time but to be considered for the coming induction, nominations must be in on or before June 30, 2016. Only AIBD Professional members may nominate another member for consideration.
The honor of membership in the College of Fellows is bestowed upon a Professional member of the American Institute of Building Design who is certified by the National Council of Building Designer Certification and has notably contributed to the advancement of the building design profession by excellence in design, or by excellence in design in combination with excellence in education, literature or public service.
CLICK HERE to download a nomination package.
Contact the College of Fellows Chancellor Jannis Vann by writing college@AIBDmember.org.
---
SoftList class will be held May 17 – 20.
SoftPlan's SoftList class will teach you how to get SoftList to count materials exactly the way you want. Classes meet from 9:00 a.m. – 10:30 a.m. CST.
You'll learn how to generate a Material Takeoff Report, analyze existing formulas, create new formulas, and much more, all from the convenience of your own office. At the end of the course you'll have the knowledge you need to win more jobs with better cost control. See a full itinerary and visit their website for more class offerings.
Each class is $195.00 per person. Classes fill up fast, register today.
phone 800-248-0164
email sales@softplan.com
---
AIBD scholarships available until June 30th.
Student members and children of Professional members qualify for scholarships.
The American Institute of Building Design's College of Fellows awards two scholarships each year, the College of Fellows Memorial Scholarship and the Annette Farmer Memorial Scholarship. Each scholarship recipient is awarded $1000 and they are named at the American Residential Design Awards Gala, August 27, 2016 at the Colorado State Governor's Residence in Denver, CO. The deadline to apply is June 30, 2013.
For more information, qualifications and applications, CLICK HERE.
---
Does heat pump and A/C condenser locations matter?
SOURCE: Norbord Ι North America
Does your heat pump or air conditioner condenser need to be installed outdoors? Some installers believe that placing these systems in a garage or attic space may make the system more efficient by decreasing the difference in temperature. But it's precisely because of these disparate temperatures that you should place your heat pump and air conditioner condenser outside.
These systems work when the condenser exchanges heat with the surrounding air. If placed outside, the condenser has an ever-changing supply of fresh air to utilize for cooling or heating. In a closed space, the limited amount of air reduces the efficiency of the condenser.
If you put a condenser in the attic or garage space, it will cause that space to heat up in the summer and that heat will radiate back inside the home. In the winter, these spaces will cool down and, because heat moves to colder spaces, this can work against you. Installing these systems in a garage or attic will reduce efficiency and may void the manufacturer's warranty.
Placement of the condenser systems is important. Ensure that they are placed in areas which enjoy a good air flow and are shielded from hot afternoon sun. Avoid planting vegetation around units or installing too many units close together where air circulation will be negatively affected. The east or north sides of the home are preferable. Placing them in preferred places may extend the life of the equipment and make your home more comfortable.
Get all the latest news and industry tips straight from Norbord delivered to your email. We won't send you spam and only send at most two updates per month. Your privacy is important to us; your email will remain confidential and will not be shared with any other parties.
---
How to become a FORTIFIED-Wise Professional.
The AIBD, Cape Fear Chapter and Town of Carolina Beach Building Inspection Department are presenting a FORTIFIED-Wise training program in Carolina Beach, NC. The FORTIFIED Wise™ Associate and Professional demonstrates a solid understanding of FORTIFIED Home™ building principles, construction practices and verification requirements. It's ideal for contractors, product manufacturers, building officials, insurance professionals, students, real
estate professionals, or anyone who wants to increase their knowledge of FORTIFIED Home™ and IBHS.
Professional candidates must have a current license or certification in a related field (CPBDs qualify). See registration website for more details.
When: Wednesday, May 25, 2016
Where: Carolina Beach Town Hall, 1121 N. Lake Park Blvd, Carolina Beach, NC
Time: 8:30 am to 5:00 pm EDT
Cost: $300 (Associates)/$400 Professionals
CLICK HERE for more details and to register.
---
Did you know? You have a personal profile at www.AIBD.org.
If you received an email about this blog, you have a profile in the AIBD database. Members are naturally subscribed, but non-members can subscribe as well. Anyone who takes advantage of a free offering by AIBD, such as the First Tuesday @ 2:00, is entered into our database and a profile is created. Now that you know, let us show you how to update your mailing address, add all the designations you've earned, let others know your social media handles and more.
To access and manage your profile, visit www.AIBD.org and click "Member Center" at the top of the page. When you arrive to to the Member Center landing page, click the "Log In" tab. If you are logging in for the first time, the system will recognize you by using the email address AIBD has on file for you. However, you will have to click the "forgot password" link to set up your personal password for the first time.
For more information and illustrated instructions, click HERE.

AIBD members, work and life never stand still….. Neither should your PC! Now is the time to upgrade and save instantly up to 38% off Select Lenovo PC Desktops, Laptops, Tablets, and Accessories that keep you in motion.
Visit: www.lenovo.com/lsp
Call: 1-800-426-7235, ext. 3569 (M-F: 9am-9pm EST, Sat: 9am-6pm EST)
---
AIA starts Thursday, attend compliments of VELUX.
Stop by the VELUX booth, #1747, and speak with a daylighting expert to learn about:
Energy efficient daylighting strategies that bring in more natural light WHILE reducing your overall square footage of glazing
How fresh air skylights can be the most efficient way to provide natural ventilation to a home
The latest innovations in solar powered fresh air skylights, solar powered blinds, Clean, Quiet & Safe glass, and VELUX's Modular Skylight System.
And be introduced to the VELUX Dynamic Dome – A Revolution in Commercial Skylights!
Use promo code INVITE1 for your free expo pass. Click here for a FREE invitation.
---