---
Announcements
---
Learn what's needed when specifying products in this free webinar.
Free webinar – Specifications: What's really needed? AIBD's monthly First Tuesday @2:00
Joining us this month as our panel of manufacturer representatives and specification experts is Lori Zito of Mitek, USP, Hardy Frame; Mark Johnson of Amarr Garage Doors, a division of Entrematic; and Wayne Sanderson of the Tapco Group by Boral.
There are many factors to consider when specifying products. Join us for the First Tuesday @ 2:00 (p.m. EDT) and our panel of Corporate member to investigate the following questions.
What is your liability if you specify a product?
What is your liability if you don't?
Is the CSI format right for residential projects?
What format do you find most useful?
How can the manufactures help you more?
You won't want to miss this one!
Date: Tuesday, August 1, 2017
Time: 2:00 to 3:00 p.m. EDT
Credits: 1.0 AIBD Prime Credit
---
Last day to vote on this year's American Residential Design Awards Global Choice award!
It's that time of year where we prepare for the AIBD Summer Conference (more on that below), which means we're also preparing for the American Residential Design Awards (ARDA).
Last week we opened up voting for the Global Choice award.
The best part about the Global Choice award is that anyone can vote from anywhere in the world! You don't have to know anything about design, you don't have to sign up for an account anywhere, and of course it costs absolutely nothing. There's no reason not to head over there right now and vote for your favorite!
Click here to view this year's Global Choice entries.
Voting has been extended and now ends on July 25th (that's tomorrow!). The winners will be announced at the AIBD Awards Gala on August 11th at the Academy of Medicine at Georgia Tech in Atlanta, GA.
The American Residential Design Awards is sponsored by Portfolio Home Plans, an online home plan resource developed for builders by designers. They offer thousands of high-quality home plans in an easy-to-use web portal that gives you and your customers access to conceptual plans, home plans with full construction documents all without leaving your website.
---
Absolute last chance for AIBD Summer Conference Hotel Discount.
Summer is coming quickly, which means the AIBD Summer Conference, and American Residential Design Awards gala dinner, will be here before you know it.
This year, the conference will be in Atlanta, Georgia, on August 10th and 11th. The event will be held at the Georgia Tech Hotel and Conference Center on both days. Today, July 24th is the extended deadline to reserve your hotel room.
Friday evening, August 11th, will be The American Residential Design Awards gala dinner at the Academy of Medicine.
Make sure you download the free AIBD smartphone app, available on both the Google Play store and the iOS App store.
For more information about this conference and to register, check out the AIBD website.
Curtains are a breeze in SketchUp.
AIBD 2016 Summer Conference speaker Michael Brightman hosted a free online help session for SketchUp. If you missed it, he posted the recording (below).
In his June Office Hours session, he ran through a demo on how to create custom wavy curtains in SketchUp and Lumion. While it's super easy to search for detail objects like curtains in the 3D Warehouse and FormFonts, we often don't realize how easy it is to create these custom details from scratch.
Click here if the embedded video doesn't work.
You can pick up ConDoc at CONDOCTools.com*.
For more information on the event, check out Mr. Brightman's website.
*This is an affiliate link.
---
---
Events
---
AIBD's 2017 Annual Meeting of the Members.
There will be a meeting of the Members of the American Institute of Building Design on Thursday, August 10, 2017 at 11:30 a.m. to 1:30 p.m. (EDT) at the Georgia Tech Hotel and Conference Center – 800 Spring St. NW, Atlanta, GA 30308.
A group rate has been arranged with the hotel. The group rate will end on July 18, 2017 (that's tomorrow!) or when the room block fills up, whichever comes first. Visit the www.AIBD.org/summer-conference page to reserve your room.
---
---
Training
---
Upcoming Cadsoft events for the months of July and August, 2017: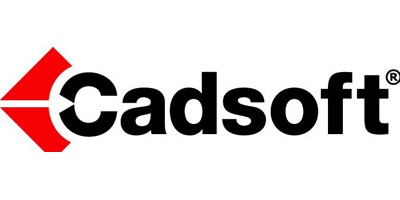 Webinar: Schedules
Envisioneer has the ability to create various types of schedules. Learn how to create, customize and insert a variety of schedules.
When: July 25, 2017 @ 2:00 pm – 3:00 pm (Eastern)
Where: Online
Cost: Free
---
Webinar: Renderings & VR
Learn how to edit:
Material Properties
Lighting
Rendering Settings
Navigate in VR mode
When: August 1, 2017 @ 2:00 pm – 3:00 pm (Eastern)
Where: Online
Cost: Free
---
Webinar: Presentation Drawings
Learn how to insert views of the model on to a working drawing sheet to create a presentation drawing.
When: August 8, 2017 @ 2:00 pm – 3:00 pm (Eastern)
Where: Online
Cost: Free
---
Webinar: Understanding Scale
Learn the following tools:
Inserting a titleblock at a different size and scale
Inserting Views at various scales
Dimensioning & Text on scaled drawings
When: August 15, 2017 @ 2:00 pm – 3:00 pm (Eastern)
Where: Online
Cost: Free
---
Webinar: Kitchen Design
Learn how to insert:
Kitchen Builder Wizard
Inserting Individual Cabinets
Customizing Cabinets
Inserting Custom Kitchen elements
When: August 22, 2017 @ 2:00 pm – 3:00 pm (Eastern)
Where: Online
Cost: Free
---
Webinar: Envisioneer V13 Feature Preview
Join us as we unveil the new features of Envisioneer V13! Get a demonstration of all of the new tools to build your productivity with the software.
When: August 29, 2017 @ 2:00 pm – 3:00 pm (Eastern)
Where: Online
Cost: Free
---
Dallas Envisioneer Beginner Training Class.
August 1, Dallas, TX.
Learn how to build a BIM model and extract the working drawings, renderings, bill of materials and RESchek data from it. A full day of learning. The day before Sunbelt Builders Show. Register here.
Nashville Envisioneer Beginner Training Class.
October 24, Nashville,TN.
Learn how to build a BIM model and extract the working drawings, renderings, bill of materials and RESchek data from it. A full day of learning. The day before the Remodeling Show. Register here.
---
SoftPlan online training for 2017
2017 SoftPlan Training Dates
August 15th – 18th – Quick Start Class
August 22nd – 25th – Intermediate
September 12th – 15th – SoftList
September 19th – 22nd – 3D Modeling
October 3rd – 6th – Roof
October 17th – 20th – Quick Start Class
October 24th – 27th – Intermediate
November 7th – 10th – SoftList
December 5th – 8th – Quick Start
December 12th – 15th – Intermediate
Click here to get signed up for any of theses live online trainings.
---
Upcoming FREE GreenHome Institute events and training!
Join the GreenHome Institute for a nearly month-long tour of Green Built residential projects throughout the Midwest. They'll take you behind the scenes, and sometimes behind the drywall, to meet the homeowners, builders, designers, raters and project teams who are committed to making better green certified homes happen.
Register now to get notified of tour times and the Facebook Live videos. Tour times may change, so notices will be sent out to all registrants.
Any other updates will be reflected in future MondayMINUTE posts.
Here is the tentative schedule:
7/24

09:00 am – Whittier downtown Minneapolis Zero Energy Capable LEED renovation
12:00 pm – Roseville New Built LEED V4 Platinum & Zero Energy Capable home
05:30 pm – Carbon Zero GreenStar Gold Home Renovation

7/25

Early – Passive GreenStar Home
WI Multifamily LEED behind the drywall

Right Sized Grand Rapids Urban Living
Continuing Education Units (CEUS)
AIA(HSW)
NARI Green
Certified Green Professional (CGP)
AIBD
Certified GreenHome Professional (CGHP)
May be applicable to your state-based design or contractor license
---
National Association of Realtor's 2017 Sustainability Report Recap – How to Sell Green – Free CEU Webinar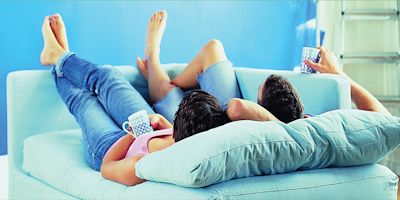 Recent research points to continuous shifts in market interest as it relates to sustainability. This webinar highlights the REALTORS and Sustainability 2017 Report that points to market opportunities for a variety of industry professionals.
You'll learn …
Why consumers want products and systems that make for a comfortable living space but also reduce energy costs.
How to communicate and explain the benefits to buyers (e.g., cost savings, comfort, walkability).
How to harness existing resources to show the growing demand for eco-friendly homes, products and systems.
And more!
When: October 4, 2017, 12:00 pm – 1:15 pm (Eastern)
Where: Online
Cost: Free
---
The Complete Beginner's Guide To Email Marketing for Building Designers
Email marketing is, in the most basic definition, using email to generate revenue.
Despite the fact that we all get way too many emails every day, it's still the best way to reach your customers.
You can use it to build trust and authority while warming up your customers to purchase your services (or products, if you're selling plans on your website).
Learn more about email marketing for building designers by signing up for the free email course:
Free Email Marketing for Building Designers Email Course
You'll also receive our latest content by email.
---
---
Miscellaneous
---
Welcome new AIBD members!
Please help us welcome those who joined or rejoined AIBD this past week.
Mark Berton
Arthur DePaolo
Angel Silva
PA
FL
TX
Professional
Professional
Professional
We are pleased you have chosen AIBD as a resource for professional and personal growth. Membership provides technical information, advocacy, professional networking opportunities, as well as participate in programming sessions offered at various conferences throughout the year. All designed to help advance your career.
Visit "SearchHomeDesigners.com" to reach out and exchange information with other professionals in the building designer industry supporting the AIBD mission.
---
AIBD launches new industry e-newspaper.
Want to know what's going on in your industry but don't have time to surf the web, follow Twitter, or sift through the useless posts on Facebook? Now you can. We'll filter out the senseless stuff and deliver relevant industry news, trends and ideas directly to your inbox every weekday. Subscribe today for FREE.
The #HomeDESIGN Professional Daily is a content curation subscription that turns socially shared industry news into a useful online newspaper. Last week's editions included the world's first smart streets, a 3D printed office of the future, how small firms keep up, and more. The paper is organized in sections – Science, Business, Technology, Environment, plus daily sections. There are instructional videos, interviews and inspirational photographs.
---
Robots can now tell you where your packages are, thanks to UPS.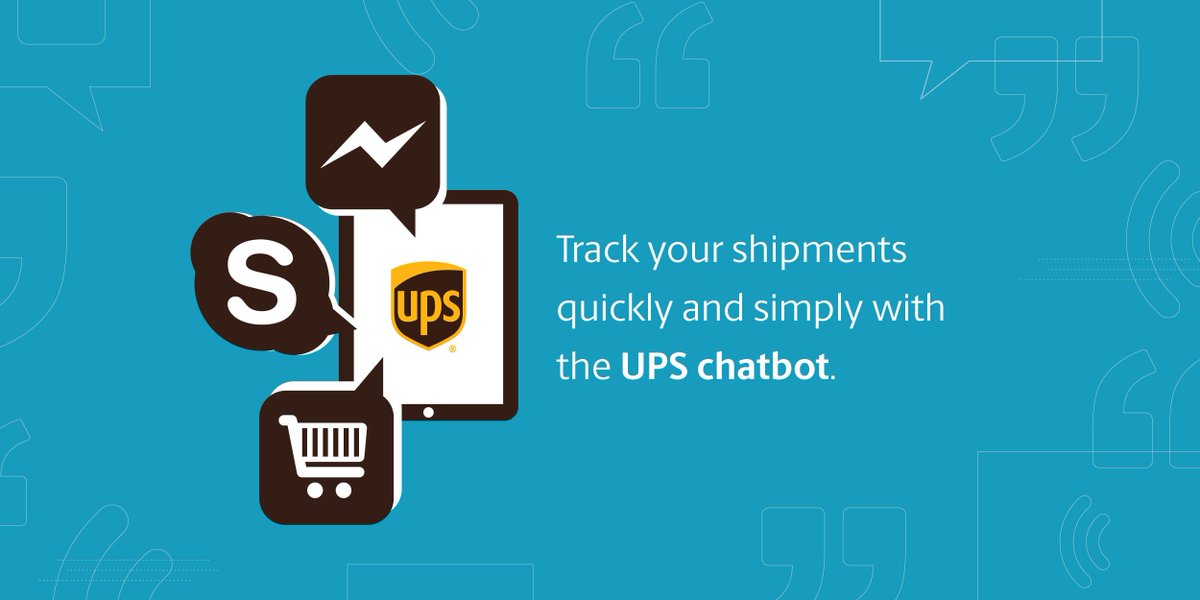 Doing some shipping? Now you don't even need a tracking number. Ask the UPS Chatbot!
Plus, put the power of expert shipping to work for you. Visit www.savewithups.com/aibd for special member rates.
---
Motivation for your Monday!
The entrepreneur always searches for change, responds to it, and exploits it as an opportunity. – Peter Drucker
---
Follow the new AIBD Facebook Page!
We've built a new AIBD Facebook page, which is now live.
We have closed our AIBD Facebook group, so make sure you're following the official page.
Click here to go to the page now.
---
---
---
CLICK HERE and to learn more about AIBD events!