Building Green: Green Roofs Have A Head Start
If your customers are looking to build green, local building codes can be major roadblocks to their plans. However, one type of green construction seems to be getting better traction in urban building codes. Namely, the green roof.
According to a recent article in the Construction Dive, there are all sorts of municipal regulations that contradict green building techniques thus preventing the average homebuyer from building the green-home-of-their-dreams.
For more information, check out this blog post on the Open Joist Triforce website.
If you have any questions, feel free to contact expert Mike Beauchamp at 1-800-263-7265 or mike@ojtriforce.com
---
Info on the AIBD Central Florida Chapter Meeting on June 7th, 2017.
The AIBD Central Florida Chapter is happy to announce another education class between the Greater Orlando Builders Association and the Central Florida Chapter American Institute of Building Design, presenting: FYPON.
Fypon will be reviewing their latest product lines, describe their FREE Design & Takeoff service as well as their C.E.U. Course. Full size examples will be exhibited.
Everyone is welcome to attend, members or not.
Free food and beverages! Please RSVP as soon as you can.
When: Wednesday June 7, 2017 from 11:00am – 1:00pm
Where: Greater Orlando Builder's Association
1953 Clayton Heritage Way
Maitland, FL 32751
Who (to RSVP): via email to joe.sirilla@gokeesee.com by Monday June 5, 2017
---
June 14th National Capital Tour
Please join our aspiring chapter for lunch and a walking tour of the beautiful Del Ray neighborhood in Alexandria, Virginia.
The tour is lead by architect and AIBD Professional Member, Gaver Nichols, who will showcase 30 years of his work in the community.
See modern additions, an adaptive reuse, modern lofts, renovated homes and infill housing.
Space and parking is limited, PLEASE RSVP using the link below.
For more information and to register: CLICK HERE.
* Residential Industry Professional Peoples' Lunch and Education. Our way of saying, Lunch and Learn. Because, "A little ripple goes a long way."
---
Apply for AIBD scholarships today!
Student members and children of Professional members qualify for scholarships.
The American Institute of Building Design's College of Fellows awards two scholarships each year, the College of Fellows Memorial Scholarship and the Annette Farmer Memorial Scholarship. Each scholarship recipient is awarded $1000 and they are named at the American Residential Design Awards Gala, August 11, 2017 at the Academy of Medicine at Georgia Tech, Atlanta, GA. The deadline to apply is June 30, 2017.
For more information, qualifications and applications, CLICK HERE.
---
College of Fellows seek nominations.
The AIBD College of Fellows has announced they will be performing an induction ceremony at the American Residential Design Awards dinner at the Academy of Medicine at Georgia Tech on August 11, 2017. Nominations for Fellows are accepted at any time but to be considered for the coming induction, nominations must be in on or before July 3, 2017. Only AIBD Professional members may nominate another member for consideration.
The honor of membership in the College of Fellows is bestowed upon a Professional member of the American Institute of Building Design who is certified by the National Council of Building Designer Certification and has notably contributed to the advancement of the building design profession by excellence in design, or by excellence in design in combination with excellence in education, literature or public service.
CLICK HERE to download a nomination package.
Contact the College of Fellows Chancellor Jannis Vann by writing college@AIBDmember.org.
---
AIBD Lowcountry Chapter RIPPLE Luncheon on May 24th.
Join us for a relaxing lunch aimed at promoting uncompromising professional values, presenting important and challenging ideas/issues, and encouraging a culture of friendship and responsibility among industry professionals.
We're back! After a couple of months off of our scheduled lunches we are back in full force.
This month join us for a presentation by Andrew Stanfield on VERSATEX Trim Board and some of their new products and what they can offer. This product is perfect for our climate and area. Don't miss this opportunity to show your clients a product that they will love.
Where:
Panini's on the Waterfront
926 Bay St
Beaufort, SC 29902
When:
Wednesday, May 24th from 11:45 AM to 1:00 PM
Who:
Paul Cole
843-525-1727
pcole@ColeDesignStudio.biz
---
Call for Entries is open, ARDA categories expanded!
Design Detail and Indoor Living have been added to the long list of categories in the American Residential Design Awards (ARDA) program. "The Design Detail category includes any single detail that is particularly unique or innovative." Karen Kassik-Michelsohn reports. Karen is serving for her first year as ARDA Committee Chairperson but brings with her years of awards program experience as former chairperson of the Best of American Living Awards (BALA), which is hosted by the National Association of Home Builders each year. She adds, "Indoor Living entries can be any type of interior space; a kitchen, bath, great room, study or finished basement can be entered if the design is unique and inspiring."
Deadline to enter – June 12, 2017
Visit www.ResidentialDesignAwards.com for program information.
All residential industry professionals are eligible to enter individual or collaborative projects. Entries previously submitted to ARDA are still eligible provided they haven't yet won recognition in the same category. Entries may be entered in more than one category (e.g. Custom Homes and Green Design) and all completed projects are eligible regardless of their completion date.
ARDA is the American Institute of Building Design's premier award program exhibiting design excellence in the residential building industry. It spotlights the most creative and innovative residential designers, builders, remodelers, architects, developers, land planners and interior designers in the nation. Every year, the awards program recognizes exceptional design in custom, builder model, pre-drawn and multifamily homes of all types and sizes, as well as remodeling, working drawings and projects "on the boards." As a leader in home design recognition, the ARDA awards program has grown over the years to include categories in green building, outdoor living and accessibility.
It's an awards program, not a design competition. Therefore, entries are not grouped in square footage or project value classifications. Judging is conducted by a panel of residential design and construction experts and is based on the quality of the entry and not compared to others in a category. However, one or more ARDA winners may be recognized as the overall best in their specific category.
CLICK HERE to register and submit your entries electronically, both at the same time.
---
Save the date! AIBD Summer Conference in Atlanta!
Summer is coming quickly, which means the AIBD Summer Conference, and American Residential Design Awards gala dinner, will be here before you know it.
This year, the conference will be in Atlanta, Georgia, on August 10th and 11th. The event will be held at the Georgia Tech Hotel and Conference Center on both days.
Friday evening, August 11th, will be The American Residential Design Awards gala dinner at the Academy of Medicine.
Make sure you download the free AIBD smartphone app, available on both the Google Play store and the iOS App store. You'll receive a notification when registration is open.
For more information about this conference and our other conferences, check out the AIBD website.
---
Welcome new AIBD members!
Please help us welcome those who joined or rejoined AIBD this past week.
Jose Barroso
Steven Bass
Dan Heid
Scott Liseno
Evan Page
Anthony Sinclair
TX
CO
MN
NC
UT
NC
Professional
Professional
Professional
Associate
Professional
Professional
We are pleased you have chosen AIBD as a resource for professional and personal growth. Membership provides technical information, advocacy, professional networking opportunities, as well as participate in programming sessions offered at various conferences throughout the year. All designed to help advance your career.
Visit "SearchHomeDesigners.com" to reach out and exchange information with other professionals in the building designer industry supporting the AIBD mission.
---
Upcoming Cadsoft events for the month of May: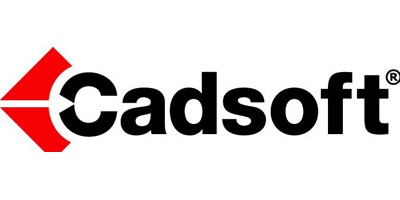 Webinar: Catalog Management
Learn how to customize your Catalog to include elements you use so they look, print and quantify to your customized needs.
When: May 23, 2017 @ 1:56 pm – 2:56 pm (Eastern)
Where: Online
Cost: Free
---
Webinar: Templates
Learn how a template can save you time.
Settings saved in a template
Where to save a template
Customizing titleblocks in a template
When: May 30, 2017 @ 2:00 pm – 3:00 pm (Eastern)
Where: Online
Cost: Free
---
San Diego Envisioneer Beginner Training Class.
June 27, San Diego, CA.
Learn how to build a BIM model and extract the working drawings, renderings, bill of materials and RESchek data from it. A full day of learning. The day before the PCBC show. Register here.
Dallas Envisioneer Beginner Training Class.
August 1, Dallas, TX.
Learn how to build a BIM model and extract the working drawings, renderings, bill of materials and RESchek data from it. A full day of learning. The day before Sunbelt Builders Show. Register here.
Nashville Envisioneer Beginner Training Class.
October 24, Nashville,TN.
Learn how to build a BIM model and extract the working drawings, renderings, bill of materials and RESchek data from it. A full day of learning. The day before the Remodeling Show. Register here.
---
SoftPlan online training for June, 2017
June 6-9: Intermediate
Just like previous SoftPlan courses, this course is online and only takes a couple hours per day for four days.
Aside from learning the ins-and-outs of SoftPlan to really improve your work flow, you'll learn:
Drawing a bay
Adding electrical details
Generating sections and elevations
Overview of Multi Drawings
And more!
Click here to get signed up for this live online training.
---
Upcoming GreenHome Institute webinars for May, 2017 (free)!
The Impacts of Storing Solar Energy in the Home to Reduce Reliance on the Utility – Free CEU Webinar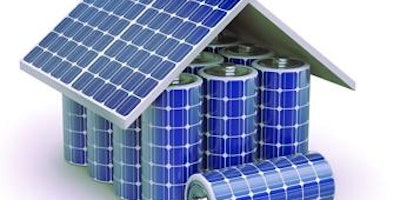 This course will present findings from the recent Nature Energy paper "The impacts of storing solar energy in the home to reduce reliance on the utility," by Robert L. Fares and Michael E. Webber from the University of Texas at Austin.
One of the most common arguments against solar power is that on rainy or otherwise not-sunny days, how will we get power? The truth is, on a normal sunny day, solar panels will take in far more power than necessary. What we need is better energy storage.
This study shows that a typical battery system could reduce peak power demand by anywhere from 8% to 32%. The battery system could also reduce peak power injectsion by anywhere from 5% to 42%.
In this free webinar, you'll learn this and more about "The impacts of storing solar energy in the home to reduce reliance on the utility."
You'll learn how adding home energy storage impacts …
Households' power demand and energy consumption.
Customers' bills under different utility tariffs.
Electricity system emissions.
And more!
When: May 24, 2017, 12:00 pm – 1:15 pm (Eastern)
Where: Online
Cost: Free
---
Building Resilient Communities – Climate proof residential property – Free CEU Webinar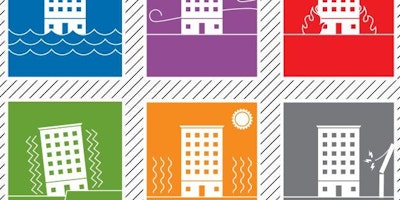 Investing in at-risk communities before disaster strikes is one of the most cost-effective ways to protect residents and property while strengthening their ability to weather the severe storms ahead.
In this free webinar, GreenHome Institute will be reviewing how to future proof your residential facility. They will provide an overview of the strategies from the Enterprise Strategies for Building Resilience and how they can be apportioned to a housing facility.
You'll learn …
Climate risks using leading national risk identification tools.
How to assess a facility's particular climate and emergency hazards./li>
How to future-proof your residential facility using mitigation and adaptation practices.
And more!
When: May 31, 2017, 12:00 pm – 1:15 pm (Eastern)
Where: Online
Cost: Free
---
Follow the new AIBD Facebook Page!
We've built a new AIBD Facebook page, which is now live.
We will be closing our AIBD Facebook group soon, so make sure you're following the official page.
Click here to go to the page now.
---
Humor for your Monday!
A crow was sitting on a tree, doing nothing all day. A rabbit asked him, "Can I also sit like you and do nothing all day long?" The crow answered, "Sure, why not." So the rabbit sat on the ground below the crow and rested.

A fox jumped on the rabbit and ate it.

Moral of the story: To be sitting and doing nothing, you must be sitting very high up.
Via Business Insider.
---
---
---
CLICK HERE and to learn more about AIBD events!