---
Announcements
---
Start the process to become a Certified Professional Building Designer today.
ATTENTION: We have extended the deadline to 11:45 PM Eastern on December 3rd so that you can have the weekend to finish up.
As a building design professional, you know that credentials and experience are the keys to your success. You have the experience, but to advance your business you need tangible proof of your qualifications. NCBDC Certification is the solution.
Since 1958, the American Institute of Building Design (AIBD) has been helping building design professionals further their careers by providing impartial third party testing and accreditation.
We are currently in the standard setting phase of our new CPBD exam. Now is a great time to get the process started.
For more information on the standard setting phase, check out the AIBD Blog.
Or, go to NCBDC.com to get registered right away.
---
Check off your Holiday Shopping List with Lenovo!
Black Friday and Cyber Monday are not just for everyday shoppers. Take care of your end-of-year priorities right now with instant savings!
Starting (today) Nov. 20th through Dec 4th, save up to 60% off select devices, accessories, and more, while supplies last.
For more information, check out the Lenovo site to get started right away.
If you have any questions, Call: (800) 426-7235, ext. 3569 (M-F: 9am-9pm ET, Sat: 9am-6pm ET).
Be sure to check the website often – special offers change frequently.
---
---
Events
---
AIBD Puget Sound Chapter Lunch & Learn
Jeff Minch (Valley Supply) will be covering the basics of ICF with an emphasis on economic benefits of using it for foundations and basements.
Mike Maffei (with Henry) will be presenting "Understanding Air Barrier Systems and DesignOptions".
Please RSVP by December 1st to Karl Koning: karl.koning@gmail.com.
Where: Valley Supply – Valley Supply Co. 8310 Maltby Rd, Woodinville, WA 98072
When: Dec 6, 2017 1:30:00 PM CST / 11:30 AM – 3:30:00 PM CST / 1:30 PM PST
For more information, check out the official AIBD Events Calendar: CLICK HERE.
---
The AIBD Winter Conference registration is open!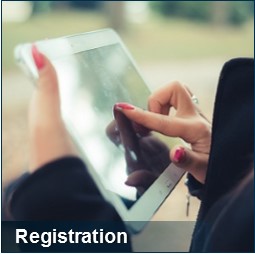 You said you wanted to be able to register earlier and we listened! AIBD Winter Conference registration is open today.
The AIBD Winter Conference will be in Clearwater, Florida, from February 2nd through the 3rd.
Get 40% off your registration price if you register before the end of November.
For educational session information CLICK HERE.
CLICK HERE for the schedule.
To register CLICK HERE.
---
Design & Construction Week is coming back to Orlando, FL!

Design & Construction Week ® (DCW) features the co-location of the NKBA's Kitchen & Bath Industry Show ® (KBIS) and the NAHB International Builders' Show ® (IBS).
In 2018, this co-location of tradeshows and markets occurs in Orlando, Florida, again January 9-11. The fifth annual DCW will bring together 80,000+ design and construction professionals in the largest annual gathering of the residential design and construction industry.
AIBD members receive special discounts to explore the exhibit floors of both shows—a combined total of 2,100+ exhibits! Register for your DCW expo pass today.
---
---
Training
---
How to Figure Out Job Cost
Managing your home design business for success means that you have to monitor and make decisions based on many different variables. Each can be critically important to you at different times. However, the most critical constant you must track in any design business is job cost.
What is "job cost"?
When I use the term "job cost" I am specifically referring to what it costs for your firm to produce one specific project.
How many hours of design and meeting time were logged?
What was the production drafting time and check time?
What prints, engineering costs, etc. were needed to complete the project?
How did all of the time spent and expenses accrued compare to the contract amount and/or your estimate?
Tracking job cost is important. Read more…
---
Learn How To Reduce the risk of Error or Omission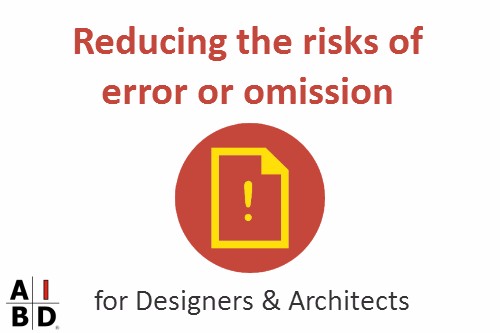 Design professionals are vulnerable to lawsuits due to their roles as trusted advisers and to the many professional and technical obligations they must adhere to.
Watch this prerecorded webinar and learn from a team of insurance professionals how to reduce your risk of a real or alleged error or omission.
Also learn about the various exposures that design professionals face, be exposed to some claim examples, and get information about insurance coverages available specifically for residential and light commercial building designers.
Designers and architects, take this course to learn to reduce your risk of error or omission, about exposures you face, hear some claim examples, and learn the various errors and omissions (e&o) insurance types.
You'll see:
The various exposures that design professionals face.
Claim examples.
Information about insurance coverages available specifically for residential and light commercial building designers.
Certified Professional Building Designers (CPBD) will earn 1.0 Primary CE unit for completing the course.
To register, or just to get more information, click here. AIBD Members, enroll at a discount! Call 1-800-366-2423 or write info@AIBD.org for the member code.
The American Institute of Building Design (AIBD) believes in the consumer's right to decide who designs their home. AIBD supports that belief by providing education and resources designed to help the consumer make informed decisions and the professional practice at peak performance. Become a part of our mission. www.AIBD.org.
---
Upcoming Cadsoft events for the month of November, 2017: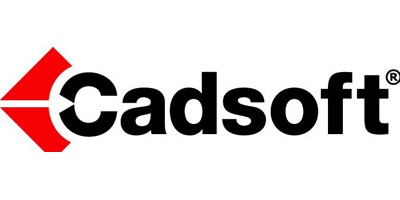 Webinar: Worksheet Tools
Learn how to…:
Add text and dimensions to inserted views
Use the drawing tools to enhance the views
Modify views that have been inserted
And more!
When: Nov 21 @ 2:00 pm – 3:00 pm (Eastern)
Where: Online
Cost: Free
---
Webinar: Quotes and Quantities
Learn how to customize your quantity information to incorporate extra elements and create formulas to achieve customized quantities.
When: Nov 28 @ 2:00 pm – 3:00 pm (Eastern)
Where: Online
Cost: Free
---
---
SoftPlan online training for 2017
2017 SoftPlan Training Dates
---
Upcoming FREE GreenHome Institute events and training!
Comparing Residential Green Building Rating Systems Pt 3 – Prerequisites -Free CEU Webinar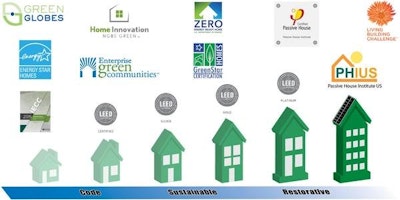 Know where to get more information regarding certification requirements.
Articulate which program(s) make sense for your clients based on foundational goals.
See how you can implement green baseline practices today to get a headstart and improve the welfare of your projects.
And more!
When: November 22, 2017, 12:00 pm – 1:30 pm (Eastern)
Where: Online
Cost: Free
---
---
Miscellaneous
---
The AIBD job board has been improved!
The AIBD job board has been improved in both design and usability!
Whether you're looking for a job, or looking to hire someone, this is the best job board in our industry.
If you're looking for work, it's free to post your resume. This is great because if you're looking for work, you're probably pinching pennies until you get it. If you're a student, we understand your student debt is high enough. You won't have to pay anything to seek employment through our job board.
If you're looking to hire some help, you can use our job board to search for quality candidates. You'll be able to browse the resumes for free, and contact the candidates for free. You'll pay only when the candidate is interested in your position. Hiring the right person is an investment in your company, and saving time with our easy to use job board will free you up to focus on other tasks.
Go check out the job board right now at AIBD.org/jobs.
Also, if you're looking to hire, don't forget that we have training on the right way to hire employees. AIBD members can take this course for free; just give us a call at 800-366-2423 or email us at info@aibd.org.
---
AIBD wants to promote your event or content!
In the last six months, we've more than doubled the traffic to our AIBD blog. We're hitting well over 7000 views per month.
This is great because it gives the AIBD more exposure, which leads to more subscribers to our MondayMINUTE newsletter, and ultimately more AIBD members.
As an AIBD member, you have access to this resource. You deserve a piece of those 7000 views.
All you need to do is write a blog post and submit it to us!
For more information on how to get your content onto the AIBD blog and/or in the MondayMINUTE, check out this blog post.
We are also accepting entries for this newsletter, the MondayMINUTE. Entries MUST be received by end of day Thursday. Any entries received Friday morning or later will be in the next week's newsletter.
---
Welcome new AIBD members!
Please help us welcome those who joined or rejoined AIBD this past week.
Bambe Peteris
Warren David Hamrick
Dean L. Heyn
Teresa Koransky
Robert A. Kuserk
Brain Reynolds
Robert R. Smith
Mary Uher
BNP Media
OR
NC
CO
CO
NJ
FL
PA
MD
MI
Corporate
Associate
Associate
Professional
Associate
Associate
Professional
Associate
CE Provider
We are pleased you have chosen AIBD as a resource for professional and personal growth. Membership provides technical information, advocacy, professional networking opportunities, as well as participate in programming sessions offered at various conferences throughout the year. All designed to help advance your career.
Visit "SearchHomeDesigners.com" to reach out and exchange information with other professionals in the building designer industry supporting the AIBD mission.
---
Join AIBD's industry e-newspaper.
Want to know what's going on in your industry but don't have time to surf the web, follow Twitter, or sift through the useless posts on Facebook? Now you can. We'll filter out the senseless stuff and deliver relevant industry news, trends and ideas directly to your inbox every weekday. Subscribe today for FREE.
The #HomeDESIGN Professional Daily is a content curation subscription that turns socially shared industry news into a useful online newspaper. Last week's editions included the world's first smart streets, a 3D printed office of the future, how small firms keep up, and more. The paper is organized in sections – Science, Business, Technology, Environment, plus daily sections. There are instructional videos, interviews and inspirational photographs.
---
Motivation for your Monday!
"If you had to identify, in one word, the reason why the human race has not achieved, and never will achieve, its full potential, that word would be 'meetings."
― Dave Barry
---
Follow the AIBD Facebook Page!
Click here to go to the page now.
---
---
---
CLICK HERE and to learn more about AIBD events!