Acoustical Engineering lunch-and-learn, added to Summer Conference agenda.
Our homes are a symphony of people, digital beeps, flushing toilets, groaning appliances and that's just on the inside. Outdoors we hear lawn mowers, leaf blowers, car stereos and more. Using current case studies, John Bishop of DB Sound Control will describe some of the physical methods building designers and builders can employ to reduce noise impacts.
One of the primary examples John will use is a 3-unit multifamily condominium building being designed by AIBD Professional Member and architect Robert Juengert, in California. In addition to the issues from within the building, the project is located near an active train track. From acoustical site planning to floor plan layout and sound deadening building techniques, learn the basics of acoustic principles and information about applications to reduce noise.
CLICK HERE to get more information about the conference, the hotel and to register.
The acoustical engineering session will be presented during the networking lunch on Thursday, August 25, 2016. In addition to this outstanding educational opportunity, here are the other presentations scheduled for the two day event.
Only a dozen discounted rooms remain in the AIBD room block.
Take advantage of this fantastic opportunity to meet and spend time with designers from all over the country in a relaxed atmosphere. The following is the proposed educational session line-up. Check www.AIBD.org/summerconference often for updates.
---
AIBD partners with Green Home Institute.
Last week, AIBD President Kevin Holdridge signed a memorandum of agreement creating a working relationship between the Green Home Institute and AIBD. Together, both organizations agree to promote and foster a strategic alliance for the mutual benefit of their collective memberships by enhancing knowledge, expanding resources, and promoting successful business relationships. GHI has been an AIBD CE Provider (CEP) for two years, but this agreement now solidifies both organizations' commitment to each other's missions and reciprocates corporate membership in one another's associations.
What does this alliance mean to the AIBD Members? AIBD members can use a code to get 20% off of GHI courses either online or in person. In addition, AIBD members doing green certification projects can take advantage of the GHI member discounts.
GHI has helped over 20,000 professionals and homeowners make the most sustainable choices in their new home design and new construction, remodels, additions, rehabs and weatherization projects across a broad spectrum of single / multi-family and mixed use mid-rise residential living spaces. We have certified nearly 8,000 green homes and they continue to educate, train, test, inspect and verify to ensure better homes for everyone.
CONTACT:
Brett Little. Certified GreenHome Professional / LFA | Executive Director
GreenHome Institute | 501(c)3 Non-Profit | www.GreenHomeinstitute.org
O 888-LEED-APH ext 1 | Tx 231-740-9849 | PO Box 68164 Grand Rapids, MI 49516
Schedule a meeting – https://doodle.com/BrettAES
---
Get the scoop sweepstakes!
Sign up for Whirlpool's Inside Pass industry discount program between July 15 and July 19 and be entered to win a KitchenAid® Stand Mixer with Ice Cream Maker Attachment. Current Inside Pass Program participants can enter to win too!
CLICK HERE for a program brochure.
GREAT PARTNERSHIP – Get exclusive membership benefits that stand out from other discount programs.
GREAT BRANDS – Get the latest innovations from Whirlpool, Kitchenaid, Maytag, Amana and more.
GREAT VALUE – Enjoy exclusive market-leading pricing plus additional promotions for even greater savings.
---
2016 ARDA entries surpass last year.
Even with a few hours left to be a part of the 2016 ARDA program (11:59 p.m. tonight, Monday, July 18, 2016), the number of entries and designers participating have surpassed last year's totals by 10% and 20%, respectively. "If no one else enters today, the entries received will mark the third consecutive year of growth and the third highest amount of entries we have on record," says Steve Mickley, AIBD's chief staff officer.
CLICK HERE to download the list of categories and entry requirements.
CLICK HERE to download your registration form.
The American Residential Design Awards is the American Institute of Building Design's premier award program exhibiting design excellence in the residential building industry. It spotlights the most creative and innovative residential designers, builders, remodelers, architects, developers, land planners and interior designers in the nation.
Get $50 off your Best in American Living Award entry!
BALA registration is open from now until September 1, 2016. Anyone wishing to enter may visit www.BestinAmericanLiving.com and, just like ARDA, submit their projects digitally. Participants do not have to be members of NAHB to enter BALA and the discount code reduces the non-member entry fee down enough to nearly match the members' price.
CLICK HERE to download the list of categories and entry requirements.
CLICK HERE to download your registration form.
---
Welcome new AIBD members!
Please help us welcome those who joined or rejoined AIBD this past week.
Yolanda A. Banos
Mark Batson
Joshua C. Contario
Timothy Crawford
Paula E. Goodman
Eden Humphrey
Robert Sanford Kauffman
Alexander Melamed
Merritt R. Newman
FL
NC
LA
LA
CA
GA
GA
OH
NC
Associate
Professional
Professional
Associate
Professional
Student
Professional
Professional
Professional
We are pleased you have chosen AIBD as a resource for professional and personal growth. Membership provides technical information, advocacy, professional networking opportunities, as well as participate in programming sessions offered at various conferences throughout the year. All designed to help advance your career.
Visit "SearchHomeDesigners.com" to reach out and exchange information with other professionals in the building designer industry supporting the AIBD mission.
---
SketchUp & LayOut for Architecture – Book review.
SOURCE: First in Architecture
SketchUp & Layout for Architecture, by Matt Donley and Nick Sonder has recently been released. This new book looks at the workflow of Architect Nick Sonder – and how he uses SketchUp as his main tool when designing houses from concept through to completion. Not only is this a fascinating example of the strengths of SketchUp, it also teaches you the skills and knowledge to use SketchUp and Layout to gain its maximum benefits.
---
CLICK HERE and to learn more about AIBD events!
First, catch an all day EEBA Houses that Work Training on Thursday, July 21st. Use coupon code GHI for $25.00 off, early bird ends soon!
Next, see what you learned in action by taking the Green Built Home Tour on July 23rd and 24th.
Both courses are approved for AIBD Primary CE units, GBCI continuing education and more!
CLICK HERE for more information.
---
Lowcountry Chapter sponsors local pre-festival party.
The AIBD chapter centered in Beaufort, SC has joined the businesses on the third floor of the Wells Fargo Building at 1011 Bay Street to sponsor a networking reception prior to tomorrow evening's Annual Beaufort Water Festival events. The reception is held from 5:30 to 7:30 p.m. EDT on the third floor of the Wells Fargo Building. RSVP by emailing Paul Cole at pcole@ColeDesignStudio.biz.
Since 1956, The Beaufort Water Festival has brought residents and visitors from Beaufort, Charleston, Savannah, Hilton Head Island and parts beyond together in a two-week long celebration of the coastal Lowcountry. The Beaufort Water Festival is comprised of more than two dozen individual events including sporting events, aquatic events, arts & crafts, music and of course, the best of Lowcountry cuisine.
---
Denver Metro Chapter first lunch & learn – Friday.
AIBD's newest chapter is hosting its first chapter event this Friday, July 22nd. Their presenter will be Pete Schiffers, who is the Field Marketing Manager for Norbord, Inc., the largest OSB manufacturer in the world. He has been promoting wood products to new home construction and industrial markets for 28 years. He's currently in the process of introducing a new "Perfect Length" OSB Wall sheathing panel to builders in the Denver area and will be addressing this concept with us at our initial meeting. This panel helps to eliminate interior wall blocking, air infiltration, and strapping between floors, while reducing waste and labor costs! We'll also discuss some of Norbord's other innovative flooring and stair tread products and then wrap up our meeting with "The 10 Most Common Framing Mistakes", a presentation borrowed from the American Plywood Assn.
All industry partners are welcome. Please RSVP by contacting the AIBD, Metro Denver Colorado Chapter contact, Michael Payne at mdpayne@dream-home-designdrafting.com or 303 325 1849
---
The Intermediate class will be held July 26 – 29.
Classes meet from 9:00 a.m. – 10:30 a.m. CST
SoftPlan's Intermediate class will teach you the advanced skills you need to create complete custom house plans.
You'll learn how to draw a complete house plan in 2D and 3D and how to generate elevations and sections, all from the convenience of your own office. You'll also be able to ask the instructor questions and interact with the class.
Each class is $195.00 per person. See a full itinerary and visit our website for more class offerings.
Classes fill up fast, register today.
phone 800-248-0164
email sales@softplan.com
---
CEDIA 2016 – Early bird savings end July 22.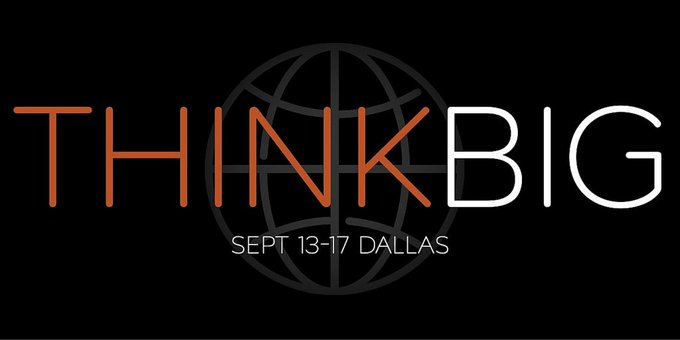 CLICK HERE to secure your spot today and save.
Last chance to save. Get ready to experience the premier global showcase of the biggest thinking, innovations, and connections in home technology.
At CEDIA 2016, you'll build your industry network, grow your edge with in-depth training, and expand your business with visionary new solutions.
Get the best value when you take advantage of early bird savings. Register by July 22 to save 25% on show floor admission and training.
---

Fee Proposal Workshops – CA, AZ, OR & WA.
Earn 8 AIBD Primary CEs.
Attendees will learn how to write fee proposals that; increase fee levels, raise conversion rates and avoid scope creep.
85% of attendees say it's the most useful ConEd course they've attended
99% of attendees say they'd recommend it to other design professionals
AIBD members are eligible for a 10% discount (Promotional code: AIBD)
Read More: (venues, dates, pricing, FAQ):
http://blueturtlemc.com/USA-workshops-west
Questions: contact: Emily@blueturtlemc.com or 855-661-4270 (Toll Free)
---