AIBD welcomes two new chapters!
At their March meeting, the AIBD Board of Directors unanimously approved the charters for the Northwest Louisiana (NWLA) Chapter and the Triad Chapter. The NWLA chapter includes five parishes situated along the Texas and Arkansas state lines (DeSoto, Caddo, Bossier, Webster and Claiborne), as well as three interior parishes (Red River, Bienville and Lincoln). The major municipalities located within the chapter include Shreveport and Bossier. The Triad Chapter includes a dozen North-central counties in North Carolina know as the Piedmond Triad Region (Surry, Stokes, Rockingham, Caswell, Yadkin, Forsyth, Guilford, Alamance, David, Davidson, Randolph, and Montgomery). The primary cities found within the chapter include Greensboro, Winston-Salem and High Point.
Scott Phillips organized an organizational meeting in Shreveport, LA nearly a year ago. Only one AIBD member attended but Scott and five others showed an interest. Scott joined a few weeks later and continued his quest to recruit enough to form a chapter in his area. The board tips their hat to Scott for his persistence and looks forward to great from the chapter.
Thirty-year member and former North Carolina Society officer, Annette McCleery was a huge influence on the formation of the Triad chapter. With her help, an organizational meeting was hosted by Pine Hall Brick last month. Another long-time member Dan Huckabee volunteered to serve as the chapter's first president and the charter was signed on the spot.
Since last July, AIBD has approved 23 professional chapters and one student chapter covering regional areas within seventeen states. Visit www.AIBD.org/chapters to locate a chapter in your area. If one doesn't exist, download a step-by-step guide on how to form one.
---
Registration opens for UCM Design & Build Day.
The AIBD, University of Central Missouri Student Chapter has launched their first "Design & Build Day" on April 5, 2016. This is a students only event and registration is free. However, professionals have the opportunity to be a part of this great day by sponsoring the student attendees. 
The chapter has attracted speakers from all over the U.S. and one from Canada. Presentation topics include BIM, Sketchup, building code development, being a design entrepreneur, and sustainable building design. This is the single greatest opportunity to show our future building and design professionals what opportunities there are for them when they choose to work within our industries.
Interested in funding a $25 scholarship? CLICK HERE
The hard costs are $25 per attendee. Therefore, every $25 contribution turns into a scholarship for one Student. The hall can hold up to 100 attendees. Those enrolled in the interior design, architectural technology, engineering and construction management departments of UCM are being invited. The chapter ultimately wants to invite students from the University of Kansas, as well as local high schools. Please help them fill the hall!
---
American Residential Design Awards opens call for entries!
CLICK HERE to register
ARDA is the American Institute of Building Design's premier award program exhibiting design excellence in the residential building industry. It spotlights the most creative and innovative residential designers, builders, remodelers, architects, developers, land planners and interior designers in the nation. Every year, the awards program recognizes exceptional design in custom, builder model, pre-drawn and multifamily homes of all types and sizes, as well as remodeling, working drawings and projects "on the boards." As a leader in home design recognition, the ARDA awards program has grown over the years to include categories in green building, outdoor living and accessible living.
ARDA is an awards program, not a design competition. Therefore, entries are not grouped in square footage or project value classifications. Judging is conducted by a panel of residential design and construction experts and is based on the quality of the entry and not compared to others in a category. However, one or more ARDA winners may be recognized as the overall best in their specific category.
All residential industry professionals are eligible to enter individual or collaborative projects. Entries previously submitted to ARDA are still eligible provided they haven't yet won recognition in the same category. Entries may be entered in more than one category (e.g. Custom Homes and Green Design) and all completed projects are eligible regardless of their completion date.
CLICK HEREfor category descriptions
---
Central Colorado RIPPLE this Wednesday.
Date: Wednesday, March 16, 2016
Time: 4:00 to 6:00 p.m. MDT
Location: SmartLife Audio Video, 858 W. Happy Canyon Rd., Suite 115, Castle Rock, CO 8010
The AIBD Central Colorado Chapter invites you to our next meeting to network together to provide the best future through learning, sharing and understanding for you and your clients.
Event Description: BeoLiving is what you get when two of the oldest and most respected companies in residential electronics team up to deliver the perfect smarthome experience. SmartLife Audio will sponsor the first Ever, Bang & Olufsen – Lutron combined event on Voice Home Automation, Aaron McCarty of Bang & Olufsen together with Doug Cuneo, of Lutron will demonstrate voice activated control pertaining to whole home, audio, video, lighting, shading and climate automation.
All industry partners are welcome. Please RSVP by contacting the AIBD Central Colorado Chapter President, Bernie Kern at bbkerndesigns@q.com or (719) 375-4956.
Only 25 seats available.
---
Protect your work: Architectural copyright registration – Three dates, three states, two this week.
It's common to see a set of plans with some kind of copyright notice or indication of ownership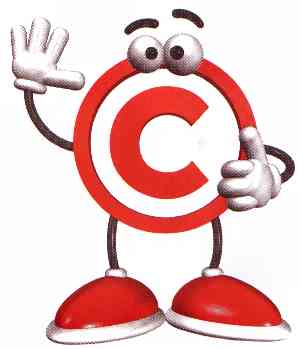 of the plans or the copyright. That's good, but it certainly is not enough. Your intellectual property is a valuable asset. It only takes a few steps to register your plans with the United States Copyright Office in order to get the full benefit from this valuable asset. Join the AIBD, Palm Beach Chapter's monthly lunch meeting and learn how to register a copyright online. There is no cost for the meeting and everyone will have the opportunity to order from the lunch menu on their own.
Florida:
Date: Tuesday, March 15, 2016
Time: 12:00 to 1:30 p.m. EDT
Location: Duffy's EAST, 185 E. Indiantown Road, Jupiter, FL 33477
Cost: Lunch, on your own
New Hampshire:
Date: Thursday, March 17, 2016
Time: 12:00 to 2:00 p.m. EDT
Location: The Dolphin Striker Restaurant, 15 Bow Street, Portsmouth, NH
Cost: Lunch is complimentary for AIBD members
Maryland:
Date: Tuesday, March 22, 2016
Time: 12:00 to 1:30 p.m. EDT
Location: Brunson Design, 10739 Tucker Street, Suite 250, Beltsville, MD 20705
Cost: Complimentary to all
RSVP: steve.mickley@aibd.org
---
Maryland chapter organizational meeting next week.
In addition to the copyright online registration seminar mentioned in the article above, AIBD Executive Director Steve Mickley will be on hand to investigate the feasibility of starting a new chapter in Beltsville, MD. Members and non-members are invited to attend this event. Please let Steve know if you are able to make it. We would like to make sure we have enough lunch for everyone.
RSVP: Steve.Mickley@AIBD.org
---
Intermediate SoftPlan classes – next three days.
SoftPlan's Intermediate class will teach you the advanced skills you need to create complete custom house plans.
You'll learn how to draw a complete house plan in 2D and 3D and how to generate elevations and sections, all from the convenience of your own office. You'll also be able to ask the instructor questions and interact with the class.
Each class is $195.00 per person. See a full itinerary and visit our website for more class offerings.
Classes fill up fast, register today.
phone 800-248-0164
email sales@softplan.com
---
2015 IRC and Energy Code updates.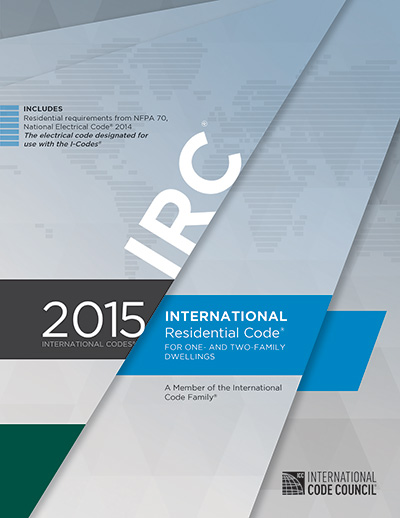 In four short months, the new codes will go into effect in Washington State. The AIBD, Puget Sound Chapter is holding classes in Bellingham on April 6th and Kent on April 20th to review the major changes in the 2015 IRC and Energy Code for Washington. These codes go into effect July 1, so come learn what to expect from James E. Tinner, CBO, the City of Bellingham Building Official and from Washington State University Extension's Energy Program. This class is for home designers, home builders, architects, engineers and all the trades people that are expected to help get Washington state to net-zero home construction by 2030.
NCBDC certified designers will earn 1.0 Primary CE units for each hour of classroom time.
CLICK HERE to register!
When: April 6, 2016 from 9:00 a.m. to 3:30 p.m. (lunch is included)
Where: 114 W. Magnolia Street, Suite #505, Bellingham, WA 98225 (UPDATED ADDRESS)
Cost: Complimentary for AIBD members, others are $10 if registered in advance and $20 the day of the event.
When: April 20, 2016 from 8:30 a.m. to 3:30 p.m. (lunch is included)
Where: Simpson StrongTie, 22023 68th Ave S, Kent, WA 98032
Cost: Complimentary for AIBD members, others are $10 if registered in advance and $20 the day of the event.
---
South Carolina RIPPLE this Wednesday.
CLICK HERE to register.
Don't miss this week's Low Country Chapter lunch in Beaufort, SC. Andersen and Silverline Windows will host lunch at Panini's. Please join us to learn what's new in the Window industry. Those who didn't attend the AIBD Spring Conference in North Myrtle Beach will find out what they missed. Almost 160 attendees could tell you about the great seminars they attended as well as an awesome trade show Saturday night to end the conference. Lindsey Thobin from HOUZZ was our guest speaker at breakfast Saturday as she talked about the new trends in the residential industry. See you next week.
Please DOWNLOAD A flyer for the details of this week's lunch.
Date: Thursday, March 17, 2016
Time: 11:45 to 1:00 p.m. EDT
Location: Panini's on the Water, 926 Bay Street, Downtown Beaufort, SC
Cost: $5 donation
RSVP: Paul Cole, 843-525-1727 or pcole@ColeDesignStudio.biz
---
College of Fellows seeks nominations.
The AIBD College of Fellows has announced they will be performing an induction ceremony at the American Residential Design Awards dinner at the Colorado Governor's Mansion in Denver, CO on August 27, 2016. Nominations for Fellows are accepted at any time but to be considered for the coming induction, nominations must be in on or before June 30, 2016. Only AIBD Professional members may nominate another member for consideration.
The honor of membership in the College of Fellows is bestowed upon a Professional member of the American Institute of Building Design who is certified by the National Council of Building Designer Certification and has notably contributed to the advancement of the building design profession by excellence in design, or by excellence in design in combination with excellence in education, literature or public service.
CLICK HERE to download a nomination package or contact the College of Fellows Chancellor Jannis Vann by writing college@AIBDmember.org.
---
Reducing occupant exposure to EMFs – Wednesday webinar.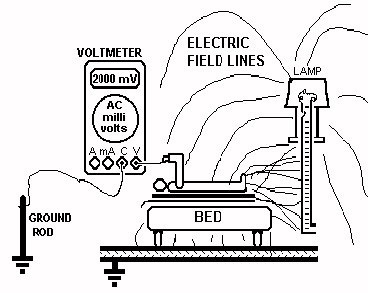 CPBDs receive 1.0 Primary CE unit.
Date: Wednesday, March 16, 2016
Time: 12:00 to 1:30 p.m. CDT
CLICK HERE to register.
What is the least known yet most common type of Electromagnetic Field (EMF) in a home?
Join us for part 3 of our series on reducing exposure EMFs in Residential Construction and Remodeling us as we discuss the impact of AC electric fields. This type of field extends out into a room, contracts and then extends out again 60 times a second. It can prevent us from spending much time in the deepest stage of sleep, but there is hope.
Learn simple steps to provide your clients a safer, more healthy living and work environment in this upcoming webinar.
---
FORTIFIED-Wise Training – Gain the FORTIFIED advantage.
Registration increases TOMORROW!
The FORTIFIED-Wise™ Associate and Professional demonstrates a solid understanding of FORTIFIED Home™ building principles, construction practices and verification requirements. It's ideal for contractors, product manufacturers, building officials, insurance professionals, students, real estate professionals, or anyone who wants to increase their knowledge of FORTIFIED Home™ and IBHS. Now, Certified Professional Building Designers qualify to earn their FORTIFIED-Wise™ Associate and Professional designation.
Date: Tuesday, March 29, 2016
Time: 8:30 a.m. to 5:00 p.m. EDT
Location: IBHS Research Center, 5335 Richburg Road, Richburg, SC 29729
Cost: $275 (Associates) and $375 (Professionals) – Price increases $25 on March 15th!
CLICK HERE for more information and to register
---
Serve on the 2016-2017 AIBD Board of Directors?
It's not just the Democrats and Republicans who are seeking nomination now. It is also time for nominations for the 2016-2017 AIBD Board of Directors. The official Call for Nominations will be posted by the end of March. The nomination period runs from April 1 –April 30, 2016.
Serving on the board is your opportunity to make a difference. As a leader, you have a platform to express your ideas about what AIBD should be and should do. More importantly, as a member of the governing body of AIBD, you are part of the vehicle of change.
As a board member, you bring your ideas to the table, speak up and take initiative. You work on what's important to you, on projects that interest you, and where you can put your background and particular skills into action.
Board members attend monthly electronic meetings and also lead or participate on program or project related work groups.  Be prepared to report, discuss, express opinions and share ideas. Board members meet face-to-face at the annual board meeting in conjunction with the AIBD Summer Convention. The personal interaction among AIBD members is something special and not to be missed.
Any two professional members may nominate someone (with their consent) for any position. You may nominate yourself and have someone second your nomination.
A description of and requirements for Board positions may be downloaded HERE.
There will be additional information with the Call for Nominations.
---
March savings for AIBD members from Lenovo.
You're in Luck! Lenovo's latest Innovation meets Great Deals this March with Instant Savings up to 38% off the hottest technologies from the #1 PC maker. For home or home office use, Lenovo has a PC for every user! Visit www.lenovo.com/lsp to shop and save, plus get FREE shipping on all web orders!
Take advantage of these special offers until March 31, 2016:
38% off Lenovo Desktops
23% off Lenovo Tablets
20% off Lenovo Laptops
15% off ThinkPad and ThinkCentre PC's
Visit: www.lenovo.com/lsp
Call: 1-800-426-7235, ext. 3569 (M-F: 9am-9pm EST, Sat: 9am-6pm EST)
Be sure to check the website often – special offers change frequently.
Innovation never stands still – and neither should your technology. Experience the Lenovo difference today!
---