Updates on the BIM-R certificate program.
The Building Information Modeling – Residential (BIM-R) curriculum based certificate program hosted an organizational and informational meeting at the International Builders' Show in Orlando, Florida, this past week.
Attendees included AIBD Executive Director Steve Mickley, AIBD President Kevin Holdridge, AIBD members, home designers, and representatives from corporate members such as SoftPlan.
AIBD member Joseph Sirilla is leading the efforts to create the BIM-R educational program and has assembled a team of subject matter experts to begin writing curriculum for the nine-session, two-day, training program. The round table was to get feedback and see if the certification is worth while to the industry.
As Mr. Holdridge said, "clientele is extremely visual right now." The number of people using BIM has doubled in the last two years. It's important that someone provide education on the historical values of BIM and where BIM is going in the future.
It takes a lot of work and time to transition an office to BIM, but it's worth it. The BIM-R taskforce strives to make it as easy as possible for those who see the value in making the change. The taskforce will provide the education to go home and start the process of using BIM.
"The BIM-R program will be an education tool for our members to be better building designers. By eliminating possible construction conflicts in the planning stages will make the designer more creditable to his clients and their builders." – Mike Keesee, FAIBD.
An official launch date has not been set, but the team envisions having the two-day certificate program ready to go sometime in April or May, 2017. For more information write to BIMR@AIBD.org.
---
Changes to CAPS designation coming.
Last week, the CAPS Board of Governors voted to waive the requirement to take the Business Management for Building Professionals course when earning your Certified Aging in Place certificate.
The CAPS program is being earned by more than just home builders. Many building designers, architects, interior designers, occupation therapists and physical therapists are seeking the designation. As a result, the board has fielded a number of requests for waivers including the American Institute of Building Design.
But only a few have been awarded.
The new course requirements will take place officially when the new CAPS III program is launched sometime in the Fall of 2017.
The CAPS designation program, a product of the National Association of Home Builders (NAHB), teaches the technical, business management, and customer service skills essential to competing in the fastest growing segment of the residential remodeling industry: home modifications for the aging-in-place. In addition, the CAPS designation helps you make your clients' homes more "visitable."
For more information, visit the NAHB website: www.NAHB.org/en/learn/designations/certified-aging-in-place-specialist.aspx.
---
AIBD Triad Chapter meeting on January 19th.
Justin Kiger with Fantech will discuss their inline fans for bathroom exhaust, dryer boosting & radon mitigation, as well as indoor air quality equipment such as heat recovery, energy recovery ventilators & whole house heap filtration.
Lunch will be provided. Please bring any designers, builders or anyone you think would be interested.
Where:
Pella Window & Door
220 Seneca Drive, Greensboro, N.C   27406
When:
January 19th from 11:30 to 1:00
Who:
Dan Huckabee
336-282-3777
dan@huckabee-associates.com
Please RSVP as soon as possible!
For more information on the Triad Chapter, check out the chapter page on AIBD.org.
---
Cadsoft has two events coming up that you should check out!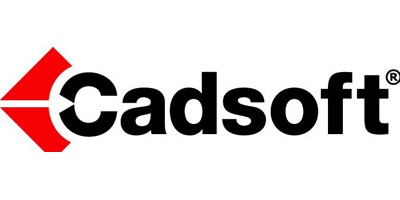 Learn the Envisioneer basics in this free webinar.
Learn how to get started using Envisioneer. This course is good for both beginners and those who have been using Envisioneer for years. There's always something you didn't know before!
When: January 17, 2017 @ 2:00 pm – 3:00 pm (Eastern)
Where: Online
Cost: Free
You'll learn:
What program settings benefit you most.
All about building locations.
How to draw walls in many different ways.
And much more!
There will also be a Question and Answer time at the end of the webinar so you can have all of your questions answered by someone who really knows the software through and through.
---
Learn how to insert walls in Envisioneer.
You'll learn how to edit wall properties in a variety of ways so you can quickly and accurately create a floor plan.
When: January 24, 2017 @ 2:00 pm – 3:00 pm (Eastern)
Where: Online
Cost: Free
---
Learn how to insert roofs in Envisioneer.
You'll learn how to…
Edit a roof with a new plate height, pitch, and slope
Add a dormer
And more!
When: January 31, 2017 @ 2:00 pm – 3:00 pm (Eastern)
Where: Online
Cost: Free
There will also be a Question and Answer time at the end of the webinar so you can have all of your questions answered by someone who really knows the software through and through.
---
Upcoming GreenHome Institute webinars (free)!
How to use Residential Property Assessed Clean Energy Financing (PACE) 101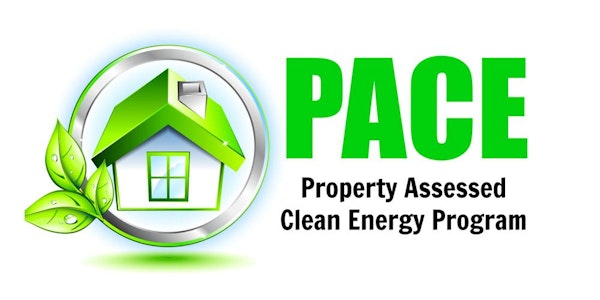 January 18, 12:00 pm – 1:15 pm (Eastern)
Property Assessed Clean Energy (PACE) Financing is different than a typical home loan. Learn the benefits and how to get this special type of financing in this free webinar by the GreenHome Institute.
Even if you're not looking to get financed, the knowledge could help you better assist your clients.
You'll learn…
How to use PACE financing to fund buildings that are above code energy / water efficient.
Where to get more information about PACE financing in your state or county.
How to get involved locally or at a state level to get residential PACE approved in your area.
How to explain to clients that PACE will cover up front costs for safer and more sustainable building projects.
And more!
For more information or to get registered, click here.
---
Zero Made Easy: DOE Zero Energy Ready Home Specifications. Pt2 – Free CEU Webinar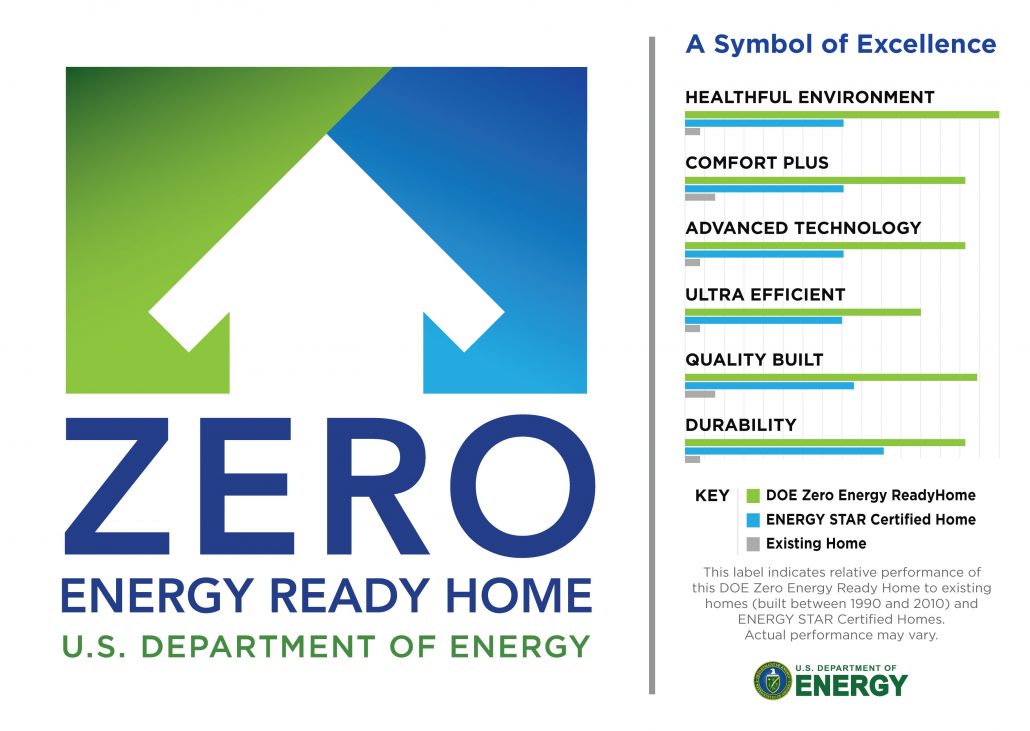 February 1, 12:00 pm – 1:15 pm (Eastern)
Car efficiency is partly measured in "Miles Per Gallon" or MPG, but how do we measure home performance?
The HERS Index Score is the most widely recognized way to measure home performance but just like a car, there's a lot more than just one metric to measure.
DOE has established a label for Zero Energy Ready Homes that recognizes how critical it is to ensure both energy efficiency and high-performance.
In this webinar, you'll learn how the DOE Zero Energy Ready Home specifications provide a systems-based path to deliver energy efficient high-performance homes today.
You'll learn…
The DOE technical specifications associated with zero energy ready performance.
Technologies and design strategies to meet DOE Zero Energy Ready thresholds for efficiency and performance.
How the DOE technical specifications are aligned with the key value propositions for Zero Energy Ready Homes.
And more!
For more information or to get registered, click here.
---
Welcome new AIBD members!
Please help us welcome those who joined or rejoined AIBD this past week.
Brannon Byrd
Rodney Cromartie
Steve Hoffacker
Alicia Kinard
LA
NY
FL
SC
Associate
Student
Educator
Professional
We are pleased you have chosen AIBD as a resource for professional and personal growth. Membership provides technical information, advocacy, professional networking opportunities, as well as participate in programming sessions offered at various conferences throughout the year. All designed to help advance your career.
Visit "SearchHomeDesigners.com" to reach out and exchange information with other professionals in the building designer industry supporting the AIBD mission.
---
Suncoast Chapter Meeting on Tuesday, February 14th, 2017.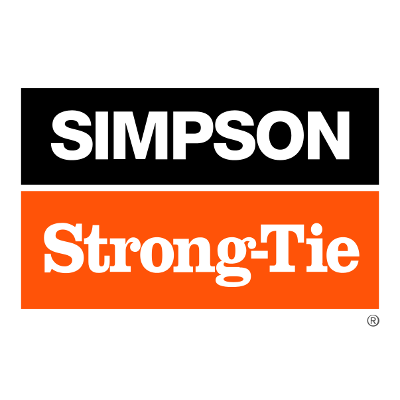 In this meeting, Jon Levey from Simpson Strong-Tie will discuss the new 2017 catalog.
Where:
Com Center
9040 Town Center Parkway
LWR, 34202
When:
Thursday, February 9, 2017
11:45 AM to 1:15 PM
Who
AIBD Suncoast Chapter (Manatee, Sarasota, and Charlotte counties)
For more information about the Suncoast Chapter, check out the Suncoast Chapter page.
---
Portsmouth Chapter Meeting on Thursday, January 19th, 2017.
In this meeting, Huber Engineered Woods will be presenting "Code Compliant Exterior Systems for Wood Framed Building Envelopes", AIBD Portsmouth Chapter will discuss chapter business, and there will be a guided tour of the recently completed Salisbury Public Library.
There will also be an optional casual lunch at All American Tavern before the meeting, at 11:45 AM.
The Huber presentation will be an instructor led face-to-face course that awards 1 LU/HSW credit. The course looks at the most recent code changes that emphasize building envelope performance.
Where:
Salisbury Public Library
17 Elm St
Salisbury, MA 01952
When:
Thursday, January 19th, 2017
1:00 PM to 3:00 PM
Who
Portsmouth Chapter President Kathryn Joiner
kjoiner@megalink.net
For more information about the Portsmouth Chapter, check out the Portsmouth Chapter page.
---
The Winter Edition of AIBD Magazine is available!
The Winter Edition of AIBD Magazine is now available to read online for free.
AIBD Magazine is a quarterly magazine discussing the latest AIBD and industry news, brought to you by members of AIBD.
This month's issue includes a recap of the 2016 American Residential Design Awards (ARDA) winners, an article on BIM for residential use by Joseph Sirilla, and an article on the benefits and drawbacks of air tightness in homes by Gord Cooke.
AIBD Magazine also contains notes written by AIBD's President Kevin Holdridge, Executive Director Steve Mickley, Past ARDA Chair Michael Battaglia, and the incoming ARDA Chair Karen Kassik-Michelsohn, and AIBD Magazine Editor Yu-Ngok Lo.
All issues, past and present, are able to be viewed online for free at AIBD.org/magazine. They are mobile friendly. We recommend you try full screen view.
---
Get free access to Lightspace California 2017.
Lighting is extremely important to not just the design of your buildings but also to the comfort of those will be using the building.
Luckily, there's a convention just for this. It's called Lightspace California and it's happening in Anaheim early 2017.
This event was created in London but is coming to the USA for the first time alongside The LED Show and Strategies in Light. These events all together provide a wide range of information across the entire lighting supply chain.
From the website:
"A line-up of thought leaders – including leading lighting designers and architects –will explore themes of integration of light and architecture, the role of darkness and shadow and collaboration across the disciplines."
Talks include…
How to add value with light
Creativity in human-centric design and circadian rhythm
Lighting's role in the narration of museums and galleries
And more!
The entire event is organized by Lighting magazine, so you know the people who are putting this together know what they're talking about.
Anaheim Convention Center
February 28th – March 2nd
Free to attend!
Click here to register now.
---
Air Vent Inc. Ask The Expert seminars are coming to a town near you.
Air Vent Inc. are bringing their "Ask The Expert" seminars to cities all over the USA, and there's bound to be one near you.
You'll learn…
How to avoid obvious installation mistakes
How to sell your services the right way
What code violations will follow your whole career
And much more!
These are technical seminars, not sales presentations.
AIBD, AIA, NARI, A.I.I., NAHI, RCI and ACHI members can receive CE credits by attending seminars.
There are 30 seminars around the country, so click here to locate the one that's nearest to you.
These seminars run from January to March 2017.
January's upcoming seminars will be:
Billings, MT – Tuesday, January 17, 2017
Sioux Falls, SD – Wednesday, January 18, 2017
Orange, CA – Tuesday, January 24, 2017
San Jose, CA – Wednesday, January 25, 2017
Portland, OR – Thursday, January 26, 2017
Houston, TX – Tuesday, January 31, 2017
---
Humor for your Monday!


This week's comic is by Roger Penwill of England.
Mr. Penwill has been a full-time professional cartoonist since 1999, following an architectural career in London. He was one of the first UK cartoonists to convert to producing fully digital artwork and was instrumental in promoting its acceptance in other countries.
For more information on Mr. Penwill or his comics, click here to check out his website.
---
---
CLICK HERE and to learn more about AIBD events!