AIBD supports DESIGN & CONSTRUCTION WEEK®, events begin tomorrow.
WASHINGTON, DC, January 18, 2016 — The American Institute of Building Design (AIBD) is proud to be a Gold level supporting organization of the industry collaboration known as Design & Construction Week (#2016DCW). Founding partners, the National Association of Home Builders (NAHB) and the National Kitchen & Bath Association (NKBA) will once again co-locate the NAHB International Builders' Show® (IBS) and the Kitchen & Bath Industry Show® (KBIS) in Las Vegas, January 19-22, 2016. The third annual event will include two additional official show partners, the International Window Coverings Expo (IWCE) and The International Surface Event (TISE), and is anticipated to draw more than 110,000 industry professionals in the largest residential design and construction exposition in the nation.
Key AIBD executives are in attendance and are looking forward to participating in the Design & Construction Week Executive Roundtable to discuss issues and trends in the US housing market and exchange ideas with other industry thought leaders. "AIBD is the leading association of single-family residential building designers in the country, so we are a natural fit to take part in Design & Construction Week, the largest annual residential construction event in the nation," said AIBD President David Pillsbury of Keesee Associates, Winter Park, Florida.
AIBD is a nonprofit association which believes in the consumer's right to choose who they work with to design their home. Since 1950, it has provided education and resources helping the consumer make informed decisions and the design professional practice at their peak. Its members have specialized knowledge and expertise in residential design and are held to a high level of professionalism and ethics in their business practices. AIBD members bring a combination of talent and practical value to every project.
Visit us at booth C46, found in the Grand Lobby between the Central and North exhibit halls (an exhibit hall pass is NOT required in the Grand Lobby).
Elements of Building – book review.
BY: Steve Mickley, Executive Director
Professional builder Mark Kerson, author of the acclaimed new book, The Elements of Building recently sent me a complimentary copy of his new book. He pointed out that the American Institute of Building Design is referenced on page 143 and he got my attention.
Mark has compiled this collection of easy-to-understand business principles for contractors, designers and trade partners. His lessons, listed one by one and varying in length from a few sentences to a few paragraphs, are based on personal experience and the valuable business articles and presentations that have helped him during his 30 years as a contractor. The book is engaging, educational, and easy-to-read. The entries are arranged by topic, so professionals can refer to specific sections as needed, and is an enjoyable read all the way through.
I'm not the only one who found the book helpful, here are a couple quotes from editors of some very prestigious industry magazine.
"EOB is packed with a lifetime of practical, hard-won wisdom on how to succeed with a small construction business. Every contractor should read this compact book cover to cover and reread it often. It won't guarantee your success, but will help you steer clear of the many pitfalls that could guarantee your failure. " Steve Bliss, Editorial Director of The Journal of Light Construction.

"Most tradespeople know their craft, but relatively few know how to run a successful business… The Elements of Building covers business topics from financial health and business ethics to getting the best service from bankers, lawyers, accountants, and insurance agents." Says Patrick McCombe, Associate Editor, Fine Homebuilding.
The Elements of Building sells for $37 and is published by From the Ground Up publishing in Santa Monica, Calif. Books are available for sell during the book signing and they may be ordered at www.elements-of-building.com.
Registration is open – AIBD's 2016 Spring Conference & Trade Show.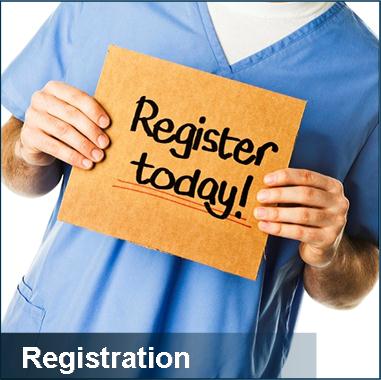 Formerly the NC & SC spring conference, this year's re-branded event has 25% more educational sessions! Take advantage of this fantastic opportunity to meet and spend time with designers from all over the Southeast in a relaxed atmosphere at a venue right on the Atlantic Ocean. For more information visit: www.AIBD.org/SpringConference.
Dates: March 4 & 5, 2016
Location: Ocean Drive Beach & Golf Resort, 98 North Ocean Boulevard · North Myrtle Beach, South Carolina 29582. Toll Free: 800-438-9590
Susquehanna Valley Chapter announces February Lunch & Learn.
A seminar presented by Blake Tomforde with Universal Forest Products will be held in Lancaster, Pa. Blake will be presenting an AIA certified course on continuous insulation and the upcoming requirements in the building codes for uninterrupted building envelopes. This course qualifies for 1 (one) PRIMARY CE unit for NCBDC requirements and professional continuing education.
Where: Arthur's Terrace, Eden Resort Hotel, Lancaster, Pa.
When: Thursday, February 18, 2016
Time: 12:00 p.m.-1:30 p.m.
Cost: Free
R.S.V.P: Saturday, February 13, 2016
Contact: Carolee Stauffer, cstauffer7@windstream.net
Whirlpool AIBD program offers additional discounts through January.

CLICK HERE to check out the American Institute of Building Design's Inside Pass program through Whirlpool. Now, through the end of January, VIPs receive $25 off on purchases of $250 to $499 and up to $200 off on purchases of $2000 or more. In addition, get free delivery directly to your home on purchases of over $500.
Visit: www.WhirlpoolInsidePass.com and use your exclusive AIBD Group Code to register. Then enter the promo code: JAN2016 for additional savings.
The best architecture drawings of 2015.
SOURCE: ArchDaily
We believe good projects should be able to express and explain themselves. Architectural representation plays a fundamental role in how a project is perceived by the audience, which is why today ArchDaily is recognizing the most outstanding, original and self explanatory drawings of the year.
CLICK HERE to read the full article.
Starting a business while working full-time.
SOURCE: StartupBros
"I quit!"
There, you said it. Or you said it in your mind. You dreamed it again. You dream about starting a company and walking into your boss's office and quitting your job.
What's stopping you? Oh, about a million things including your mortgage and putting food on the table. You're probably thinking, "I'm not rich. How in the world can I start a company?"
But you have an idea, and you're sure it's a good idea. How can you take your good idea and turn it into a company while you still have your day job?
CLICK HERE to read the full article.
Reducing occupant exposure to EMFs in residential construction: Avoiding AC magnetic field EMFs – Free CE webinar this Wednesday.
Date: January 20
Time: 12:00 pm – 1:00 pm ET
Cost: Complimentary
CLICK HERE to register.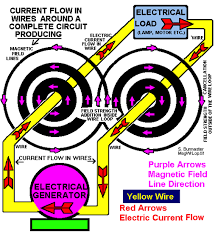 This webinar is the next in the 5 part series, " Reducing occupant exposure to EMFs in residential construction" where each member of our panel of experts will present an entire hour on each specific type of EMF. Catch part 1 here as on-demand recording if you missed it.
First to be discussed is AC magnetic fields. This is the type of EMF you think of when you hear the words, "electromagnetic field". It has four common sources: separation of conductors carrying current loads, such as overhead power lines; unbalanced electric loads on adjacent hot and neutral conductors; current on grounding paths, including metal water pipes and TV cable sheathing; and point sources, such as transformers and motors.
Yet, magnetic fields are only one component of a duality of fields present wherever electricity exists, the other being electric fields. Electric fields will be discussed in a separate webinar.
AC magnetic fields are known to cause a host of illnesses and the safe exposure guidelines for long term exposure vary widely from country to country. The building biology profession, by which all of the panelists are certified, is the most active proponent of knowledge in North America on identifying, mitigating and avoiding all types of EMFs. The panelists and their colleagues throughout the world work with clients who are sensitive to these fields, as well as those clients who want to promote a healthier living and work environment.
You will learn the four sources of AC magnetic fields and an introduction on how to identify and mitigate each one of them (when possible). These sources of magnetic field exposure are found in a large percentage of homes and commercial buildings. Wiring errors, for instance, are violations of the NEC and yet they go undetected by electrical contractors and code inspectors alike. Indoor sources of magnetic fields are avoidable if you know how to follow the proper procedures. This webinar will introduce you to these concepts.
CLICK HERE to view more GreenHome Institute coming events.
Ask the Expert™ FREE seminar tour visits PA, Tuesday & Wednesday.
Attention design professionals! You can earn continuing education credits by attending this seminar. Help maintain your professional credentials while learning valuable information about attic ventilation that will help you in your work.
This is not a sales presentation, it is a technical seminar – We are committed to helping roofing professionals like yourself improve their understanding of how to specify and install an effective attic ventilation system — whether you use our products or those of our competitors.
Attend and Air Vent, Inc. promises you'll leave with at least one tip you can use immediately and you'll enjoy a FREE meal, too!
CLICK HERE to view the 24 city 2016 schedule and to register for a seminar near you.