AIBD's "Floor Plan Fixes" returns to IBS in 2016.
Floor Plan Fixes is a one-hour presentation presented by AIBD members on the IBS Live stage at the International Builders' Show in Las Vegas, NV. This year's presentation will be on stage January 21st from 10:30 to 11:30 am.
In 2015, James Wright, FAIBD of Columbus, OH and Phil Kean, AIBD of Winter Park, FL both provided fixes, on the fly, of once popular but now out dated and stale floor plans.
If you will be attending the 2016 International Builders Show and you would like to be one of our two presenters, please contact our External Vice President, Karen Kassik-Michelsohn by writing to karen@manddconst.com.
The International Builders' Show is a part of the The 3rd annual Design & Construction Week (DCW) being held January 19-22, 2016 and marks the final Las Vegas stint of this massive industry collaboration until 2019! The IBS Live stage is located within the exhibit hall and features nearly continuous live presentations throughout the three-day event.
---
AIBD seeks copyright task force volunteers.
AIBD board member, Chip Hudson is looking to recruit up to 10 people who are interested in joining the newly formed Copyright Task Force. The work group's mission is to develop a uniform red stamp that will provide a simple means for any person to anonymously report a violation directly through the AIBD website. This is a proactive approach, instead of using a passive warning stamp, which is common in the market today. "I believe that this will add another great benefit and level of protection to our current and prospective members and may even open the doors to new corporate member growth." Chip says. Task force member duties would include the development, automation and execution of this system.
---
Attend Atlanta's October +1 event this Wednesday.
The AIBD, Metro Atlanta Chapter invites you to take advantage of this grand opportunity to share our organization with industry professionals and the community while meeting their new field of generous benefactors. Members are strongly encouraged to bring at least one prospective member to the event. Hors d'oeuvres, wine, beer and non-alcoholic beverages will be provided by their host. Come show your pride and support of this great designer's fellowship. This is the AIBD.
Date & Time: Wednesday, October 21, 2015 – 4:00 to 7:00 p.m.
Location: State Bank & Trust Company 415 East Paces Ferry Rd, Atlanta, GA 30305 (the chapter's permanent meeting facility).
RSVP to either: Jannis Vann: jvannres.designer@gmail.com or Rob Platt: designsforliving@att.net
---
Ark-La-Tex RIPPLE – November 4th.
AIBD Professional member Scott Phillips invites you to attend a southern style all-you-can-eat Lunch & Learn presented by Weyerhaeuser. The presentation will include how to size and specify engineered structural members such as TJIs and Parallams, as well as information about Weyerhaeuser's software and services. Scott will also chair a short meeting about organizing an AIBD chapter in the Shreveport/Bossier area of Louisiana. To attend, send Scott an email to Scott@PhillipsPlans.com. Please RSVP by October 30th.
Date & Time: 12:00 to 1:30 p.m.
Location: Johnny's Catfish, 5130 Bert Kouns Industrial Loop, Shreveport, LA 71118, (318) 686-3695
CLICK HERE to download the meeting brochure
---
SW Florida Chapter launch party – November 6th.
Come join the official launch of the American Institute of Building Design's "Southwest Florida Chapter". There will be food and drinks and special appearances by David Pillsbury, our national president as well as Steve Mickley, our executive director. This is your chance to find out about AIBD and the
benefits and opportunities for membership as well as meet your fellow colleagues! Event sponsored by Andersen Windows.
RSVP: DAN.SATER@SATERGROUP.COM
Location: Miromar Design Center, 10800 Corkscrew Rd, Estero, FL 33928, (239) 390-5111
Date & Time: November 6th, 2015, 3:00 to 5:00 p.m.
CLICK HERE to download a meeting brochure.
---
The difference between membership and certification.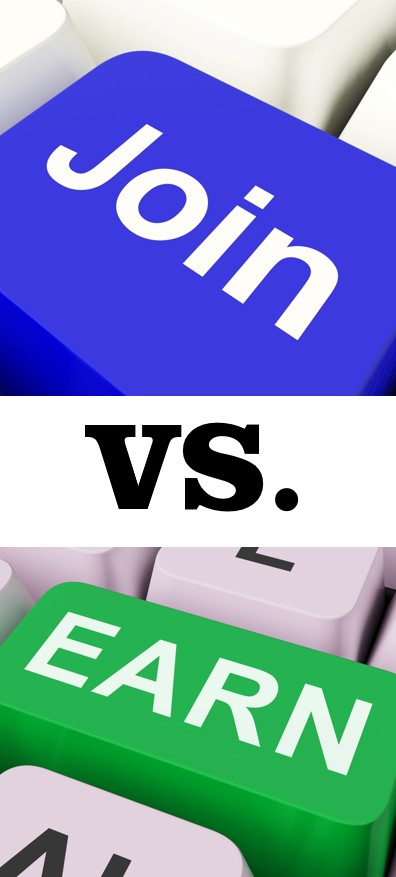 At AIBD Headquarters, we are often asked by prospective members about the differences between the Nation Council of Building Design Certification and the American Institute of Building Design. Since this topic comes up frequently, the MondayMINUTE staff thought we might produce a definitive answer.
Members of AIBD are not necessarily certified, though they can be, and Certified Professional Building Designers are not required to be members of the AIBD, though they can be.
The AIBD is the professional organization that exists to represent and support you, the residential designer. We are composed of members across the United States, and even some internationally. We represent and support the work of residential designers, regardless of whether or not they are our members, because we believe that the work of a residential designer is invaluable, irreplaceable, and absolutely all important to the industry, and to the clients of the industry.
The NCBDC is part of that mission. The NCBDC has created and maintains, and is always updating, the Certified Professional Building Designer certification standard. Please note well: the CPBD is not a license, nor is the NCBDC a licensing organization. Rather, the CPBD represents a promise. The certification is a promise to clients, the industry, and to ourselves, that the plans prepared by a CPBD will be prepared accurately, precisely, and according to the wishes of the client, or else the client may file a complaint. The NCBDC maintains the certification and ensures that the certification is respected, both by creating a high standard for certification and by allowing clients and fellow professionals to hold recalcitrant CPBDs accountable
You do not need to be a member of AIBD to become a CPBD, nor must you have a certificate to become a member of AIBD, though of course we encourage you to be both.
If you are interested in becoming either a member of AIBD or exploring becoming certified by the NCBDC, please email Eric Nielsen at eric.nielsen@aibd.org.
---