Seeking ONE MORE CPBD exam review volunteer.
Come visit beautiful South Florida in December. We promise there will be absolutely no snow!
The NCBDC is seeking subject a matter expert (SME) to participate in a two-day item review conference in West Palm Beach, Florida, December 8 & 9, 2016.
Our national team of volunteers tasked with writing new questions for the CPBD exam has helped the Council amass somewhere over 500 questions. We are in need of an additional volunteer to review them.
The conference budget includes all your expenses while at the conference – 3 hotel nights, airport transfers, food and beverage, etc, however we will need a volunteer who is able to pay for their own airfare or mileage.
If you're interested in participating, but not able to travel at this time, we also need up to 6 people who are experienced with Skype and can participate online without distraction or interruption throughout the two days.
You do not have to be certified to participate in this part of the exam development process. Be aware, participating will cause you to not be able to apply and qualify for certification until December 10, 2018.
For more information, contact the AIBD national office and ask for Steve Mickley – 800.366.2423 or steve.mickley@AIBD.org.
This is the last step towards developing the next generation of certification exams.
---
Metro Atlanta Chapter President Robert Platt attends the OBIE awards.
A press release from the AIBD Metro Atlanta Chapter…
The President and Secretary of the Metro Atlanta Chapter attended the 36th annual OBIE Awards on Saturday, November 12, 2016.

The Greater Atlanta Home Builders Association host the OBIE awards every year to recognize exceptional projects within Residential building and design for new construction, remodeling projects and marketing. The MAC President, Robert Platt, had the privilege of attending the awards as the guest of Rob Myer of Colonnade Enterprises and James Klippel, MAC Secretary. Mr. Myer was formerly President of the Greater Atlanta Home Builders. Assoc. (GaHBA) and this year's "Builder of the Year". Approximately 700 were in attendance for dinner and the annual awards presentation

Rob Mayer and Jim Klippel shared the honor of two awards that evening for a project they collaborated on. The home in Alpharetta, Georgia was awarded the Silver Award in the Residential Design-Building: Single-Family Detached $1.5-$2.0 Million category as well as the Gold Award in the Best Outdoor Living Area Category. Mr. Klippel has been an AIBD member since 1995 and was awarded Member of the Year after organizing a highly successful state convention on Jekyll Island, Georgia.

Through this gracious invitation, Mr. Platt has been afforded a relationship with Dave Ellis, Exec. V.P. of the GaHBA, furthering the relationships being built between the MAC, NARI and the NAHB on a local level.
---
Five (5) reasons to start using BIM.
BIM stands for Building Information Management and it's the latest technology that you can use to beat your competition.
A lot of people in building design are afraid of new technology. It scares them and they make up excuses to not learn it. But you're not one of those people, because you don't want to go out of business.
Those who keep up with technology stay in business while those who don't will lose to them.
If you're not already adapting BIM into your design workflow, here's five reasons you should be:
1. It cuts down project time.
Because of everything being integrated together, many tasks that were previously tedious are automatically done. Any changes made will automatically adjust everything relevant. Everything will always be up to date even if you moved a door or changed a window height.
2. Easy 3D models sell the design.
Clients have trouble visualizing things based on a floor plan. Give them a 3D model they can explore. Non-BIM software can often do this, but rarely to the same level of quality.
3. Easily find material costs.
When designing with BIM, the software knows what makes up everything you design. That means you'll automatically know exactly how much drywall will be needed without ever having to do any extra work.
4. Catch errors easier than before.
BIM software also comes with a lot of safety measures to make sure you don't make too many accidents in your designs. You can rest easy knowing that the software has already made sure you're notified of any errors.
5. It's easy to calculate energy savings.
With BIM you can know immediately how much energy the home is going to use, making it really easy to present that number to clients, or keep track for yourself as you improve the design.
---
Seeking residential BIM wizards.
Become a part of an effort to train and credential design professionals in the areas of planning, designing, building and managing residential construction projects using BIM. AIBD member Joe Sirilla is leading the efforts to create a Building Information Modeling – Residential (BIM-R) certificate program. He has been chairing a committee working for months to outline a curriculum that will earn its graduating students a BIMR designation. Joe and the BIM-R team are proud to announce the program outline is complete and the team is seeking subject matter experts to write and present associated content.
The drafted syllabus is broken up into nine sessions – 1D, 2D, 3D through 8D, plus a session on legal issues. It is the team's goal to compensate those who present one or two of the proposed nine sessions through the proceeds of the conferences where the content is delivered and certificates of completion are awarded. An official launch date has not been set, but the team envisions having the two-day certificate program ready to go sometime in April or May, 2017. To reach that goal, the programs needs to have all of its curriculum writer/presenters set and all of them working on their sessions by the end of November.
Which session would you be qualified to contribute? Contact BIMR@AIBD.org and request the detailed curriculum outline.
---
What steps are you taking to find and retain excellent talent?
If you've watched our course, How to Hire the Right Way (with Lisa Schaffer), you already know the process to properly put out a job listing, interview, and hire a new employee.
But how do you keep them? How do you attract the right kind of interest? You don't want someone who is coming to work for you because they want a job. You want someone who is coming to work for you because they want to work for you.
To attract and keep the interest of the best people in your industry, you don't have to be Google, with a full organic kitchen, or Buzzfeed, with a mobile bartender. Though, those things might help.
Check out this Procore webinar where Suzanne Mayeur talks about what makes a company great to work for. There's even a rumor she's going to tell us one very important guiding principle that will make our job so much easier…
The webinar will be on Tuesday, December 6th, 2016 from 11am-12pm PST/2-3pm EST.
---
Simpson Strong-Tie is offering free passes to the IBS!
Join Simpson Strong-Tie at the 2017 NAHB International Builders' Show® (IBS) from January 10-12 in Orlando, Florida.
Registered IBS attendees can experience the exhibits of the Builders' Show and, as part of Design & Construction Week®, the exhibits of the Kitchen & Bath Industry Show®. This includes more than 2,100 exhibitors and 900,000 square feet of indoor and outdoor exhibits.
Click here to get access to the free pass.
And don't forget to visit them at booth W4641!
---
Welcome new AIBD members!
Please help us welcome those who joined or rejoined AIBD this past week.
Mauricio Hernandez
LA
Professional
We are pleased you have chosen AIBD as a resource for professional and personal growth. Membership provides technical information, advocacy, professional networking opportunities, as well as participate in programming sessions offered at various conferences throughout the year. All designed to help advance your career.
Visit "SearchHomeDesigners.com" to reach out and exchange information with other professionals in the building designer industry supporting the AIBD mission.
---
Get free access to Lightspace California 2017.
Lighting is extremely important to not just the design of your buildings but also to the comfort of those will be using the building.
Luckily, there's a convention just for this. It's called Lightspace California and it's happening in Anaheim early 2017.
This event was created in London but is coming to the USA for the first time alongside The LED Show and Strategies in Light. These events all together provide a wide range of information across the entire lighting supply chain.
From the website:
"A line-up of thought leaders – including leading lighting designers and architects –will explore themes of integration of light and architecture, the role of darkness and shadow and collaboration across the disciplines."
Talks include…
How to add value with light
Creativity in human-centric design and circadian rhythm
Lighting's role in the narration of museums and galleries
And more!
The entire event is organized by Lighting magazine, so you know the people who are putting this together know what they're talking about.
Anaheim Convention Center
February 28th – March 2nd
Free to attend!
Click here to register now.
---
Air Vent Inc. Ask The Expert seminars are coming to a town near you.
Air Vent Inc. are bringing their "Ask The Expert" seminars to cities all over the USA, and there's bound to be one near you.
You'll learn…
How to avoid obvious installation mistakes
How to sell your services the right way
What code violations will follow your whole career
And much more!
These are technical seminars, not sales presentations.
AIBD, AIA, NARI, A.I.I., NAHI, RCI and ACHI members can receive CE credits by attending seminars.
There are 30 seminars around the country, so click here to locate the one that's nearest to you.
These seminars run from January to March 2017.
January's seminars will be:
La Vista, NE – Tuesday, January 10, 2017
Overland Park, KS – Wednesday, January 11, 2017
St. Louis, MO – Thursday, January 12, 2017
Billings, MT – Tuesday, January 17, 2017
Sioux Falls, SD – Wednesday, January 18, 2017
Orange, CA – Tuesday, January 24, 2017
San Jose, CA – Wednesday, January 25, 2017
Portland, OR – Thursday, January 26, 2017
Houston, TX – Tuesday, January 31, 2017
---
The last SoftPlan training of 2016 is coming up soon!
The end of 2016 is quickly approaching and SoftPlan is rounding out their regular online training with one last Intermediate course.
December 6th – 9th: Intermediate SoftPlan
You've gone through the Quick Start beginner course, now it's time to become a truly efficient user with the Intermediate class.
Just like the previous course, this course is online and only takes a couple hours per day for four days.
Aside from learning the ins-and-outs of SoftPlan to really improve your work flow, you'll learn:
Drawing in 3D
Profile mode
Controlling visibility
The Step Wall command
Multi-floor plans
Decks
Room mode
Detailing sections, elevations, etc
And more!
Click here to get signed up for this live online training.
---
Two upcoming chances to get CEUs from GreenHome Institute.
Creating Demand for Zero Energy
November 23 @ 12:00 pm – 1:15 pm EST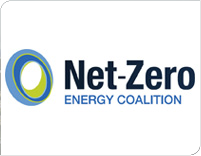 This webinar will go over the recently published "To Zero and Beyond: Zero Energy Residential Buildings Study," by the Net-Zero Energy Coalition (NZEC).
The zero energy market is a $1.3 trillion market. Get involved and earn some of that money for yourself.
You'll learn…
To understand the zero energy residential market.
The current trends.
How zero energy homes are being designed, built, and sold.
And much more!
This webinar offers CEUs for AIBD and others.
Click here to register for the webinar.
---
Case Study: The Impact of Affordable Green Housing
November 30 @ 12:00 pm – 1:15 pm EST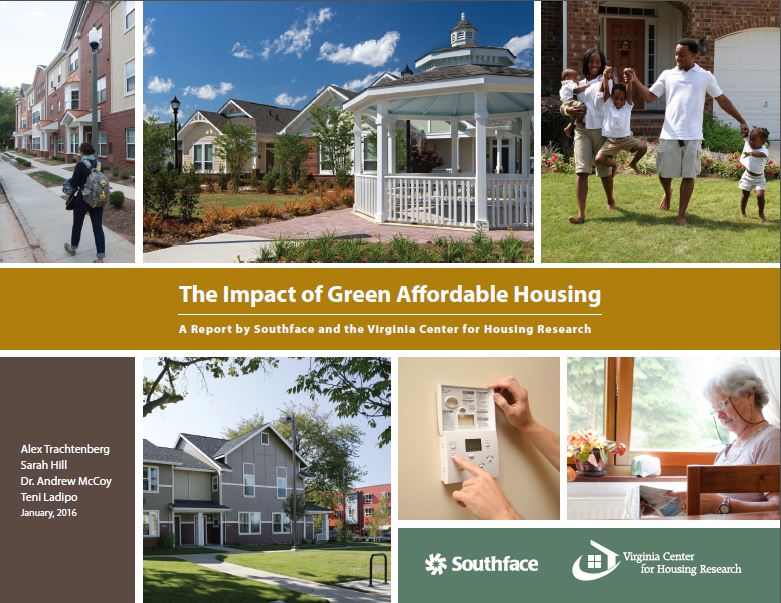 Households who pay more than 30% of their income towards housing are often burdened with the difficulty of affording other necessities such as food, clothing, medical care, and even transportation to and from their job.
There is evidence that supports the notion of green affordable housing positively impacting renters and homeowners by lowering the costs of utility bills.
In this webinar, you'll learn about a recently published study that validates the cost-benefit of green affordable housing.
After this webinar, you'll be able to…
Summarize the policies that incentivize affordable green housing development.
Quantify the cost to build and operate green certified affordable housing.
Evaluate both short and long term benefits of green certified affordable housing.
And much more!
This webinar offers CEUs for AIBD and others.
Click here to register for the webinar.

---
Enter into the Whirlpool Heat Up the Holidays Giveaway for your chance to win a Whirlpool Freestanding Range.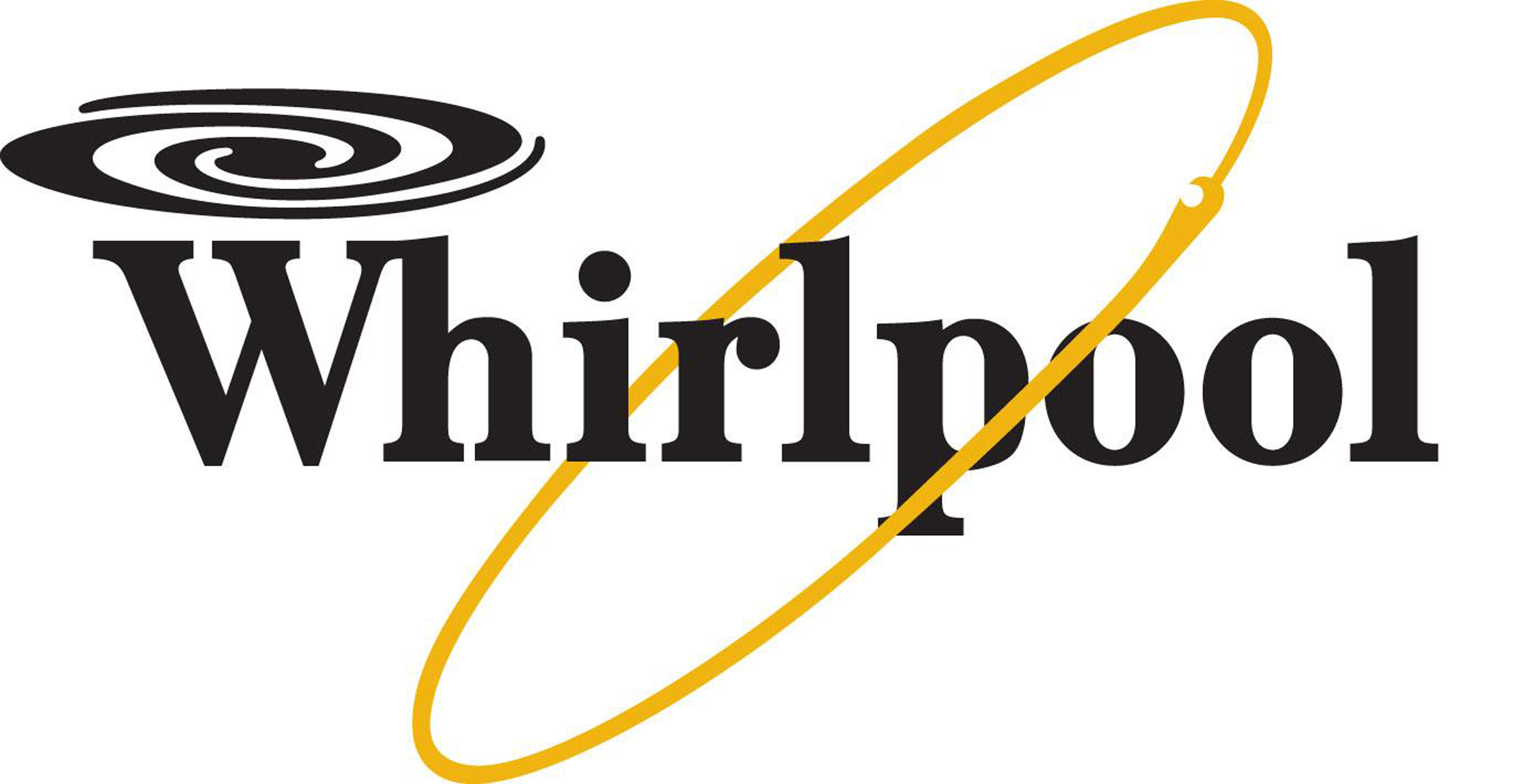 This sweepstakes is available for current and new members, which means if you're not already a member, you can join right now and be eligible for the sweepstakes.
For current members, sign in to your account at whirlpoolinsidepass.com, select "Customer Service" in the menu bar, click "Contact Us". Locate the Subject section and select "Other," and then type "Heat Up The Holidays Sweepstakes" into the Comments section.
For new members, you'll need to use the AIBD Group Code. Go to whirlpoolinsidepass.com and scroll down to the Sign up form. Fill it out, and don't forget the Group Code, for AIBD members only. Call us 1 800 366 2423 or email us info@aibd.org to get the code. Check the box next to "I agree to terms & conditions," and then click on the "Sign Me Up" button.
The Whirlpool Inside Pass program gives you access to membership benefits, the latest innovations from Whirlpool and other brands (such as KitchenAid, Maytag, and others), and exclusive pricing and promotions that provide a discount you won't find in stores.
The sooner you sign up, the sooner you'll have access to this sweepstakes, other sweepstakes, and all of the discounts. Get started at WhirlpoolInsidePass.com.
---
Humor for your Monday!
This week's comic is by Roger Penwill of England.

Mr. Penwill has been a full-time professional cartoonist since 1999, following an architectural career in London. He was one of the first UK cartoonists to convert to producing fully digital artwork and was instrumental in promoting its acceptance in other countries.

For more information on Mr. Penwill or his comics, click here to check out his website.
---
CLICK HERE and to learn more about AIBD events!