Out-Think Your Competition: $ecrets to Explode $ales – Free webinar, tomorrow.
What have growth companies been doing in this Great Recession that others are not? They know what their competition isn't doing and are thriving as a result. Shift from pursuing prospects to inspiring and engaging customers to buy your products and services. Based on 27 years experience, Sherré DeMao reveals secrets and how-to's that will help you explode sales like never before.
This two-hour online workshop you will be able to put into practice insights shared by Sherré and her assessment checklist. Learn the five strategic initiatives your competition may be ignoring, the five core marketing initiatives necessary for sustainable sales success, how to speak to the psychology and corporate culture of your ideal market, decision-making roles you shouldn't ignore, plus buying mentalities and what they mean for your business.
CLICK HERE to register for April 12th presentation
CLICK HERE to register for April 21st (encore) presentation
Time: 3:00 to 5:00 p.m. EDT
Cost: Free
---
Board of Director nominations close April 30th.
The Nominating Committee is seeking applications for the 2016-2017 AIBD Board of Directors. Serving on the board is your opportunity to make a difference. As a leader, you have a platform to express your ideas about what AIBD should be and should do. Bring your ideas to the table, speak up and take initiative.
Board members attend monthly electronic meetings and also lead or participate on program or project related work groups. Be prepared to report, discuss, express opinions and share ideas. Board members meet face-to-face at the annual board meeting in conjunction with the AIBD Summer Conference. The personal interaction among AIBD members is something special and not to be missed.
Any two professional members may nominate someone (with their consent) for any position. You may nominate yourself and have someone second your nomination.
The nomination period runs from April 1 –April 30, 2016.
CLICK HERE to download the Call for Nominations.
CLICK HERE to go directly to the nomination form.
---
College of Fellows seeks nominations.
The AIBD College of Fellows has announced they will be performing an induction ceremony at the American Residential Design Awards dinner at the Colorado Governor's Mansion in Denver, CO on August 27, 2016. Nominations for Fellows are accepted at any time but to be considered for the coming induction, nominations must be in on or before June 30, 2016. Only AIBD Professional members may nominate another member for consideration.
The honor of membership in the College of Fellows is bestowed upon a Professional member of the American Institute of Building Design who is certified by the National Council of Building Designer Certification and has notably contributed to the advancement of the building design profession by excellence in design, or by excellence in design in combination with excellence in education, literature or public service.
CLICK HERE to download a nomination package.
Contact the College of Fellows Chancellor Jannis Vann by writing college@AIBDmember.org.
---
Exclusive invitation for designers and engineers.
Designers & Engineers—be more confident that you are designing systems to code with the National Fire Codes® Subscription Service (NFCSS) All Access. Get immediate online access to 300+ codes and standards and NFPA Handbooks—packed with expert commentary and graphics to help clarify code concepts.
CLICK HERE to read more…
---
AIBD is accepting student scholarship apps, deadline June 30th.
The American Institute of Building Design's College of Fellows awards two scholarships each year, the College of Fellows Memorial Scholarship and the Annette Farmer Memorial Scholarship. Each scholarship recipient is awarded $1000 and they are named at the American Residential Design Awards Gala, August 27, 2016 at the Colorado State Governor's Residence in Denver, CO. The deadline to apply is June 30, 2013.
For more information, qualifications and applications, CLICK HERE.

---
---
Charlotte Metro Chapter RIPPLE, Wednesday.
The AIBD, Charlotte Metro Chapter is proud be able to provide great education each month. This month we will be at Window and Door Pros (307-T, West Tremont Avenue, Charlotte,NC). Topics will include how building codes affect certain design elements and how to fix the issues. We will also learn the best practices to use wood clad and all aluminum in contemporary applications as well as historic applications.
Not a member yet? We invite you to attend as a guest to see how the New AIBD is a good fit for you and your firm.
CLICK HERE to download the current flyer further explaining this months event. We look forward to seeing everyone this month and as always, please RSVP as soon as possible so we can give our host a head count for the lunch they will be providing.
Our upcoming May event will be presented by Cox Lumber. They a providing a full day of education on May 11th at the Cosentino Showroom on Granite Street.There will be presentations from Cox Lumber, Cedar Valley Shingles, MI Tek Building Products, Plast Pro Doors, Velux Skylights and Weathershield Windows. We will have more information about this event very soon.
Where: Window and Door Pros, 307-T West, Tremont Ave., Charlotte, NC
When: Wednesday, April 13, 2016
Time: 11:30 am to 1:30 pm
Cost: Complimentary
Contact: Kevin Holdridge – kevin@kdhdesign.com or Jenny Pippin – jenny@pippinhomedesigns.com
---
Metro Atlanta Chapter meeting, Wednesday.
This meeting is at the invitation of Georgia Piedmont Technical College. We will be presenting a 5 person AIBD member panel discussion to the student body discussing the different career paths available to people interested in the field of Residential Design.
We will hold our monthly meeting after the panel discussion allowing any interested students to participate and hopefully excite them about becoming student members.
We feel this is a great way to reach out directly to people pursuing a career in our field.
We'll report on its outcome next month.
When: Wednesday, April 13, 2016, 12:00 pm to 2:00 pm
Where: Georgia Piedmont Technical College, Building B, Lab B-1, 495 North Indian Creek Drive, Clarkston, Georgia 30021-2397
CLICK HERE to contact the Metro Atlanta Chapter.
---
Palm Beach Chapter CE event at Town of Jupiter, Thursday.
This month, the AIBD, Palm Beach Chapter is asking its members and associates to join them at a Town of Jupiter two-hour continuing education program hosted by the Building Department and AIBD Corporate member, Simpson StrongTie. Jon Levey of Simpson Strong-Tie will be training on anchor design, inspection and qualification as it relates to the Florida Building Code, the anchor installation process and any changes in the 5th Edition of the Florida Building Code as it relates to anchors. The final 30 minutes of the program is devoted to a Demonstration of the new Community Development System software – used to upload permit applications and construction documents digitally.
CLICK HERE to download a brochure.
When: Thursday, April 14, 2016
Where: Town Council Chambers, Town of Jupiter, 210 Military Trail, Jupiter, FL 33748
Time: 9:30 am to 11:00 am
Cost: Complimentary
RSVP: Lilian Cain, 561-741-2379 or email at LilianC@jupiter.fl.us
---
Puget Sound Chapter 2015 code training in Kent, next week.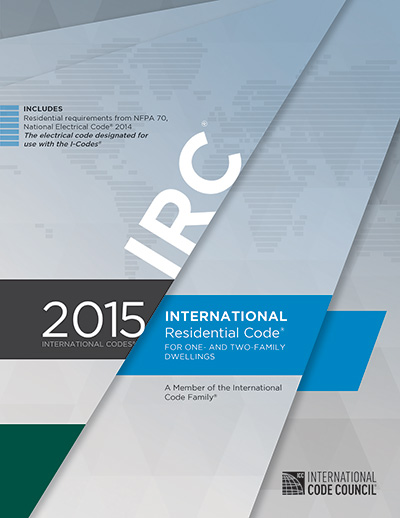 In four short months, the new codes will go into effect in Washington State. The AIBD, Puget Sound Chapter is holding its second class in Kent, WA on April 20th to review the major changes in the 2015 IRC and Energy Code for Washington. These codes go into effect July 1, so come learn what to expect from James E. Tinner, CBO, the City of Bellingham Building Official and from Washington State University Extension's Energy Program. This class is for home designers, home builders, architects, engineers and all the trades people that are expected to help get Washington
CLICK HERE to register!
When: April 20, 2016 from 8:30 a.m. to 3:30 p.m. (lunch is included)
Where: Simpson StrongTie, 22083 68th Ave S, Kent, WA 98032
Cost: Complimentary for AIBD members, others are $10 if registered in advance and $20 the day of the event.
---
7 things to know when specifying I-Joists.
I-Joists are engineered wood products that are gaining popularity with building professionals. Engineered I-Joists are manufactured under exacting conditions to ensure consistent strength that provides long span and high load capabilities. AIBD Corporate member Norbord North America provides some handy instructions on their website. These installation tips are supplementary to your manufacturer's instructions and technical guides.
For information on blocking, rim framing, span capabilities and more, CLICK HERE.
---