The First Tuesday @ 2:00, September edition.
Date: September 1, 2015
Time: 2:00 to 3:00 p.m. ET
Cost: $0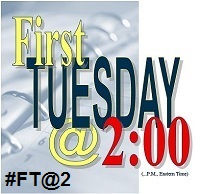 Join us for the American Institute of Building Design's First Tuesday @ 2:00 (p.m. ET) webinar program and meet BEMMI; the Building Enclosure Moisture Management Institute. BEMMI's mission is to promote the growth of the engineered rainscreen products industry to improve moisture management in building enclosures through technical advocacy.
Our guest is BEMMI's Executive Director, Laverne Dalgleish. Mr. Dalgleish works to champion energy conservation in buildings while educating building designers about the benefits of energy conservation such as durability, comfort, reduced maintenance, reduce HVAC equipment costs and the positive impact on the environment. Mr. Dangleish is secretariat of two ISO Committees and is Chair of the ULC Thermal Performance in the Building Environment Standards.
This program is hosted by the American Institute of Building Design and attendance is FREE for AIBD members and guests. Feel free to forward this invitation.
Certified Professional Building Designers will earn 1.0 CE units for attending the online presentation.
To participate, click the registration link and provide us with some basic personal information. After registration, a unique link will be sent to your e-mail. Save this email and use the link to sign on a few minutes before the presentation. Everyone watching online may join the discussion using their personal computer's microphone, telephone link or by typing questions directly to the moderator. For further instructions, contact the AIBD national office at 1-800-366-2423.
CLICK HERE to register.
---

NCBDC launches job task analysis survey.
AIBD invites you to participate in the National Council of Building Designer Certification (NCBDC) Job Analysis survey. The purpose of this study is to identify the tasks performed by a building design professional, as well as the important knowledge and skills required to effectively perform this role. The results of the survey will allow NCBDC to ensure that their certification services reflect current practices among building design professionals.
The content included in this survey was reviewed, discussed, and revised by a Task Force of practicing building design professionals at a recent meeting in July. Your responses will help us improve the NCBDC job analysis and create a more accurate description of the tasks, knowledge, and skills required by a building design proDalfessional. The job analysis survey may take up to two hours.
NCBDC would like for all surveys to be completed by: Sunday, 27 September, by 11:00 p.m. U.S. Eastern Time.
CLICK HERE to start your survey.
---
More multifamily.
According to economist Elliot F. Eisenberg, Ph.D., housing starts are up 11.3% YTD through July. The percentage represents an increase of 65,900 units. Single-family activity is up 11.2% or 42,200 units, while multifamily starts are up 11.6% or 23,600 units. As for permits, while up 14.2% YTD or 85,800 units, single-family permits are up just 8.8% or 33,200 units, less than the rise in single-family starts, while multifamily permits are up 22.8% or 52,600 units, substantially more than multifamily starts.
CLICK HERE to download the full August release from the U.S. Census Bureau.
Elliot Eisenberg, Ph.D. is a nationally acclaimed economist and public speaker specializing in making the arcana and minutia of economics fun, relevant and educational. He earned a B.A. in economics with first class honors from
McGill University in Montreal, as well as a Masters and Ph.D. in public administration from Syracuse University. Eisenberg, is the creator of the multifamily stock index (the first nationally recognized index to track the total return of public firms principally involved in the ownership and management of apartments), the author of more than eighty-five articles, and is a regular consultant to several large real estate professional associations, hedge funds and investment advisory groups. He has spoken to hundreds of business groups and associations, often as keynote speaker. Dr. Eisenberg has been invited to testify before lawmakers and is often asked to comment on proposed legislation. His research and opinions have been featured in Bloomberg, Business Week, Bureau of National Affairs, Forbes, Fortune, and many other publications. He is a regularly featured guest on cable news programs, talk and public radio.
---

Introducing the new Airvent.com.
Registers AIBD Continuing Education Provider (AIBD CEP), Air Vent is excited to announce we have redesigned our website (www.airvent.com) with a fresh new look and improved functionality. We hope you find it easier and faster to navigate through the site for the information you need. The content that you have come to rely upon remains but has been positioned in an easier-to-find format. A few examples:
Click on "Installation" and you'll find all of our product Install Sheets along with access to the convenient Contractor Locator that puts homeowners in touch with roofing pros.
Click on "Resources" and immediately at your fingertips is our extensive library of product brochures, educational tools, videos and the very popular Online Calculator.
If you have a product warranty question,

we now have a dedicated email

just for warranty items when you click on "Support."
The site contains direct links to our Facebook, Twitter and YouTube pages. We hope you'll consider keeping in touch with our year-long activity through Social Media – including free product giveaways through the fun "Trivia Time."
And keep an eye out for the annual schedule of FREE Ask the Expert™ seminars offered to the industry each 1st quarter. January kicks off our 18th season. More details coming soon.
Thank you for your business, your participation in Air Vent programs and your continued support. – Paul Scelsi, Air Vent Marketing & Communications Manager (pscelsi@gibraltar1.com)

---
A breakdown of mid-century modern design.
by: Tre Daniels, First Coast Magazine.
The Mid-Century Modern architecture movement began in 1945 and was a popular form of design until around 1980. These buildings are known for having open spaces, extensive use of glass, and a unique connection to nature. These features come from mid-century modern architects and are beginning to resurge in new buildings all around the world.
CLICK HERE to read the full article – FEATURING a 2015 American Residential Design Awards winning home designed by Phil Kean Design Group, Winter Park, FL.
AND CLICK HERE if you want to see more photos of the house.
---