The ARDA program promotes innovation, creativity, excellence and sheer possibility. Who doesn't want to be aligned with those? And winning, of course, brings validation and acclaim. But it's not all about the glory. There is actually a business case to be made for entering an awards program—whether you you are recognized or not.
Last week we posted four great reasons to enter the ARDA program, here are four more reasons:
Reason #1 – You can enter you best designs into a vast array of categories: ARDA is comprised of eleven categories. The value or square footage of the project you enter is irrelevant. Each project is judged on its own merits and awarded based on presentation, creativity, and the minimum design standards established by the judges when they convene. In some cases, the same project can be entered into two or more categories. For example, a custom home may also be entered into the Green Design category, the Accessible Living category, the Global Choice category and the drawings themselves entered into the Working Drawings category. CLICK HERE to view the categories and the entry requirements.
Reason #2 – The winners are featured in the AIBD magazine: AIBD, the Institute's online digital magazine is published at least twice annually. The magazine is sent to over 6000 professionals throughout the industry, nearly 200 media outlets and posted permanently on the AIBD website. CLICK HERE to view last year's Grand ARDA winners in AIBD.
Reason #3 – Entering means you're supporting excellence in your field (and that's good business): Time and resources may be critical and you might have to focus on awards that are part of a larger effort by an organization providing awareness of your profession. Participating in award programs with those organizations means that you are supporting their work to serve the design community through education, camaraderie and elevation of the discipline.
Reason #4 – Because you still can enter! Okay, maybe this reason was carried over from last week. But, you really still can! Visit www.ResidentialDesignAwards.com to download the registration form and category descriptions.
How to put together a winning entry.
Download a one hour tutorial presented by long-time ARDA judge and personal house plans marketing consultant, Hillary Gottemoeller. In this video, Hillary shares examples of the good, the bad and the ugly. You deserve the credit, invest 60 minutes and learn how other ARDA winners earned it.
CLICK HERE to watch the video.
---
Welcome new members!
Please help us welcome those who joined or rejoined AIBD this past week:
Jim DeGolier
Jason Pederson
WA
CO
Professional
Professional
We are pleased you have chosen AIBD as a resource for professional and personal growth. Membership provides technical information, advocacy, professional networking opportunities, as well as participate in programming sessions offered at various conferences throughout the year. All designed to help advance your career.
Visit "SearchHomeDesigners.com" to reach out and exchange information with other professionals in the building designer industry supporting the AIBD mission.
---
Implications of the new overtime rule.
On May 18, 2016, President Obama and Labor Secretary Thomas Perez announced the publication of the Department of Labor's (DOL) final rule updating the overtime regulations, which will automatically extend overtime pay protections to over 4 million workers within the first year of implementation.
Currently business owners must pay overtime, in some cases, if their employee is paid hourly and in other cases if they're a salaried employee who is making less than $23,660 a year. The Obama administration just moved that cutoff, which is a federal regulation, up to $47,476 a year. And so that has made about 4.2 million workers eligible for time and a half when they work more than 40 hours a week.
According to the National Association of Home Builders (NAHB), "By radically doubling the current overtime salary limit…this blatant regulatory overreach will essentially hurt many of the workers the rule was meant to help." CLICK HERE to read more about the topic from NAHB. Businesses can make changes to lessen the impact of the rule. For example, they might say to some of their workers, "you can't work more than 40 hours a week." Similarly, they could also set base pay a little bit lower so that even with the overtime added, the overall pay that they're giving to a given worker in a year is not so much affected.
Annie Lowrey, an economic reporter for the New York Magazine, said in an National Public Radio interview over the weekend, "Yeah, businesses hate this (laughter), especially businesses that have a lot of workers in this wage band 'cause it really does just force them to, first of all, ensure that they have a system to make sure that they know how many hours their employees are working and second, to pay them more. But the Obama administration has basically said – you know what? -on net, we think that this is good for workers." CLICK HERE to read a transcript of the interview.
According to the Obama administration and the DOL, the new rule will put more money into the pockets of many middle class workers – or give them more free time. The administration also sees the rule preventing a future erosion of overtime protections, ensuring greater predictability, and provide greater clarity for workers and employers. In addition, this rule will improve employees' work-life balance, improve workers' health, increase productivity and increase employment by spreading the work around. CLICK HERE to download the DOL summary.
Congress can attach a rider to legislation or pass legislation blocking the rule. The question is whether they're going to do that before the rule goes into effect on December 1, 2016. The Society for Human Resource Management (SHRM) is calling for their members to urge Congress to send the rule back for a new economic analysis. Ms. Lowrey doubts that will happen, "And so, it's certainly possible that Republicans in Congress could block it. But this is a fight that the White House wants. You know, they want to say, hey, this going out to 4.2 million relatively low-income or middle-income workers. And these Republicans, you know, want to make sure that you have a small enough paycheck."
---
Join the CPBD exam review team.
The National Council of Building Designer Certification is currently in need of ten to twelve content experts to sit for four separate three hour web conferences to review current Certified Professional Building Designer (CPBD) exam items (i.e. categories, questions, examples, etc.). The intent is to reclassify the items based on their content and the newly established exam specifications.
You do NOT have to be certified to serve on this important task force. However, ANSI standards and NCBDC policy restricts non-certified exam review participants from applying for certification for a period of 24 months.
A doodle poll will be emailed to all participants and review sessions will be scheduled based on Expert availability to get as much input as possible. Your participation is needed to continue the CPBD certification's growth and the continued benefit of the certification to the profession of Building Designers.
If you are potentially available for these content review meetings please email Steve.Mickley@aibd.org. Attendance to each meeting is not required but your participation would greatly assist the field.
---
You're gonna need a license for that.
SOURCE: Megan McArdle, Bloomberg View (May 17, 2016)
When my mother retired from selling real estate, she toyed with the idea that she — a talented cook who had long made her own croissants — might make a little money on the side by selling homemade baked goods. It's the sort of business that people have started from time immemorial, letting them share what they love with someone willing to pay for it.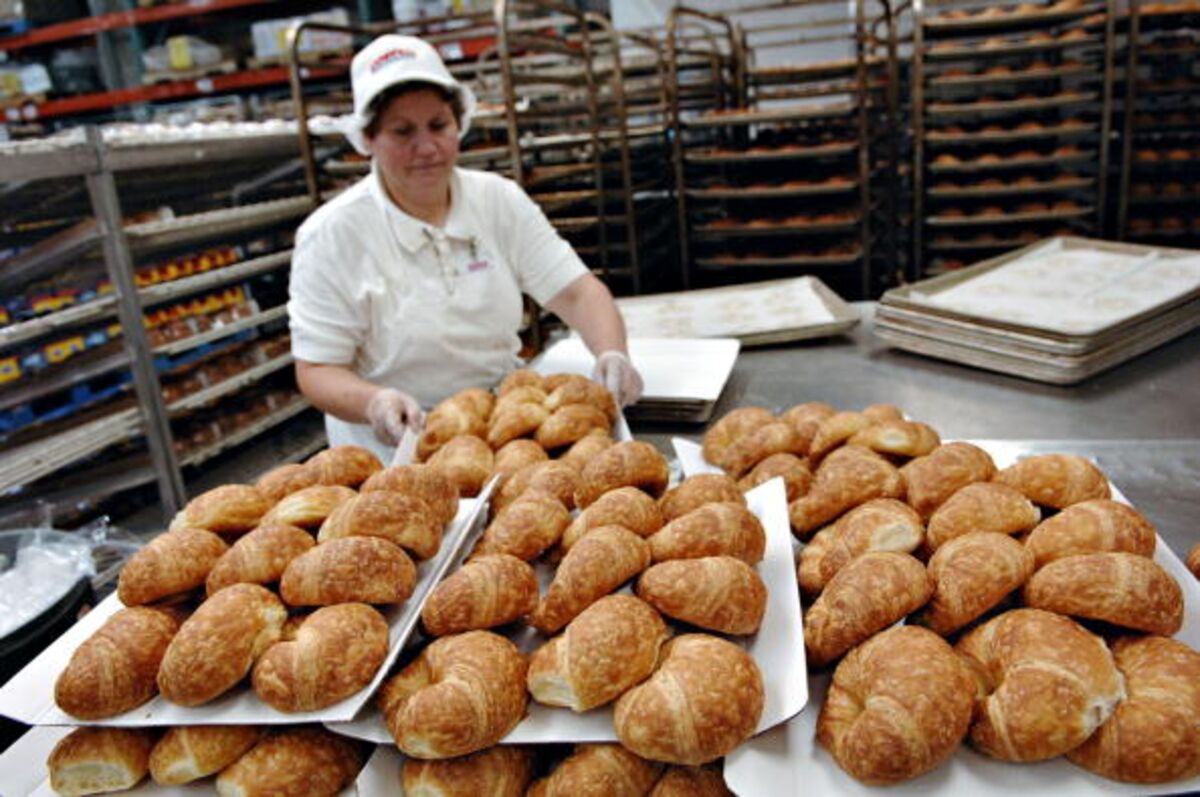 A quick investigation, however, revealed that the thing was impossible. You can't just bake a little stuff at home and sell it, for fear that you might poison people. If you want to poison people with your deliciously flaky homemade croissants, it must be done on a strictly ad-hoc, volunteer basis.
Welcome to the modern economy, where increasingly, everything not compulsory is forbidden. We are hedged around with rules to protect us, to protect other people, to protect some theoretical victim who exists only in the minds of regulators and judges. And there's reason to worry that this red tape is getting wrapped so tight that it risks rendering us immobile.
I'm not talking about environmental regulations, or even the labor regulations that make it increasingly expensive and burdensome to employ people. Today I'm talking about occupational licensing, and the burden it places on people who want to build a career.
---
Green and sustainable remodeling trends – free webinar tomorrow.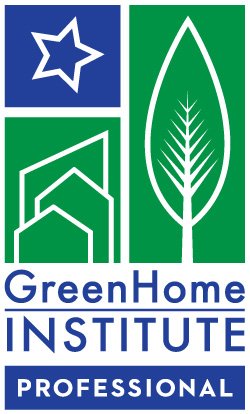 Brett Little, CGHP and Executive Director of the GreenHome Institute for a National Association of the Remodeling Industry is hosting a 1-hour webinar covering an introduction to the new Certified GreenHome Professional (CGHP) NARI Green certificate. This course will cover an introduction to the on demand /open book program, how to become a CGHP, what the benefits are and how it can help you utilize certification and labeling tools such as GreenStar and/or the Department of Energy's: Home Energy Score in a way to make more sustainable projects for your clients.
Date: Tuesday, May 24, 2016
Time: 12:00 to 1:00 p.m. EDT
Cost: Complimentary
---
Contradictory Construction.
SOURCE: Elliot Eisenberg, the bow tie economist
While April housing starts rose 6.6% month over month and declined 1.7% year over year, housing starts have been flat for a year. Since 4/15, the peak in monthly seasonally adjusted starts was a rate of 1.213 million in 6/15; the trough was 1.063 million in 5/15. However, this stability exists because the 14% increase in single-family activity has been countered by an offsetting 20% decrease in multifamily activity. Single-family builders have it good.
---
Speakers – submit proposals for Summer Conference.
Do you have an idea for an educational session? Do you know someone who has a great presentation?
Interested speakers still have until June 1, 2016 to submit their proposals for the AIBD 2016 summer conference.
To submit a proposal:
Go to www.AIBDconvention.com/SpeakerRFP.pdf to download an RFP document which includes leading attendee topics of interest, attendee demographics, rules and guidelines for speaking and additional information for submitting a proposal (the download should start immediately).
For more information about AIBD's 2016 Summer Conference, including a proposed schedule of events, visit www.AIBD.org/SummerConference.
If you have any questions or would like to recommend a topic or speaker, please contact our conference staff by writing conferences@AIBD.org.
We look forward to your ideas!
---
AIBD scholarships available until June 30th.
Student members and children of Professional members qualify for scholarships.
The American Institute of Building Design's College of Fellows awards two scholarships each year, the College of Fellows Memorial Scholarship and the Annette Farmer Memorial Scholarship. Each scholarship recipient is awarded $1000 and they are named at the American Residential Design Awards Gala, August 27, 2016 at the Colorado State Governor's Residence in Denver, CO. The deadline to apply is June 30, 2013.
For more information, qualifications and applications, CLICK HERE.
---
Hot off the grill sweepstakes!
Sign up for Whirlpool Inside Pass and be entered to win a KitchenAID 2-burner grill.
We have an unique opportunity for you and your employees! Encourage all of your employees that are not registered on the Inside Pass Program to register between now and May 31st for an opportunity to be entered to win a KitchenAid 2-Burner Grill!
Already a member? That is ok, you can still qualify!
Two ways to enter:
For NEW Inside Pass Program Members:
1) Visit www.whirlpoolinsidepass.com
2) Enter your company's group code (found on flyer)
3) Create a password and click "Sign Me Up"
Current Inside Pass Program Members enter by:
1) Sign in at whirlpoolinisdepass.com
2) Select "Customer Service" in the menu bar
3) Click "Contact Us"
4) Select "other" in the Subject section and write the following line into the comments section "Hot Off the Grill Sweepstakes"
Remember – this registration sweepstakes runs from now until May 31st! REGISTER TODAY!
Thank You for your continued support of Whirlpool.
**check INSIDE PASS throughout the month for other great exclusive offers**
---

AIBD members, work and life never stand still….. Neither should your PC! Now is the time to upgrade and save instantly up to 38% off Select Lenovo PC Desktops, Laptops, Tablets, and Accessories that keep you in motion.
Visit: www.lenovo.com/lsp
Call: 1-800-426-7235, ext. 3569 (M-F: 9am-9pm EST, Sat: 9am-6pm EST)