The ARDA Committee is looking for new members!
Every year, AIBD hosts the American Residential Design Awards (ARDA) where we spotlight the most creative and innovative residential designers, builders, remodelers, architects, developers, land planners, and interior designers in the nation.
If you've never heard of it, check out last year's winners to get an idea of what it's all about.
This year, we are expanding the ARDA program and we need your help!
The ARDA Committee is looking to add members who are interested in continual support or small task participation.
Continual support includes weekly or semi-weekly phone meetings for planning, reviewing progress, assistance for judging and presentation preparation, and other like tasks.
Small task support includes data entry for expansion of our contact list, physical support at the 2017 Summer Conference, and short term marketing projects.
If you have any questions or are interested in getting involved, please contact Karen Kassik-Michelsohn via email: Karen@MandDconst.com.
---
How to run and grow your business.
Last week was November's First Tuesday @ 2:00.
We had Mark Kerson, author of the book The Elements of Building, a Business Handbook for Residential Builders and Tradesmen.
Residential industry professionals know their craft, but relatively few know how to run a successful business.
This course will teach you to run a better business.
The Elements of Building is a collection of easy-to-understand business principles for everyone involved in designing and building homes.
You'll learn:
Find the right leads – There are good leads and bad leads. Learn to find the right ones.
Please building officials – You can't avoid dealing with them, so learn to deal with them in a way that benefits you.
Getting a mentor – There are people out there with far more experience than you. Tap into their knowledge!
Certified Professional Building Designers will earn 1.0 Primary CE unit for taking the course.
AIBD Members, enroll for free! Call 1-800-366-2423 or write info@AIBD.org for the member code.
Click here to sign up.
---
Your building design firm needs social media.
Over the last couple weeks, we've discussed why building designers need Search Engine Optimization (SEO), how to improve the meta data, and basic page SEO. If you read these and put the tips into effect, you're already seeing more traffic movement.
There's a lot more to do!
Social media is highly misunderstood from a branding point of view. People seem to think that the strength in social media is in posting links to your website, pictures of your work, and other things related to your brand. Hopefully someone retweets it and it goes viral!
While you should be sharing those things on your social media, I should let you know that the world doesn't revolve around you. Harsh, I know, but when you understand that, you'll start to understand marketing better.
The real strength in social media is in the engagement with your clients and customers.
Over on the AIBD blog we've got a post you can read to get you started with social media marketing today. Click here to read it now.
Next week we'll look at some specific social media tips for one or two platforms.
---
AIBD 2016 Summer Conference speaker Michael Brightman has released Version 3 of his ConDoc software.
ConDoc is a plugin for SketchUp that makes your life a whole lot easier, even more so with the latest features.
2D Draft Mode – You can now access 2D CAD drafting from within SketchUp. This enables you to create detail drawings and diagrams including color-by-line-weights, and hatch fills. No need to use other software!
Detail Tool – A companion to Draft Mode, this tool creates and organizes the scenes needed to link to ConDoc detail drawings inside of LayOut. It's instant and only takes a few clicks to select what you need.
Match properties Tool – This shortcut tool saves you time by applying hatch patterns to you draft mode lines. All you need to do is click to sample the line weight.
ConDoc System Extension – This extension keeps you in line with the ConDoc Standards (found on the ConDoc Pro Resources Area), a system for organizing SketchUp models.
You can pick up ConDoc at CONDOCTools.com*.
Watch a video of Mr. Brightman showing the latest features here:
*This is an affiliate link.
---
Down East Chapter meeting for November 8th.
Last month's meeting was unfortunately cancelled due to flooding from hurricane Matthew, but luckily, the Down East Chapter was able to reschedule their presenter, Len Vogel, for this month.
Mr. Vogel will be presenting on the National Council for Building Designer Certification (NCBDC) exam and certification process.
Chapter President Len Van Staalduinen shared with us that Mr. Vogel was a charter member of the AIBD North Carolina Society in 1989 and was Certified in 1991.  He served on the Education and Certification Committee of the National AIBD until the NCBDC was formed and split from AIBD. He then served on the Board of Examiners from its inception until 2015. He has also served two separate terms as Vice President of NCBDC and as President from 2010 – 2012, while assisting in the merger of NCBDC back under the umbrella of AIBD.
Where:
Winslow's Tavern
120 W 5th St
Greenville, NC 27858
When:
Tuesday, November 8th, 2016
6:30 PM to 8:00 PM
Who:
Len Van Staalduinen
designplus@embarqmail.com
For more information on the Down East Chapter, check out the chapter page on AIBD.org.
---
AIBD Central Colorado Chapter meeting for November 10th.
This meeting will be a social event with food and drinks available.
Hang out with some of AIBD's leadership: Executive Director Steve Mickley and AIBD NCBDC President Alan Abrams.
RSVP's are very important! We want to make sure there is enough for everyone. Guests, spouses, friends, and industry partners are welcome.
Larry and Mary Gilland have once again graciously volunteered their office to host our meeting; their address is below.
Where:
201 E. LAS ANIMAS STREET, SUITE 113
COLORADO SPRINGS, CO 80903
When:
Thursday November 10th, at 6:30 pm
Who:
Bernie Kern
719-375-4956
bbkerndesigns@q.com
Please RSVP to Bernie Kern as soon as possible!
For more information on the Central Colorado Chapter, check out the chapter page on AIBD.org.
---
AIBD Triad Chapter meeting for November 10th.
Josh Baily with Snavely Forest Products will be presenting on Typar (house wrap, tapes, flashing & drain wrap) and Glulams ( regular & treated).
You'll be able to ask questions about those products and more. Know all the answers about these products and impress your clients.
Where:
Pella Window & Door,  220 Seneca Drive, Greensboro, N.C   27406
When:
Thursday November 10th, at 11:30 AM
Who:
Dan Huckabee
336-282-3777
dan@huckabee-associates.com
Please RSVP as soon as possible!
For more information on the Triad Chapter, check out the chapter page on AIBD.org.
---
Air Vent Inc. Ask The Expert seminars are coming to a town near you.
Air Vent Inc. are bringing their "Ask The Expert" seminars to cities all over the USA, and there's bound to be one near you.
You'll learn…
How to avoid obvious installation mistakes
How to sell your services the right way
What code violations will follow your whole career
And much more!
These are technical seminars, not sales presentations.
AIBD, AIA, NARI, A.I.I., NAHI, RCI and ACHI members can receive CE credits by attending seminars.
There are 30 seminars around the country, so click here to locate the one that's nearest to you.
These seminars run from January to March 2017.
---
Welcome new AIBD members!
Please help us welcome those who joined or rejoined AIBD this past week.
Randall Benevage
Vincent Livingston
MS
TX
Student
Professional
We are pleased you have chosen AIBD as a resource for professional and personal growth. Membership provides technical information, advocacy, professional networking opportunities, as well as participate in programming sessions offered at various conferences throughout the year. All designed to help advance your career.
Visit "SearchHomeDesigners.com" to reach out and exchange information with other professionals in the building designer industry supporting the AIBD mission.
---
Got questions about SoftPlan? Join their Q & A Session!
On Friday, November 18th, SoftPlan is hosting a 45 minute Q & A Session where you can join and ask questions. All questions will be answered by the SoftPlan senior tech staff. The session will be at 11:00 AM CST.
This is part of their Friday Fundamentals, a webinar series that SoftPlan puts on most Friday mornings. They are completely free, however, it's really important that you sign up now as these sessions do have a cap and fill up very quickly.
The webinars are always 45 minutes long, and while most are on a specific aspect of SoftPlan, this one is particularly special because it is a Q & A Session that you can personally be involved in.
You can also go to the signup page to watch some of the previous Friday Fundamental videos such as Introduction to SoftPlan (from October 28th, 2016) and Bathroom Design (from June 10th, 2016).
Sign up by clicking here.
Also coming up…SoftPlan Quick Start
November 15-18
They're calling this a "Quick Start" class which teaches you all the basics you need to get started designing buildings right now.
You can go from knowing nothing about SoftPlan to doing all of your work there in just over half a week's time.
You don't even have to leave your home or office. This training is all online.
After taking this live training course you will be able to use SoftPlan to:
• Draw plans in 2D and 3D.
• Add electrical details.
• Create foundation plans.
• Turn your 2D plans into 3D models for clients to view.
• And more!
The investment for this course is $195.00 USD per person. Classes fill up fast at 14 occupants so that you can get individual attention. If you're interested, you need to go sign up right now.
Future SoftPlan courses include:
December 6-9: Intermediate
We'll be discussing them in future MondayMINUTE but if you're too excited to wait, you can sign up for any of them here.
---
Did you know you can get Procore Certified?
Procore offers various free certifications that show the world you know how to efficiently use Procore software.
Many businesses use Procore's construction management software and proving your knowledge and expertise could be just what you need to land the next job.
All of the courses are free and online. When you successfully complete a certification, you'll be able to link it to your LinkedIn profile to prove authenticity.
The courses are self-paced and online while offering foundational and role-based certifications.
The certifications include:
Procore Certified Associate
Procore Certified Subcontractor
Procore Certified Superintendent
Procore Certified Architect
Procore Certified Engineer
And soon will also have:
Procore Certified Project Manager
Procore Certified Company Admin
Leveraging Technology to Tame the Change Order Beast
November 9, 2016 2:00 PM EST
A lot of people dislike the change order process, but it doesn't have to be terrible.
Join Rocco Vespe, Vice President, Claims and Consulting of Hill International and Tom Sawyer, Deputy Editor of Engineering News-Record, as they talk about how to perceive and document the change order process, and what technology helps them with project management.
Click here to get registered for this webinar.
Coming up in a future MondayMINUTE we'll talk about a December webinar on BIM.
There are also almost 80 past webinars you can view at your leisure at Procore.com/webinars.
---
Prove to your clients you understand energy and carbon reduction.
All about the PHIUS+ 2015: The Climate Specific Passive Building Standard
November 9th from 12:00 PM to 1:00 PM Eastern.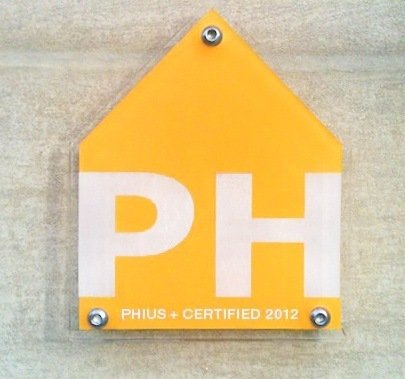 The PHIUS+ 2015 Passive Building Standard meets at the crossroads where energy and carbon reduction meet cost effective design. The standard even includes climate zone, source energy, and other costs.
This certification applies to homes, new and existing building projects, multifamily buildings, and commercial buildings.
Learn how and why the PHIUS+ 2015 Passive Building Standard was developed, and then how to get started on the process of becoming certified.
AIBD members can get CEUs as well as GBCI, AIA (HSW), PHIUS CPHC, NARI Green, Certified Green Professional (CGP), Certified GreenHome Professional (CGHP), and many state-based design or contractor licenses.
Sign up for the webinar by clicking here.
High Performance Foam Free Historic Masonry Retrofits
November 16th 12:00 – 1:00 PM EST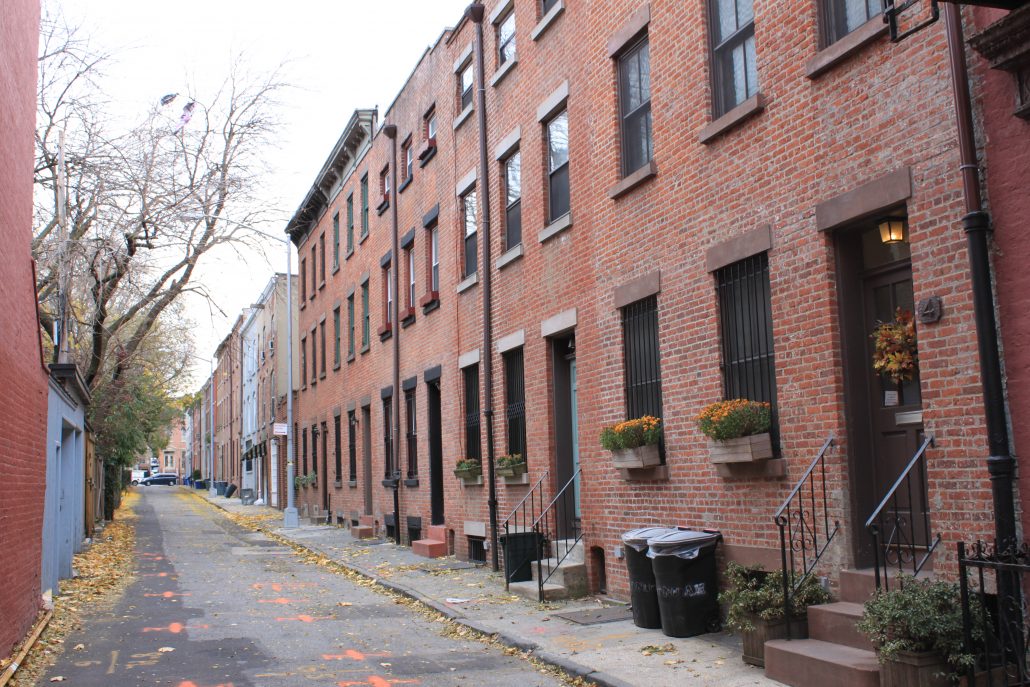 Classic brick walls are characteristically uninsulated and prone to air infiltration. When preserving historic buildings, exterior insulation is usually prohibited.
How do we restore and preserve historic sites while also upgrading them to be energy efficient?
This webinar will talk about…
How historic masonry walls fall short of several key attributes of high-performance enclosures.
The key threats to stability of historic masonry walls.
How historic masonry walls can be stronger, or riskier, when converting to high-performance.
And more!
Sign up for the webinar by clicking here.
---
Humor for your Monday!

This week's image was created by AIBD Communications Director Garrett Mickley, inspired by an image found on the web that had no attribution. If you know who created the original, please email us so we can give credit where credit is due. Garrett.Mickley@AIBD.org.
---
CLICK HERE and to learn more about AIBD events!