First Tuesday @2:00 – Free Webinar.
The Design and Performance Advantages of Composite Shakes, Shingles and Slate
This course provides an overview of the characteristics and green features of composite shake, shingle and slate vs. alternative shake and slate options as a discussion of the relationship of composite shake, shingle and slate to various green certification programs. Learn the factors and environmental considerations that are driving the composite shake, shingle and slate market; the advantages of specifying composite shake, shingle, and slate vs. alternative options; and the relationship of composite shake, shingle and slate to the NGBSTM program and the LEED(R) green building certification program.
CLICK HERE for more information and to register!
When: Tuesday, May 3, 2016
Time: 2:00 p.m. to 3:00 p.m. EDT.
Cost: Complimentary
---
Understanding LEED for Homes V4 Webinar Series.
Eight 1-hour modules starting May 4 through June 22, Wednesdays.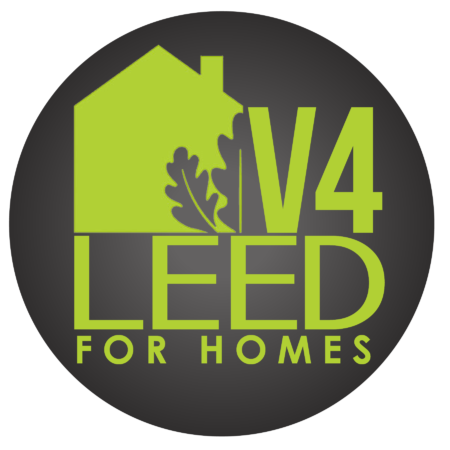 The LEED for Homes rating system is responsible over 100,000 better-built homes across the globe both single and multifamily, new and existing projects. As of October 31st, 2016 LEED will be updated to version 4 making it more stringent in all the areas of greener building. There have been over 1,000 registered beta projects registered under v4 now and nearly 100 certified and this session will be covering the new system, what projects have done in v4 and how to get prepared for the changeover.
This course was designed for professionals who either have used LEED for Homes 2008 or are LEED APHs but is also beneficial if you plan to explore the LEED rating system now for your next project.
Recommended Prerequisite Courses
Become an energy star partner (at no cost) and take their free training on Energy Star Version 3
Watch the introduction to LEED V4 – What's new and what is different? – Free CE Webinar
Dates: Wednesdays – May 4 through June 22, 2016
When: Friday, April 29, 2016
Time: 11:00 am to 12:00 pm EDT
CLICK HERE for online meeting invite information.
---
Utah 2016 legislative session results.
SOURCE: Utah Valley Home Builders Association
On behalf of the UVHBA, AIBD Professional Member Sam Morgan reports the 2016 Utah Legislative Session passed two bills that have a significant impact on the housing industry. HB316 is the legislative adoption of the 2015 ICC Building Codes. HB330 incorporates the 2015 edition of the International Fire Code.
"We finally got townhouses defined correctly [as single family residences]." Sam forwarded along with the UVHBA updates letter. He added, "The other item I am happy with and wasn't aware they were working on gives a little more strength to the 2014 bill that was passed requiring cities to cite code references on plan reviews and inspections….they can not enforce anything that is a more strict requirement than is in the 2015 IRC/IBC code books…even if by city ordinance."
HB 316 (effective July 1, 2016) changes the way cities deal with construction related ordinances. Link; http://le.utah.gov/~2016/bills/static/HB0316.html
Starting on line 339 the bill states cities and counties cannot enact or enforce a rule or ordinance that is more restrictive than the fire code. This coupled with HB 330 (starting line 268) provides specific and uniform language for where fire sprinklers can be required.
Starting on line 218 a county or city cannot adopt or enforce a rule or ordinance or requirement that applies to a subject specifically addressed by and more restrictive than the building code.
Codes dealing with residential structures will shift to a 6 year rather than 3 year cycle for renewal.
SB184 from the 2014 legislative session is still less than fully understood and implemented by building departments. Bill link (http://le.utah.gov/~2014/bills/static/SB0184.html )
Starting with line 31, If a building inspection cannot be provided within 3 days an independent inspector shall be hired and paid with the fees collected by the city
Starting with line 47, Correction notices shall have specific code or ordinance references listed.
---
10 Most common code violations – Part I.
SOURCE: Norbord Ι North America
Failing a building inspection is a frustrating and costly experience for most contractors. You may have to go back and make adjustments or redo some aspects of the build and your scheduling will be compromised. You take longer to do the job and have to pay for the adjustments and that eats into your profit margins. Knowing the most common code violations and how to avoid them can save you time and money.
The Common Code Violations survey conducted by the ICC in 2013 found a whopping 45% of field inspections uncovered code violations. While this figure is still high, it is actually an improvement on previous years. This is thanks in part to state-mandated contractor training and a more competitive construction market which can't afford expensive callbacks. Still, there is room for improvement and knowing what the most common downfalls are can help you to avoid expensive mistakes.
BRACED WALLS
The braced-wall code requirements are relatively new and cause some confusion with the most common error being missing blocking. The new codes require nails or fasteners along every panel edge, which may mean some blocking is needed between studs or on horizontal edges.
Improperly sized beams are another issue as well as beams which don't have full bearing on the hanger seat. While manufacturers recommend a 1/8-inch gap between the joist end and the girder, bigger gaps will reduce the hanger's load capacity.
Overdriven nails on bracing panels and hangers is also a common mistake and one that is a little more difficult to fix than missing blocking. When nails are overdriven, they cause dents in the steel which compromise its strength.
MISSING DOCUMENTS
Without the correct documentation and comprehensive plans, you just can't pass an inspection. Get a process in place, and have a staff member who is responsible for this so that you always have all the documentation you need onsite, that you are always working from the latest plans and that you have all the residual permits in place.
FIRE BLOCKING
Fire blocking must be installed and sealed with fire-rated caulk in home cavities to prevent the spread of fires and smoke between floors in a house and between the top floor and roof. For example, fire blocking must be placed at concealed draft openings between vertical and horizontal cavities. Framers may not always see gaps, especially where they are concealed by soffits.
Be sure to use the right materials and right locations for fire blocking and check local codes which may differ from region to region.
ANCHOR BOLTS
Missing or improperly spaced anchor bolts are a surprisingly common error. "You need a bolt on each side of every joint on the sill," says Darryl Byle, a former building inspector and structural engineer. "But a lot of concrete guys just put bolts every 6 feet, rather than asking the framer where the joints will be."
This can partly be attributed to a code change in the 2015 IRC which alters bolt placement to the middle third of the width of the foundation plate which means you have a scant 1 3/16 inches of tolerance on a 2X4 plate.
---
RIPPLE* lunch and tour in Greenville, NC – May 10th.
Check out the AIBD MondayMINUTE.Winslow's Deli, Tavern and Market in downtown Greenville at 12:00 PM on Tuesday May 10th. After lunch we will tour the historic Humber House located across the street that houses the Eastern Office, Historic Preservation Office of the NC Department of Natural and Cultural Resources. The staff will give an overview of the services their office provides, an introduction to historic preservation tax credits, and a tour of the structure.
Please invite anyone interested in the design and building of quality homes to attend.
Free public parking is available across from the restaurant. When you arrive ask the hostess to direct you to the AIBD meeting upstairs.
If you have any questions please feel free to contact Len Van Staalduinen, AIBD by calling (252)-531-2208
When: Tuesday, May 10, 2016
Where: Winslow's Deli, Tavern and Market, 120 W 5th St, Greenville, NC 27858
Time: 12:00 p.m. to 2:00 p.m. EDT
Cost: Lunch is on your own
*Residential Industry Professional People Lunch and Education
---
Lunch and learn in Greensboro, NC – May 12th.
Join the AIBD, Triad Chapter (Greensboro, NC region) and James Terry with Velux skylights for lunch. James is also presenting a continuing education program to communicate how skylights can contribute and provide the benefits of natural ventilation, daylight and energy efficiency to ensure good health and well being in residential applications as well as evaluating the importance of indoor climate and the aspects of creating better living conditions.
Where: Pella Window's Conference Room 220 Seneca Road, Greensboro, NC, 27406
When: Thursday, May 12, 2016
Time: 11:30 am to 1:00 pm EDT
Cost: Complimentary – Sponsored by VELUX USA
---
How to become a FORTIFIED-Wise Professional.
The AIBD, Cape Fear Chapter and Town of Carolina Beach Building Inspection Department are presenting a FORTIFIED-Wise training program in Carolina Beach, NC. The FORTIFIED Wise™ Associate and Professional demonstrates a solid understanding of FORTIFIED Home™ building principles, construction practices and verification requirements. It's ideal for contractors, product manufacturers, building officials, insurance professionals, students, real
estate professionals, or anyone who wants to increase their knowledge of FORTIFIED Home™ and IBHS.
Professional candidates must have a current license or certification in a related field (CPBDs qualify). See registration website for more details.
When: Wednesday, May 25, 2016
Where: Carolina Beach Town Hall, 1121 N. Lake Park Blvd, Carolina Beach, NC
Time: 8:30 am to 5:00 pm EDT
Cost: $275 (Associates)/$375 Professionals (BEFORE APRIL 28)
CLICK HERE for more details and to register.
---
Free breakfast, tour and continuing education in Clearwater, FL – May 14th.
Join the Tampa Bay chapter for breakfast and a presentation by Mr. David Wilson, Technical Sales and Marketing Coordinator for Greenstar Insulated Panels, Inc. The Greenstar Panels are a revolutionary and patented Hyper-insulation System which addresses and abates all three aspects of heat transmission-convection, conduction and radiant, all in a single product. Greenstar Panels are a proven product, already installed in over 300 residences and commercial structures in the Lakeland-Tampa Bay area, and they have been proudly featured on the local Fox News Channel as well.
A short tour of the historic Ft. Harrison Hotel will follow the presentation! PLEASE RSVP BY MAY 9th to: Tim Roney at tim@roneydesign.com.
CLICK HERE for more information.
Where: FT. HARRISON HOTEL, 210 S Fort Harrison Ave., Clearwater, FL 33756
When: Saturday, May 14, 2016
Time: 9:00 am to 11:00 am
Cost: Complimentary! Sponsored by Greenstar Panels, Inc.
---
SoftPlan Intermediate class will be held May 3 – 6.
SoftPlan's Intermediate class will teach you the advanced skills you need to create complete custom house plans. Classes meet from 9:00 a.m. – 10:30 a.m. CST.
You'll learn how to draw a complete house plan in 2D and 3D and how to generate elevations and sections, all from the convenience of your own office. You'll also be able to ask the instructor questions and interact with the class.
Each class is $195.00 per person. See a full itinerary and visit their website for more class offerings.
Classes fill up fast, register today.
phone 800-248-0164
email sales@softplan.com
---