Oklahoma HB 2274 seeks to eliminate major opportunities for building designers.
Last Monday, Oklahoma House of Representatives member Randy McDaniel introduced a bill severely reducing the square footage limitations of many buildings currently being designed by building designers without the need of an architectural license. The overall size of currently exempted two-story Business and Mercantile occupancy uses, alone, will be reduced more than 90%!
CLICK HERE to view a full list of affected building occupancy uses.
CLICK HERE to view the full bill text, as introduced.
The bill has been forwarded to the House Business, Labor, and Retirement Laws Committee. The next committee meeting is tomorrow at 3:00 p.m. CT. HB 2274 isn't on the agenda available on the committee's webpage, but nothing can be taken for granted in these situations. Today, the AIBD leadership has a conference call with legal counsel to discuss a strategy to carry out. More information and instructions will be distributed via email directly when they become available.
A group of AIBD members in Oklahoma City, led by AIBD, Central Oklahoma Chapter President Marc Wilson, met with house representative Mark McBride on Thursday. At least one representative of the American Institute of Architects (AIA), Oklahoma was also in attendance. Mr. McBride is a first year lawmaker and a member of the Business, Labor, and Retirement Laws. According to sources at the meeting, the AIA representative wanted to compromise. "A compromise in 2006 is what lead to strict limitations on A-2, A-3 and E building uses." said Marc Wilson. The meeting adjourned with no compromises being suggested.
Mr. McDaniel, the bill's only sponsor, is in his fifth term as a lawmaker and, according to www.FollowtheMoney.org, was given $2000 in donations from the AIA in Oklahoma; not his greatest contributor, but in the top 45. Mr. McBride was also supported by the architects with $500 in donations.
---
Why you should attend the Spring Conference.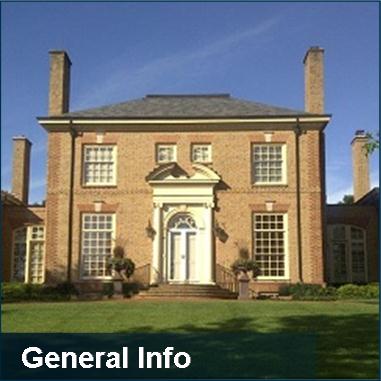 There are so many great ways to learn and sharpen your skills these days: you can read blogs, listen to podcasts, watch how-to videos on YouTube, and attend webinars, just to name a few. Why bother with the time and expense of an in-person conference or workshop? Here are three could think of…
Sharpen your saw – get new ideas from your piers.
Meet experts and influences face to face – While not all conferences offer you the opportunity to meet your business idols, your chances are greatly improved when you're sharing the same space.
Networking opportunities – Good conferences have opportunities for attendees to mix and mingle
There are more reasons than one MondayMINUTE has room to list. Click the link below, register to attend and discover them on your own!
For more information visit: www.AIBD.org/SpringConference.
Dates: March 4 & 5, 2016
Location: Ocean Drive Beach & Golf Resort, 98 North Ocean Boulevard · North Myrtle Beach, South Carolina 29582. Toll Free: 800-438-9590
The AIBD Hotel sleeping room block closes February 20th!
---
Let's talk about a new chapter in North Carolina.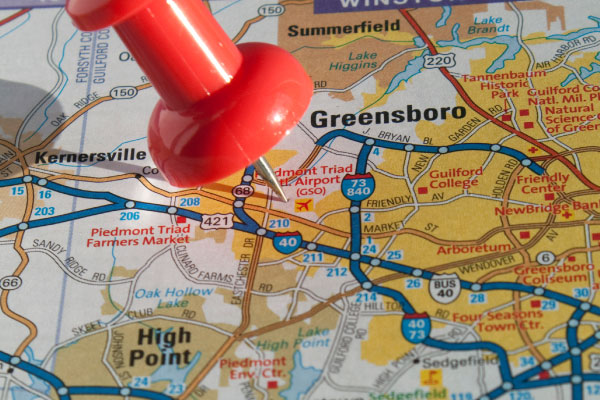 Pine Hall Brick and the American Institute of Building Design are hosting a lunch-and-learn event at the Pine Hall Brick's state of the art manufacturing plant in Madison, NC on Thursday from 11:30 am to 1:30 pm. The two hour event will include a short plan tour, a pizza party and a brief meeting to discuss the feasibility and local desire to plant an AIBD local chapter in the Triad region.
Join us on February 11, 2016 and learn about the environmental benefits of using natural, sustainable materials. Patios and pathways come alive with Pine Hall Brick genuine clay pavers. Their low environmental impact and low maintenance costs make them a wise choice. And the appearance of clay pavers only improves with age — making them a beautiful choice.
Date: February 11, 2016
Time: 11:30 am to 1:30 pm
Location: Pine Hall Brick, 634 Lindsey Bridge Rd, Madison, NC 27025, (336) 548-7101
Cost: Free
RSVP: Steve.Mickley@aibd.org or call 1-800-366-2423
CLICK HERE for more information.
---
Award winning author and entrepreneur to speak at Charlotte Metro RIPPLE, this Wednesday.
The AIBD, Charlotte Metro Chapter is proud be able to provide great speakers, such as Sherre DeMao. This will be a great lunch and learn with Author, Columnist, Entrepreneur and Speaker, Sherre DeMao as she presents "Secrets to Explode Sales" during our next chapter meeting. The meeting will be held on February 10th from 11:30am to 1:30pm in the rear meeting room of the Fox and Hound in beautiful Birkdale Village. There is no charge for this meeting, though you will be responsible for purchasing your lunch, which is a small price to pay for such a great program. I have attached the meeting flyer, as well as a summary of Sherre's program description. We look forward to seeing you attend another great local AIBD event.
Where: Fox and Hound 8711 Lindholm Dr Huntersville, NC
When: Wednesday, February 10, 2016
Time: 11:30 a.m.-1:30 p.m.
Cost: Complimentary meeting (lunch on your own)
CLICK HERE to download a meeting brochure.
---
Save the date – Central FLA "Dinner" and learn, February 23rd.
Guest speaker: Scott Whiteway, Residential Elevators, Inc.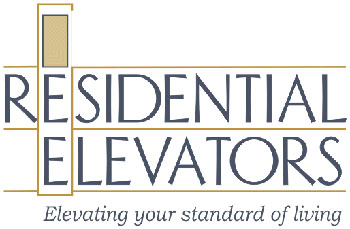 Topic: A new spin on residential elevators. How to specify elevators in plan sets, how to design elevator car interiors and new product reviews.
CLICK HERE to download a meeting brochure
Date: February 23, 2016
Time: 5:30 pm to 7:00 pm
Location: Greater Orlando Builders Association (GOBA) Headquarters, 1953 Clayton Heritage Way, Maitland, FL 32751
Cost: Free
RSVP: Joe.Sirilla@gokeesee.com or 407.480.8627
---
Design of bolted connections – Free webinar, Thursday.
AIBD industry partner, the American Wood Council his hosting Design of Bolted Connections; a course featuring a bolt design example utilizing AWC's 2015 National Design Specification® (NDS®) for Wood Construction. Topics will include connection design philosophy and behavior, an overview of 2015 NDS provisions related to bolt design including Appendix E for local stresses in fastener groups, and a detailed design example.
Date: February 11, 2016
Time: 1:55 pm to 3:00 pm EST
CEs: 1.0 Primary NCBDC credit will be awarded
Cost: Free
Contact: Marcie Weeber, education@awc.org, 202-463-2704
CLICK HERE to register.
---
Portsmouth chapter announces February 25th RIPPLE.
Date: February 25, 2016
Location: Pella Window and Door Showroom, 25 Fox Run Road Suite 2, Newington, NH
Cost: Complimentary
RSVP: Kjoiner@megalink.net by February 22nd, please.
CLICK HERE to download a meeting brochure.
Seminar Details
This seminar will include an overview of the various Energy Codes being used in Maine, New Hampshire and Massachusetts. We will discuss How the Energy Code Works along with scientific insights on issues such as moisture, air barriers, materials, and strategies to meet the Energy Code. We'll finish the seminar with a Question & Answer session to help designers solve the problems they see in the field.
Stephen Carr is the Regional Building Science Manager for TopBuild Home Services. He conducts Building Science and Energy Code training to businesses and construction-related professionals throughout the country. His experience includes HERS rating and home performance testing, weatherization programs, and BPI and RESNET training.
---
This week's Fee Proposal Workshops visit Colorado, Texas.
Most design professionals are trained to price design services by estimating their cost to complete the work, balancing it with local market conditions and then negotiating with the
client.
Economists call this pricing model first degree price discrimination. There is a better way! Attend a Fee Proposal Workshop, presented by BlueTurtle Consulting, and you'll learn how to research from the fields of fee psychology, fee negotiations and behavioral finance can help you write proposals that eliminate scope creep, raise conversion rates and increase fee levels. BlueTurtle Consulting is a proposal writing and negotiations services company for design professionals. CLICK HERE to learn more.
Each workshop earns 8.0 AIBD/NCBDC Primary CE Units.
---
Ask the Expert™ seminar tour also moves through Texas this week.
Attention design professionals! You can earn continuing education credits by attending this seminar. Help maintain your professional credentials while learning valuable information about attic ventilation that will help you in your work.
This is not a sales presentation, it is a technical seminar – We are committed to helping roofing professionals like yourself improve their understanding of how to specify and install an effective attic ventilation system — whether you use our products or those of our competitors.
Attend and Air Vent, Inc. promises you'll leave with at least one tip you can use immediately and you'll enjoy a FREE meal, too!
CLICK HERE to view the 24 city 2016 schedule and to register for a seminar near you.