Join us for tomorrow's First Tuesday @2:00 (p.m. ET) webinar program.
Date: Tuesday, February 1, 2016
Time: 2:00 to 3:00 p.m. ET
Do you know what a FORTIFIED Home is?
Do you know what a FORITIFIED Home is? The Insurance Institute for Business & Home Safety (IBHS) has created the FORTIFIED Home™ program to help strengthen homes from hurricanes, high winds, hail, and severe thunderstorms. Join us for this month's First Tuesday @ 2:00 webinar program and learn how to design homes protected from natural disasters by using FORTIFIED Home construction standards and methods. IBHS FORTIFIED goes beyond emergency preparedness and disaster preparedness to give your clients the peace of mind that comes from knowing their home has been FORTIFIED to offer disaster protection.
This program is hosted by the American Institute of Building Design and the Insurance Institute for Business & Home Safety. Attendance is FREE for AIBD members and guests. Feel free to forward this invitation.
Certified Professional Building Designers will earn 1.0 AIBD/NCBDC Primary CE units for attending the live online presentation.
CLICK HERE to register.
---
Spring Conference hotel block closes February 20th.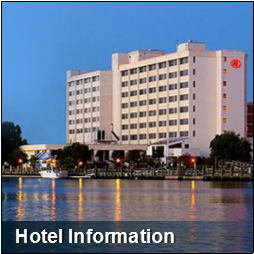 Formerly the NC & SC spring conference, this year's re-branded event has 25% more educational sessions including a structural design tutorial by Weyerhaeuser's Ron Miller and AIBD's Steve Mickley. Ron and Steve will be presenting quick and easy tips on sizing rafters, joists and simple beams over breakfast on Saturday, March 5th. If you're thinking of taking the NCBDC Structural Design exam, this session is a must.
For more information visit: www.AIBD.org/SpringConference.
Dates: March 4 & 5, 2016
Location: Ocean Drive Beach & Golf Resort, 98 North Ocean Boulevard · North Myrtle Beach, South Carolina 29582. Toll Free: 800-438-9590
---
Reminder – Lunch & Learn tour in Madison, NC next Thursday, February 11th.
Join us on February 11, 2016 and learn about the environmental benefits of using natural, sustainable materials. Patios and pathways come alive with Pine Hall Brick genuine clay pavers. Their low environmental impact and low maintenance costs make them a wise choice. And the appearance of clay pavers only improves with age — making them a beautiful choice.
Pine Hall Brick and the American Institute of Building Design are hosting a lunch-and-learn event at the Pine Hall Brick's state of the art manufacturing plant in Madison, NC from 11:30 am to 1:30 pm. The two hour event will include a short plan tour, a pizza party and a brief meeting to discuss the feasibility and local desire to plant an AIBD local chapter in the Triad region.
Date: February 11, 2016
Time: 11:30 am to 1:30 pm
Location: Pine Hall Brick, 634 Lindsey Bridge Rd, Madison, NC 27025, (336) 548-7101
Cost: Free
RSVP: Steve.Mickley@aibd.org or call 1-800-366-2423
CLICK HERE for more information.
---
Another reminder – Susquehanna Valley Chapter lunch & learn, February 18th.
A seminar presented by Blake Tomforde with Universal Forest Products will be held in Lancaster, Pa. Blake will be presenting an AIA certified course on continuous insulation and the upcoming requirements in the building codes for uninterrupted building envelopes. This course qualifies for 1 (one) PRIMARY CE unit for NCBDC requirements and professional continuing education.
Where: Arthur's Terrace, Eden Resort Hotel, Lancaster, Pa.
When: Thursday, February 18, 2016
Time: 12:00 p.m.-1:30 p.m.
Cost: Free
R.S.V.P: Saturday, February 13, 2016
Contact: Carolee Stauffer, cstauffer7@windstream.net
---
Previous AIBD society contributes $14,000.
The members of the former AIBD, Michigan State society voted recently to contribute their remaining funds to the National Council of Building Designer Certification, the AIBD College of Fellows and the AIBD's general operating fund.
The past president Michael Lotterman included instructions asking the respective boards and councils to split the contribution equally – $4700 each. Exactly how each agency is to spend the resources will be decided latter this week as the NCBDC Board of Examiners and the AIBD Board of Directors gather for their monthly meetings. In the past, NCBDC has been soliciting contributions towards their quest for ANSI accreditation while the College of Fellows manages funds for student scholarships and student chapter grants.
THANK YOU VERY MUCH MICHIGAN MEMBERS!
---
Raised heel trusses: Environmentally friendly money savers.
SOURCE: Norbord Blog
Pre-fabricated trusses already save builders and framers time and money and offer other advantages such as a more uniform pitch. Their larger spans result in fewer internal load-bearing
walls which reduces installation time and costs. Now discerning construction professionals are turning to raised-heel trusses thanks to the increased attic space they produce. This space is then utilized for larger amounts of cheaper insulation which reduces the cost of insulation and provides a more effective building envelope and a greener home. Raised-heel trusses offer many environmental and cost-saving benefits…
CLICK HERE to read the full article.
---
Visit the International Roofing Expo, compliments of VELUX.
Date: February 17-19, 2016
Location: Orlando, Florida
Cost: Complimentary
CLICK HERE to register.
VELUX cordially invites you to join them at the 2016 International Roofing Expo in Orlando, Florida, February 17-19. Click on the image below for your free pass to the exhibit hall. Please use discount code – XTK45
Please stop by booth# 1981 to learn more about VELUX skylights and SUN TUNNELs and to help us CELEBRATE 75 Years of Daylight And Fresh Air.
The No Leak Skylight
Solar Powered Fresh Air Skylights
Solar Powered Blinds
Clean, Quiet & Safe Glass
10 Year Hail Breakage Warranty
---
This week's Fee Proposal Workshops – LA, Pheonix & San Diego.
Most design professionals are trained to price design services by estimating their cost to complete the work, balancing it with local market conditions and then negotiating with the client. Economists call this pricing model first degree price discrimination. There is a better way! Attend a Fee Proposal Workshop, presented by BlueTurtle Consulting, and you'll learn how to research from the fields of fee psychology, fee negotiations and behavioral finance can help you write proposals that eliminate scope creep, raise conversion rates and increase fee levels. BlueTurtle Consulting is a proposal writing and negotiations services company for design professionals. CLICK HERE to learn more.
Each workshop earns 8.0 AIBD/NCBDC Primary CE Units.
---
Ask the Expert™ seminar tour moves through North Carolina, this week.
Attention design professionals! You can earn continuing education credits by attending this seminar. Help maintain your professional credentials while learning valuable information about attic ventilation that will help you in your work.
This is not a sales presentation, it is a technical seminar – We are committed to helping roofing professionals like yourself improve their understanding of how to specify and install an effective attic ventilation system — whether you use our products or those of our competitors.
Attend and Air Vent, Inc. promises you'll leave with at least one tip you can use immediately and you'll enjoy a FREE meal, too!
CLICK HERE to view the 24 city 2016 schedule and to register for a seminar near you.