AIBD Susquehanna Valley Chapter Meeting April 27th.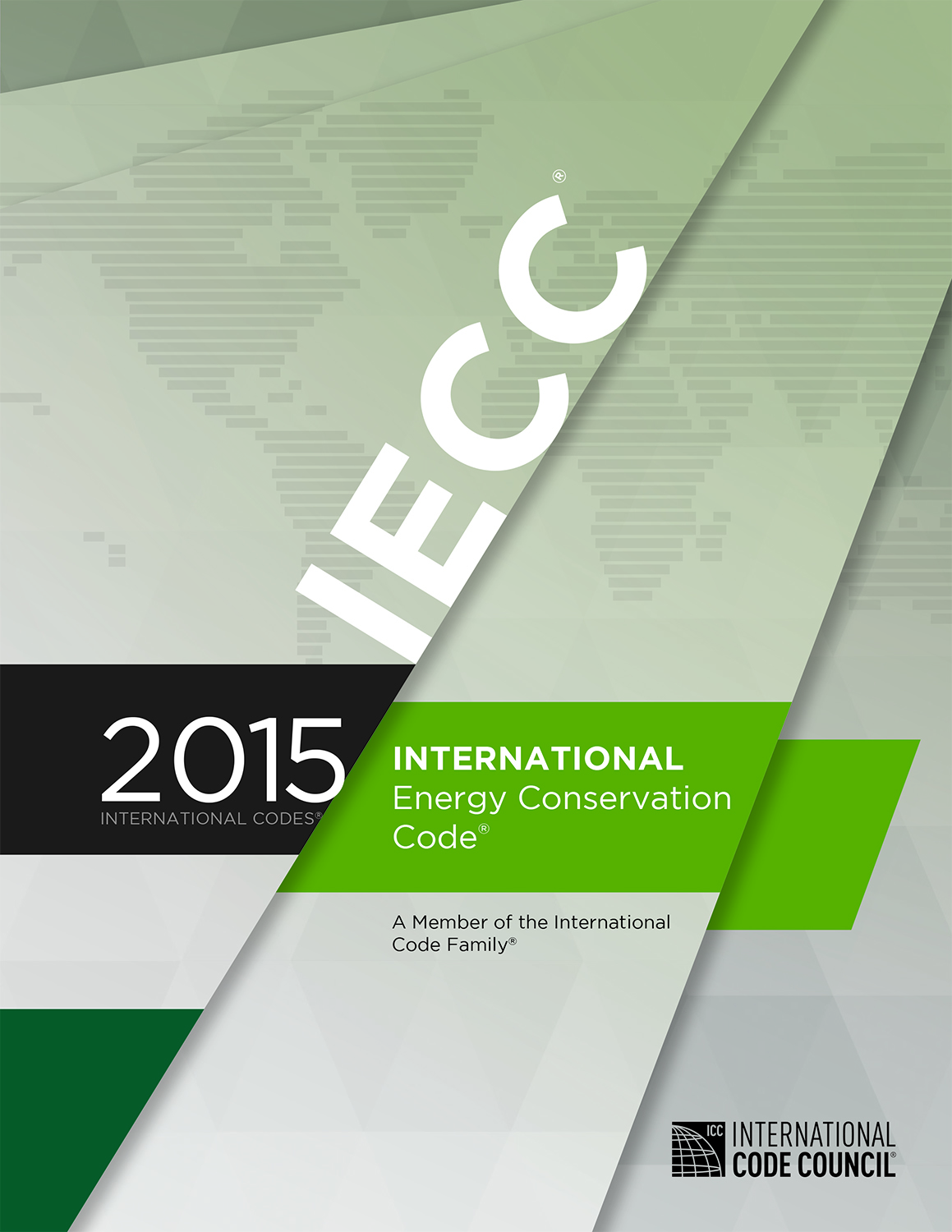 AIBD Susquehanna Valley Chapter is having a meeting and luncheon sponsored by Foam-Tech.
Our special speaker is Ken Ashom. The seminar is titled "High Performance Buildings" which deal with different types of insulation and various ways to meet the INTERNATIONAL ENERGY CONSERVATION CODE.
This meeting has 1 credit for AIA (good for 1 CEU).
Where:
Eden's Host Resort, Lancaster, Pa.
Arthur's Terrace/Board Room
When:
April 27th, 2017
11:45 a.m. – 1:00 p.m.
Who:
Carolee Stauffer
cstauffer7@windstream.net
Please RSVP.
---
AIBD Greater Salt Lake City Chapter meeting on Monday May 1st.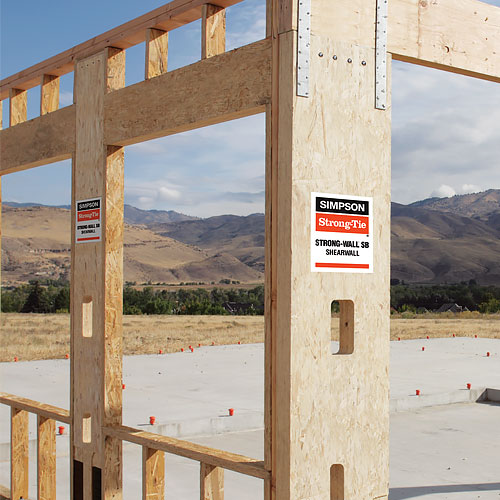 Please come to the first Lunch & Learn of the Greater Salt Lake City Chapter.
Lunch will be sponsored by Simpson Strong Tie.
If you have other design professionals that should be involved in AIBD, please invite them!
Where:
Gecko's Mexican Grill, 781 10600 S, South Jordan, UT 84095, USA
OR
Attend the meeting online at https://plus.google.com/hangouts/_/morganfinehomes.com/aibd-utah.
When:
Monday May 1st from 11:30 to 1:00, Mountain Time
Who:
Sam Morgan
801-367-5380
sam@morganfinehomes.com
Please RSVP
---
Joint Tri-State OKI Chapter and Northeast Ohio Chapter Spring Meeting 2017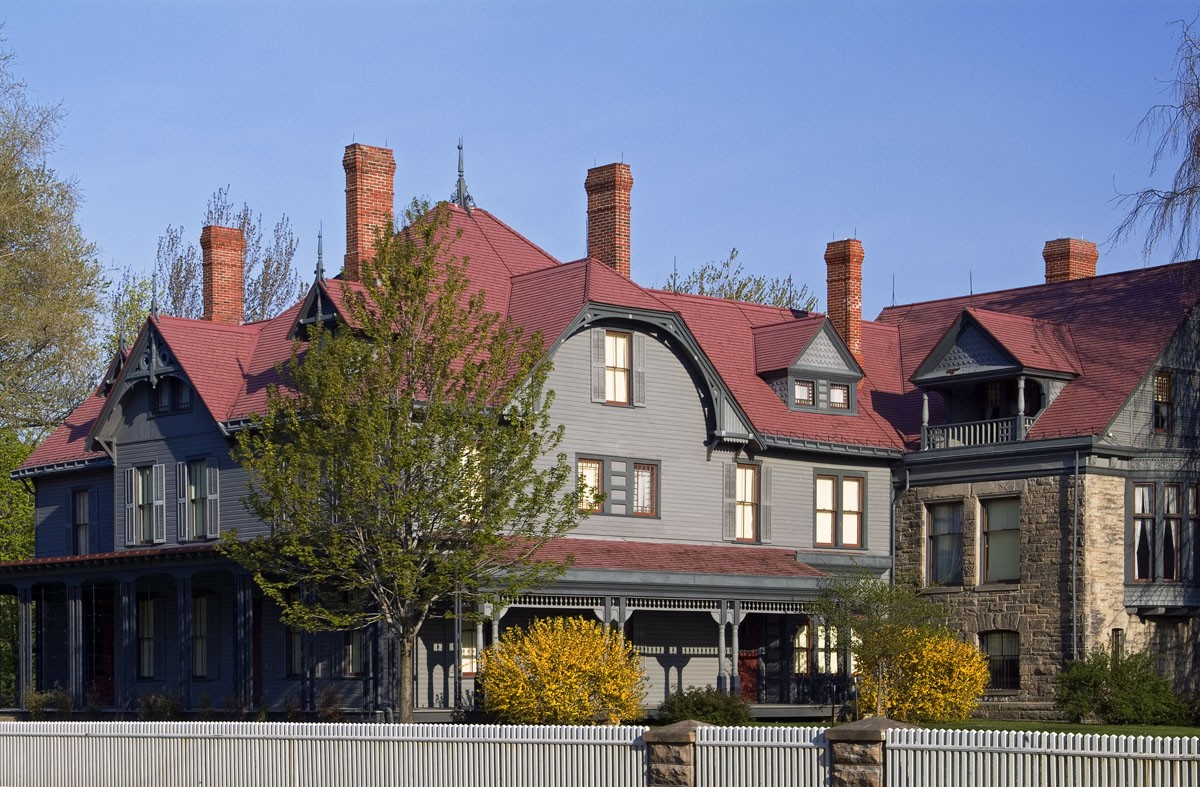 This meeting will be a general tour plus a behind the scenes tour of the James A Garfield Home.
For those with a lengthy car ride who may need to make this trip an overnighter, there is a Best Western Hotel
just down the road with a very nice restaurant.
If this is your first meeting or you are attending as a guest, there is no charge. Just send in your RSVP to let us know you will be joining us.
Where:
James A Garfield Home – Mentor, OH 44060
8095 Mentor Avenue 441-255-8722
When:
Saturday May 6th 2017
10:00 – 11:30 General Tour
12:00 – 1:00 Lunch
1:00 – 3:00 General Meeting
Who:
Jim Wright, OKI Chapter President
614-430-0027
jawright@rdshomedesign.com
Please RSVP by: Wednesday 5/4/2017 to: Janette Bennett, OKI Tristate Assistant at: 859-441-9460 or janette@studerdesigns.com.
---
Tour the Home Innovation Research Lab on May 9th!
Ever wonder how the products we specify as designers and builders are tested? Have you ever seen a building that can replicate the effects of a hurricane or earthquake? Join us on Tuesday, May 9, 2017 for lunch and a tour of such a building.
In 2013 the NAHB Research Center announced that it has changed its name to Home Innovation Research Labs. Why would a company with a nearly 50-year history decide to make a move like this? To enhance the value its brand and certification mark provides clients in the increasingly competitive residential marketplace.
In October 2016, Home Innovation entered into an exciting new cooperation with ICC Evaluation Service (ICC-ES), the premier building product evaluation/listing agency in North America, to better serve the manufacturers of building and plumbing products seeking Evaluation Reports or listing/labeling services. "For years, ICC-ES has offered high quality product evaluations that code officials trust," said International Code Council's (ICC) CEO Dominic Sims, CBO. "Now with product testing available through this cooperation, and the guidance of Innovation Research Labs, ICC-ES clients will experience a further reduction in time to market."
This May 9th event will begin at 12:00 p.m. ET with a light lunch, socializing and a short AIBD presentation. The tour will begin at 1:00 p.m. and conclude around 2:30. Both the lunch and tour are complimentary and to insure we have enough for everyone, please CLICK HERE to RSVP by Sunday, May 7th.
Home Innovation, located in Upper Marlboro, Maryland, is a full-service research, testing, and consulting firm determined to improve the quality, durability, affordability, and environmental performance of single- and multifamily homes and home building products – in short, they aim to perfect the home. Founded in 1964 as a subsidiary of the National Association of Home Builders (NAHB), their team has been integral in the introduction of some of the most groundbreaking innovations in residential construction. Through an interdisciplinary research approach – including market research, building science analysis, laboratory testing, and standards development – they help to find a home for innovation in the residential construction industry.
Event Info:
Date: Tuesday, May 9, 2017
Time: 12:00 p.m. to 2:30 p.m.
Location: Home Innovations Research Lab, 400 Prince George's Blvd., Upper Marlboro, MD 20774, P: 301.249.4000
Cost: Complimentary
RSVP: reply to this email or CLICK HERE (https://goo.gl/forms/N2VAmuMV13ihEroF3)
---
Call for Entries is open, ARDA categories expanded!
Design Detail and Indoor Living have been added to the long list of categories in the American Residential Design Awards (ARDA) program. "The Design Detail category includes any single detail that is particularly unique or innovative." Karen Kassik-Michelsohn reports. Karen is serving for her first year as ARDA Committee Chairperson but brings with her years of awards program experience as former chairperson of the Best of American Living Awards (BALA), which is hosted by the National Association of Home Builders each year. She adds, "Indoor Living entries can be any type of interior space; a kitchen, bath, great room, study or finished basement can be entered if the design is unique and inspiring."
Deadline to enter – June 12, 2017
Visit www.ResidentialDesignAwards.com for program information.
All residential industry professionals are eligible to enter individual or collaborative projects. Entries previously submitted to ARDA are still eligible provided they haven't yet won recognition in the same category. Entries may be entered in more than one category (e.g. Custom Homes and Green Design) and all completed projects are eligible regardless of their completion date.
ARDA is the American Institute of Building Design's premier award program exhibiting design excellence in the residential building industry. It spotlights the most creative and innovative residential designers, builders, remodelers, architects, developers, land planners and interior designers in the nation. Every year, the awards program recognizes exceptional design in custom, builder model, pre-drawn and multifamily homes of all types and sizes, as well as remodeling, working drawings and projects "on the boards." As a leader in home design recognition, the ARDA awards program has grown over the years to include categories in green building, outdoor living and accessibility.
It's an awards program, not a design competition. Therefore, entries are not grouped in square footage or project value classifications. Judging is conducted by a panel of residential design and construction experts and is based on the quality of the entry and not compared to others in a category. However, one or more ARDA winners may be recognized as the overall best in their specific category.
CLICK HERE to register and submit your entries electronically, both at the same time.
---
What makes a successful design awards program?
You!
As always, the goal is to expand the American Residential Design Awards (ARDA) program. That is, expand its reach throughout the industry and the number of volunteers helping make that happen.
If you are interested in being a part of the ARDA executive team, there are two ways to participate, either by continual support or small task participation.
Continual support would entail weekly or semi-weekly phone meetings inclusive of planning, reviewing progress, support for judging and presentation preparation, etc.
Small task support would be data entry for expansion on contact list, physical support at Summer Conference, short term marketing projects.
By volunteering you will not affect your ability to participate as an ARDA entrant.
For more information, please contact Committee Chairperson Karen Kassik-Michelsohn at Karen@MandDconst.com or 407-468-6150.
---
The AIBD Nominating Committee nominates the following individuals for the 2017-2018 AIBD Board of Directors.
President: Kevin Holdridge (NC)
1st (Internal) Vice-President: Karen Kassik-Michelsohn (AK)
2nd (External) Vice-President: Bernie Kern (CO)
Treasurer: Richard Emigh (CA)
Secretary: Lisa Schaffer (OH)
Director: Michael Battaglia (OH)
Director: Ted Hake (OH)
Director: Chip Hudson (AL)
Director: Yu-Ngok Lo (CA)
Director: Sam Morgan (UT)
Now, the committee is seeking nominations "from the floor" by giving all Professional Members the opportunity to seek nomination for any of the above positions.
Serving on the board is your opportunity to make a difference. As a leader, you have a platform to express your ideas about what AIBD should be and should do. Bring your ideas to the table, speak up and take initiative.
Board members attend monthly electronic meetings and also lead or participate on program or project related work groups. Be prepared to report, discuss, express opinions and share ideas. Board members meet face-to-face at the annual board meeting in conjunction with the AIBD Summer Conference. The personal interaction among AIBD members is something special and not to be missed (most travel expenses are reimbursed).
Any two professional members may nominate someone (with their consent) for any position. You may nominate yourself and have someone second your nomination.
The nomination period runs from Today – April 30, 2017.
CLICK HERE to download the Call for Nominations.
CLICK HERE to go directly to the nomination form.
---
Save the date! AIBD Summer Conference in Atlanta!
Summer is coming quickly, which means the AIBD Summer Conference, and American Residential Design Awards gala dinner, will be here before you know it.
This year, the conference will be in Atlanta, Georgia, on August 10th and 11th. The event will be held at the Georgia Tech Hotel and Conference Center on both days.
Friday evening, August 11th, will be The American Residential Design Awards gala dinner at the Academy of Medicine.
Make sure you download the free AIBD smartphone app, available on both the Google Play store and the iOS App store. You'll receive a notification when registration is open.
For more information about this conference and our other conferences, check out the AIBD website.
---
Welcome new AIBD members!
Please help us welcome those who joined or rejoined AIBD this past week.
Zahmall Bell
Lee Chapin
MI
CO
Student
Professional
We are pleased you have chosen AIBD as a resource for professional and personal growth. Membership provides technical information, advocacy, professional networking opportunities, as well as participate in programming sessions offered at various conferences throughout the year. All designed to help advance your career.
Visit "SearchHomeDesigners.com" to reach out and exchange information with other professionals in the building designer industry supporting the AIBD mission.
---
Upcoming Cadsoft events: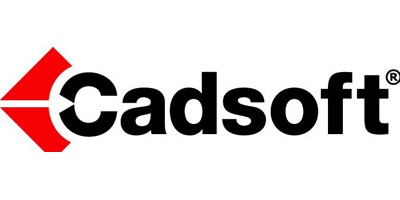 Webinar: Working Drawing Smartviews
Learn the following tools:
Inserting views of a model to create working drawings
Altering the settings to create different types of views
Labeling the views
When: April 25, 2017 @ 2:00 pm – 3:00 pm (Eastern)
Where: Online
Cost: Free
---
San Diego Envisioneer Beginner Training Class.
June 27, San Diego, CA.
Learn how to build a BIM model and extract the working drawings, renderings, bill of materials and RESchek data from it. A full day of learning. The day before the PCBC show. Register here.
Dallas Envisioneer Beginner Training Class.
August 1, Dallas, TX.
Learn how to build a BIM model and extract the working drawings, renderings, bill of materials and RESchek data from it. A full day of learning. The day before Sunbelt Builders Show. Register here.
Nashville Envisioneer Beginner Training Class.
October 24, Nashville,TN.
Learn how to build a BIM model and extract the working drawings, renderings, bill of materials and RESchek data from it. A full day of learning. The day before the Remodeling Show. Register here.
---
SoftPlan online training for 2017
May 9th – 12th: Roof
Just like previous SoftPlan courses, this course is online and only takes a couple hours per day for four days.
Aside from learning the ins-and-outs of SoftPlan to really improve your work flow, you'll learn:
Editing a roof
False gables and dormers
Autoregenerate
Calculating roof height
And more!
Click here to get signed up for this live online training.
---
Upcoming GreenHome Institute webinars (free)!
The Impacts of Storing Solar Energy in the Home to Reduce Reliance on the Utility – Free CEU Webinar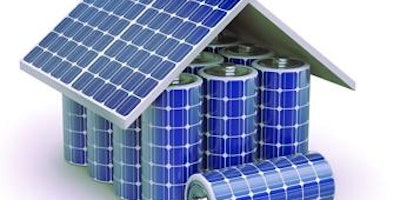 This course will present findings from the recent Nature Energy paper "The impacts of storing solar energy in the home to reduce reliance on the utility," by Robert L. Fares and Michael E. Webber from the University of Texas at Austin.
One of the most common arguments against solar power is that on rainy or otherwise not-sunny days, how will we get power? The truth is, on a normal sunny day, solar panels will take in far more power than necessary. What we need is better energy storage.
This study shows that a typical battery system could reduce peak power demand by anywhere from 8% to 32%. The battery system could also reduce peak power injectsion by anywhere from 5% to 42%.
In this free webinar, you'll learn this and more about "The impacts of storing solar energy in the home to reduce reliance on the utility."
You'll learn how adding home energy storage impacts …
Households' power demand and energy consumption.
Customers' bills under different utility tariffs.
Electricity system emissions.
And more!
When: May 24, 2017, 12:00 pm – 1:15 pm (Eastern)
Where: Online
Cost: Free
---
Humor for your Monday!
An American businessman was at the pier of a small coastal Mexican village when a small boat with just one fisherman docked. Inside the small boat were several large yellowfin tuna. The American complimented the fisherman on the quality of his fish and asked how long it took to catch them. The fisherman replied that it only took a little while. The American then asked why didn't he stay out longer and catch more fish. The fisherman said he had enough to support his family's immediate needs.

The American then asked, "But what do you do with the rest of your time?"

The fisherman said, "I sleep late, fish a little, play with my children, take siesta with my wife, stroll into the village each evening where I sip wine and play guitar with my amigos. I have a full and busy life, señor.

The American scoffed. "I am a Wharton MBA and could help you. You should spend more time fishing and with the proceeds, buy a bigger boat. With the proceeds from the bigger boat you could buy several boats. Eventually you would have a fleet of fishing boats. Instead of selling your catch to a middleman you would sell directly to the processor, eventually opening your own cannery. You would control the product, processing and distribution. You would need to leave this small coastal fishing village and move to Mexico City, then L.A., and eventually New York City, where you will run your expanding enterprise."

The fisherman asked, "But how long will this all take?"

To which the American replied, "Fifteen or 20 years."

"But what then?"

The American laughed and said, "That's the best part. When the time is right you would announce an IPO and sell your company stock to the public and become very rich. You would make millions."

"Millions? Then what?"

The American said, "Then you would retire. Move to a small coastal fishing village where you would sleep late, fish a little, play with your kids, take siesta with your wife, stroll to the village in the evenings where you could sip wine and play your guitar with your friends."
Joke by Heinrich Böll
---
---
---
CLICK HERE and to learn more about AIBD events!
Your designs could make you money while you sleep.
Learn how to leverage contemporary digital marketing techniques to land more clients or sell your own plans online. Subscribe now to get started.