Call for Entries is open, ARDA categories expanded!
Design Detail and Indoor Living have been added to the long list of categories in the American Residential Design Awards (ARDA) program. "The Design Detail category includes any single detail that is particularly unique or innovative." Karen Kassik-Michelsohn reports. Karen is serving for her first year as ARDA Committee Chairperson but brings with her years of awards program experience as former chairperson of the Best of American Living Awards (BALA), which is hosted by the National Association of Home Builders each year. She adds, "Indoor Living entries can be any type of interior space; a kitchen, bath, great room, study or finished basement can be entered if the design is unique and inspiring."
Deadline to enter – June 12, 2017
Visit www.ResidentialDesignAwards.com for program information.
All residential industry professionals are eligible to enter individual or collaborative projects. Entries previously submitted to ARDA are still eligible provided they haven't yet won recognition in the same category. Entries may be entered in more than one category (e.g. Custom Homes and Green Design) and all completed projects are eligible regardless of their completion date.
ARDA is the American Institute of Building Design's premier award program exhibiting design excellence in the residential building industry. It spotlights the most creative and innovative residential designers, builders, remodelers, architects, developers, land planners and interior designers in the nation. Every year, the awards program recognizes exceptional design in custom, builder model, pre-drawn and multifamily homes of all types and sizes, as well as remodeling, working drawings and projects "on the boards." As a leader in home design recognition, the ARDA awards program has grown over the years to include categories in green building, outdoor living and accessibility.
It's an awards program, not a design competition. Therefore, entries are not grouped in square footage or project value classifications. Judging is conducted by a panel of residential design and construction experts and is based on the quality of the entry and not compared to others in a category. However, one or more ARDA winners may be recognized as the overall best in their specific category.
CLICK HERE to register and submit your entries electronically, both at the same time.
---
The AIBD Nominating Committee nominates the following individuals for the 2017-2018 AIBD Board of Directors.
President: Kevin Holdridge (NC)
1st (Internal) Vice-President: Karen Kassik-Michelsohn (AK)
2nd (External) Vice-President: Bernie Kern (CO)
Treasurer: Richard Emigh (CA)
Secretary: Lisa Schaffer (OH)
Director: Michael Battaglia (OH)
Director: Ted Hake (OH)
Director: Chip Hudson (AL)
Director: Yu-Ngok Lo (CA)
Director: Sam Morgan (UT)
Now, the committee is seeking nominations "from the floor" by giving all Professional Members the opportunity to seek nomination for any of the above positions.
Serving on the board is your opportunity to make a difference. As a leader, you have a platform to express your ideas about what AIBD should be and should do. Bring your ideas to the table, speak up and take initiative.
Board members attend monthly electronic meetings and also lead or participate on program or project related work groups. Be prepared to report, discuss, express opinions and share ideas. Board members meet face-to-face at the annual board meeting in conjunction with the AIBD Summer Conference. The personal interaction among AIBD members is something special and not to be missed (most travel expenses are reimbursed).
Any two professional members may nominate someone (with their consent) for any position. You may nominate yourself and have someone second your nomination.
The nomination period runs from Today – April 30, 2017.
CLICK HERE to download the Call for Nominations.
CLICK HERE to go directly to the nomination form.
---
Get a discount on a new frame for your AIBD Membership Certificate or CPBD Diploma!
AIBD is proud to announce that we are offering new frames for both the 8.5 x 11 AIBD membership certificate as well as the 11 x 14 CPBD diploma.
These new frames come with a maroon and gold double mat that features a gold-leaf embossing of the official AIBD seal.
The "Conservation-Quality Preservation" matboard protects your valuable document from the damaging effects of pollutants and contaminants.
For a limited time, from April 3rd, 2017 through April 17th, 2017, you can get 20% off when you order our frames using the AIBD discount code.
All CPBD's and AIBD members can get the discount code. Just sall us 1 800 366 2423 or email us info@aibd.org to get the code.
Order online at FramingSuccess.com or download the snail-mail form.
---
AIBD Cape Fear Chapter Thursday Luncheon
You are invited to the April 6th "Thursday Luncheon" by the AIBD, Cape Fear Chapter.
This month's presentation will be with Kemp Burdette, The Cape Fear Riverkeeper, on "Environmental issues of the Cape Fear River".
Please attend for an informative and productive meeting.
There is no lunch sponsor this month so please bring $20 cash (no credit or debit).
Take advantage of this opportunity to join this presentation. All Members and Non-members are invited to participate.
Limited Space available, please RSVP soon to assure your seat!
What: Thursday Monthly Lunch Program
When: Thursday, April 6th from 11:30 AM to 1:30 PM
Where: Cape Fear Club, 206 Chestnut St. Wilmington, NC.
Why: Networking, Education and CEU's for Professionals involved in Residential Design and Construction.
Who: Sam Guidry, RA, NCARB, AIBD
samguidry@hotmail.com
910.471.4721
---
Suncoast Chapter Meeting on Thursday, April 13th, 2017.
Owen Gechter from Smart Vent will be presenting Floodplain Design, Construction, and Impacts on Flood Insurance.
Floods are the #1 natural disaster in the United States. This course describes floodplains and the potential hazards to buildings. The course also defines the differences in engineered and non-engineered flood openings and their ability to ensure resilient structures. It explains the differences between wet floodproofing and dry floodproofing techniques, and when they are applicable. It also clarifies the regulations, codes, and standards as they relate to sustaining foundations in flood hazard areas. This course analyzes the role of building compliance in lowering flood insurance rates and what mitigation solutions are available to existing structures.
When: Thursday, April 13th, 2017
11:45 AM to 1:15 PM
Where: Com Center
9040 Town Center Parkway
Who: AIBD Suncoast Chapter (Manatee, Sarasota, and Charlotte counties)
LWR, 34202
For more information about the Suncoast Chapter, check out the Suncoast Chapter page.
---
Save the date! AIBD Summer Conference in Atlanta!
Summer is coming quickly, which means the AIBD Summer Conference, and American Residential Design Awards gala dinner, will be here before you know it.
This year, the conference will be in Atlanta, Georgia, on August 10th and 11th. The event will be held at the Georgia Tech Hotel and Conference Center on both days.
Friday evening, August 11th, will be The American Residential Design Awards gala dinner at the Academy of Medicine.
Make sure you download the free AIBD smartphone app, available on both the Google Play store and the iOS App store. You'll receive a notification when registration is open.
For more information about this conference and our other conferences, check out the AIBD website.
---
What makes a successful design awards program?
You!
As always, the goal is to expand the American Residential Design Awards (ARDA) program. That is, expand its reach throughout the industry and the number of volunteers helping make that happen.
If you are interested in being a part of the ARDA executive team, there are two ways to participate, either by continual support or small task participation.
Continual support would entail weekly or semi-weekly phone meetings inclusive of planning, reviewing progress, support for judging and presentation preparation, etc.
Small task support would be data entry for expansion on contact list, physical support at Summer Conference, short term marketing projects.
By volunteering you will not affect your ability to participate as an ARDA entrant.
For more information, please contact Committee Chairperson Karen Kassik-Michelsohn at Karen@MandDconst.com or 407-468-6150.
---
Central Iowa Chapter meeting scheduled for April 2017.
Friday, April 21 11:30 – 1:30 CDT
Topics of discussion to be announced. Lunch will be provided by Windsor Windows and Doors. There will be an optional tour after the meeting.
---
Welcome new AIBD members!
Please help us welcome those who joined or rejoined AIBD this past week.
Dale Lewis
Anthony Velez
FL
WA
Associate
Student
We are pleased you have chosen AIBD as a resource for professional and personal growth. Membership provides technical information, advocacy, professional networking opportunities, as well as participate in programming sessions offered at various conferences throughout the year. All designed to help advance your career.
Visit "SearchHomeDesigners.com" to reach out and exchange information with other professionals in the building designer industry supporting the AIBD mission.
---
Upcoming Cadsoft events: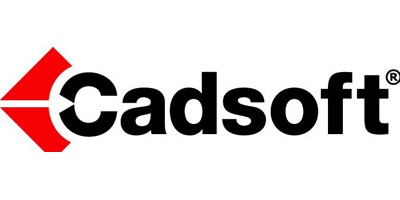 Webinar: Remodel Design
Learn how to customize your Catalog to include elements you use for remodeling.
When: April 4, 2017 @ 2:00 pm – 3:00 pm (Eastern)
Where: Online
Cost: Free
---
Webinar: Dimensions and Text
Learn how to use various dimensioning and text tools to enhance your documents. Learn how the default dimensions can be customized and changed to suit your work.
When: April 11, 2017 @ 2:00 pm – 3:00 pm (Eastern)
Where: Online
Cost: Free
---
San Diego Envisioneer Beginner Training Class.
June 27, San Diego, CA.
Learn how to build a BIM model and extract the working drawings, renderings, bill of materials and RESchek data from it. A full day of learning. The day before the PCBC show. Register here.
Dallas Envisioneer Beginner Training Class.
August 1, Dallas, TX.
Learn how to build a BIM model and extract the working drawings, renderings, bill of materials and RESchek data from it. A full day of learning. The day before Sunbelt Builders Show. Register here.
Nashville Envisioneer Beginner Training Class.
October 24, Nashville,TN.
Learn how to build a BIM model and extract the working drawings, renderings, bill of materials and RESchek data from it. A full day of learning. The day before the Remodeling Show. Register here.
---
Upcoming GreenHome Institute webinars (free)!
EZ Retrofit- A Free Energy and Water Audit Tool for Multifamily Buildings – Free CEU Webinar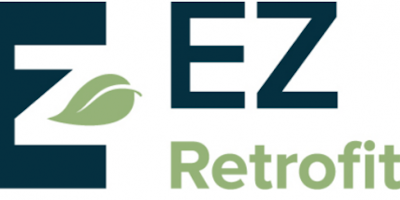 EZ Retrofit is a free, do-it-yourself Excel-based audit tool that gives auditors and multifamily property owners and managers an easy way to identify cost-effective energy and water efficiency upgrades. It can be used for small to medium-size multifamily properties in any climate zone.
You'll learn…
How to assess multifamily housing safely to reduce energy and water costs prior to improvements
How to access free tools to do self-assessments in-house or with a professional energy inspector to ensure a healthier building
How pre- and post- energy testing fit into green building goals for the welfare of affordable housing tenants
Where to get more resources to do cost-effective retrofits that reduce emissions
And more!
When: April 12, 2017, 12:00 pm – 1:15 pm (Eastern)
Where: Online
Cost: Free
---
Enroll in the AIBD UPS Savings Program today.
In addition to a comprehensive portfolio of transportation services, UPS experts can help you design and implement a leaner, greener supply chain.  From running a more efficient business to adopting sustainable packaging, UPS' deep knowledge helps you save money and eliminate waste at every step.
Seamless global air and ground small package network
UPS® Ground Freight Network (LTL/TL)
One Driver Advantage
Integrated shipping, tracking and billing technology tools
Sustainability solutions
Enroll now in the AIBD UPS Savings Program and receive sizeable savings at http://www.savewithups.com/aibd.
---
AIBD Members Save up to 30% on PC Products from Lenovo

Everyone needs authentic and reliable technology to turn to when completing a project in the office, participating in a meeting on the go, or finishing an assignment at home. Or perhaps you're looking for a durable, functional computer for casual use at home or school use for your kids.
Whatever your needs, you can take advantage of discounts on the entire line of reliable, high-quality, secure and easy-to-use technology products from Lenovo, a global leader in the PC marketplace. Save up to 30% off the everyday public web price of laptops, tablets, desktops, all-in-ones, workstations, servers, accessories and more. This includes savings on top products, such as the award-winning ThinkPad notebooks and innovative multimode YOGA tablets. So, whether you need a technology boost at work, a device to stream your favorite TV show, or a tool to help with homework, Lenovo has you covered.
AIBD members also receive:
Free ground shipping on all web orders
Monthly limited time special offers
Access to energy-efficient green technologies
Award-winning service and support before, during, and after your purchase
For more information and easy ordering:
Call: 1-800-426-7235, ext. 3569 (M-F: 9am – 9pm EST, Sat: 9am – 6pm EST)
Visit: lenovo.com/lsp
Be sure to check the website often – special offers change frequently.
Innovation never stands still – and neither should your technology. Experience the Lenovo difference today!
---
Humor for your Monday!
If you come in to the office at 8:00 am to start a design of a house for a meeting with your client that starts at 10 am…
…You may be a Residential Designer!
Jokes by Allen M. Beaumont, Jr.
http://badesignstudios.com/
Allen began his professional career in 1988 as a Project Coordinator for a large commercial design firm in Winter Park, Florida. Allen's responsibilities gradually expanded and eventually included managing the daily operations of the Residential Design and Development Department.
In 1997 Allen established B&A Design Studio, Inc. and for the last 20 years his award winning firm has been recognized as the preferred source for national home builders as well as custom home builders. He served as President of American Institute of Building Designers for the Florida Society in 2004 and 2005. He is a Certified Professional Building Designer through NCBDC and is a Certified Residential Contractor in the state of Florida.
---
---
CLICK HERE and to learn more about AIBD events!
Your designs could make you money while you sleep.
Learn how to leverage contemporary digital marketing techniques to land more clients or sell your own plans online. Subscribe now to get started.