---
Announcements
---
Before you watch the eclipse today, get an AIBD Membership for only $99!
Why are people gathering in such great numbers on August 21st?
Humankind has survived thanks to instinctive selfishness. Yet, we yearn for something greater. The presence of which, causes us to be in awe. Awe incites giving up self-interest and giving rise to community. If only for a day, we are awestruck and belonging becomes an idea that defines America. We think that's awesome. So is AIBD.
The last time a total eclipse was visible from coast to coast was 99 years ago.
Celebrate with one year of membership (new memberships or returning members) for $99, a $190 discount.
Current AIBD members: refer 3 new Professional members between now and June 30, 2018 and receive 12 months of Free membership for yourself.
Sign up now at www.JoinAIBD.org.
---
A Designers Guide to Getting Published
One of the most effective methods to market your design abilities is to have you or your business published in a magazine. The publication lives on in perpituity and can be used to give you credibility over your competition.
Many designers don't feel they can be published or their work isn't good enough. Do you have a client success story? Did you have a positive experience working with a product or service? Does your business do something different than other design professionals? Have you won an award? Can you write about your experiences? If you said yes to any of these questions, you are qualified to be published.
Robert J. Klob brings us this week's blog post, A Designers Guide to Getting Published.
Prove your authority by being published. Click here to learn how.
---
Become a Certified Professional Building Designer (CPBD) for 50% off!
After two years of development, the Certified Professional Building Designer (CPBD) Exam 2.0 is set to launch August 1st. National Council of Building Designer Certification (NCBDC) set the Standard Setting Test price at $180, which is half of the current $360 fee for taking all eight parts of the current CPBD Exam, one time.
This discount is for a limited time and comes with a stipulation. Candidates qualifying for and taking the Standard Setting version of the CPBD Exam will not know their results for at least three months, possibly longer.
Candidates taking the Standard Setting version will be given three hours to answer 225 questions. That's it. One test, 180 minutes. What is Standard Setting? An official research study conducted to determine a cut score (i.e. pass or fail score) for the test. That's the reason for the long delay learning whether you passed. The actual passing grade won't be determined until a certain number of attempts have been made. Somewhere between 35 and 50 test takers.
The faster we can get everyone registered and take the test, the faster everyone will become certified.
The CPBD Exam is delivered online. Candidates must have a reliable internet connection and a webcam. The test is open-book and any professionally bound reference is allowed. To qualify, candidates must demonstrate a minimum of six years' experience as a building designer or a combination of education and experience. It's all explained in the Candidate Handbook. The application fee is $50. The exam fee will be collected after you've been accepted and your test has been scheduled. Depending on how fast your references verify your experience, it could take a few weeks to be approved. You should start your application today.
There is NO STUDY material available for the Standard Setting test. The exam has been developed using an industry job analysis and countless hours of input from subject matter experts. The certification program is designed to recognize individuals who have demonstrated the experience, knowledge, and skills necessary to provide competent services as a building designer.
If you have questions, please contact Steve Mickley at 1-800-366-2423 or info@AIBD.org.
---
You didn't miss the American Residential Design Awards (ARDA) Winners, did you?
The AIBD Summer Conference in Atlanta, Georgia, was last week and it was awesome! Members from all over the country came together for networking and education sessions.
On Friday, we announced the winners of the 2017 American Residential Design Awards (ARDA) at the Georgia Tech Academy of Medicine.
If you missed it, we've got a full list in our Summer 2017 edition of the AIBD Magazine. You can check it out at AIBD.org/magazine.
If you missed your chance to enter into the competition this year — don't worry! We're already getting started preparing for the 2018 ARDA competition and we will let you know when it's time to submit. Keep your eyes out for the announcement in a future MondayMINUTE.
---
---
Events
---
AIBD Central Colorado Chapter Meeting on Friday, August 25th, 2017
The AIBD Central Colorado Chapter invites you to our next meeting, a social networking opportunity on August 25th, 11:30am at the Warehouse Restaurant, in the wine room.
This is a Lunch N Learn event hosted by Dwayne Lindberg with Morning Star Elevator, in addition to an AIBD update meeting. Dwayne will share with us the upcoming residential elevator code changes and how this impacts designs.
Be sure to RSVP so that we can make preparations for the event. All industry partners are welcome. Please RSVP by contacting the AIBD Central Colorado Chapter Chair, Keith E. Zoni at keith@zonidesigngroup.com or 719.239.9692.
---
The AIBD Suncoast Chapter Meeting on Thursday, September 14th, 2017.
The Suncoast Chapter includes Manatee, Sarasota, and Charlotte counties.
Tubular Skylight will be presenting at this monthly meeting. All are welcome! Please RSVP.
---

CEDIA 2017 is coming! Get in for free.
AIBD members are invited to learn more about the ever-evolving Smart Home concept directly from the experts! CEDIA, the association for all things home technology, in collaboration with AIBD, is offering a valuable opportunity to take part in an education session and experience the latest in Smart Home technology September 5-9 during CEDIA 2017 at the San Diego Convention Center.
Ryan Herd, author of "Join the Smart Home Revolution," will present a one-hour course entitled "Be Smart Home Smart," on Friday, September 8 from 11:00 a.m. to 12:00 noon. This session will define the smart home concept and provide a basis for understanding its value, applicability to today's housing market, and its scope of opportunity. Learn how and why any home can be a smart home!
Immediately afterward you may access the CEDIA 2017 trade show floor to learn about the latest home technology solutions, from over 500 exhibitors. Attendees will have the opportunity to speak with the professionals who design, manufacture, and install these often-requested technologies.
Registration is easy and free! Simply send an e-mail to training@cedia.org and let CEDIA know that you would like to attend. All additional details will be provided upon confirmation. If you have questions, please contact Dave Chic, Senior Director of Industry Relations at dchic@cedia.org or 317-328-4336.
---
Design & Construction Week is coming back to Orlando, FL!

Design & Construction Week ® (DCW) features the co-location of the NKBA's Kitchen & Bath Industry Show ® (KBIS) and the NAHB International Builders' Show ® (IBS).
In 2018, this co-location of tradeshows and markets occurs in Orlando, Florida, again January 9-11. The fifth annual DCW will bring together 80,000+ design and construction professionals in the largest annual gathering of the residential design and construction industry.
AIBD members receive special discounts to explore the exhibit floors of both shows—a combined total of 2,100+ exhibits! Register for your DCW expo pass today.
---
---
Training
---
AIBD Approved Fee Proposal Workshop (8 AIBD Primary Credits)
In less than 3 weeks, two design fee experts will provide research & guidance on; Fees, Client Conversion & Scope Creep at the 2017 Fee Proposal Workshop:
85% of attendees say it's the most useful CE event they've attended
98% say they'd recommend it to other Design Professionals
Register by 5pm tomorrow (Aug 4th) to receive a 15% discount (Promo Code: EARLY15)
Learn how to utilize Fee Psychology, Negotiation Strategies and Pricing Models to; increase fee levels, raise conversion rates and avoid scope creep & client disputes.
Dates:
DALLAS 21st Aug 2017
AUSTIN 22nd Aug 2017
ORLANDO 24th Aug 2017
MIAMI 25th Aug 2017
PHILADELPHIA 28th Aug 2017
NEW YORK 29th Aug 2017
NEW YORK 30th Aug 2017
Attendees receive 8 AIBD Primary Credits.
The Workshop also provides 8 AIA HSW Learning Units and 0.8 (8 hrs) IDCEC Approved HSW CEU.
Click here for more information or to get registered.
---
Upcoming Cadsoft events for the month of August, 2017: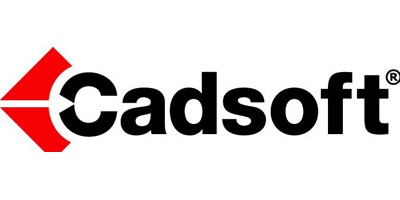 Webinar: Kitchen Design
Learn how to insert:
Kitchen Builder Wizard
Inserting Individual Cabinets
Customizing Cabinets
Inserting Custom Kitchen elements
When: August 22, 2017 @ 2:00 pm – 3:00 pm (Eastern)
Where: Online
Cost: Free
---
Webinar: Envisioneer V13 Feature Preview
Join us as we unveil the new features of Envisioneer V13! Get a demonstration of all of the new tools to build your productivity with the software.
When: August 29, 2017 @ 2:00 pm – 3:00 pm (Eastern)
Where: Online
Cost: Free
---
Nashville Envisioneer Beginner Training Class.
October 24, Nashville,TN.
Learn how to build a BIM model and extract the working drawings, renderings, bill of materials and RESchek data from it. A full day of learning. The day before the Remodeling Show. Register here.
---
SoftPlan online training for 2017
2017 SoftPlan Training Dates
---
Upcoming FREE GreenHome Institute events and training!
National Association of Realtor's 2017 Sustainability Report Recap – How to Sell Green – Free CEU Webinar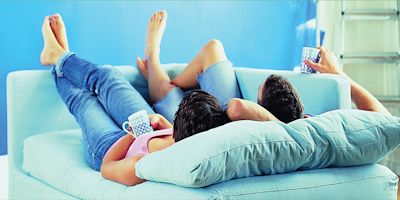 Recent research points to continuous shifts in market interest as it relates to sustainability. This webinar highlights the REALTORS and Sustainability 2017 Report that points to market opportunities for a variety of industry professionals.
You'll learn …
Why consumers want products and systems that make for a comfortable living space but also reduce energy costs.
How to communicate and explain the benefits to buyers (e.g., cost savings, comfort, walkability).
How to harness existing resources to show the growing demand for eco-friendly homes, products and systems.
And more!
When: October 4, 2017, 12:00 pm – 1:15 pm (Eastern)
Where: Online
Cost: Free
---
Generate more revenue by ranking higher in search engines with SEO.
People in your area are using Google to find someone to design their home.
If you haven't optimized your website for the search engines, you may not be showing up in their searches. This process is called Search Engine Optimization, or SEO for short.
There are various aspects to internet marketing that you could be doing to bring new clients or sales and SEO is the least you should be doing. Once you know what to do, it's easy to maintain and costs little time.
We've written a post on the AIBD blog that well help you get started with SEO for building designers.
Your competition is doing SEO on their website. Are you?
Click here to read more on the AIBD blog.
---
---
Miscellaneous
---
Welcome new AIBD members!
Please help us welcome those who joined or rejoined AIBD this past week.
Look forward to a
very long list
next week!
We are pleased you have chosen AIBD as a resource for professional and personal growth. Membership provides technical information, advocacy, professional networking opportunities, as well as participate in programming sessions offered at various conferences throughout the year. All designed to help advance your career.
Visit "SearchHomeDesigners.com" to reach out and exchange information with other professionals in the building designer industry supporting the AIBD mission.
---
AIBD launches new industry e-newspaper.
Want to know what's going on in your industry but don't have time to surf the web, follow Twitter, or sift through the useless posts on Facebook? Now you can. We'll filter out the senseless stuff and deliver relevant industry news, trends and ideas directly to your inbox every weekday. Subscribe today for FREE.
The #HomeDESIGN Professional Daily is a content curation subscription that turns socially shared industry news into a useful online newspaper. Last week's editions included the world's first smart streets, a 3D printed office of the future, how small firms keep up, and more. The paper is organized in sections – Science, Business, Technology, Environment, plus daily sections. There are instructional videos, interviews and inspirational photographs.
---
UPS benefits for AIBD members: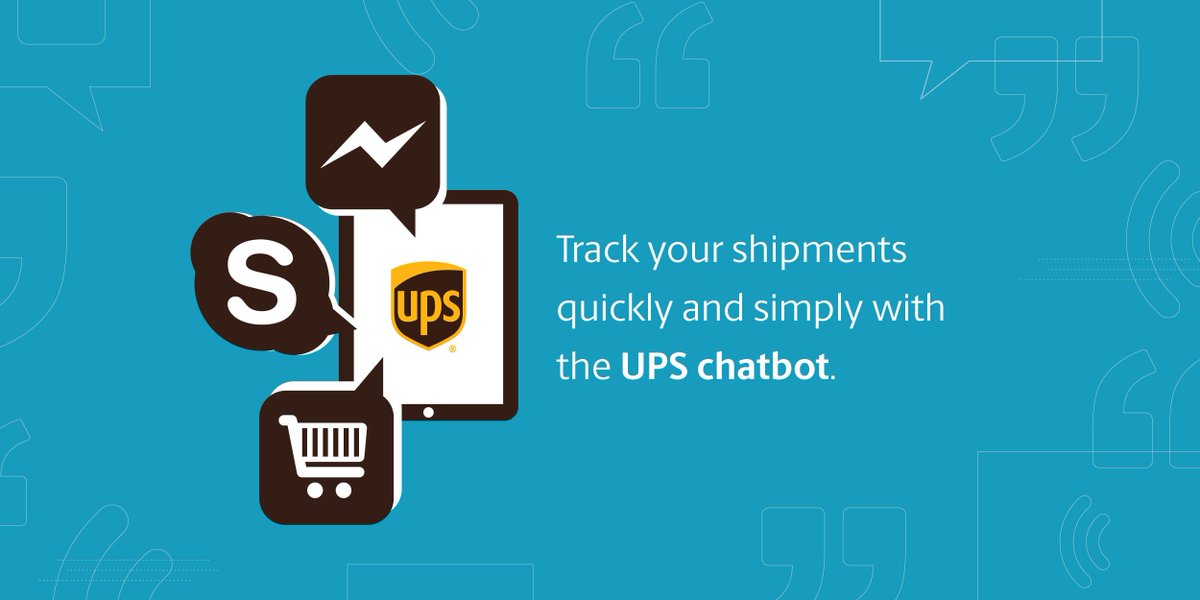 Take advantage of a full range of shipping: overnight, international, & ground.
Plus, UPS is a customs expert – so you don't have to be. Visit www.savewithups.com/aibd for special member rates.
---
Motivation for your Monday!
"When I hear somebody sigh, 'Life is hard,' I am always tempted to ask, 'Compared to what?'" – Sydney Harris
---
Follow the new AIBD Facebook Page!
We've built a new AIBD Facebook page, which is now live.
We have closed our AIBD Facebook group, so make sure you're following the official page.
Click here to go to the page now.
---
---
---
CLICK HERE and to learn more about AIBD events!
Your designs could make you money while you sleep.
Learn how to leverage contemporary digital marketing techniques to land more clients or sell your own plans online. Subscribe now to get started.