AIBD approves its twenty second chapter.
At their monthly board meeting last week, the AIBD Board of Directors approved an application for the Down East Chapter which is roughly centered on Greenville, North Carolina and encompasses the northeast corner of the state.
The Down East Chapter marks the twenty second chapter approved in 2015. AIBD chapters are listed on the association's website. Visit www.AIBD.org and click on "Chapters" in the left hand margin.
---
Shreveport luncheon and chapter organizational meeting, Wednesday.
Scott Philips, our Shreveport/Bossier chapter coordinator, invites you to get together at 12:00 noon this Wednesday, December 9th, at Trejo's on Youree Drive. The topics to be discussed include a reflection on this past year, what to look forward to next year and any other topics you wish to bring up. Please RSVP so Scott and have a feel for the amount of space needed at the restaurant.
When: Wednesday, December 8th at 12:00 PM CT.
Where: Treho's Mexican Restaurant, 5815 Youree Dr, Shreveport, LA 71105
Cost: Lunch is on your own
RSVP: scott@PhillipsPlans.com
---
Charlotte holiday networking party, Wednesday.
Join the AIBD Charlotte Metro Chapter for a relaxing networking social aimed at promoting uncompromising professional values, presenting important and challenging ideas, and encouraging a culture of friendship and responsibility among industry professionals. Don't miss the opportunity, hosted by Tracie Johnson of PTI Designs, to create new and cultivate previous business relationships. Finger foods, desserts, and drinks will be provided. Please RSVP by Friday 12/4/15. CLICK HERE for more info.
When: Wednesday, December 8th, from 4:00 to 6:00 PM ET.
Where: PTI Design Studio 402 Ingleside Dr. Iron Station, NC
Cost: Complimentary
---

Material Takeoffs & Estimates in 3D – A free webinar.
Cadsoft is hosting a webinar on "Estimates in 3D". This is an open training class for those with an interest in estimating while designing. There is no fee associated to this class.
When: Thu, Dec 10, 2015 2:00 PM – 3:00 PM EST
Cost: Complimentary
For more information: sales@cadsoft.com or 1-888-223-7638 ext. 336
---
Shop the AIBD Lenovo Member Savings Program for holiday savings.
'Tis the Season for shopping with Lenovo! Give the gift you know they will open all year by shopping Lenovo's entire portfolio of cutting edge Tablets, Laptop Convertibles, All-In-One Desktops, Accessories and more. Through the AIBD Member Savings Program, you get ongoing discounts of up to 30%, FREE shipping on all web orders, access to energy-efficient green technologies, award-winning service and limited-time special offers!
Take advantage of these great savings through the end of December:
63% off select Lenovo Accessories
45% off select Lenovo Desktops
42% off select Lenovo Laptops
38% off select Lenovo Tablets
15% off select ThinkPad and ThinkCentre PCs
Visit www.lenovo.com/lsp or call 1-800-426-7235, ext. 3569 (M-F: 9am-9pm EST, Sat: 9am-6pm EST). Visit often for weekly specials like Stocking Stuffer Savings, Doorbusters and more!
---
Chemical Sensitivity and the new home building process – Free CE webinar.
Date: December 9
Time: 12:00 pm – 1:00 pm ET
Since the mid 1990's, Green building professionals have focused on energy efficiency and global environmental concerns as the driving forces for consumer demands. However, consumers have become discouraged by the green standards because there is no focus on the health of the human occupant. Sick building syndrome, environmental illness, Multiple Chemical Sensitivity…These are real medical issues that families are facing because of the built environment they are surrounded with. With an enormous push into healthier eating, i.e.. gluten-free, low-carb, vegetarian, etc, consumers are now demanding a healthy HOME as well as a healthy body. Everyone CAN build a healthy home…as long as they know what to ask for.
CLICK HERE to register.
---
SoftPlan intermediate classes, December 8-11.
Classes meet from 9:00 a.m. – 10:30 a.m. CST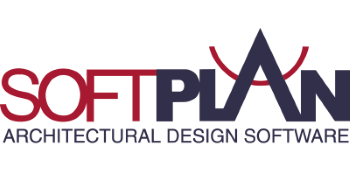 SoftPlan's Intermediate class will teach you the advanced skills you need to create complete custom house plans. This class will be conducted using SoftPlan 2016.
You'll learn how to draw a complete house plan in 2D and 3D and how to generate elevations and sections, all from the convenience of your own office. You'll also be able to ask the instructor questions and interact with the class.
Each class is $195.00 per person. See a full itinerary and visit our website for more class offerings.
Classes fill up fast, register today.
phone 800-248-0164
email sales@softplan.com
---