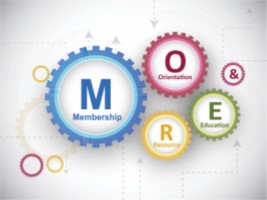 Get MORE from your AIBD membership.
Date: September 3, 2015
Time: 4:00 to 5:00 p.m. ET
Cost: $0
Registration: CLICK HERE
Your membership with AIBD can put you on the right track to take your career to the next level. The information in this MORE program will help you to get started on your journey. AIBD is your gateway to the industry's most relevant, cutting-edge information and knowledgeable leaders. So let's get you prepped and ready to take full advantage of all we offer!
This orientation will provide you with a basic understanding of:
What opportunities and benefits are available to you as a member
Who we are
What we do
How we are organized
Don't miss out on this chance to learn about how to maximize your AIBD membership.
Registration link: https://attendee.gotowebinar.com/register/1724888921708928514
---
The First Tuesday @ 2:00, September edition.
Date: September 1, 2015
Time: 2:00 to 3:00 p.m. ET
Cost: $0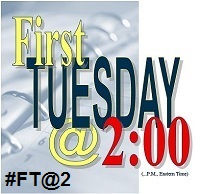 Join us for the American Institute of Building Design's First Tuesday @ 2:00 (p.m. ET) webinar program and meet BEMMI; the Building Enclosure Moisture Management Institute. BEMMI's mission is to promote the growth of the engineered rainscreen products industry to improve moisture management in building enclosures through technical advocacy.
Our guest is BEMMI's Executive Director, Laverne Dalgleish. Mr. Dalgleish works to champion energy conservation in buildings while educating building designers about the benefits of energy conservation such as durability, comfort, reduced maintenance, reduce HVAC equipment costs and the positive impact on the environment. Mr. Dangleish is secretariat of two ISO Committees and is Chair of the ULC Thermal Performance in the Building Environment Standards.
This program is hosted by the American Institute of Building Design and attendance is FREE for AIBD members and guests. Feel free to forward this invitation.
Certified Professional Building Designers will earn 1.0 CE units for attending the online presentation.
To participate, click the registration link and provide us with some basic personal information. After registration, a unique link will be sent to your e-mail. Save this email and use the link to sign on a few minutes before the presentation. Everyone watching online may join the discussion using their personal computer's microphone, telephone link or by typing questions directly to the moderator. For further instructions, contact the AIBD national office at 1-800-366-2423.
CLICK HERE to register.
---
Salt Lake City chapter organizational meeting.
Date: Friday, September 11, 2015
Time: 12:00 to 2:00 p.m. MT
Location: Weber State University, Engineering Technology, Room 238, Edvalson Street, Ogden, UT
Join us for lunch on September 11th and discuss the feasibility of an AIBD chapter in Salt Lake City. A continuing education presentation is being arranged but hasn't been finalized. AIBD Executive Director, Steve Mickley will be joining our chapter coordinator, Sam Morgan, to help facilitate the discussion.
PLEASE RSVP by emailing Sam Morgan: sam@morganfinehomes.com. We need to know how many box lunches to provide.
---
The Visible Green Home® Tour features AIBD member.
The Visible Green Home® Tour is excited to present a new event series on Burh Becc at Beacon Springs Farm, headed by AIBD certified Professional member, Michael Klement, AIA. This is a new home construction project in Ann Arbor, Michigan registered with the International Living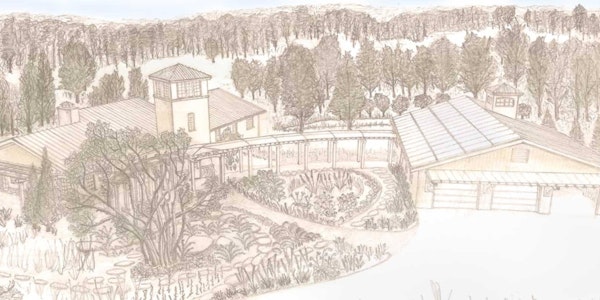 Future Institute, seeking full Living Building Challenge (LBC) certification – to date, no other residence in the world has achieved this level of certification. The series will showcase the home's construction process and how the home, when completed, is intended to meet the world's highest standards of sustainable, restorative, green building.
Tour Event One, September 26–27, topic: Introduction to LBC/Design/Planning/Building Envelope.
On this first of the three tour events attendees will learn about the Living Building Challenge program and the homeowners' ambitious goals for the project and their vision for a sustainable future. We will share the core design concepts that gave birth to the building, its siting, its form, and its envelope and their integration with the LBC's required 7 Petals and 20 Imperatives for certification. You will learn from design and architecture experts how Burh Becc has been conceived to meet the strict, industry changing, LBC standards.
To preregister: CLICK HERE
---
AIBD members present Floor Plan Fixes Live, 2016 IBS.
AIBD certified member, Wayne Visbeen of Visbeen Architects in Grand Rapids, MI, and Phil Kean of Phil Kean Design Group in Winter Park, FL, have been confirmed as a presenters at the International Builders Show in Las Vegas, NV. Wayne and Phil will be presenting a session titled: Floor Plan Fixes Live: Two Solutions to One Plan. In this interactive session, attendees watch as dated floor plans will be re-imagined on the spot and redesigned right before your eyes. Our two nationally-recognized AIBD members will show how simple solutions applied to projects of any size can turn a quirky floor plan into a well-designed space for today's lifestyle needs.Their one-hour session begins at 10:00 am on Wednesday, January 20th, and will be moderated by Jamie Goldman of Design Lines in Devnver, CO.
CLICK HERE to check out more about the 2016 International Builders Show.
---
15 Stunning and functional kitchen designs.
by: www.LotPlans.com
Modern kitchen design prioritizes function, but these contemporary designs don't sacrifice any personality while optimizing space. Flush cabinets, minimal hardware, and natural colors are key to creating the modern, uncluttered look. while mixing materials and unexpected accents keep the room from becoming too clinical. Whether remodeling or starting from scratch, check out these gorgeous designs for inspiration: CLICK HERE
---