First Tuesday @ 2:00 webinar program – Tomorrow.
Date: Tuesday, December 1, 2015
Time: 2

:00 pm

– 3

:00 pm EST

Registration: CLICK HERE
Cost: Complimentary
Join us for the American Institute of Building Design's First Tuesday @ 2:00 (p.m. ET) webinar program, titled Today's Vinyl Siding: Exceeding Expectations. Whether it's the simple beauty of the Cape Cod with its distinctive cedar shakes or the vastly eclectic look of a Queen Anne with its gabled façades and ornate embellishments, polymer-based solutions are up to the task.
Join us to learn how high-tech engineering, quality manufacturing, and an unparalleled choice of shapes, profiles, soffit, trim, accessories, finishes, and colors have made vinyl siding the number one choice for recreating or customizing styles from classic to modern.
Presented by author and home builder Fernando Pages Ruiz and the Vinyl Siding Institute's Matt Dobson.
CLICK HERE to register (feel free to share this link with others).
---
Susquehanna Valley Chapter lunch & learn – December 14th.
Come join AIBD Susquehanna Valley Chapter for a lunch and seminar sponsored by VELUX American, Inc..  Guest speaker, Michael Schwart, will be presenting a program on skylights "Fresh Air and Daylight."  The objectives will be: commercial lighting strategies, health and wellness, energy savings solutions, and passive solar products. The lunch and seminar are free. Seating is limited to 15 people, so please register before December 12.
When:   Monday, December 14th at 11:30AM
Where:  Arthur's Terrace Board Room, Eden Hotel, Lancaster, Pa.
Cost: Complimentary
RSVP: Susquehanna@AIBDmember.org by December 12, 2015
This will be a great way to meet and maintain your continuing needs for NCBDC requirements and professional continuing education. This seminar qualifies for 1 (one) CE unit.
---
3D-Printed house and car to be displayed at IBS, discounted registration ends Friday.
SOURCE: NAHB Now | The News Blog of the National Association of Home Builders
The evolution of 3D-printing technology is continually finding new ways to impact not only how we live, but also what we live in.
Attendees at the 2016 NAHB International Builders' Show in Las Vegas this January will get to experience what life would be like living in a 3D-printed home, which comes complete with a 3D-printed vehicle. Researchers at Oak Ridge National Laboratory (ORNL) first unveiled the Additive Manufacturing Integrated Energy (AMIE) demonstration project less than two months ago. More than 20 collaborators were involved in the project, including the Department of Energy's Energy Efficiency and Renewable Energy (EERE) Office and the architecture firm Skidmore, Owings, and Merrill.
Using the world's largest 3D polymer printer, ORNL engineers built AMIE in less than one year and at a cost of more than $2 million. IBS 2016 will be the first time the home and vehicle will be displayed together outside of ORNL.
Mention AIBD and get your expo pass for less.
DCW features the co-location of @BuildersShow and @KitchenBathIndustryShow. Register by December 4 and join 110,000+ residential design and construction industry professionals, January 19-22 in Las Vegas for only $75. designandconstructionweek.com/AIBD #DCW2016
---
A night on the town in historic downtown Beaufort, SC.
When:   Friday, December 4th, 5:30 to 9:00 PM
Where:  1011 Bay Street (Well's Fargo Building), Beaufort, SC. – 3rd Floor
Cost: Complimentary
RSVP: Just come on by
Stop by during "Night on the Town" in downtown Beaufort (Dec. 4th 5:30-9:00PM) and help us bring the Christmas Season. Get some Christmas shopping done and enjoy the night. We are on the 3rd Floor of the Wells Fargo Bank building through the parking lot doors and up the elevator. CLICK HERE to download a flyer.
If you have any questions please feel free to call Paul Cole: 843-525-1727. Have a Happy Thanksgiving and a Merry Christmas! Hope to see you there.
---
SoftPlan intermediate classes, December 8-11.
Classes meet from 9:00 a.m. – 10:30 a.m. CST
SoftPlan's Intermediate class will teach you the advanced skills you need to create complete custom house plans. This class will be conducted using SoftPlan 2016.
You'll learn how to draw a complete house plan in 2D and 3D and how to generate elevations and sections, all from the convenience of your own office. You'll also be able to ask the instructor questions and interact with the class.
Each class is $195.00 per person. See a full itinerary and visit our website for more class offerings.
Classes fill up fast, register today.
phone 800-248-0164
email sales@softplan.com
---
Introduction to the Water Efficiency Rating Score (WERS) – Free CE Webinar.
Date: December 2
Time: 12:00 pm – 1:00 pm
Similar to an energy score, a water score helps professionals and homeowners understand predicted water usage which is important for reducing utility costs of the home. It's also essential to understand your project's water impact because clean potable water globally is becoming a scarce resource and minimizing our use of water without sacrificing comfort or health is a goal for better homes.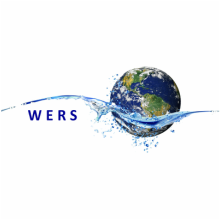 GHI is partnering with the Green Builder® Coalition to pilot a water performance score pathway for GreenStar that helps derive predicted water usage and saving for new and existing residential properties. Learn how to use an informed guidance tool based on local rainfall and water costs to measure and mitigate stormwater or catch valuable rainwater.
As part of the pilot, we are inviting qualified GreenStar professionals and raters to help take advantage of a first of its kind tool called the Water Efficiency Rating Score (WERS).  Outside of GreenStar, HERS raters can add water to their business models as well as professionals who want to build better water performing homes can use this tool to make better decisions.  Policy makers can use the WERS to make programs, codes, incentives or guidance for their local jurisdiction.
 CLICK HERE to register.
---