Resilience for Free: How Solar+Storage Could Protect Multifamily Affordable Housing from Power Outages – Free CE Webinar.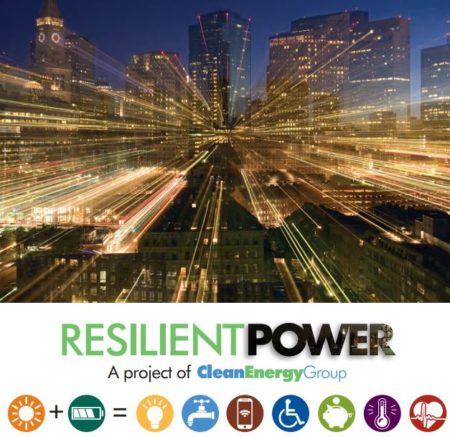 A brief introduction to solar PV and battery storage technology (solar+storage) solutions for resiliency applications in multifamily affordable housing: how they work, the associated costs and benefits, and how they can protect vulnerable communities during a power outage at little to no net cost over the lifetime of the project.
CLICK HERE to register!
When: Wednesday, April 27, 2016
Time: 12:00 p.m. to 1:00 p.m. EDT.
Cost: Complimentary
---
High Performance Homes Team meeting, April 29.
The High Performance Homes Team strives to be the resource for designers, builders
and consumers in the quest to design and build energy efficient, comfortable and
environmentally safe homes. The team is led by board member, Bernie Kern of BB Kern Designs in Colorado Springs, CO. Bernie and the team have been working on a series of 15 minute videos focused on home design techniques used to improve the building's energy performance. If you're interested in being a part of the team, contact Bernie directly by emailing: HPHTeam@AIBDmember.org.
When: Friday, April 29, 2016
Time: 11:00 am to 12:00 pm EDT
CLICK HERE for online meeting invite information.
---
So-so housing starts in 2016.
Last week's housing data was mixed. There were slight upward adjustments to January and February 2016 and year-to-date housing starts are up 14.5%. But, the first quarter of 2015 was the worst quarter for housing starts last year. According to economist Elliot Eisenberg, "If starts remain on their current pace, the rest of 2016 will show no meaningful month-over-month gains." Multifamily starts appear to be leveling off if not losing momentum.
CLICK HERE to read a full article by CNBC.
---
CPBD exam specifications under review by NCBDC.
The National Council of Building Designer Certification (NCBDC) Board of Examiners will be conducting a four-hour meeting this week to develop the Examinations Specifications of the Certified Professional Building Designer (CPBD) certification program. Acting as the Council's "Scheme Committee," the board will be using the results of the 2015 Job Analysis Survey to finalize the content weighting of the examination outline. The meeting will be facilitated by PSI Services, a certification industry leader providing test development, psychometric services, leadership consulting services and item (i.e. question) authoring and banking solutions.
With PSI's oversight, the board of examiners will review the existing CPBD examination and consider any areas in which an adjustment to the content weighing may be needed to develop a relevant and valid sampling of the competencies required for the CPBD job/career role.
This task is step one of a three step plan for Spring 2016. NCBDC is looking for volunteers from the industry to help reclassify the existing exam content and another group of volunteers to undergo training to become item writers. Once the Exam Specifications are complete, some time in May, step two will include two six-hour online meetings with subject matter experts (SMEs) to evaluate existing examination content according to the newly created Exam Specs. Step three consists of three 90-minute item-writer sessions via webinar with SMEs. PSI will provide training regarding clear guidelines on procedures for writing effective test items, principles for writing good test items and item writing exercises. In addition, the training will introduce the us of PSI's user-friendly portal for item authoring and banking. This secure method for SMEs to contribute items is a state-of-the-art online banking tool.
---
Apply for a board position – nominations close Saturday.
The Nominating Committee is seeking applications for the 2016-2017 AIBD Board of Directors. Serving on the board is your opportunity to make a difference. As a leader, you have a platform to express your ideas about what AIBD should be and should do. Bring your ideas to the table, speak up and take initiative.
Board members attend monthly electronic meetings and also lead or participate on program or project related work groups. Be prepared to report, discuss, express opinions and share ideas. Board members meet face-to-face at the annual board meeting in conjunction with the AIBD Summer Conference. The personal interaction among AIBD members is something special and not to be missed.
Any two professional members may nominate someone (with their consent) for any position. You may nominate yourself and have someone second your nomination.
The nomination period runs from April 1 –April 30, 2016.
CLICK HERE to download the Call for Nominations.
CLICK HERE to go directly to the nomination form.
---
Styles come and go – but a great home remains appealing for decades.
SOURCE: Best in American Living, Spring 2016
Article by Kevin Holdridge, CPBD, CGP, CAPS
Designing a custom home to withstand the test of time while meeting the expectations of a homeowner is no easy task. Architects and designers must consider the owner's budget, desired room count and overall size of the home, and weave in specification expectations, style, and up-and-coming lifestyle trends. Complicating matters further is that not all lots are created equal. There may be unique restrictions, undesirable or desirable visual aspects, and other challenges like topography, solar orientation, an acoustical site planning. All of these impact the design and siting of a home.
---
How to become a FORTIFIED-Wise Professional.
The AIBD, Cape Fear Chapter and Town of Carolina Beach Building Inspection Department are presenting a FORTIFIED-Wise training program in Carolina Beach, NC. The FORTIFIED Wise™ Associate and Professional demonstrates a solid understanding of FORTIFIED Home™ building principles, construction practices and verification requirements. It's ideal for contractors, product manufacturers, building officials, insurance professionals, students, real
estate professionals, or anyone who wants to increase their knowledge of FORTIFIED Home™ and IBHS.
Professional candidates must have a current license or certification in a related field (CPBDs qualify). See registration website for more details.
When: Wednesday, May 25, 2016
Where: Carolina Beach Town Hall, 1121 N. Lake Park Blvd, Carolina Beach, NC
Time: 8:30 am to 5:00 pm EDT
Cost: $250 (Associates)/$350 Professionals (BEFORE APRIL 28)
CLICK HERE for more details and to register.
---
Tour of historic Humber House, May 10th.
The AIBD Down East Chapter will be meeting for lunch at Winslow's Deli, Tavern and Market in downtown Greenville at 12:00 PM on Tuesday May 10th. After lunch we will tour the historic Humber House located across the street that houses the Eastern Office, Historic Preservation Office of the NC Department of Natural and Cultural Resources. The staff will give an overview of the services their office provides, an introduction to historic preservation tax credits, and a tour of the structure.
Please invite anyone interested in the design and building of quality homes to attend.
Free public parking is available across from the restaurant. When you arrive ask the hostess to direct you to the AIBD meeting upstairs.
If you have any questions please feel free to contact Len Van Staalduinen, AIBD by calling (252)-531-2208
When: Tuesday, May 10, 2016
Where: Winslow's Deli, Tavern and Market, 120 W 5th St, Greenville, NC 27858
Time: 12:00 p.m. to 2:00 p.m. EDT
Cost: Lunch is on your own
---
---
Understanding LEED for Homes Workshop.
There is currently 200,000 registered LEED® for Homes™ projects encompassing single family through large mixed-use highrise residential projects worldwide and over 50,000 certified! Now you can learn how to make your next project better through understanding healthy, efficient, built to last but affordable housing practices using the LEED rating system.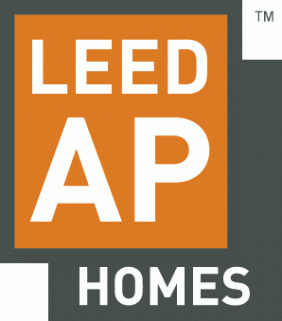 Sign up for the Understanding LEED for Homes workshop in Natick taking place all day. Use coupon code aibdce to get a 20% discount. Early bird ends 4/22 – Cost is $200.00 (not including the discount)
Continuing Education Units (CEUS): 8 hours GBCI (LEED H Specific) AIA/CES (LU/HSW) Green Certified Professional (NARI & NAHB) AIBD
LEED for Homes is a 3rd party rating system and if you are a building professional who wants to help people certify buildings we need you! The corresponding 2 days LEED green rater course is taking place 4/27 & 4/28 and includes onsite mentorship on a real LEED project. Use coupon code aibdce to get a 20% discount. 14 GBCI (LEED H Specific), AIA (HSW) and BPI (8.5). Sign up now!
CLICK HERE for more information and to register.
Where: Hampton Inn Natick Executive Conference Center,

319 Speen Street




Natick

,

MA

01760

When: Tuesday, April 26, 2016
Time: 8:00 am to 5:00 pm
Cost: $200 before April 22, $300 after (not including 20% AIBD discount)
---
Triad region of NC kicks off new chapter, May 12th.
Join the AIBD, Triad Chapter (Greensboro, NC region) and James Terry with Velux skylights for lunch. James is also presenting a continuing education program to communicate how skylights can contribute and provide the benefits of natural ventilation, daylight and energy efficiency to ensure good health and well being in residential applications as well as evaluating the importance of indoor climate and the aspects of creating better living conditions.
Where: Pella Window's Conference Room 220 Seneca Road, Greensboro, NC, 27406
When: Thursday, May 12, 2016
Time: 11:30 am to 1:00 pm EDT
Cost: Complimentary – Sponsored by VELUX USA
---
SoftPlan Intermediate class will be held May 3 – 6.
SoftPlan's Intermediate class will teach you the advanced skills you need to create complete custom house plans. Classes meet from 9:00 a.m. – 10:30 a.m. CST.
You'll learn how to draw a complete house plan in 2D and 3D and how to generate elevations and sections, all from the convenience of your own office. You'll also be able to ask the instructor questions and interact with the class.
Each class is $195.00 per person. See a full itinerary and visit their website for more class offerings.
Classes fill up fast, register today.
phone 800-248-0164
email sales@softplan.com
---