Excellent use of shiplap helped this ARDA winner.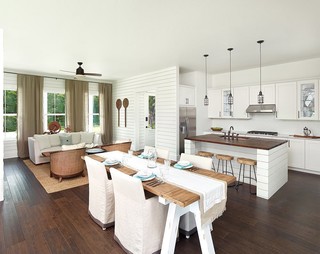 Over here at AIBD HQ we've been thinking a lot about ARDA. I was going through last year's winners and reading notes on them and remembered that one thing the judges really loved about our Best In Show winner was the shiplap paneling.
I don't know a whole lot about building design but I have a deep appreciation for it and decided to do some research on wood paneling, especially shiplap and tongue and groove, which I confused before I read up on them.
The best way to internalize something is to write it down, so I wrote up a short post about the different types of wood paneling, and I posted it over on Houzz. Click here to read it. And if you're not already, be sure to follow our Houzz account.
---
Now's your chance to give your input on a new BIM certificate program.
Date: Tuesday, January 10, 2017
Location: Orange County Convention Center, West Concourse, Level II, W 240 C
Time: 5:00pm EST
The Building Information Modeling – Residential (BIM-R) curriculum based certificate program is hosting an organizational and informational meeting at the International Builder Show in Orlando, Florida.
AIBD member Joseph Sirilla is leading the efforts to create the BIM-R educational program and has assembled a team of subject matter experts to begin writing curriculum for the nine-session, two-day, training program. Everyone able to attend is invited to be a part of this complimentary informal workshop and provide their input.
An official launch date has not been set, but the team envisions having the two-day certificate program ready to go sometime in April or May, 2017. For more information write to BIMR@AIBD.org or call 1-800-366-2423 and ask for Joe Sirilla.
---
Last call to get Construct-Ed.com courses for free!
Starting in January, the prices for all of our Construct-Ed courses will be increasing to $35 for AIBD members and $50 for non-members.
The current courses we have available are:
Currently, AIBD members can get all of these courses for free ($15 for non-members). When the prices go up in January, they will no longer be offered for free, and all new courses going forward will also be set at the new price point.
If you're currently an AIBD member, you have no reason not to go grab all of them right now. Once you've got them in your Construct-Ed account, you'll have access to them forever.
Call 1-800-366-2423 or write info@AIBD.org for the member code.
---
Cadsoft has two events coming up that you should check out!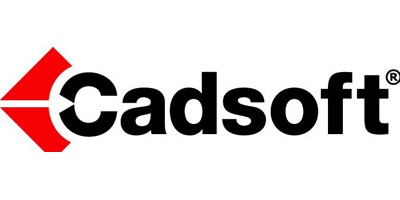 Full Day Envisioneer Beginner course in Orlando, FL
January 9th, 2017
Join Cadsoft the day before the International Builders Show (IBS) for a full day of learning and lunch!
This course is designed to give a good overview of all of the features of Cadsoft's Envisioneer software. Learn how to properly build a 3D model, use it for renderings and VR, estimates, and by the end of the day also have a full set of working drawings for the sample model. This course will be great for those who are new to Envisioneer, or BIM in general.
---
"Home Design & Virtual Reality: Are you Immersed?"
January 11th, 2017 Noon at IBS. Room S3460
The International Builders Show (IBS) is offering a variety of forums for show attendees, and Cadsoft is presenting a class on virtual reality and the various ways it can be used for home design. VR is the future for many industries, especially ours. Attend this forum and learn how you can get started ahead of everyone else.
For more information, check out the website.

---
Welcome new AIBD members!
Please help us welcome those who joined or rejoined AIBD this past week.
Keith Groninger
FL
Professional
We are pleased you have chosen AIBD as a resource for professional and personal growth. Membership provides technical information, advocacy, professional networking opportunities, as well as participate in programming sessions offered at various conferences throughout the year. All designed to help advance your career.
Visit "SearchHomeDesigners.com" to reach out and exchange information with other professionals in the building designer industry supporting the AIBD mission.
---
There are now two ways you can get free passes to IBS!
Join Simpson Strong-Tie at the 2017 NAHB International Builders' Show® (IBS) from January 10-12 in Orlando, Florida.
Registered IBS attendees can experience the exhibits of the Builders' Show and, as part of Design & Construction Week®, the exhibits of the Kitchen & Bath Industry Show®. This includes more than 2,100 exhibitors and 900,000 square feet of indoor and outdoor exhibits.
Click here to get access to the free pass.
And don't forget to visit them at booth W4641!
---
VELUX is also offering one (1) free pass through their Builder's Show Page: www.Builde­rsShow.com­/VELUXAmer­icaInc.
Be sure to stop by and thank them at booth W3416.
---
Get free access to Lightspace California 2017.
Lighting is extremely important to not just the design of your buildings but also to the comfort of those will be using the building.
Luckily, there's a convention just for this. It's called Lightspace California and it's happening in Anaheim early 2017.
This event was created in London but is coming to the USA for the first time alongside The LED Show and Strategies in Light. These events all together provide a wide range of information across the entire lighting supply chain.
From the website:
"A line-up of thought leaders – including leading lighting designers and architects –will explore themes of integration of light and architecture, the role of darkness and shadow and collaboration across the disciplines."
Talks include…
How to add value with light
Creativity in human-centric design and circadian rhythm
Lighting's role in the narration of museums and galleries
And more!
The entire event is organized by Lighting magazine, so you know the people who are putting this together know what they're talking about.
Anaheim Convention Center
February 28th – March 2nd
Free to attend!
Click here to register now.
---
Air Vent Inc. Ask The Expert seminars are coming to a town near you.
Air Vent Inc. are bringing their "Ask The Expert" seminars to cities all over the USA, and there's bound to be one near you.
You'll learn…
How to avoid obvious installation mistakes
How to sell your services the right way
What code violations will follow your whole career
And much more!
These are technical seminars, not sales presentations.
AIBD, AIA, NARI, A.I.I., NAHI, RCI and ACHI members can receive CE credits by attending seminars.
There are 30 seminars around the country, so click here to locate the one that's nearest to you.
These seminars run from January to March 2017.
January's seminars will be:
La Vista, NE – Tuesday, January 10, 2017
Overland Park, KS – Wednesday, January 11, 2017
St. Louis, MO – Thursday, January 12, 2017
Billings, MT – Tuesday, January 17, 2017
Sioux Falls, SD – Wednesday, January 18, 2017
Orange, CA – Tuesday, January 24, 2017
San Jose, CA – Wednesday, January 25, 2017
Portland, OR – Thursday, January 26, 2017
Houston, TX – Tuesday, January 31, 2017
---
Humor for your Monday!
This week's comic is by Roger Penwill of England.

Mr. Penwill has been a full-time professional cartoonist since 1999, following an architectural career in London. He was one of the first UK cartoonists to convert to producing fully digital artwork and was instrumental in promoting its acceptance in other countries.

For more information on Mr. Penwill or his comics, click here to check out his website.
---
---
CLICK HERE and to learn more about AIBD events!