Join us for tomorrow's First Tuesday @2:00 (p.m. ET) webinar program.
Date: Tuesday, March 2, 2016
Time: 2:00 to 3:00 p.m. ET
Join us and meet one of our country's largest organizations dedicated to serving the residential interior design industry, the Interior Design Society. IDS is an association of professional interior design entrepreneurs focused on helping industry professionals grow their businesses, develop their talents, inspire each other, and impact their communities. IDS Executive Director Snoa Garrigan will be introducing us to the opportunities with IDS and how Residential Interior Designers and Residential Building Designers can work together to create the perfect environment and results for their clients.
This program is hosted by the American Institute of Building Design and the Insurance Institute for Business & Home Safety. Attendance is FREE for AIBD members and guests. Feel free to forward this invitation.
Certified Professional Building Designers will earn 1.0 AIBD/NCBDC Primary CE units for attending the live online presentation.
CLICK HERE to register.
---

AIBD Spring Conference kicks off on Friday!
AIBD kicks off its 2016 conference season this weekend with a sold out event in North Myrtle Beach, South Carolina. "This is going to be a fantastic event." reports Steve Mickley, AIBD Executive Director. "There is a diverse line up of high quality speakers delivering remarks on significant topics." he adds. "There are still seats available in the educational sessions, but the trade show may be spilling out into the hallway and our meal events are at capacity."
The event is the continuation of the former annual conference of the North Carolina/South Carolina Societies. Historically, the conference has attracted attendees from surrounding states too. This year, designers, speakers and exhibitors will traveling from 18 states, the District of Columbia and Canada.
8-hours of residential building and design education!
For more information visit: www.AIBD.org/SpringConference.
Dates: March 4 & 5, 2016
Location: Ocean Drive Beach & Golf Resort, 98 North Ocean Boulevard · North Myrtle Beach, South Carolina 29582. Toll Free: 800-438-9590
The AIBD hotel room block has closed, but the hotel is still accepting reservations at the discounted rate as long as rooms are available!
$89/night – Standard room with ocean view.
$94/night – Standard room ocean front.
$99/night – Suite ocean front.
11.5% tax plus $10.70 resort fee (pays for in-room WIFI, exercise room, parking. etc.)
CLICK HERE to visit the hotel's website.
---
College of Fellows seeks nominations.
The AIBD College of Fellows has announced they will be performing an induction ceremony at the American Residential Design Awards dinner at the Colorado Governor's Mansion in Denver, CO on August 27, 2016. Nominations for Fellows are accepted at any time but to be considered for the coming induction, nominations must be in on or before June 30, 2016. Only AIBD Professional members may nominate another member for consideration.
The honor of membership in the College of Fellows is bestowed upon a Professional member of the American Institute of Building Design who is certified by the National Council of Building Designer Certification and has notably contributed to the advancement of the building design profession by excellence in design, or by excellence in design in combination with excellence in education, literature or public service.
CLICK HERE to download a nomination package or contact the College of Fellows Chancellor Jannis Vann by writing college@AIBDmember.org.
---
2015 IRC and Energy Code updates.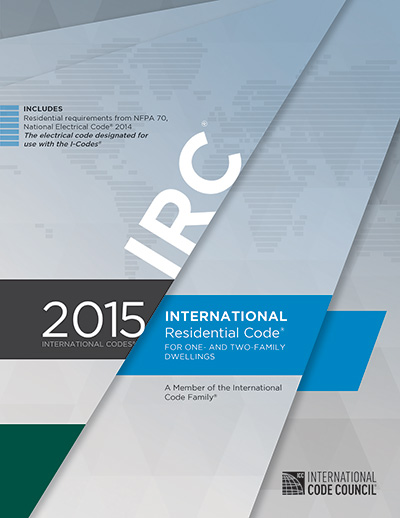 In four short months, the new codes will go into effect in Washington State. The AIBD, Puget Sound Chapter is holding classes in Bellingham on April 6th and Kent on April 20th to review the major changes in the 2015 IRC and Energy Code for Washington. These codes go into effect July 1, so come learn what to expect from James E. Tinner, CBO, the City of Bellingham Building Official and from Washington State University Extension's Energy Program. This class is for home designers, home builders, architects, engineers and all the trades people that are expected to help get Washington state to net-zero home construction by 2030.
NCBDC certified designers will earn 1.0 Primary CE units for each hour of classroom time.
CLICK HERE to register!
When: April 6, 2016 from 9:00 a.m. to 3:30 p.m. (lunch is included)
Where: Brewster Design Build, 1015 Railroad Ave Ste. 104, Bellingham, WA 98225
Cost: Complimentary for AIBD members, others are $10 if registered in advance and $20 the day of the event.
When: April 20, 2016 from 8:30 a.m. to 3:30 p.m. (lunch is included)
Where: Simpson StrongTie, 22023 68th Ave S, Kent, WA 98032
Cost: Complimentary for AIBD members, others are $10 if registered in advance and $20 the day of the event.
---
7 Hours of education, April 8th.
Best of all, it's FREE! And lunch is included.
CLICK HERE for the event brochure.
Join the AIBD, Tampa Bay Chapter and Associate Member Kelly Phillips of Cox Industries for a full-day continuing education event on April 8, 2016 in Tampa, Florida. Bass Pro Shop is a co-sponsoring and providing the meeting venue; explore the amazing Bass Pro Shop Outdoor recreation retail merchandise store. It's clearly an experience and must see for the outdoor enthusiast.
"We are pleased to provide building industry companies and presenters such as Barry Haugh of JELD-WEN and Matt Visconti of Fortress Railing Products." says event organizer and co-sponsor Kelly Phillips of Cox Industries. Kelly herself will be leading a session titled How to Maximize the Durability and Sustainability of Wood Building Products. Learn why wood is the most sustainable of all building materials. Understand how pre-coating adds to the longevity of wood building components and minimizes the potential for and costs of premature damage.
Barry Haugh's session on Understanding Alternative Exterior Trim gives an overview of alternative exterior trim products, compares product attributes and manufacturing processes and product costs.
Matt Visconti will be providing an overview of the different coating technologies available for steel railings and fence systems and how the coating process makes a difference to the life of a project.
These are but a few of the seven hours of building design and build education scheduled for the day. "Did I mention, lunch is included?" adds Ms. Phillips. Other major manufacturers include Weyerhaeuser, Cedar Valley, Simpson StrongTie and Huber Engineered Woods.
Register today…space is limited to 30 people!
CLICK HERE to register now!
Where: Bass Pro Shop – 10501 Palm River Road, Tampa, FL
When: Friday, April 8, 2016
Time: 9:00 am to 5:00 pm
Cost: Free
Contact: AIBD Associate Member, Kelly Phillips – 803-614-1355 or kphillips@coxwood.com
---

Better Buildings: Better Business Wisconsin Conference.
If they were musicians, they'd be in the Rock and Roll Hall of Fame!
No matter where you live in the world you need to get to Wisconsin next week for the annual Better Buildings Better Business conference. Not only do they have great cheese in that state but there is a solid rock star line up speaking at this event… CLICK HERE to learn more.
Where: Kalahari Resort and Convention Center – 1305 Kalahari Drive, Wisconsin Dells, WI 53965
When: March 2-4, 2016
Cost: Varies
---
April Green Rater Training.
Do want to empower people to make healthier and more sustainable choices in the renovation and construction of the places we live through 3rd party measurable results?
The LEED for Homes Green Rater course is for you!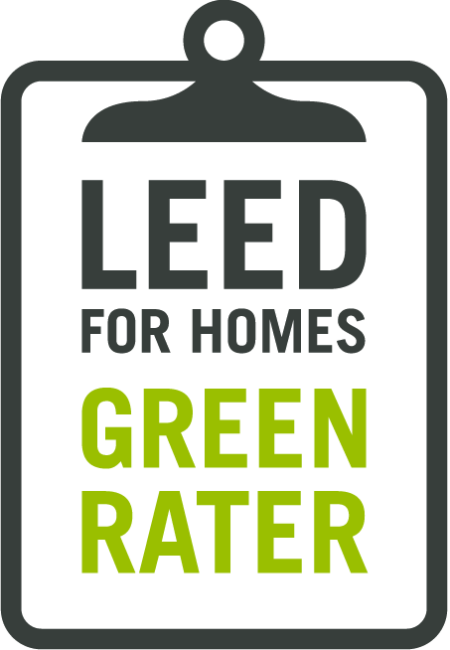 We are looking for trained and experienced professionals to continue the exponential growth of the LEED for Homes program, the most recognized and global green building rating system for residential and commercial buildings.
This 2-day course will get your prepared to become a LEED for Homes Green Rater so you can provide inspections, testing, and verification services for single-family through high rise mixed use multifamily housing projects.
April 27th & 28th
Near Boston, MA.
Learn more here – Early bird rate & hotel discounts end April 12th
---
Ask the Expert™ seminar tours enter into their last month.
Attention design professionals! You can earn continuing education credits by attending this seminar. Help maintain your professional credentials while learning valuable information about attic ventilation that will help you in your work.
This is not a sales presentation, it is a technical seminar – We are committed to helping roofing professionals like yourself improve their understanding of how to specify and install an effective attic ventilation system — whether you use our products or those of our competitors.
Attend and Air Vent, Inc. promises you'll leave with at least one tip you can use immediately and you'll enjoy a FREE meal, too!
CLICK HERE to view the 24 city 2016 schedule and to register for a seminar near you.
---