AIBD represented well at #2016DCW.
The expo halls and education sessions were packed at the Las Vegas Convention Center Jan. 20-22 for the NAHB International Builders' Show® – another indication that the home building industry is one more leg up on its climb out of the doldrums.
More than 60,000 attendees walked through the doors, part of the more than 100,000 who attended this third annual Design & Construction Week®, which included exhibits and education from the Kitchen & Bath Industry Show, The International Surface Event and International Window Coverings Expo.
The American Institute of Building Design were among the exhibitors and some of its members were in the forefront of the multitude of educational offerings during the three days.
AIBD Professional members Wayne Visbeen of Visbeen Architects in Grand Rapids, MI and Phil Kean, of Phil Kean Designs in Winter Park, FL presented a "Floor Plan Fixes" an interactive session, where dated floor plans were re-imagined on the spot and redesigned right before the audience. Phil and Wayne showed how simple solutions applied to projects of any size can turn a quirky floor plan into a well-designed space for today's lifestyle needs.
Meanwhile, David Pillsbury of Keesee Associates in Winter Park, FL and Mark Garagiola of TR Design Group in Bloomfield Hills, MI presented a special event version of Floor Plan Fixes on the IBS Live Stage in the South Hall of the convention center. David and Mark also re-imagined dated floor plans on the spot during their presentation underwritten by Best In American Living™ and the American Institute of Building Design and open to all those with access to the exhibits.
Joseph Sirilla, also of Keesee Associates in Winter Park, Florida graced the Live Stage at IBS with a presentation on how to avoid blunders on the job site  by using technology. Joe's approach to BIM-R® (Building Information Modeling for Residential) is the future of our industry as we enter into the next phase of construction drawing technology.
Finally, it was Wayne Visbeen, AIA, AIBD, again as a part of the fast-paced session, 60 Design Ideas in 60 Minutes. Using a wide array of drawings and photos, Wayne showed the newest design trends, products and strategies to capture your buyers' attention and make the sale.
SAVE THE DATE! Design & Construction Week 2017 is in Orlando, Florida, January 10-13.
---
Fee Proposal Workshop – February cities and dates announced.
Most design professionals are trained to price design services by estimating their cost to complete the work, balancing it with local market conditions and then negotiating with the client. Economists call this pricing model first degree price discrimination. There is a better way! Attend a Fee Proposal Workshop, presented by BlueTurtle Consulting, and you'll learn how to research from the fields of fee psychology, fee negotiations and behavioral finance can help you write proposals that eliminate scope creep, raise conversion rates and increase fee levels. BlueTurtle Consulting is a proposal writing and negotiations services company for design professionals. CLICK HERE to learn more.
Each workshop earns 8.0 AIBD Primary CE Units.
---
AIBD Spring Conference to include Weyerhaeuser structural design presentation.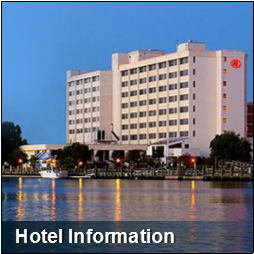 Formerly the NC & SC spring conference, this year's re-branded event has 25% more educational sessions including a structural design tutorial by Weyerhaeuser's Ron Miller and AIBD's Steve Mickley. Ron and Steve will be presenting quick and easy tips on sizing rafters, joists and simple beams over breakfast on Saturday, March 5th. If you're thinking of taking the NCBDC Structural Design exam, this session is a must.
For more information visit: www.AIBD.org/SpringConference.
Dates: March 4 & 5, 2016
Location: Ocean Drive Beach & Golf Resort, 98 North Ocean Boulevard · North Myrtle Beach, South Carolina 29582. Toll Free: 800-438-9590
---
Low Country chapter hosts a lunch & learn this Wednesday.
Join the AIBD Low Country Chapter for a relaxing lunch aimed at promoting uncompromising professional values, presenting important and challenging ideas and encouraging a culture of friendship and responsibility among industry professionals.
This month's lunch and learn features an old fashioned round table discussion. What are the issues? What are the opportunities? How do we take advantage of each? CLICK HERE for more information.
Where: Panini's Cafe, 926 Bay Street, Downtown Beaufort, SC
When: Wednesday, January 27, 2016
Time: 12:00 p.m.-1:00 p.m.
Cost: Free
R.S.V.P: Paul Cole, AIBD, CPBD, 843-525-1727 or pcole@ColeDesignStudio.biz
---
6 More days to get additional Whirlpool discounts.

CLICK HERE to check out the American Institute of Building Design's Inside Pass program through Whirlpool. Now, through the end of January, VIPs receive $25 off on purchases of $250 to $499 and up to $200 off on purchases of $2000 or more. In addition, get free delivery directly to your home on purchases of over $500.
Visit: www.WhirlpoolInsidePass.com and use your exclusive AIBD Group Code to register. Then enter the promo code: JAN2016 for additional savings.
---
9 Kitchen trends to look for in 2016.
SOURCE: Compass Mortgage
#4: Shaker-style cabinetry
Minimalism in cabinetry design is all the rage. Shaker-kitchen style cabinets can add streamlined style to contemporary or traditional home design. Though the design has been around since the 1800's, this style of cabinetry has been in vogue for years.
CLICK HERE to read the full article.
---
Piedmont Triad tour, pizza party and chapter organization meeting – February 11th.
Join us on February 11, 2016 and learn about the environmental benefits of using natural, sustainable materials. Patios and pathways come alive with Pine Hall Brick genuine clay pavers. Their low environmental impact and low maintenance costs make them a wise choice. And the appearance of clay pavers only improves with age — making them a beautiful choice.
Pine Hall Brick and the American Institute of Building Design are hosting a lunch-and-learn event at the Pine Hall Brick's state of the art manufacturing plant in Madison, NC from 11:30 am to 1:30 pm. The two hour event will include a short plan tour, a pizza party and a brief meeting to discuss the feasibility and local desire to plant an AIBD local chapter in the Triad region.
Date: February 11, 2016
Time: 11:30 am to 1:30 pm
Location: Pine Hall Brick, 634 Lindsey Bridge Rd, Madison, NC 27025, (336) 548-7101
Cost: Free
RSVP: Steve.Mickley@aibd.org or call 1-800-366-2423
CLICK HERE for more information.
---
An introduction to LEED for Homes – Free CE webinar this Wednesday.
Date: January 27
Time: 12:00 pm – 1:00 pm ET
Cost: Complimentary
CLICK HERE to register.
LEED for Homes is a residential green building certification that applies to all residential projects from remodels to new construction and from single family to high rise mixed use multifamily. With nearly 150,000 certified homes, this is an internationally recognized green building rating system that can help you make your next project better. Join us as we go through the highlights of the program, requirements, certification process, case studies, lessons learned and how to work with your verification team.
CLICK HERE to view more GreenHome Institute coming events.
---
Ask the Expert™ FREE seminar tour visits Illinois this week.
Attention design professionals! You can earn continuing education credits by attending this seminar. Help maintain your professional credentials while learning valuable information about attic ventilation that will help you in your work.
This is not a sales presentation, it is a technical seminar – We are committed to helping roofing professionals like yourself improve their understanding of how to specify and install an effective attic ventilation system — whether you use our products or those of our competitors.
Attend and Air Vent, Inc. promises you'll leave with at least one tip you can use immediately and you'll enjoy a FREE meal, too!
CLICK HERE to view the 24 city 2016 schedule and to register for a seminar near you.