Webinar today! – How to Put Together Winning ARDA (Or Other Competition) Entries.

With eight years of experience as a judge of the American Design Awards, Hillary Gottemoeller is our resident expert. If you are considering entering this year's ARDA recognition program, which the call for entries is open, let Hillary demystify the process for you. Learn the benefits of participating in awards programs, how to determine the appropriate categories to enter into, how to put together a presentation that grabs attention, and what it is the judges will be looking for when they review your projects.
Hillary Gottemoeller is adept at pinpointing what's most important to all parties in order to create executable solutions that yield desired results. Experienced in print and digital publishing with a focus on product merchandising and content marketing. In January she departed Hanley Wood's consumer publication division, where she managed content and designer relations, and started Gotteplan, a new venture with a mission to connecting architects and designers to a broader audience.
This program is hosted by the American Institute of Building Design Corporate and attendance is complimentary. Feel free to forward this invitation.
Certified Professional Building Designers will earn 1.0 P-CE unit for attending the live presentation.
Date: Monday, March 28, 2016
Time: 3:00 to 4:00 p.m. EDT
Cost: Free
---
Utah bill addressing townhouse design going to governor.
Building designers no longer should have to defend their credentials to design multi-family townhouses in Utah. House Bill 0249 may be titled General Contractor License Amendments, but it includes an important clarification in the architectural exemptions that supports a building designer's ability to design certain multi-family buildings without an architectural license. Current Utah law identifies a person preparing a plan and specification for a one, two, three, or four-family residence not exceeding two stories in height, exclusive of basement, as a person who does not need an architectural license. If signed by the governor, the new law strikes the references to the number of families and simply states, "one or two-family dwellings, including townhouses." Thus, potentially removing the original limitation of up to four-family buildings.
The provisions of the International Residential Code (IRC) apply to detached one and two family dwellings and townhouses not more than three stories in height. The IRC further defines a townhouse as a single-family dwelling unit constructed in a group of three or more attached units in which each unit extends from foundation to roof and with open space on at least two sides. Although state statutes commonly exempt single-family dwellings from the architectural acts, building officials typically ask for townhouse projects to be signed and sealed by architects, when there are more than two, despite the IRC classifying them as single-family dwellings. This very simple change in the Utah statutes will hopefully clarify this confusion. Florida is another state that specifically exempts townhouse buildings in the same sentence as single- and two-family dwellings.
Will this measure totally clear up the confusion? Both the IRC and the International Building Code (IBC) have provisions for residential buildings. One suggestion for those submitting plans is to clearly communicate the design intent to the building official by stating that this project is designed as IRC townhouses, if that is the case. There are certain distinctions for applying the IRC to detached one and two family dwellings and townhouses, such as not having plumbing or mechanical equipment, ducts or vents in the cavity of a common wall two-hour separation wall. Projects submitted with a stated design intent of an R-2 or R-3 occupancy should be required to meet the provisions of the IBC.
CLICK HERE to see how the votes went and to view the full text of the bill.
---
Florida bill a victory for affordable, energy-efficient housing.
On Friday, Florida Governor Rick Scott signed into law the Building Code Bill (HB 535), which represents the collaborative work of many diverse organizations in the construction and home building industry.
According to the Florida Home Builders Association (FHBA), Improvements to the bill include corrections to a number of code changes, which occurred July 2015, that rendered over 1,000 home lots either unbuildable or added $2,000 of increased costs per lot. The intention of many of these lots were to build "affordable housing" for Florida's growing workforce. The increased costs would have made the option of home ownership unobtainable.
One example includes the required fire rating of roof projections enacted in July, 2015. The new law requires the Florida Building Commission to amend the Florida Building Code to define the term "fire separation distance" and to specify openings and roof overhang projection requirements, among other directives.
"We know that the issues within the previous building code have been improved," says Rusty Payton, FHBA CEO/Chief Lobbyist. "Working with our colleagues in the industry, we are able to enhance construction and home building for Florida's home buyers, builders, and trade partners.
CLICK HERE to see how the votes went and to view the full text of the bill.
---
SoftPlan 3D classes April 5-8.
SoftPlan's 3D class is one of their most popular. You'll learn how to create beautiful, professional looking 3D renderings – a skill you'll be able to use to entice clients and set your business apart from the competition. You'll learn how to assign textures, add realistic 3D symbols, create a site plan, create an attractive kitchen rendering, and much more, all from the convenience of your own office.
Each class is $195.00 per person. See a full itinerary and visit our website for more class offerings.
Classes fill up fast, register today.
phone 800-248-0164
email sales@softplan.com
---
Puget Sound Chapter hosts 2015 code training, April 6 & 20.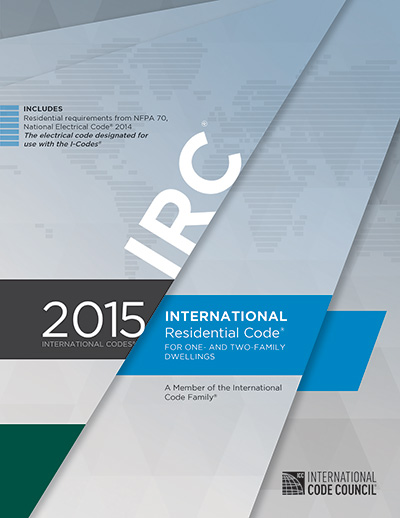 In four short months, the new codes will go into effect in Washington State. The AIBD, Puget Sound Chapter is holding classes in Bellingham on April 6th and Kent on April 20th to review the major changes in the 2015 IRC and Energy Code for Washington. These codes go into effect July 1, so come learn what to expect from James E. Tinner, CBO, the City of Bellingham Building Official and from Washington State University Extension's Energy Program. This class is for home designers, home builders, architects, engineers and all the trades people that are expected to help get Washington state to net-zero home construction by 2030.
NCBDC certified designers will earn 1.0 Primary CE units for each hour of classroom time.
CLICK HERE to register!
When: April 6, 2016 from 9:00 a.m. to 3:30 p.m. (lunch is included)
Where: 114 W. Magnolia Street, Suite #505, Bellingham, WA 98225 (UPDATED ADDRESS)
Cost: Complimentary for AIBD members, others are $10 if registered in advance and $20 the day of the event.
When: April 20, 2016 from 8:30 a.m. to 3:30 p.m. (lunch is included)
Where: Simpson StrongTie, 22083 68th Ave S, Kent, WA 98032
Cost: Complimentary for AIBD members, others are $10 if registered in advance and $20 the day of the event.
---
Reminder – 7 hours of education, April 8th.
Best of all, it's FREE! And lunch is included. Make sure you RSVP at the link below.
Join the AIBD, Tampa Bay Chapter and Associate Member Kelly Phillips of Cox Industries for a full-day continuing education event on April 8, 2016 in Tampa, Florida. Bass Pro Shop is a co-sponsoring and providing the meeting venue; explore the amazing Bass Pro Shop Outdoor recreation retail merchandise store. It's clearly an experience and must see for the outdoor enthusiast.
Kelly herself will be leading a session titled How to Maximize the Durability and Sustainability of Wood Building Products.
Along with presenters Kelly, Barry Haugh of Jen-Weld, Inc., Matt Visconti of Fortress Railing Products and we are excited to round out the program with the following presenters from notable building industry companies such Jon Levey of Simspon Strong Tie, Tom Shuford of Cedar Valley Manufacturing, John Frost of Weyerhaeuser and David Harris of Huber Engineered Woods.
Jon Levey's session on Understanding Restraint Rod Systems which will explain and contrast the differences between wind uplift and shear wall overturning restraint rod systems. It will evaluate 3 different design specification methods and select an appropriate method for any project.
Tom Shuford will be providing an overview of the Design and Performance of Shingle Panel Siding. It will explain the product differences from various manufacturers concentrating on design and panel construction.
In John Frost session, participants will be able to identify the common pitfalls of specifying and installing site built-up columns and recognize the benefits of using solid columns to support heavy loads.
David Harris will be focusing on residential building products on the exterior envelope and the different methods to properly address waterproofing.
Did we mention that LUNCH IS PROVIDED!!
CLICK HERE to register now!
Where: Bass Pro Shop – 10501 Palm River Road, Tampa, FL
When: Friday, April 8, 2016
Time: 9:00 am to 5:00 pm
Cost: Free
Contact: AIBD Associate Member, Kelly Phillips – 803-614-1355 or kphillips@coxwood.com
---
April AIBD, Metro Atlanta Chapter meeting.
This meeting is at the invitation of Georgia Piedmont Technical College. We will be presenting a 5 person AIBD member panel discussion to the student body discussing the different career paths available to people interested in the field of Residential Design.
We will hold our monthly meeting after the panel discussion allowing any interested students to participate and hopefully excite them about becoming student members.
We feel this is a great way to reach out directly to people pursuing a career in our field.
We'll report on its outcome next month.
When: Wednesday, April 13, 2016, 12:00 pm to 2:00 pm
Where: Georgia Piedmont Technical College, Building B, Lab B-1, 495 North Indian Creek Drive, Clarkston, Georgia 30021-2397
CLICK HERE to contact the Metro Atlanta Chapter.
---
Out-Think Your Competition: $ecrets to Explode $ales – Free webinars.
What have growth companies been doing in this Great Recession that others are not? They know what their competition isn't doing and are thriving as a result. Shift from pursuing prospects to inspiring and engaging customers to buy your products and services. Based on 27 years experience, Sherré DeMao reveals secrets and how-to's that will help you explode sales like never before.
This two-hour online workshop you will be able to put into practice insights shared by Sherré and her assessment checklist. Learn the five strategic initiatives your competition may be ignoring, the five core marketing initiatives necessary for sustainable sales success, how to speak to the psychology and corporate culture of your ideal market, decision-making roles you shouldn't ignore, plus buying mentalities and what they mean for your business.
Sherré DeMao is founder, CEO and Strategy Maestro of SLD Unlimited Biz Growth Inc, an award-winning firm specializing in next-level, next-idea solutions for entrepreneurial enterprises. Sherré inspires high achievers across the globe through her speaking, weekly eZine, monthly columns, and national contributing articles. Her book entitled, Me, Myself & Inc. was named a Top Business Shelf Pick by Midwest Book Review. Her book, 50 Marketing Secrets of Growth Companies in Down Economic Times, received national acclaim by ForeWord Reviews.
This program, hosted by the American Institute of Building Design, is FREE for AIBD members and guests. Feel free to forward this invitation.
CPBDs will earn 2.0 Primary (P-CE) units for attending the live presentation.
CLICK HERE to register for April 12th presentation
CLICK HERE to register for April 21st (encore) presentation
Time: 3:00 to 5:00 p.m. EDT
Cost: Free
---
Recently completed – A green farmhouse in Sandwich.
Reprint: News from Greg DeLory, AIBD
Sitting on 46 acres, this super energy efficient house is a deliberate exercise in Green Design. The program was to design a traditional looking farmhouse utilizing Green and Sustainable design principles. Highlights of products and procedures used are a SIPS (Structural Insulated Panel) shell, triple glazed windows, standing seam recyclable steel roof and all green certified sourced interior finishes.
The interior design by Nicole Goldman reflects a modern take on country living. The key here is light. The number, frequency and size of the windows shapes the interior space.
Greg DeLory AIBD is an award-winning residential design firm providing full architectural services in the San Francisco Bay Area and complete home design services on Cape Cod. Specializing in new home and renovation design, we offer comprehensive services: from feasibility studies, design concepts, and working drawings through securing building permits and administering construction contracts.
---
The Home Designer, a 1920's illustrated monthly.
For Sale: Vol. VI, No. 6 Homes in Forest Hill and Balboa Terrace, San Francisco. – $85.00
The MondayMINUTE recently discovered an antique pattern book series dedicated to the, "Better Home Environment." Originally published by Dixon and Hillen in Oakland, CA. An issue with homes in Forest Hill and Balboa Terrace, San Francisco, has been obtained by Steven Schuyler Bookseller and is offered for sale.
The magazine, containing black and white architectural photographs and floor plans, trade advertisements, pictorial wraps, is in very good condition, clean and bright pages with the covers slightly darkened. An exceptionally lovely and very scarce volume of California architect-designed homes, including bungalows, Spanish style and European styles. The architect Harold Stoner, was born in Brighton, England, moved to Canada, and then eventually
became quite renown in San Francisco. This is truly a collector's item for anyone who appreciates the unique beauty of California architecture of the 1920's.
Also found is a link to Vol. III, No. 5 Miami Florida Homes. This gem is preserved by the Florida Atlantic University's library and made available for viewing online.
This is not a paid advertisement but a discovery by our staff here at the MM. Hopefully it is found to be a useful resource for those of you who collect antique books and study architectural history.
---
March savings for AIBD members from Lenovo.
You're in Luck! Lenovo's latest Innovation meets Great Deals this March with Instant Savings up to 38% off the hottest technologies from the #1 PC maker. For home or home office use, Lenovo has a PC for every user! Visit www.lenovo.com/lsp to shop and save, plus get FREE shipping on all web orders!
Take advantage of these special offers until March 31, 2016:
38% off Lenovo Desktops
23% off Lenovo Tablets
20% off Lenovo Laptops
15% off ThinkPad and ThinkCentre PC's
Visit: www.lenovo.com/lsp
Call: 1-800-426-7235, ext. 3569 (M-F: 9am-9pm EST, Sat: 9am-6pm EST)
Be sure to check the website often – special offers change frequently.
Innovation never stands still – and neither should your technology. Experience the Lenovo difference today!
---