Educating High School Students on Building Design
Steve Mickley, AIBD Executive Director, recently had the opportunity to deliver a one-hour presentation to the architectural drafting department at Lakeview Centennial High School in Garland, TX.
Nearly 100 students attended.
Steve demonstrated the paths to becoming an architect and a building designer. In addition, he expounded on multiple uses their learning would have in design, construction, real estate, finance, engineering and in life.
After the presentation, Steve sat down with the school's faculty to discuss the creating of a design technician certificate program very similar to the ICC High School Technical Training Program.
"I look forward to partnering with the AIBD to create opportunities for our students to succeed in the future as residential and commercial building designers." Says Matt Russell, Lakeview Centennial's architectural drafting department head. "I want to thank the AIBD for taking the time to create a brighter future for our students in helping them to achieve their dreams of becoming building design professionals."
---
Deck Failures in the News; How to Prevent Them
On September 11th 2016, a deck ledger failed and a pair of third floor decks collapsed at a party near Trinity College in Connecticut. Approximately 30 people were injured.
This isn't an isolated incident. On August 26th, 2016, another deck at another college party collapsed. This time in Brookhaven, New York.
While college parties are known for being erratic, collapsing decks seems a bit too far.
According to Arthur Gerhauser, chief building inspector of the Town of Brookhaven, the failure of the deck was "at the ledger board, the connection of that ledger board to the house."
While these decks may have been old and may have been built to outdated codes, it's important to know how to attach a deck ledger to rim board according to current codes. You wouldn't want one of your buildings to be in the news for having a deck that collapsed on a college student.
MiTek has provided us with information to help you learn how to properly attach a deck ledger to rim board and prevent embarrassing deck failures, or worse, lawsuits.
Check it out on the AIBD Blog.
---
CEDIA Business Xchange Announcement
Last week, Steve Mickley, along with other top officials of the NAHB and NKBA, attended a reception hosted by Vin Bruno, CEO of CEDIA. During the conversations, Vin began to let some of the details of next year's CEDIA Business Xchange conference "slip" out.
CEDIA Business Xchange is a highly targeted gathering of owners and senior managers of residential integration companies with the drive to make their businesses stronger and their looking for other residential industry professional people to partner with. The CEDIA Business Xchange will deliver a proven blend of expert workshops, vibrant topical discussions, and peer networking in spring 2017.
AIBD and CEDIA have been working together for many years as a part of a strategic alliance. Together, both organizations promote and foster the alliance for the mutual benefit of their collective memberships by enhancing knowledge, expanding resources, and promoting successful business relationships.
CLICK HERE to be the first to know when details become available about CEDIA Business Xchange 2017.
---
Design & Construction Week® Supporting Organizations Summit of 2016
The second Design & Construction Week® Supporting Organizations Summit of 2016 was hosted last week by the National Association of Home Builders (NAHB) in Washington, DC. The purpose of the meeting was addressing the labor shortage: skills, training and career opportunities.
The summit began with instructions by NAHB CEO, Jerry Howard and quickly moved to a report on education and training opportunities being developed and delivered by the Home Builders Institute. Greg Zick, NAHB Student Chapters reported on outreach efforts to school counselors and technical educators. He also went on to describe his subsequent engagement with the industry, including announcing this October as Careers in Construction Month. Steve Mickley presented AIBD's successful Design & Build Day held at the University of Central Missouri the first Tuesday of April.
As a result of the discussions, Steve teamed up with Greg Zick to schedule a meeting between the two in October to discuss concerted efforts to market to the American Counselors Association, the Association for Career & Technical Education, and American School Counselors Association. Following their meeting, the two will be attending a meeting of the Student Industry Stakeholders Group with AIA and ASID in Washington, DC.
CLICK HERE for the NAHB Careers in Construction Month Toolkit.
---
Welcome Suncoast Chapter!
The AIBD, Suncoast Chapter – the Institute's 26th professional chapter – is officially approved. The chapter's organizer and Secretary, Renato Carotti, "Is excited to get the first meeting started and get going with recruiting more people." Says Kristen Bryant, Office Manager, Carotti Engineering and AIBD Associate member.
The chapter centers on Sarasota, Manatee and Charlotte Counties along the southwest Gulf Coast of Florida. Positioned between the AIBD, Tampa Bay Chapter and the AIBD, Southwest Florida Chapter. Renato, along with the chapter's other two officers – Jennifer Lewis-Boucher (President) and Paul Glaser (Vice President) – have all become AIBD members within the past six months.
If you would like to become a part of the chapter write to Suncoast@AIBD.org.
---
Puget Sound Chapter Meeting on Tuesday September 27st, 2016.
This month's presentation will be by Valley Supply, a local building material supply house.
Two materials will be discussed:
Nudura's Insulated Concrete Forms, and
Boral's latest trim and paint products.
Lunch will be provided by Valley Supply Company.
Cost for AIBD Members: $10
For Non-AIBD members who register after September 23rd: $20
Where:
Valley Supply Company
8310 MALTBY RD.
WOODINVILLE, WA
When:
Tuesday, September 27th, 2016
11:00 PM PDT – 1:00 PM PDT
Who:
RSVP on Eventbrite
---
Learn SoftPlan straight from the developers.
September 27th – 30th SoftPlan is teaching you, well, SoftPlan.
They're calling this a "Quick Start" class which teaches you all the basics you need to get started designing buildings right now.
You can go from knowing nothing about SoftPlan to doing all of your work there in just over half a week's time.
You don't even have to leave your home or office. This training is all online.
After taking this live training course you will be able to use SoftPlan to:
Draw plans in 2D and 3D.
Add electrical details.
Create foundation plans.
Turn your 2D plans into 3D models for clients to view.
And more!
The investment for this course is $195.00 USD per person. Classes fill up fast at 14 occupants so that you can get individual attention. If you're interested, you need to go sign up right now.
October 4th – 7th: Intermediate SoftPlan
You've gone through the Quick Start beginner course, now it's time to become a truly efficient user with the Intermediate class.
Just like the previous course, this course is online and only takes a couple hours per day for four days.
Aside from learning the ins-and-outs of SoftPlan to really improve your work flow, you'll learn:
Drawing in 3D
Profile mode
Controlling visibility
The Step Wall command
Multi-floor plans
Decks
Room mode
Detailing sections, elevations, etc
And more!
Click here to get signed up for this live online training.
Future SoftPlan courses include:
October 18-21: 3D
November 1-4: Roof
November 15-18: Quick Start
December 6-9: Intermediate
We'll be discussing them in future MondayMINUTE but if you're too excited to wait, you can sign up for any of them here.
---
Procore has tons of live training you need.
Procore has a lot of training coming up, but here are the four that will fill up fastest:
Going Mobile: Why Construction Needs to be on the Cutting Edge
September 27th at 1:00 PM EST
If you're not an early adopter, you're already behind.
In this training, you'll learn how to use technology to:
Win more bids.
Attract and retain new talent.
Leverage technology to enhance business processes.
Stay ahead of your competitors.
Click here to sign up for this webinar.
Will Intelligent Specs Change Your Business?
September 27th at 2:00 PM EST
Intelligent Specs reduces waste and increases collaboration. Want to learn how? Procore's Strategic Advisor, Jason Norris, is holding a free one hour webinar to walk you through the software. Whether you're a general contractor, owner/executive, or just someone who has to work in the building industry, you should check out this free training.
Click here to sign up for this webinar.
How Technology is Controlling Your Quality & Safety Program
September 28th 1:00 PM EST
People are often resistant to new technology. They don't want to change. They don't want to have to learn a new thing.
Quality and safely programs are shaped by risk analysis. Risk analysis is done by assessing data, comparing to financial impacts, and then making decisions.
If you're interested in quality and safety programs in the building industry, check out this webinar. You'll learn how technology is used to address concerns and increase program adoption.
Click here to sign up for this webinar.
Virtual Reality + AR Expert Panel
October 4th at 11:00 AM EST
Augmented and Virtual Reality (AR and VR, respectively) will take over the jobsite soon. Are you prepared?
Generally, people hate change when it comes to their job. Change means having to learn something new, which takes time and ultimately money. It throws off your workflow and decreases efficiency for the period of time it takes you to transition.
But it's inevitable and if you try to fight change, you will lose in the end.
Virtual blueprints, rfi's and design renderings with AR and VR are the future, and not too far in the future. Soon, you'll be able to give tours of a jobsite right from the conference room of your office.
Industry experts Cody Nowak of Martin Bros., Russ Alford of Turner Medical & Research Solutions, and Andy Beall of WorldViz, will teach you how to leverage AR/VR technologies to enhance your job site.
Click here to get registered for the free training.
Make sure you're watching your email inbox for more Procore training in a future MondayMINUTE.
---
(Video 5) Free project management video series by BlueTurtleCM.com.
This project management video series provides architects with resources, advice, and support on design fee proposals and contract negotiations.
This was a weekly series of short videos, most of which are less than 10 minutes long, that is now complete and can be watched altogether or as spread out as you like. No need to wait for next week's episode.
Last week, we talked about the fourth episode, which taught us how to pitch our fees to the client in a way that they easily understand the value you're providing them.
The fifth episode is on Client-Architect Contract Agreements.
Writing a contract is hard, particularly if you've never done it before.
In this video, you'll learn how to craft a great contract whether you're an architect or a building designer. While the video content is aimed towards architects, anyone who needs to write a contract will learn something from this short video.
You'll Learn:
5 ways a contract agreement will aid you
Learn where to find agreements
Typical clauses that might benefit you
The 4 key questions to ask
Where to find a concise reference guide
Click here for Episode 5.
Next week, we'll take a look at Episode 6 – Construction Costs for Architects.
These short videos are a smaller version of a recent series of workshops hosted by BlueTurtle Consulting. This series of workshops taught how to write proposals that will increase your fee levels, raise conversion rates, and eliminate scope creep.
The workshops are over now, but you can check out their website periodically to find out when future workshops will be held, or just ask them! You can email Emily@blueturtlemc.com or call 855-661-4270 (Toll Free).
And of course, we'll keep you updated as soon as we know, so remember to check your inbox every Monday for the MondayMINUTE.
---
Welcome new AIBD members!
Please help us welcome those who joined or rejoined AIBD this past week.
Kristen Bryant
Adam Frazier
Gerald Roman
FL
NC
NM
Associate
Professional
Student
We are pleased you have chosen AIBD as a resource for professional and personal growth. Membership provides technical information, advocacy, professional networking opportunities, as well as participate in programming sessions offered at various conferences throughout the year. All designed to help advance your career.
Visit "SearchHomeDesigners.com" to reach out and exchange information with other professionals in the building designer industry supporting the AIBD mission.
---
GreenHome Institute has two free CEU webinars coming up!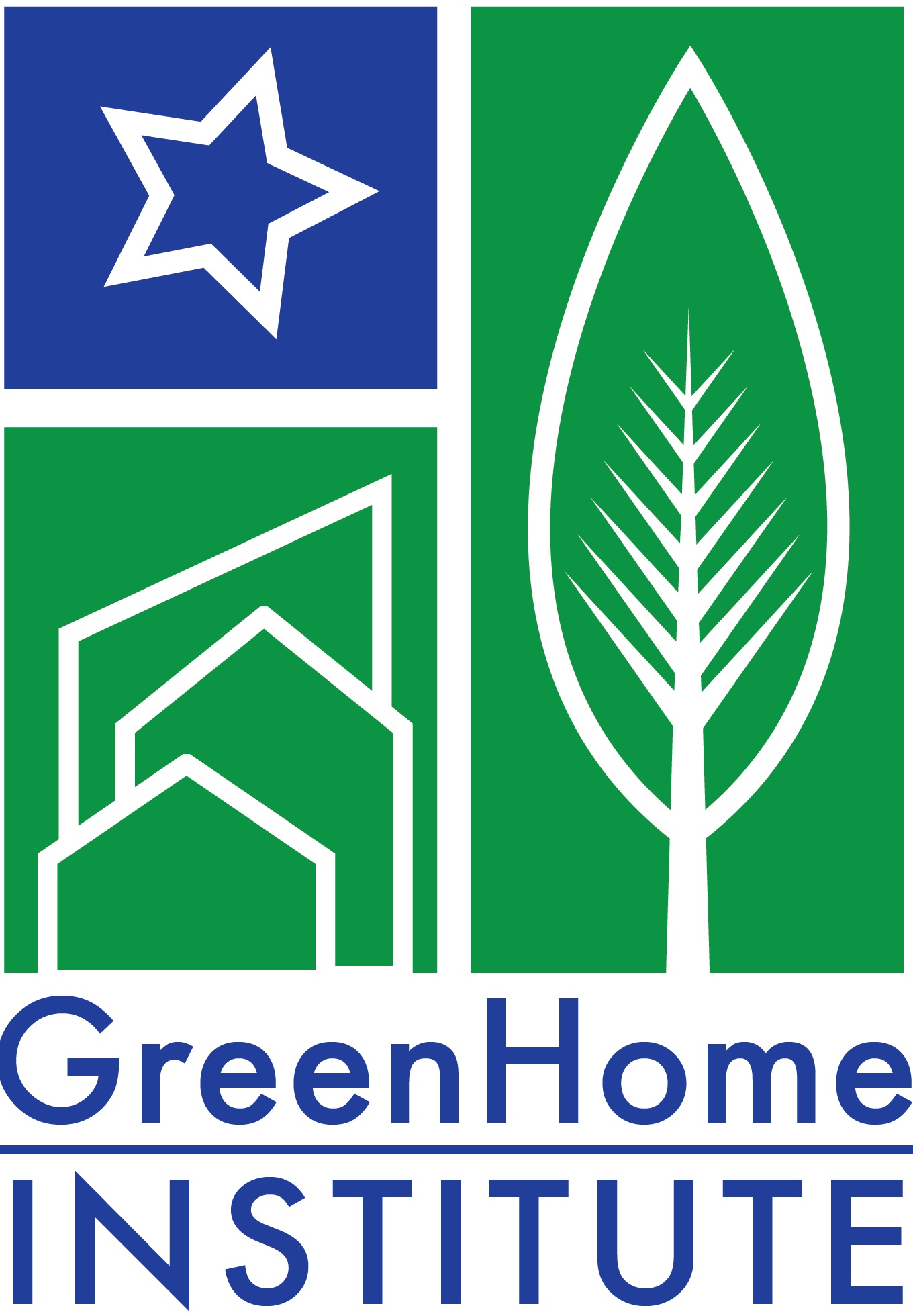 "Making sense of Ductless Heat Pumps"
September 28th 12:00 PM – 1:15 PM EDT
Ductless Heat Pumps (DHPs) are becoming more and more popular here in the USA. They reduce equipment costs, are cheaper to install, and increase comfort at the same time as improving energy efficiency.
There's a lot more benefits to duct-free heating and cooling, and you can learn how and why to integrate them into your designs with this free webinar.
You'll learn:
How Ductless Heat Pumps work.
How they improve welfare.
All of the AHRI acronyms and why they're important.
And more!
AIBD CE Credits will be available, as well as credits for various other CEUS.
Register here.
"Why are new Indoor Air Quality metrics needed?"
October 5th 12:00 PM – 1:00 PM EDT
Indoor air quality is directly linked to your health, cognition, sleep quality, and productivity. It's important to make sure the air quality in your home is safe for you and your family.
Learn how poor indoor air quality impacts these aspects of your life, as well as your annual energy costs.
Improve health, productivity, and cognition while meeting current ventilation standards.
You'll Learn…
How carbon dioxide (CO2) and Volatile Organic Compounds (VOCs) affect human performance.
How to minimize human productivity degradation.
New IAQ metrics that estimate human productivity in relation to CO2 and VOC levels.
How to compare those metrics for both conventional homes and smart homes.
And more!
AIBD CE Credits will be available, as well as credits for various other CEUS.
Register here.
---
An Education Collaboration Venture by GOBA and AIBD
The Greater Orlando Builders Association (GOBA) and the American Institute of Building Design (AIBD) are proud to announce an education collaboration: "Builders in the BIM World".
This free breakfast and learn will have a panel by Joe Sirilla, AIBD Central Florida President, Senior designer Keesee Associates; Oxann Hill, Andersen Windows; and Veleda Miller, Graphisoft BIM Consultant.
There will be limited seating, so please RSVP by October 12th, 2016.
Where:
GOBA Headquarter
1953 Clayton Heritage Way
Maitland, Florida 32751
When:
Thursday, October 13th, 2016
8:30 AM to 10:00 AM EST
Doors open at 8:00 AM
Who:
Joe Sirilla
Joe.Sirilla@gokeesee.com
(407) 480-8627
---
Triad Chapter Meeting on Thursday October 13th, 2016.
David Graham with Therma-Tru Doors & Fypon will talk about key brand differentiators, market trends, and adding value through door systems. He will also be presenting information on utilizing Fypon to further define home styles and add curb appeal.
Lunch will be provided.
Where:
Pella Window & Door
220n E. Seneca Road
Greensboro, N.C. 27406
When:
Thursday, October 13th, 2016
11:30 AM to 1:00 PM EST
Who:
RSVP Dan Huckabee at 336-282-3777
dan@huckabee-associates.com
---
Humor for your Monday!
If you judge a restaurant not by the menu but by their choice of stone patterns…
…You may be a Residential Designer!
This week's joke by Steve Mickley, AIBD Executive Director.
"You may be a Residential Designer" Jokes were created by Allen M. Beaumont, Jr.
http://badesignstudios.com/
Allen began his professional career in 1988 as a Project Coordinator for a large commercial design firm in Winter Park, Florida. Allen's responsibilities gradually expanded and eventually included managing the daily operations of the Residential Design and Development Department.
In 1997 Allen established B&A Design Studio, Inc. and for the last 20 years his award winning firm has been recognized as the preferred source for national home builders as well as custom home builders. He served as President of American Institute of Building Designers for the Florida Society in 2004 and 2005. He is a Certified Professional Building Designer through NCBDC and is a Certified Residential Contractor in the state of Florida.
---
CLICK HERE and to learn more about AIBD events!