Register for AIBD Spring Conference, today.

You will be glad you attended AIBD's highest attended quarterly conference.
This year's educational program includes presentations on how to use drones in construction, 3D modeling to sell your projects and yourself, cost effective framing systems, designing with engineered lumber, how to fix old or failing foundations, what to do as a business owner to avoid paying taxes and more.
Mingle with residential designers from all over the country in the hospitality suite and learn from each other one-on-one.
CLICK HERE for more information and to register.
Want to exhibit? CLICK HERE to reserve your space.
---
Seeking Conference Speakers!
Do you have an idea for an educational session? Do you know someone who has a great presentation? Submit your proposals by February 10, 2017.
Each quarterly conference features seven 90-minute educational sessions. The four focus areas established by our Conference Committee are Design Process, Business Practices, Business Administration, and Building Design.
To submit a proposal:
Go to www.AIBDconvention.com/SpeakerRFP.pdf
to download an RFP document which includes more detail on each of the focus areas, attendee demographics, rules and guidelines for speaking and additional information for submitting a proposal (the download should start immediately).
For more information about AIBD's 2017 & 2018 conference schedule, visit www.AIBD.org/conferences.
If you have any questions or would like to recommend a topic or speaker, please contact our conference staff by writing conferences@AIBD.org.
We look forward to your ideas!
---
Portsmouth Chapter donates to the Wentworth Institute of Technology.
The AIBD Portsmouth chapter recently donated $500 to Wentworth Institute of Technology designated to the AIBD Thane Pearson Memorial Scholarship.
Carol Estes-Scwartz, Associate Vice President of Institutional Advancement, wrote in a letter:
Your generous support will ensure that the Institute will continue to deliver the exceptional hands-on education that prepares our students and future students to become thebuilders, dreamers, dowers, and makers.
The Wentworth Fun provides current support for operating expenses. Donations immediately impact the lives of students through renovation of labs, sponsored student presentations, provided scholarships, and more.
---
Info on February's First Tuesday @2:00
Ian Guttridge, Technical Training Manager at Fantech, will be presenting on the importance of IECC-2015, ASHRAE 62.2-2015, IRC-2015, and the standards regarding residential ventilation.
Ian is ASHRAE certified and has been training residential building and design professionals for more than nine years.
Fantech is a leading manufacturer in the air movement/ventilation industry. For more than three decades, Fantech has been researching, designing and bringing to market "Ventilation Solutions" that ensure better indoor air quality in the buildings where we work and live. AIBD is proud to have Fantech enlisted as a national Corporate Member.
Certified Professional Building Designers (CPBD) will earn 1.0 Primary CE unit for attending the live presentation.
To participate, click the registration link below and provide us with some basic personal information, which may be shared with our presenter. After registration, a unique link will be sent to your e-mail (if you can't find it, be sure to check your spam and junk folders). Save this email and use the link to sign on a few minutes before the presentation.
For further instructions, contact the AIBD national office at 1-800-366-2423 or send us an email: info@aibd.org.
Date: Tuesday, February 7, 2017
Time: 2:00 to 3:00 p.m. EST
Cost: Complimentary
Please share this invitation through one of the social media share buttons below.
---
Palm Beach RIPPLE, February 17.
Join the AIBD, Palm Beach Chapter for a lunch-and-learn event on Friday, February 17, 2017.
This month's speaker, Owen Gechter of Smart Vent Products, will be presenting an AIBD & AIA approved 1-hour course on Floodplain Design and Construction.
Floods are the #1 natural disaster in the United States and flood events are increasing in number and intensity. To protect the health, safety, and welfare of homes and their occupants during a flood event, homes must be built into compliance with local, state and federal codes and regulations. Owen will clarify the regulations, codes, and standards as they relate to sustaining foundations in flood hazard areas.
Date: Friday, February 17, 2017
Time: 12:00 to 1:30 pm ET
Cost: Complimentary. Lunch is provided by Smart Vent Products
RSVP: PalmBeach@AIBD.org or (561) 373-2537
---
Predictions from Elliot Eisenberg, the Bowtie Economist.
Elliot F. Eisenberg, Ph.D., AKA "the Bowtie Economist" of GraphsandLaughs, LLC has a new prediction for us: single-family activity will rise at most 8% in 2017.
This prediction is based on statistics from 2015 and 2016.
In 2015, single-family starts totaled 713,000 and in 2016, 783,000, up 9.8%. Remaining housing starts fell from 395,000 to 385,000. Overall, starts rose from 1.108 million to 1.168 million.
He also pointed out that home prices and rates continue to rise while labor and lots are in short supply.
For more information, check out Econ70.com.
---
Upcoming Cadsoft events:
Learn how to insert roofs in Envisioneer.
You'll learn how to…
Edit a roof with a new plate height, pitch, and slope
Add a dormer
And more!
When: January 31, 2017 @ 2:00 pm – 3:00 pm (Eastern)
Where: Online
Cost: Free
There will also be a Question and Answer time at the end of the webinar so you can have all of your questions answered by someone who really knows the software through and through.
---
Learn Kitchen Design in Envisioneer.
You'll learn…
Kitchen Builder Wizard
Inserting Individual Cabinets
Customizing Cabinets
Inserting Custom Kitchen elements
And more!
When: February 7, 2017 @ 2:00 pm – 3:00 pm
Where: Online
Cost: Free
---
San Diego Envisioneer Beginner Training Class.
June 27, San Diego, CA.
Learn how to build a BIM model and extract the working drawings, renderings, bill of materials and RESchek data from it. A full day of learning. The day before the PCBC show. Register here.
Dallas Envisioneer Beginner Training Class.
August 1, Dallas, TX.
Learn how to build a BIM model and extract the working drawings, renderings, bill of materials and RESchek data from it. A full day of learning. The day before Sunbelt Builders Show. Register here.
Nashville Envisioneer Beginner Training Class.
October 24, Nashville,TN.
Learn how to build a BIM model and extract the working drawings, renderings, bill of materials and RESchek data from it. A full day of learning. The day before the Remodeling Show. Register here.
---
Upcoming GreenHome Institute webinars (free)!
Zero Made Easy: DOE Zero Energy Ready Home Specifications. Pt2 – Free CEU Webinar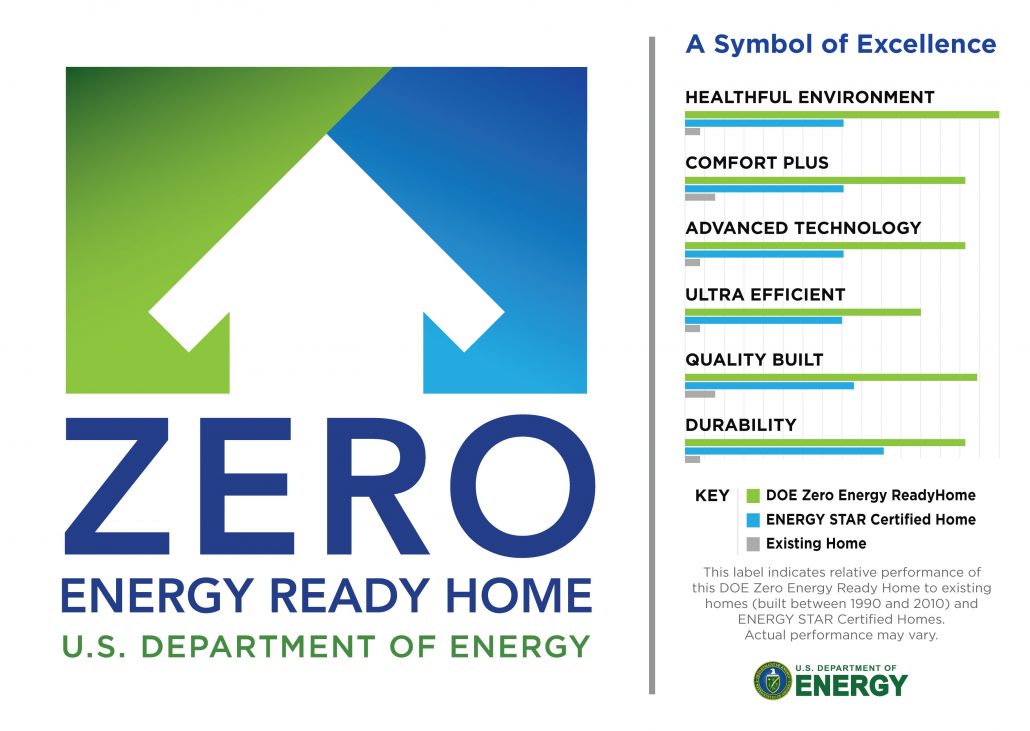 February 1, 12:00 pm – 1:15 pm (Eastern)
Car efficiency is partly measured in "Miles Per Gallon" or MPG, but how do we measure home performance?
The HERS Index Score is the most widely recognized way to measure home performance but just like a car, there's a lot more than just one metric to measure.
DOE has established a label for Zero Energy Ready Homes that recognizes how critical it is to ensure both energy efficiency and high-performance.
In this webinar, you'll learn how the DOE Zero Energy Ready Home specifications provide a systems-based path to deliver energy efficient high-performance homes today.
You'll learn…
The DOE technical specifications associated with zero energy ready performance.
Technologies and design strategies to meet DOE Zero Energy Ready thresholds for efficiency and performance.
How the DOE technical specifications are aligned with the key value propositions for Zero Energy Ready Homes.
And more!
For more information or to get registered, click here.
---
Going Passive House with foam free prefabricated assemblies a Live Virtual Home Tour!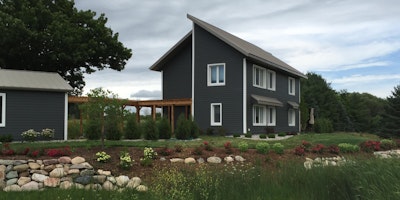 February 11, 2017, 11:30 am – 12:45 pm
The first and only panelized Passive House in Michigan is also the first PHIUS Certified Passive House in Michigan. It was completed just last year, and you can tour it in person or virtually on February 11th.
Learn all about the house, whether you can get there physically or not, by registering here.
---
Welcome new AIBD members!
Please help us welcome those who joined or rejoined AIBD this past week.
Michael Beauchamp
Margarita Nielsen-Palacios
Matt Russell
Robert Tossas
The entire Lakeview Cintennial HS Architectural Department
QC
FL
TX
NC
TX
Associate
Professional
Educator
Associate
Student
We are pleased you have chosen AIBD as a resource for professional and personal growth. Membership provides technical information, advocacy, professional networking opportunities, as well as participate in programming sessions offered at various conferences throughout the year. All designed to help advance your career.
Visit "SearchHomeDesigners.com" to reach out and exchange information with other professionals in the building designer industry supporting the AIBD mission.
---
Suncoast Chapter Meeting on Thursday, February 9th, 2017.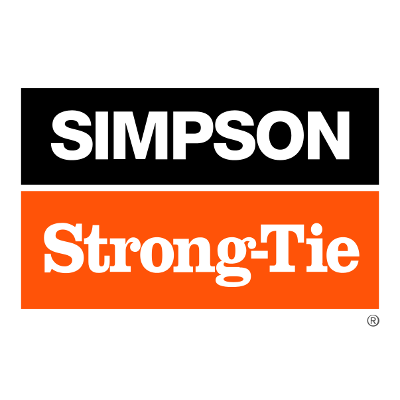 In this meeting, Jon Levey from Simpson Strong-Tie will discuss the new 2017 catalog.
Where:
Com Center
9040 Town Center Parkway
LWR, 34202
When:
Thursday, February 9, 2017
11:45 AM to 1:15 PM
Who
AIBD Suncoast Chapter (Manatee, Sarasota, and Charlotte counties)
For more information about the Suncoast Chapter, check out the Suncoast Chapter page.
---
Save the Date: Jacksonville RIPPLE, March 29.
Mark your calendar for the area's first Residential Industry Professional People Lunch & Education (RIPPLE) event.
Attend and you'll receive an hour of relevant industry education while helping AIBD explore the potential for a chapter in Jacksonville, FL.
We're still looking for a location: preferably a restaurant with a private meeting room or someone's conference room that can hold 15 or more people. AIBD has 40+ contacts and members in the Jacksonville/St. Augustine area, so this could be big!
There is great potential for AIBD's sixth chapter in Florida if there is a need. We need industry professionals in that area who are interested in maintaining the meetings. Discovering the answer is the primary purpose of this complimentary lunch event.
Date: Wednesday, March 29, 2017
Time: 12:00 to 2:00 pm ET
Location: TBD (we'll update in a future MondayMINUTE)
Cost: Complimentary
RSVP: info@AIBD.org or 800-366-2423
---
Air Vent Inc. Ask The Expert seminars are coming to a town near you.
Air Vent Inc. are bringing their "Ask The Expert" seminars to cities all over the USA, and there's bound to be one near you.
You'll learn…
How to avoid obvious installation mistakes
How to sell your services the right way
What code violations will follow your whole career
And much more!
These are technical seminars, not sales presentations.
AIBD, AIA, NARI, A.I.I., NAHI, RCI and ACHI members can receive CE credits by attending seminars.
There are 30 seminars around the country, so click here to locate the one that's nearest to you.
These seminars run from January to March 2017.
January's upcoming seminars will be:
Houston, TX – Tuesday, January 31, 2017
February's upcoming seminars will be:
Oklahoma City, OK – Wednesday, February 1, 2017
Grapevine, TX – Thursday, February 2, 2017
Schaumburg, IL – Tuesday, February 7, 2017
Milwaukee, WI – Wednesday, February 8, 2017
Bloomington, MN – Thursday, February 9, 2017
Independence, OH – Tuesday, February 14, 2017
Dublin, OH – Wednesday, February 15, 2017
Indianapolis, IN – Thursday, February 16, 2017
Grand Rapids, MI – Tuesday, February 21, 2017
Sterling Heights, MI – Wednesday, February 22, 2017
---
Get free access to Lightspace California 2017.
Lighting is extremely important to not just the design of your buildings but also to the comfort of those will be using the building.
Luckily, there's a convention just for this. It's called Lightspace California and it's happening in Anaheim early 2017.
This event was created in London but is coming to the USA for the first time alongside The LED Show and Strategies in Light. These events all together provide a wide range of information across the entire lighting supply chain.
From the website:
"A line-up of thought leaders – including leading lighting designers and architects –will explore themes of integration of light and architecture, the role of darkness and shadow and collaboration across the disciplines."
Talks include…
How to add value with light
Creativity in human-centric design and circadian rhythm
Lighting's role in the narration of museums and galleries
And more!
The entire event is organized by Lighting magazine, so you know the people who are putting this together know what they're talking about.
Anaheim Convention Center
February 28th – March 2nd
Free to attend!
Click here to register now.
---
Humor for your Monday!



This week's comic is by Roger Penwill of England.
Mr. Penwill has been a full-time professional cartoonist since 1999, following an architectural career in London. He was one of the first UK cartoonists to convert to producing fully digital artwork and was instrumental in promoting its acceptance in other countries.
For more information on Mr. Penwill or his comics, click here to check out his website.
---
---
CLICK HERE and to learn more about AIBD events!